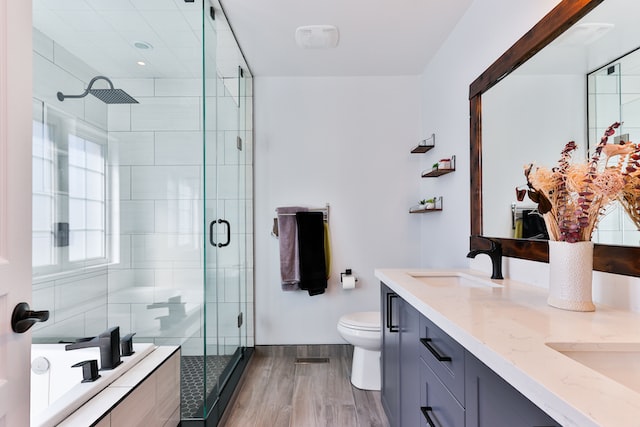 If you're amidst a renovation project, seek advice from trusted professionals! Ask them for complete information about the products and services you need to do. That's how you can plan your costs, even if the repair work only applies to the bathroom. When choosing a repair team, you should pay attention to the following points:
the level of qualification, which is confirmed by reviews on the company's website for previously completed projects;
characteristics of the work already delivered to the customer (to get recommendations from previous customers);
the literacy of the creation of the contract and the indication of a specific time frame for the implementation of each stage separately with a specified amount of costs;
provision of guarantees for the quality of work performed.
From the beginning of cooperation, you should be able to understand any information discussed by the crew with you.
Factors Affecting The Budget For Bathroom Renovation
Today, the market offers various construction organizations for renovating and improving housing conditions. When comparing their advantages and disadvantages, paying attention to the pricing principles and asking for a bathroom remodel cost estimator is necessary.
The reconstruction budget depends on several factors:
territorial location (place of residence and scale of the project);
the materials and fittings used;
the repair area (cost per 1 m²);
room layout;
the complexity of the work to be performed (converting a bathtub into a shower, shower installation, lighting updates, painting, cosmetic repairs, adding or removing walls, tiling, etc.);
complete or partial replacement of plumbing and pipes;
performance of additional services (installation of a countertop, separate bathtub, heated towel rails, steam units, massage devices, heat sensors, etc.);
the labor costs of contractors.
Calculating the financial consumption of bathroom repair will help you decide on the range of changes to the specified space (major or cosmetic repairs). The latter implies eliminating faults, replacing all unusable parts, and restoring communication systems or their replacement (except complete replacement of the foundation, bearing walls, and frameworks) with more durable and economic ones that improve performance. Malfunctions in the electrical, heat, gas, water and wastewater utility systems may cause such measures.
The simple renovation of rooms characterizes cosmetic repairs without rearranging and making significant changes to their finish, electrical, and plumbing systems. It includes replacing outlets, switches or faucets, whitewashing or painting floors and window frames, wallpapering or tiling, etc.
The number of ordered extras can dramatically change the amount of your bathroom remodeling costs. For example, using mirrors, countertops, sinks, toilets, showers, additional lighting, cabinets, bath fans, flooring, faucets, front doors, and windows for bathroom renovations involves labor and material costs. Therefore, calculations are individual for each specific project.
The Cost Of Bathroom Renovation Will Largely Depend On Your Choice:
For example, replacing the toilet with a built-in bidet or equipping the restroom with smart electronics that provide additional comfort and much better hygiene protection.
Installation of a dressing table of compact size or more spacious dimensions, implying the inclusion of more shelves and the cost of countertop materials.
Shower repair with shower stall installation and tile replacement or replacement of bathtub with shower stall, shower doors, shower heads, shower faucet, shower tray, shower head, and faucets, etc.
When choosing between installing a bathtub and a shower, it should be based on available space and the family's needs. In the presence of animals, a shower and a bath are recommended. If one person lives in the house, it will be enough to install only a shower, mirrored cabinets, or a relaxing hot tub.
The budget and terms of bathroom repair depend on all this. If you want to save time collecting information about prices, use the services of the Home Quote website, and the professionals will save you from unnecessary troubles.
Cost Of Bath Repair (Services)
Provision of services
Lowest price
Highest price
Bath Installation
$850
$5.200
Installation of the liner
$700
$2.100
Bathtub trim
$450
$600
Repairing the floor before laying
$280
$650
Mounting around the bathtub
$550
$2.000
Removing/disposing of the bathtub
$50
$150
Type of work/service
Price per hour
Average general contractor's fee
$55 – $95
Average rates for a plumber
$45 – $115
The average cost for an interior designer
$75 – $180
Average rates for an electrician
$75 – $125
Average painter's fee
$20 – $50
Average rates of drywall installers
$35 – $60
Address HomeQuote To Minimize Your Bathroom Renovation Costs
Today's repair services market is overflowing with unprofessional workers and fly-by-night firms. It makes it challenging to find a local contractor, forcing homeowners to pay twice as much for the professionals featured in the BBB catalog. Take the time to splurge on bathroom renovations. Instead, address HomeQuote to get reasonable quotes from local professionals. We connect you with licensed bathroom remodelers who guarantee full contract compliance.
Our extensive network includes reputable professionals from across the country. They have the necessary permits and work by state building codes. In addition, to give you peace of mind, they offer a warranty on all home remodeling services, including bathroom and shower renovations.
Are you still in doubt about leaving a request on HomeQuote? Take your time, read the reviews of our loyal customers and finally take the step to the bathroom of your dreams.