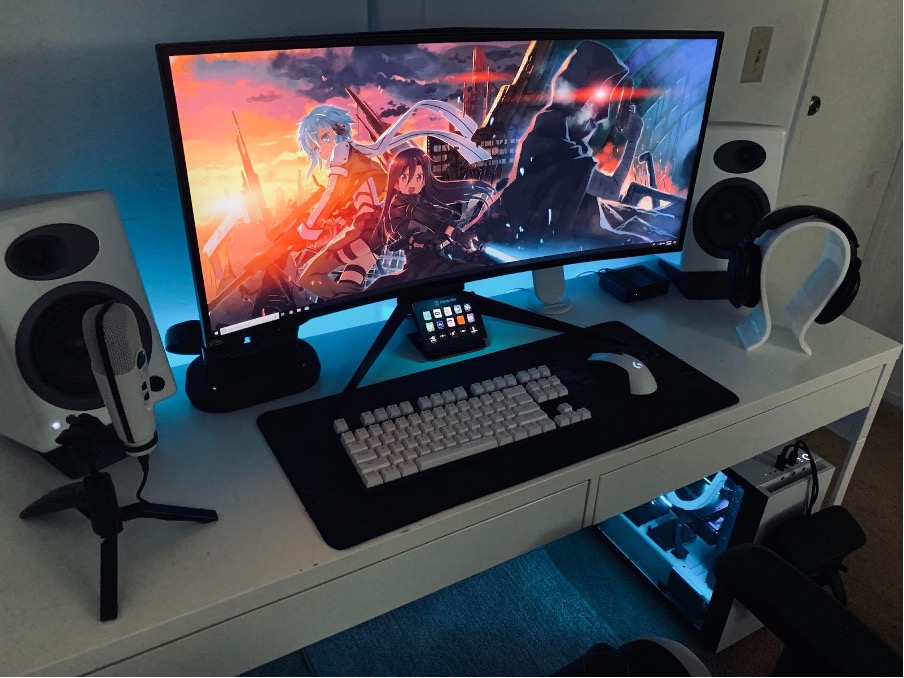 The world of gaming has taken a new turn with Indie games finally getting the love and recognition that they deserve. Players have started to realize the true potential and quality of indie games thanks to titles like Stray, Little Nightmares, and many more! This has inspired a lot of game developers to unleash their creativity to capture the attention of a vast and ever-growing community.
And it seems they have no plans to take this opportunity lightly as 2023 seems to be jam-packed with a lot of epic-looking indie games to look forward to. And while there are a ton of these games, we will be focusing only on the best ones.
1. Valheim
Valheim took the whole gaming world by storm when it first came out in 2021 in early access. Set in the ancient medieval era, Valheim featured a unique Viking world where players had to survive Norse mythology-inspired creatures in the great name of Odin. It's one of the most brutal exploration survival that features online co-op with up to 10 players.
Coming from Indie developer Iron Gate AB, Valheim features many survival elements inspired by games like Rust, where players can explore, gather resources, craft items, build shelters, and fight mythical beasts using powerful weapons. Work together like the old Vikings to take them down or show off your skills as a lone wolf, the choice is yours. And if you already have the game, you wouldn't even need to buy the Valheim account.
2. Kerbal Space Program 2
One of the most anticipated space simulation games is finally making its way back after years of waiting. Kerbal Space Program 2 is the sequel to the popular space-flight simulator that promises to raise the scale to all-new heights. With revamped graphics, improved physics, and a ton of new content, Kerbal Space Program 2 is ready to explore the unknown universe.
With a release date of 24 February, Kerbal Space Program 2 is just around the corner. And according to developer Intercept Games, the sequel has been redesigned from the ground up to offer a more realistic simulation experience. With new and advanced rocket technology it's not only about exploration but building colonies far outside the known universe.
3. Broken Roads
If you love RPG games with rich stories, you are definitely going to love Broken Roads. Coming from indie developer Drop Bear Bytes, Broken Roads is a narrative-driven role-playing game set in a dark post-apocalyptic world full of dangers. Broken Roads has explored a desolate future Australia with traditional RPG gameplay, a unique morality system, and tons of challenging quests.
The choices you make will have an impact on your journey as you progress through this post-apocalyptic world. They will also determine your morality with the new morality system. Broken Roads features many original and traditional RPG mechanics with a turn-based tactical combat system. We still don't have a fixed release date but Broken Roads is expected to come out sometime during 2023.
4. Hexarchy
If you are a fan of strategy games with complex tactical gameplay, you are definitely going to love Hexarchy. This game takes the best features of other popular strategy games like Civilization and combines them with card-decking to create a unique and pretty challenging gameplay that promises to keep you hooked for hours of fun gameplay.
Of course, you will not be playing alone as this game features multiplayer to let you challenge your friends in epic battles of the brain. Hexarchy is probably one of the best strategy Indie games coming out in 2023. With tons of cards to pick from and a plethora of units to assemble, there's a good chance you will end up getting addicted to it.
5. Bomb Rush Cyberfunk
Bomb Rush Cyberfunk is yet another epic-looking action-adventure title with gorgeous stylized visuals. The game lets you create your own personalized cipher and dance your way out of trouble in a sprawling metropolis. You start off with a character of your choice and explore the graffiti-painted streets using insane parkour abilities.
It's a fun action-packed title that lets you slide, grind, and even wall runner to beat a variety of weirdos that you come across in this game. Developed by Team Reptile, it's one of the best indie games to look forward to in 2023.
6. Paleo Pines
Paleo Pines is one of my personal favorite Indie games making its way to the gaming market in 2023. It's a life simulator with pre-historic animals including dinosaurs. It's a pretty relaxing game that lets you create your own world and do all the good things you are used to doing. From resource gathering to growing crops and meeting new friends, there's so much you can do.
I am super excited about this game especially now that it's closing in on its release date. Paleo Pines features a vast world with different biomes, each completely unique and diverse. So, if you are looking for a relaxing life sim, you can't really go wrong with Paleo Pines.
7. Planet of Lana
Coming from developer Wishfully, Planet of Lana is a gorgeous-looking puzzle adventure game that puts you in the shoes of a young girl on a mission to protect her once-peaceful world now taken over by strange monsters and alien creatures. With the help of your loyal friend, you get to explore a colorful world, solve mysteries, and do whatever it takes to protect the world you live in.
And while the game gives off tranquil vibes, Planet of Lana is filled to the brim with unknown dangers and mysteries that stretch across centuries and galaxies. It's a beautiful adventure filled with emotions and companion-based puzzles that keep you hooked throughout the game.
8. Sons of the Forest
While we are on the topic of survival games, I can't afford to miss out on Sons of the Forest. It's an upcoming horror-survival game where you assume the role of a young man who is sent out to a remote island with the objective of finding a lost billionaire. With hopes to make a fortune, you find yourself on an Island full of strange monsters and creepy creatures.
The game lets you play alone or tag along with your friends on this wild journey through a cannibal-infested hellscape. Much like Valheim, you get to collect resources, craft different items and weapons, build cabins and much more to survive the horrors of this unknown world.
Conclusion
Indie developers are working around the clock to offer unique and innovative games that are ready to take on the world of gaming. And now with gamers more inclined to give Indie games a shot, there's a huge market out there for developers to cover. These are a few of the many amazing Indie games that will come out in 2023 and I am super excited to get my hands on these.