Easter is a holiday that's celebrated everywhere around the globe and all the Christians are gladly expecting that day, because is a perfect excuse for family get-together events which are usually filled with nice, memorable moments of fun and joy.
When it comes to Easter, well and inventively painted eggs are always the center of attention. As a real housewife you're probable doing your best to paint your eggs in a new and creative way every year.
We're sure that it's the same this year and that nothing has changed, so we've gathered Top 10 Best Easter Egg Tutorials. These ideas are followed with step-by-step instructions and you won't find it difficult to make them! Check out the list and be proud of your egg decorations for Easter. Happy holidays!
Decorative Glittered Easter Eggs
We're opening the collection with Decorative Glittered Easter Eggs that look totally fancy and out-of the ordinary at the same time.
We're sure that you've never had eggs like these for Easter, so now is the right time for trying something new and unique!

Sharpie Eggs
Here is a such a fun suggestion that your kids will love it and will be completely satisfied with it. Sharpie Eggs are easy to make, so there is no reason for not trying this idea. The time filled with joy with your kids is guaranteed!

via mom.me
DIY Lovely Easter Eggs
It's time for romance and love. So, there is nothing wrong if you have romantic eggs this Easter. These DIY Lovely Easter Eggs will bring a lovely atmosphere in your home and that's what we all want during the holidays!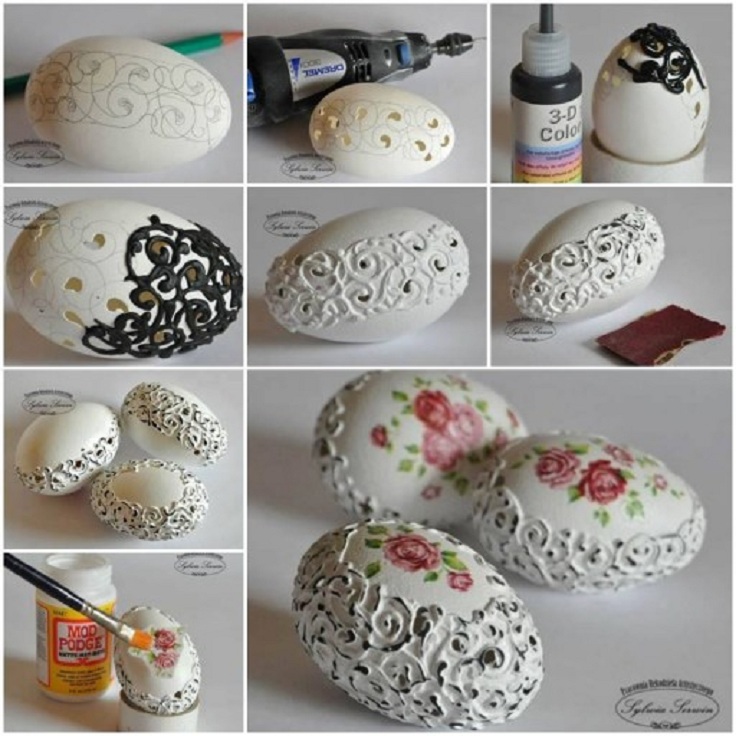 Special Message Inside An Egg
In the picture above is a whole tutorial with instructions on how to make an egg with a special message inside. It's a very cute way for you to surprise your little ones on Easter morning. Be creative and write some super fun messages!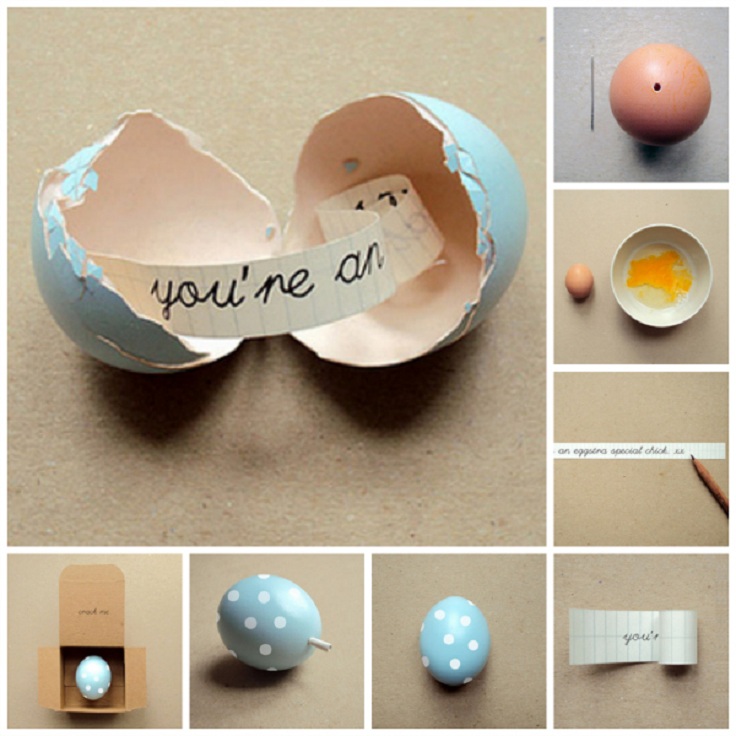 via diycozyhome.com
DIY Découpage Eggs
There is no secret, honestly this is our favorite tutorial. The DIY Découpage Eggs are a wonderful idea for everyone to decorate their eggs for the approaching holiday. Try it, it's hard and will take you a lot of time, but be sure that no one will have eggs like yours!

via honestlyyum.com
Watercolor Letter Easter Eggs
We're continuing with one more tutorial that we're satisfied with. These eggs one the picture above are painted with watercolors and they look so pretty. For more details click on the the link below! Happy painting!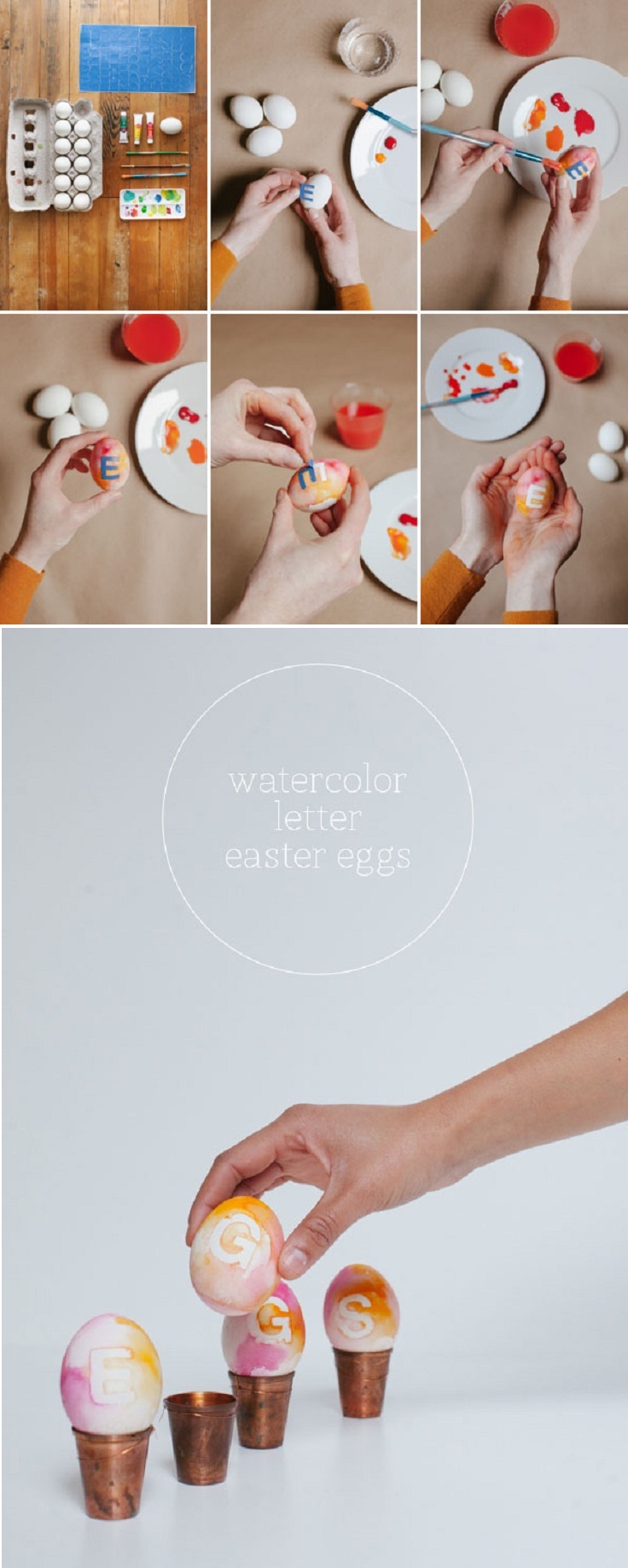 via ohhappyday.com
Easy Pressed Flower Easter Egg Tutorial
Easy Pressed Flower Easter Egg is one more absolutely romantic suggestion which is inspired by spring and flowers. This idea is a little bit challenging, but it's definitely worth the effort!

via rookno17.com
DIY Easter Eggs
These DIY Easter Eggs are something that'll keep your kids occupied for a longer period of time. It's a fun activity which will bring a lot of happiness around the house!

via blog.evite.com
DIY Patterned Easter Eggs
Oldy, but Goldy! These DIY Patterned Easter Eggs are made by following the old method which is very efficient and it can be accomplished by anyone at any skill level. You should try it, even if you're DIY beginner!

via fabartdiy.com
Leopard Print Easter Egg Tutorial
At the same end we're offering you a tutorial with instructions for you to make chic Leopard Print Easter Eggs. All you need for this piece of art are sharpies and eye shadows that you probably have in your makeup case. We hope that you've found what you've been searching for on the web. So be creative and good luck!

via hennablossom.com