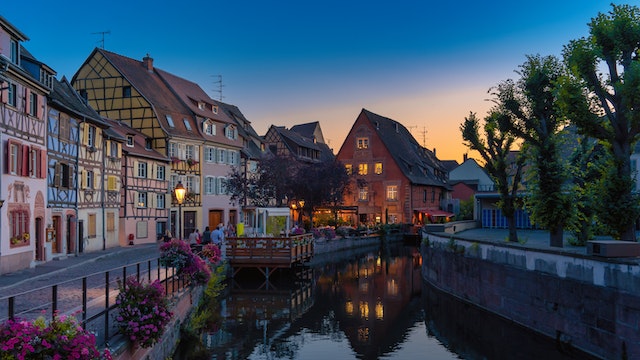 Travelling to your dream destinations is one of the best experiences you can have in life. But to get the best experience possible, you need to have knowledge about how to travel efficiently. A well-planned journey can make all the difference in the way you perceive a location.
And in this blog post, we will take a look at the best travel tips that you should implement to have a memorable voyage in 2023 and onwards.
Best Travel Tips for Beginners to Take Note of in 2023
There are so many details you need to take into consideration while stepping out. Here, we will discuss what is absolutely vital, and also the things that will help add that something more to your trips.
1. Get Your Documentation in Order
This one should be at the top of your list, especially if you are going abroad. Ensure that your passport hasn't exceeded its validity period, and that your documents are all updated.
Even before you book your tickets, do a bit of research on what documents the country you're visiting requires for entry. Some countries allow you to enter and leave without a visa. The USA and Canada fall in this category, but the country that you're planning to might not.
And in such a scenario, it is important that you apply for a travel visa well in advance. By doing so, you won't have to worry even if there is a delay in getting the visa. It is recommended that you thoroughly check the official website of the country you're visiting, and update yourself on their visa policy.
Use this free video recorder to help you keep track, or document your application process conveniently. You can then record any screens, and even create training videos for others if you want. It's also easy to edit videos with a good video recorder, and it makes the entire process of budgeting and traveling plan so much easier.
2. Consider How You Want to Travel
Whenever you're going to a place you don't know, it can be confusing to figure out how transport works. It might be tempting to save time by taking a public bus ride. However, that doesn't always mean that it's going to be the most convenient option for you – especially if luggage is involved.
You might find that walking to your destination is a more convenient and enjoyable option than taking the train or the bus at times. This is particularly helpful for short journeys. And, it can open up the view of a city that you wouldn't have come across otherwise.
But if you really want to try out a travel system that is exclusive to a country – feel free to do it. In the end, it is worth the experience to have at least given it a shot. In South-East Asia, you'll have to rent a scooter to really explore. So, take into account the city you're travelling to when you're considering these issues.
3. Budget Smartly
There are going to be certain things that you're looking forward to on your travels. And in order to unlock the full experience of your destination, feel free spending on its unique attractions. It is often worth compromising on staying at the best hotels or eating at the fanciest restaurants all the time.
However, this does not mean that you cut costs in every aspect. If most of your travelling is by car, then it might not be the best idea to Uber everywhere. Consider hiring a tour guide or a driver who can take you around the city throughout the day. It might not be as expensive as you're thinking it is. Plus, it will be much more convenient than having to call up new drivers and explain your location every hour or so.
The best way to avoid the stress that traveling brings is to cut down on the number of complications. This could mean flying direct instead of spending extra on food during the cheaper layover flight. Or, ordering in instead of dining at the super fancy restaurant in town. 
By planning this way, you can spend money on the things that are actually unparalleled, and will make the experience unforgettable.
4. Pack What You Need
There's always that one friend on your trip who has way too much luggage. Don't be like them.
There are things that you'll need when on your journey, and things that you won't even remember you took. The idea is to cut down on the latter as much as possible.
Here is a brief list of general items that you must pack:
Clean, dry and ironed clothes.
Medicines.
Toiletries like your toothbrush, or skincare products
Two to three pairs of shoes at best
Towels – small and big
Water bottle
Before you pack something, think of whether you can picture yourself using it. Or, whether you use it right now. If you don't, then it makes little sense to carry it.
Ideally, you'd only want one suitcase, and one backpack for a vacation at most. If you need more, then it might be wise to review whatever you're taking. Packing light becomes especially important when you're going to be walking a lot on your trip.
5. Travel Like a Local
More often than not, popular tourist locations have even the most basic items sold at an unreasonable price. That doesn't mean you don't go there. Instead, it means you plan ahead and take what you need.
Moreover, consider exploring places where most tourists don't usually go – this can be a great way to discover hidden gems.
Yes, you might need to spend some time doing laundry or cooking your own meals if you're going to really live like a local. Also, a homestay can help you save even more money. But, the trade-off is getting to experience the reality of your travel destination, especially if you're on a budget.
Conclusion
Travelling can be a life-changing experience when you're doing it right. By planning ahead and implementing the travel tips for beginners we've discussed here, be assured that you'll be much better placed to enjoy your trip without needless hassles.