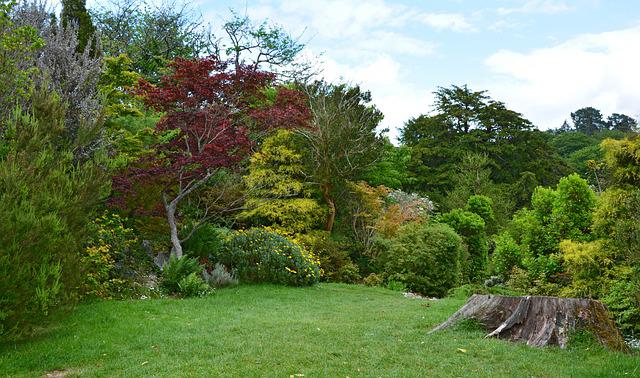 Ireland's natural beauty is not a secret to any traveler, and if this is your primary goal during the upcoming trip to the Emerald Isle, we congratulate you! However, it might be a bit tricky to choose which places to see, especially if you have limited time or resources. So, we are here to help you with a short list of top 5 National Parks that are must-see during one of your Ireland tours. Let's get right into it!
1.Killarney National Park, Kerry
Settled in the rugged mountainous county of Kerry, Killarney National Park stands as one of the top natural areas in Ireland. Enjoy the scenic landscapes of staggering greenery, vast lakes, and, of course, McGillycuddy's Reeks, the highest mountain range in Ireland.
The woodlands and waterfalls are also a part of the whole mix, making you feel like you are in a fairytale setting. The forests hold many features of national and international significance, for example, the ancient oak trees and yew tree copse. But, really, this is your chance to see the most picturesque views in Ireland!
Killarney National Park: https://cdn.pixabay.com/photo/2020/04/02/14/24/landscape-4995379_1280.jpg
2.Connemara National Park, Galway
A close second to the Killarney, Connemara National Park covers over 2000 hectares of natural beauty and wildlife.
Imagine vast landscapes of grasslands and woodlands, the rarest and most colorful flowers, hiking trails, and the most stunning woodland creatures you could meet. Connemara is all of this and much more!
Going on 42 years of being open to the public, the national park remains just as popular today as it was all these years ago. Travelers find all kinds of excitement here, saying how the tours and exhibits at the Connemara Visitors' Center are informative and fun and provide a way better understanding of the rural area.
Connemara National Park: https://cdn.pixabay.com/photo/2017/01/11/14/56/ireland-1971997_1280.jpg
3.Burren National Park, Clare
The park in Count Clare must end up on your itinerary without question, as it is one of the most majestic sceneries in Ireland!
There are really endless things to see here, from basic natural panoramas to some of the greatest attractions in the country. Those include the Poulnabrone Dolmen, and the Aran Islands, which, contrary to popular belief, belong to Burren and not Galway.
Over 70% of all plants and flowers in Ireland are found in Burren National Park, but if the natural beauty does not sell it to you completely, visit the legendary Poulnabrone Dolmen – an unusual, large dolmen or portal tomb, most likely built by Neolithic farmers!
Poulnabrone Dolmen: https://cdn.pixabay.com/photo/2017/06/15/14/10/tomb-2405547_1280.jpg
4.Wicklow Mountains National Park, Wicklow
Primarily established to preserve Ireland's biodiversity and landscapes, Wicklow Mountains National Park is visited not only by nature-lovers but also history enthusiasts! Why, you ask?
Well, it contains a variety of attractions, like the historic site of Glendalough, a site featuring collections of Early Medieval monastic structures associated with the famous St. Kevin, a hermit priest. Travelers also enjoy the Education Center in Bolger's Cottage and the remains of an old mining village.
When you are done with the historical side of things, go hiking, rock climbing, rowing, diving, limited swimming, and fishing! Try to get as much of the experience as possible, but do not forget to simply enjoy and maybe photograph the natural locations in Wicklow Mountains National Park. For this, you should have plenty of opportunities, seeing as the park is located in the Wicklow Mountains.
Also, you might be happy to know that the park is very close to south Dublin, so you will not be that far away from the city, and can easily come back if needed!
Wicklow National Park: https://cdn.pixabay.com/photo/2017/06/15/21/48/ireland-2406903_1280.jpg
5.Glenveagh National Park, Donegal
If nature had characters, Glenveagh National Park in Donegal would be a wise old man. Well, let us explain. The second-largest park in Ireland, Glenveagh, was not only established quite early, in 1986, but it is also very remote and one of the quietest places you can find in the Emerald Isle.
It is primarily dominated by lakes, woodlands, mountains, and waterfalls. While this all sounds a bit too repetitive, knowing that the previous four have the same features, Glenveagh carries a strong sense of calm, elegant scenery, something the other four lack.
The absolute highlight of the park is the castellated 19th-century mansion of Glenveagh Castle, an area that once was a red deer park. No worries, though; there is still a good chance to encounter one on your walk!
Red deer: https://cdn.pixabay.com/photo/2018/02/03/19/45/wildlife-3128367_1280.jpg
There you go, dear explorer! So now that you have five great national parks in your pocket make the most of it and inspect Ireland's authentic, incredible nature. Maybe pack an insect-repeller and a camera; other than that – just enjoy!