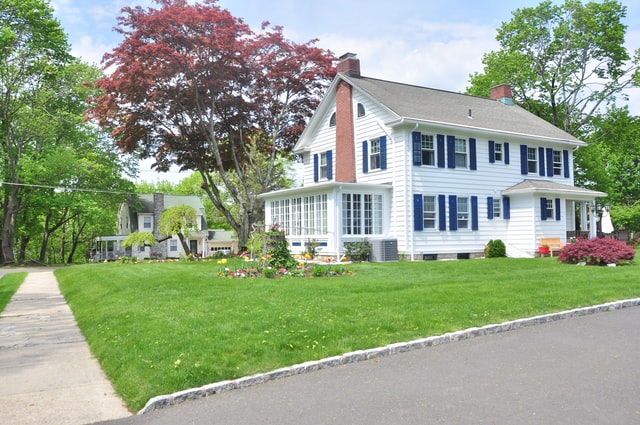 Ask anyone who's ever had to move homes before and they'll not hesitate to recount how stressful the entire process is.
Packing up everything you own, saying goodbye to your old neighbourhood and starting anew in an unfamiliar place is daunting enough—but then you'll have to move all your belongings into their new spot too.
For some of us, organising a new home is calming and therapeutic. For others, it's an utter nightmare.
If you're in the latter category and dreading the task ahead, don't fear. Here are a few unpacking tips to kick things off in the right direction.
1) Pack Strategically
Unpacking your boxes is part of a greater task—setting up your new home. To make this process as seamless as possible, give your future self a helping hand by packing strategically before preparing for moving day.
For starters, create a 'Essentials' box that you can access easily on moving days. This should include items like toilet paper, snacks, chargers, a change of clothes and any medications you might need.
Then, you'll also want to label each box with its contents and which room it's meant for. Pots and pans can go in one box that's labelled under the "Kitchen" category, while bed sheets and pillows can go to the box labelled "Master Bedroom", and so on.
Then, come moving day, unload these boxes in one area of your house. You can then move your boxes into their respective rooms and unpack your belongings from there. No need to search high and low for what you need!
With the help of removalists from Muval, the unpacking process can be even easier as they can connect you with removalists who can do the heavy work for you.
2) Unpack Your Kitchen Appliances First
The kitchen is the heart of any home. If you don't want to rely on take-out and cup noodles for every meal, you'll want to get this room up and running as soon as possible.
Begin by unpacking your large appliances like your fridge, oven, and dishwasher. These can be the most challenging to put into place and install, so it's best to get them out of the way first. Make sure they're all hooked up and plugged in before moving on to smaller tasks.
Once your appliances are all in working order, you can start unpacking your kitchenware, such as utensils, toasters, pots, and pans. Lastly, unload your spice rack and put away any non-perishable food items you may have packed.
You don't have to make it look glamorous just yet (after all, there's still much to do), but having a functional kitchen will make your life much easier in those first few days.
3) Set Up Your Bedroom Next
Your bedroom should be an oasis where you can feel relaxed and at ease. With that in mind, grant yourself the creative freedom to make it your own by unpacking and setting up this room by yourself.
Start with the bed first. Get your mattress set up and fluff it up with your personal pillows and quilts. Then, move on to unpacking your dresser, nightstand, and any other furniture that belongs in your bedroom.
As a final touch, give your room its own flair by hanging up artwork, setting out candles, or placing fresh flowers on your nightstand.
To speed up the unpacking process, encourage every member of the household to set up their own bedroom too. This way, they'll feel more at home and comfortable in their new surroundings.
4) Get the Bathroom Ready
The toilet and shower are most likely already in working condition, but there are still a few things you'll need to do to make this room feel complete.
For starters, unpack your bathroom essentials like toiletries, towels, and rugs. These items should be packed in an individual box that's easily accessible on moving day.
Then, you can start unpacking any decorative items like soap dishes, toothbrush holders, and shower curtains. These items can help add a bit of personality to your bathroom and make it feel more like home.
Last but not least, don't forget to unpack your toiletries! You'd want to freshen up after all the unpacking is done anyway.
5) Deal With The Remaining Rooms Last
Your guest bedroom, home office, and living room are essential to round up your house, but they're not necessarily top priorities.
These rooms are typically less essential and can be dealt with after you've taken care of the more important ones.
Start by unpacking the necessities like furniture and any electronics that will see daily use. For example, you'll want to get your television up and running before you start unpacking your gaming consoles. Unpacking these items can be done at your own pace.
Once the large items are out of the way, you can start working on the smaller details like hanging up curtains, setting out rugs, and placing knick-knacks around the room.
If you want to speed up the process, grab help from friends and family! For instance, you can reward your child with a prize for every room that they help unpack. Leave the heavier items to the adults, though.