Some people have traveling in their blood. They cannot stay too long in one place, or — if they do so — they will feel uncomfortable about this situation. The most significant issue with this lifestyle is finding a stable source of income to fund all of these trips.
In today's day and age, there is no need to sit in one place for eight hours straight — most of the work that we used to do in offices can be done through the internet. Additionally, with more and more people working remotely, companies are starting to be more open to the idea of allowing their employees to visit the office only on rare occasions.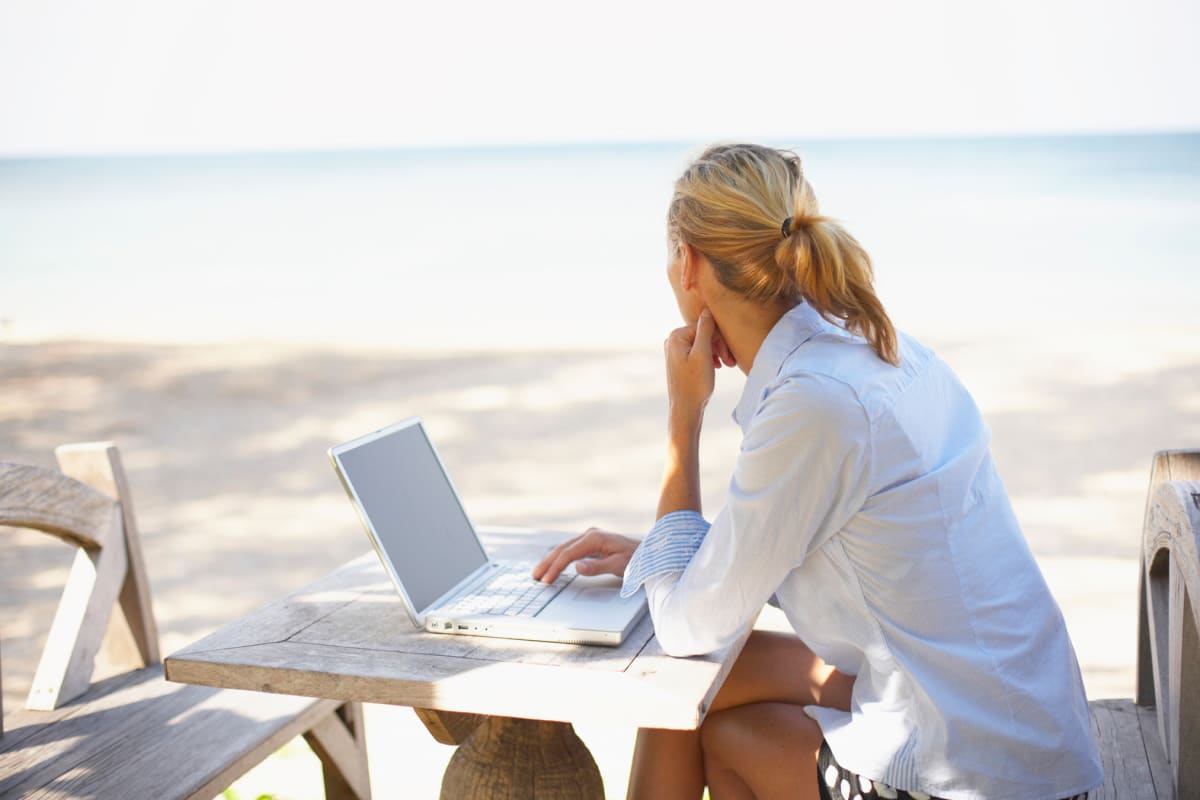 While some are perfectly fine renting a car from sites like https://www.hyrecar.com and riding for Uber, others dream of traveling further than the other side of the city. Fortunately, there are plenty of jobs they can do to make this dream come true.
Programmer, social media manager, language teacher, and travel blogger are among the most popular digital nomad jobs on the market. Here is a quick rundown of these four and some other attractive options.
Travel Blogger
If you love traveling and writing travel stories, starting a blog is a great way to combine these two passions into one source of income. You can write about your trips and share them with others. It sounds like a dream job: get paid to travel around the world and write about your journey on a blog! However, remember that you need to make your blog stand out from the crowd.
It would be a good idea to add a unique touch to your blog. For example, if you love rock climbing and hiking, you can find the Gokyo Lakes trek in Nepal and write about your experiences. Alternatively, you can purchase one of the best mountain bikes under 200 and try to engage with your readers by sharing your knowledge and expertise on the topic of mountain biking in India — they will appreciate that.
Although this position requires you to have decent writing skills, many bloggers are making an excellent income out of this. Besides, you can consider starting a video blog on YouTube if this form seems more convenient to you. So, why not give this job a try?
Programmer
If you have a background in programming, you can easily embrace freelance and make a decent living without having to move from one place to another. Many companies prefer to hire programmers who have experience in the field, and these people can often negotiate higher salaries than beginners.
Many online services allow you to find clients, such as Upwork or Fiverr. All you need to do is find clients and manage the working process. By establishing a good reputation and strong time-management skills, you will be able to work for bigger companies or attract your own clients but remain flexible and responsible for your own schedule.
Social Media Manager
The world of social media has changed how we communicate with each other. Nowadays, it is hard to imagine a business without an active Instagram or Facebook page. As a result, social media managers are in high demand. Most companies want to be present on social media and advertise their products or services through this medium.
As a social media manager, you will be working for these companies, helping them build the brand's image and its products or services. When you are trying to find work in the SMM, it is always better to have marketing experience working with different brands. If you are good at managing social media pages, you can easily find a job remotely and travel while you work. This may be one of the best jobs for digital nomads out there.
Language Teacher
If you are a native speaker of a language whose demand is constantly growing (e.g., Spanish and Mandarin), you can consider becoming a foreign language teacher. You can do this remotely, and it does not necessarily require a degree. Moreover, some schools may pay you to travel to their country if you decide to apply for this job.
Teaching your native tongue is a great way to earn some extra cash. If you live near a tourist area (for example, in Spain), it will be even easier to find students who want to learn your language — many people from all around the world come there on a regular basis. 
Apart from signing up at a language school, you can become an online tutor and start teaching people via Zoom, Skype, or even specially designed language learning platforms. The pay is often average, but the flexibility allows you to travel regularly.
Freelance Translator
If you speak more than one language, there is a good chance that someone will need your services as a translator. It is one of the most popular ways to make money while traveling. There are many advantages of being a translator:
You get to choose your own hours and projects.

You can work from anywhere in the world with an internet connection — you do not need to be in the same city as your client all the time.

You can travel and earn money at the same time.
This is an ideal job for people who can work independently but also like to have deadlines. You can find clients on freelance sites or contact local translation companies. While there are many translation agencies, if you want to find your own clients, all you need to do is set up an account on Fiverr or Upwork.
Virtual Assistant
If you have social skills, can work independently, and are proficient in several computer programs, starting a virtual assistant business is a great idea. By doing so, you will be able to earn extra cash while traveling abroad.
Virtual assistants are often in charge of a few different tasks. They can be responsible for answering emails, writing blogs and articles, posting on social media accounts, and many other administrative jobs. Some virtual assistants are even in charge of managing their employer's finances.
You can work from home, from your hotel room, or any other place with an internet connection — as long as you have your laptop or tablet with you. Virtual assistants are often paid by the hour or by the project. The average pay rate for beginning virtual assistants ranges from $10 to $25 per hour.
The Bottom Line
Traveling the world requires money. Whether you want to live in a new country for an extended period of time or simply visit a place once and move on, you will have to earn money while being a digital nomad. The six jobs mentioned above are perfect for this kind of lifestyle — all you need to do is find the right position and start working.
Nevertheless, it is a good idea to have more than one source of income — you can never know what might happen with your website or business. Also, if you are serious about being a digital nomad, you need to plan your trips ahead of time and save up enough money to fund them. The last thing you want is to run out of cash halfway through your trip and not be able to continue.