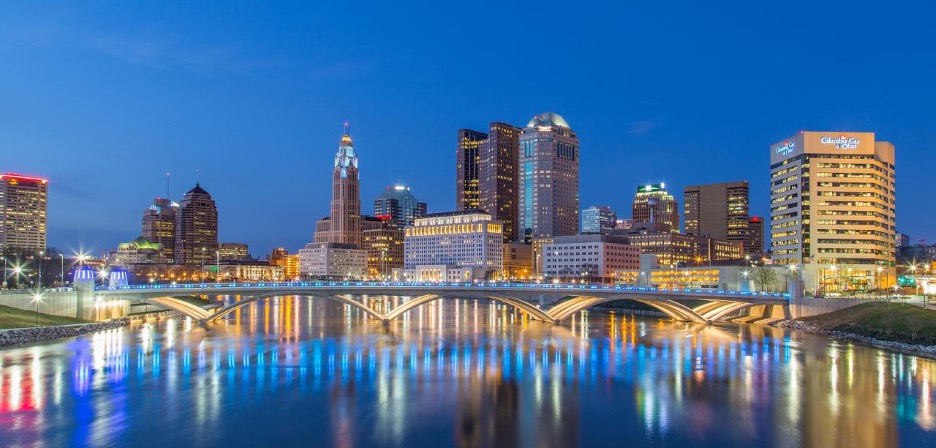 Sporting Events
When it comes to the collegiate and professional sports landscapes, there are few locations more passionate than the state of Ohio.
The state is home to several prominent college programs, including the Ohio State Buckeyes' football team, the volleyball programs and the Xavier Musketeers' basketball teams.
Ohio also has four teams in the "big four" professional sports leagues: The NFL's Cincinnati Bengals and Cleveland Browns, the NBA's Cleveland Cavaliers, the NHL's Columbus Blue Jackets as well as the Cleveland Guardians and Cincinnati Reds of Major League Baseball.
The Buckeye State is set to launch megalized mobile sports betting on Jan. 1, 2023. The top Ohio sports betting apps will include FanDuel, DraftKings, PointsBet and Caesars. There will also be special offers from these sportsbooks for new customers upon signing up, including risk-free bets.
Ohio Stadium, home to the Buckeyes' football team, is one of America's most storied and iconic sporting venues. Ohio Stadium opened 100 years ago, and it fits more than 100,000 spectators.
And don't worry If you're in town during a time where the Buckeyes aren't playing, because you can still experience a guided tour through Ohio Stadium. Tours are available weekdays from Monday to Friday.
The Reds' 2022 regular season is winding down, and the Guardians are gearing up for a return to the postseason. Even if you can't see the teams in action this year, there will be opportunities when the 2023 regular season commences in the spring. The Reds play at the Great American Ball Park, and the Guardians play at Progressive Field.
Over in the NFL world, the Bengals (home venue Paycor Stadium) and Browns (FirstEnergy Stadium) are both vying for the AFC North division title. Both teams have completed their season openers, and their respective regular seasons will conclude on Jan. 8. So if you're in Ohio this fall or winter, the opportunity is there to see one or both Ohio-based NFL teams in action.
The Cavaliers and Blue Jackets will begin their respective 2022-23 campaigns in October, with the regular seasons both scheduled to conclude in April. So there's a long period there for you to check out a Cavaliers game at the Rocket Mortgage FieldHouse or a Jackets game at Nationwide Arena.
Professional sports run year-round through the state of Ohio. So the opportunity to see at least one of these teams will always be available, though you could see multiple depending on when you're in town.
Visit The Rock and Roll Hall of Fame In Cleveland
If you're an avid listener of rock music, there are few places that will excite you more than the iconic Rock and Roll Hall of Fame in Cleveland, Ohio.
Next April will mark the milestone 40-year anniversary of the museum's history. It's conveniently located in the downtown area of Cleveland, making it easily accessible if you're staying in the city or one of its suburbs.
According to the venue's annual report for 2017-18, the Rock and Roll Hall of Fame attracted 568,000 visitors for the year 2017. There are 351 different inductees whose careers and accomplishments are celebrated in the Rock Hall.
The Rock and Roll Hall of Fame also offers hotel packages to customers, so you can get accommodations and a visit to the Rock Hall at a bargain of a price.
This is the ideal place to get a close-up look at some of your all-time favorite rock artists, including The Rolling Stones, Jimi Hendrix, Elvis Presley and The Beatles. There is so much to see at the Rock Hall that you may even feel inclined to visit the venue multiple times during your stay in Ohio.
Hocking Hills State Park in Hocking County
If you want to explore beautiful nature and enjoy the outdoor life, then you should try to pay a visit to the Hocking Hills State Park.
Located in Hocking Hills County near the city of Logan, the park offers seven unique hiking trails to its visitors. Millions of people come to the gorgeous location every year, and there is no shortage of campgrounds nearby if you really want to enjoy one of Ohio's most beautiful destinations.
At Hocking Hills, you can do all sorts of activities that range from fishing to canoeing to hiking to mountain biking. You could pack in a lot at Hocking Hills State Park by spending at least a few days here.