It is unusual for a small country like Hungary to have such surprisingly diverse and colorful gastronomy. Tourists worldwide with different tastes praise the culinary experience they have after visiting this gem in Central Europe.
Hungarian cuisine has a long history. Throughout the centuries, it has been influenced by neighboring countries, ancient Turkish cuisine, and by Austrian cuisine during the time of the Austro-Hungarian Empire, creating a unique mixture of Asiatic, Germanic, and Slavic elements.
The traditional Hungarian dishes are mostly based on meat, potato, fresh bread, and seasonal vegetables. The main characteristics of the dishes are given by sweet paprika powder and red onions. Steaks, meat stews, and casseroles are just as important as dumplings and various kinds of noodles.
The following ten recipes will bring new, delicious flavors to your home.
1. Hungarian goulash
Hungarian goulash or gulyás, as the locals call it, is probably the most well-known Hungarian dish. Make a big portion because it tastes even better on the next day if there will be any left.
2. Green Pea Stew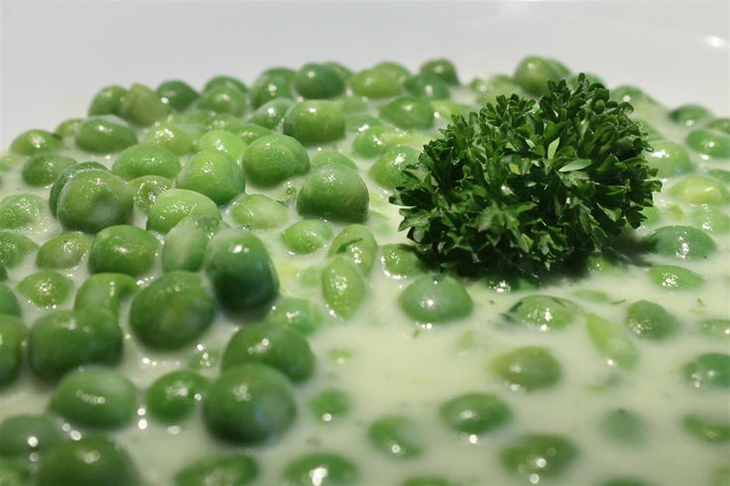 via spicygoulash.com
One of the easiest Hungarian dishes to start with is this stew. The best thing is that you can add a fried egg for vegetarians or meatballs for meat-eaters. Green peas can be replaced with green beans, potatoes, or any of your favorite vegetables.
3. Cold sour cherry soup
Make sure you let it cool down in the fridge before serving it. It won't be easy since you will have a delicious scent in your home, which will make you want to try it immediately.
4. Chicken Paprikash
This dish is a kind of Hungarian stew. It is creamy, saucy and the sour cream adds an extra piquant flavor to it.
5. Cheese spread – Körözött
It takes about 10 minutes to prepare this simple, delicious cheese spread. Perfect for sandwiches or use it as a dip with fresh vegetables.
6. Strawberry-Filled Curd Cheese Dumplings
via easteuropeanfood.about.com
Hungarians eat these dumplings after a light soup as the second course. It is also delicious without strawberries served with creamy yogurt and icing sugar on the top.
7. Layered Potatoes – Rakott Krumpli
This tasty casserole can be made vegetarian as well if you skip sausages.
8. Stewed peppers and tomatoes
Lecsó in Hungarian is a perfect dish for a light dinner. This typical summer dish, best when the tomatoes and peppers are ripe and fresh. There are different ways to eat it.  Sometimes it is made with rice, eggs, with or without zucchini.
9. Stuffed Peppers – Töltött Paprika
Bell peppers stuffed with mincemeat and rice, cooked in tomato sauce. Serve it with fresh bread to finish it until the last bite.
10. Cheese Puffs – Pogácsa
via theeccentriccook.yummly.com
These soft and wonderful smelling cheesy biscuits are best eaten fresh and warm with wine or as an appetizer. Sprinkle them with caraway seeds before putting them in the oven for an extra flavor.