Born as Angela Renee White, Blac Chyna is an American entrepreneur and model. She owns a make-up brand and beauty salon in Los Angeles. Her make-up brand, Lashed help her earn a living. And her Encino beauty salon in Los Angeles makes her a celebrity. Fond of tattoos, Blac has more than 15 inks on her body. Do you want to explore them?
Take a look through the tattoos of Blac Chyna with their meaning. Blac often inks the name of her partners on her body. Sometimes, she covers them, and sometimes, she removes the tattoo.
Recently, she came into the news for her controversial skin-lightening cream. But she looks hotter than ever, and that is why FashionNova chose her as a brand ambassador. During one of her tattoo sessions, Chyna decided to bare it all for the cameras.
Covered in tattoos, the former stripper has ink on her hands, feet, arms, legs, and torso. Let's go and explore some of her best tattoos.
BC
Location: left ankle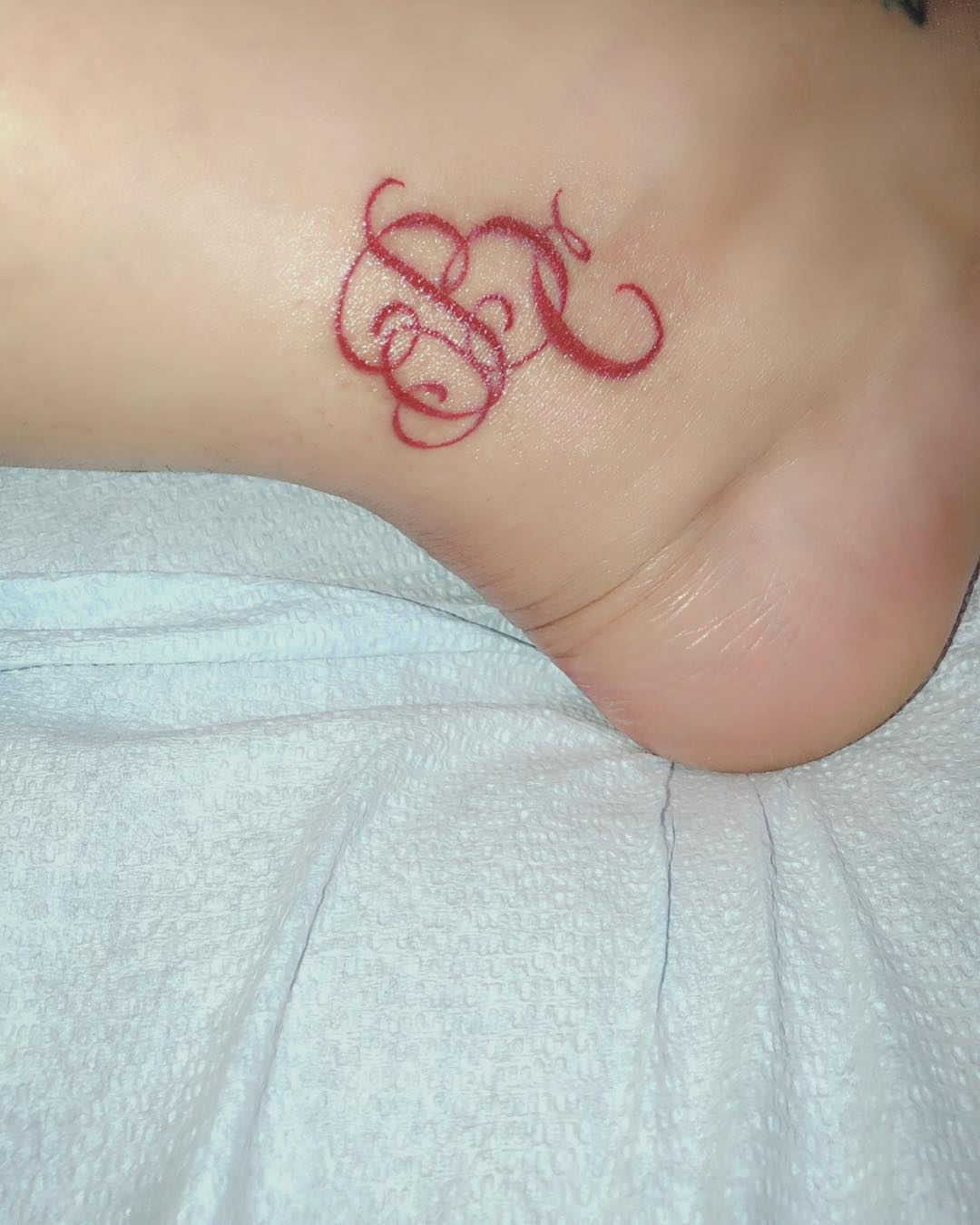 BC stands for her initials, Blac Chyna. She got the tattoo back in the days when she dated rapper Mechie in July 2017. He got a matching tattoo behind his ear. Sadly, they broke up one month later. Good thing she didn't tattoo his initials, right?
Jay
Location: elbow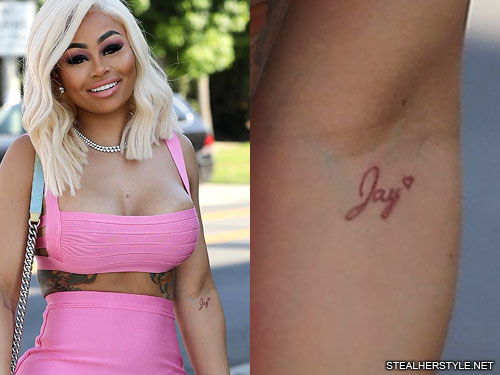 Well, here is a tattoo Blac got because of her boyfriend. She inked Jay on her elbow in tribute to her then-boyfriend YBN Almighty Jay. They started dating in February 2018, and a few months later, she inked his real name on her elbow.
But again, just soon after that, they broke up. It seems like every time Blac gets a tattoo of a boyfriend, they broke up. This time, they broke up a few weeks later.
Pussy
Location: right foot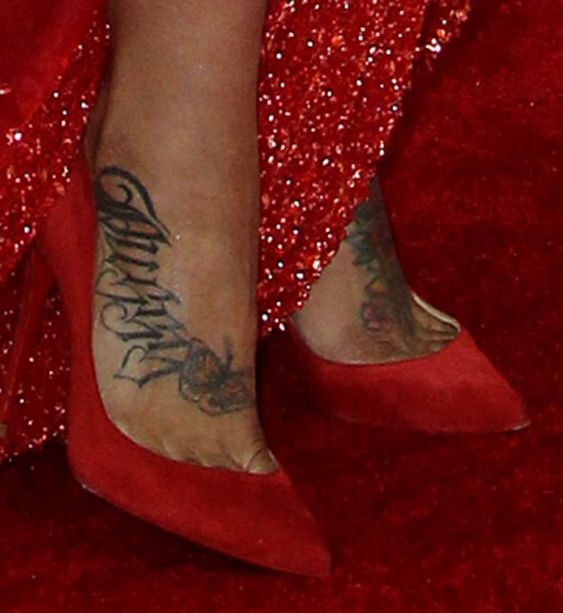 Remember, Blac Chyna once worked as a stripper. But she doesn't mind her past. She doesn't get embarrassed about it. In fact, she inked "pussy" on her right foot as a tribute to her lady-bits and to female empowerment.
In her life, sexuality and power carry deep meaning and purpose. She even starred in a music video for a song of the name P.O.P. (power of pussy). Chyna carved a career by using her own lady-bits as a stripper and pin-up model. She later leveraged her relationship with Tyga and Rob Kardashian to grow her celebrity status. Today, many view her as a sex symbol. And Blac uses it to her own advantage.
The pussy tattoo is also a reference to the phrase "pussy-footed", meaning cautious or stealthy.
Fuck
Location: left side of her ribcage, below the armpit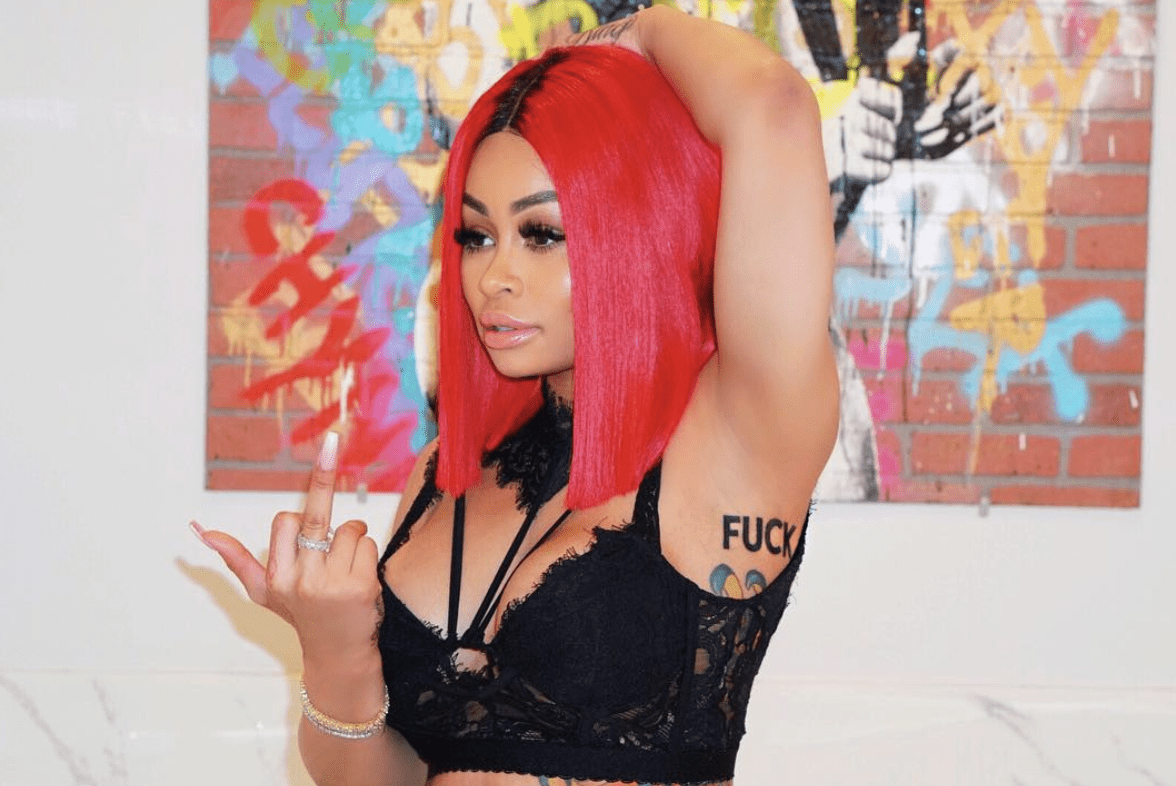 Do not expect PG-rated tattoos from Blac Chyna. As we saw before, she doesn't mind putting words like "pussy" and "fuck" on her body.
She got this tattoo in January 2018. At the same time, she updated her existing butterfly tattoo. The expletive inking found its place on the left side of the ribcage.
Blac has shown in the past that she can hide regrettable tattoos with cover-up and laser removal. Once her children start to read and understand the words, she might want to do that with fuck as well.
Phoenix
Location: upper right shoulder blade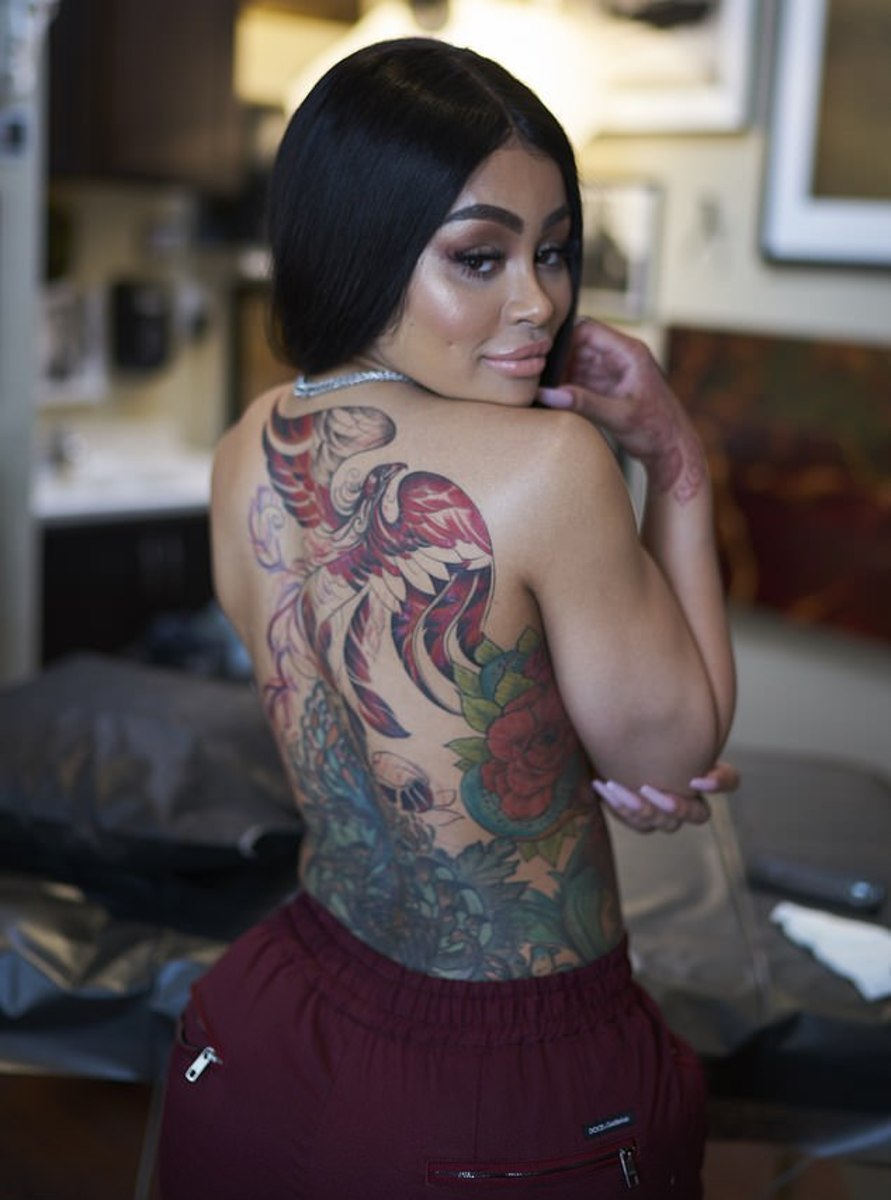 The phoenix is a large-winged mythological creature. Blac used it to cover her upper right shoulder blade and lover back. Her tattoos play a crucial role in her image and brand. They cover most of her voluptuous body. They are big and bold, just like her persona.
Revealing this phoenix tattoo, Chyna said, "It's sexy but not ratchet". The bird itself carries a meaning of reinvention. The phoenix rises from the ashes, something Blac has made several times. And she says it makes her feel hot.
King and Dream
Location: sides of her hands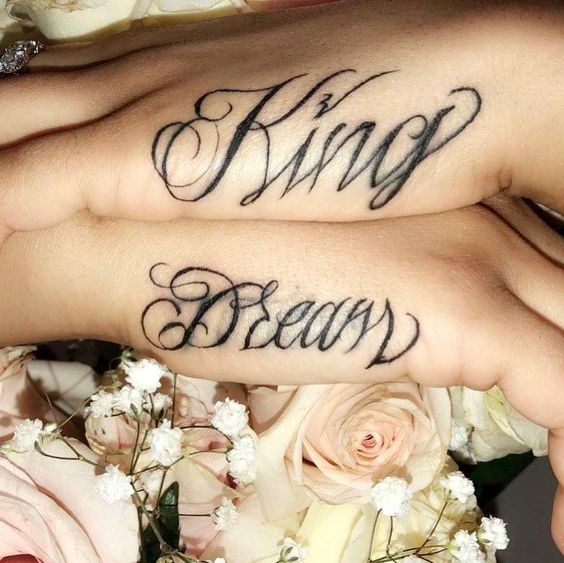 Blac first got a tiny tattoo of her son King's name. After she got her second child, she got another tattoo. And she remade the initial tattoo. So, both names come in large script letters on the sides of her hands.
She gave birth to Dream Renee Kardashian, her daughter with Rob Kardashian in November 2016. Dream also covers up the remains of the former Future tattoo, a tribute to her ex.
Rockstar
Location: across her boob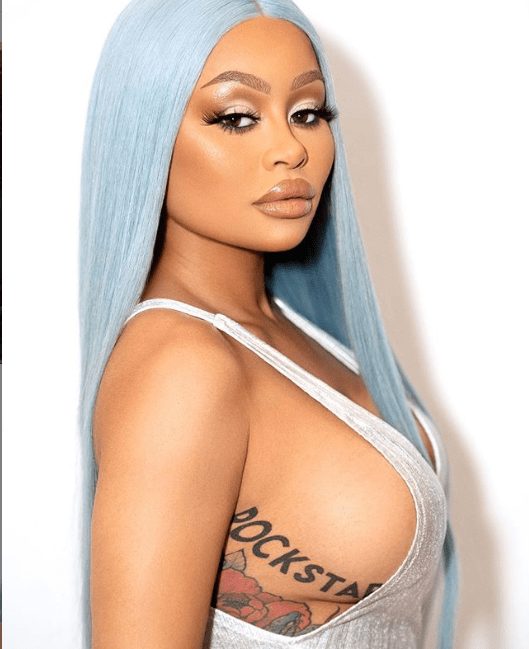 This is another tribute to YBN Almighty Jay, her former lover. She inked the name of his famous hit single, Rockstar alongside a floral design. The floral design appears down the side of her rib cage, with the word Rockstar in bold letters across her boob.
Blac Chyna made a cameo in the music video for the hit single.
Lilies and the butterfly
Location: right side of her body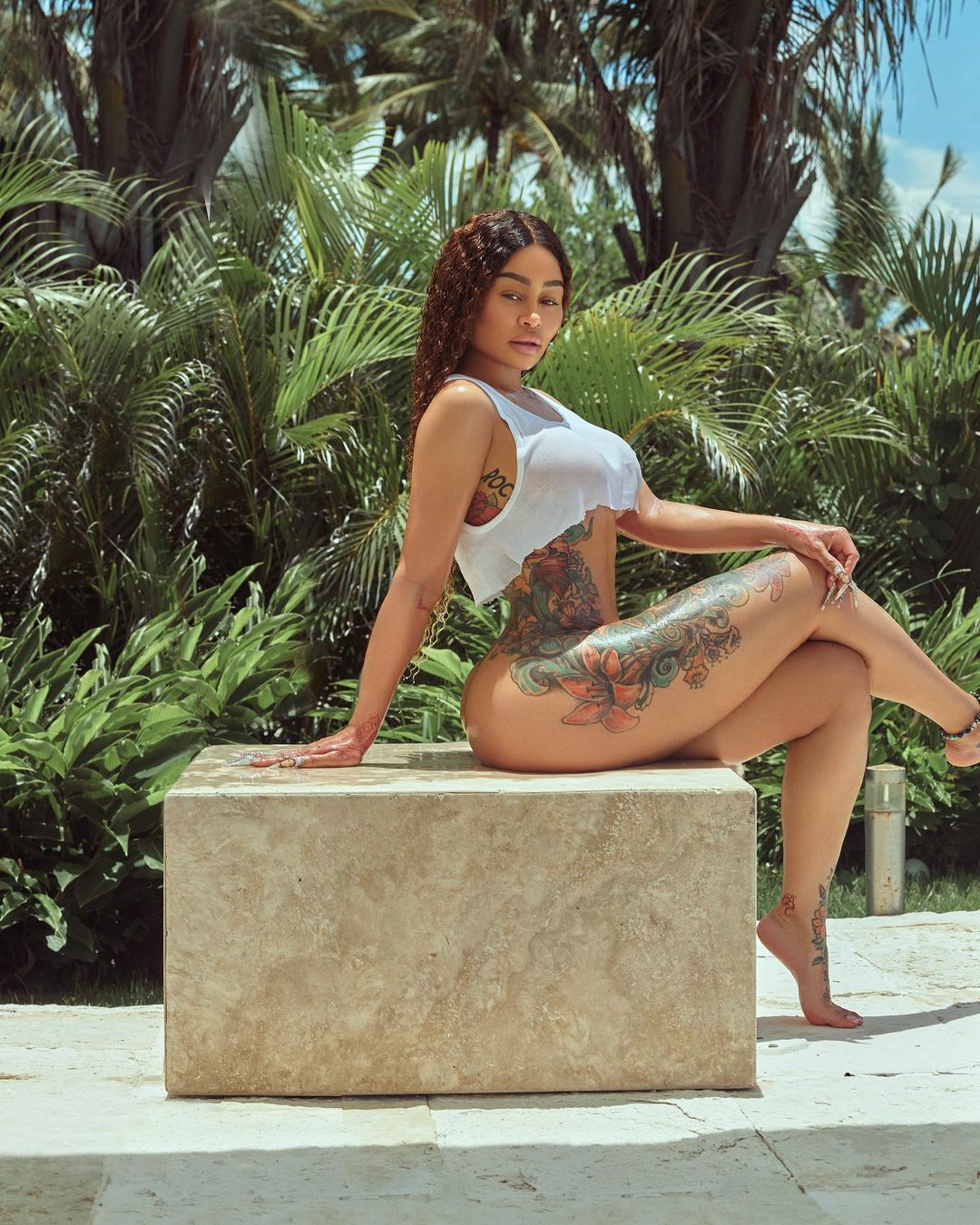 This is one of the bigger tattoos on her body. She sports it on the right side of her body. Covered in blue and red lilies, her right side of the body also features a Monarch Butterfly.
Celebrity tattoo artist Paul Nguyen made the tattoo. He started making it in February 2015, with a goal to cover-up old tattoos.
Flowers
Location: Back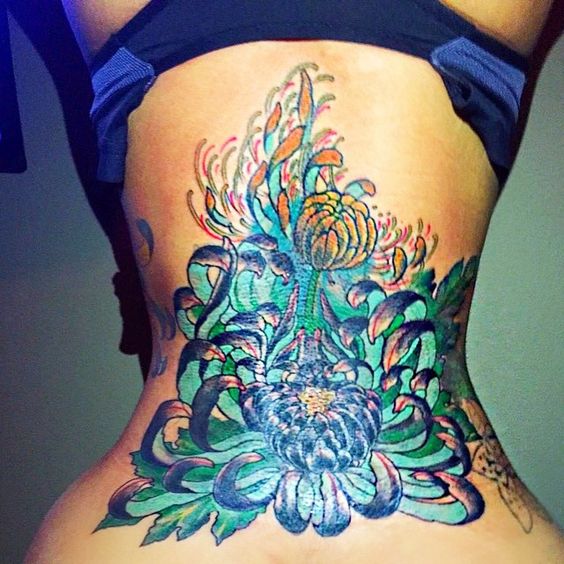 This is another huge and prominent tattoo on Blac Chyna's body. This one appears on her back, covering most of it. It is a cover-up of a previous tattoo. At one point in her life, she had a tramp stamp tattoo on her back. But the flowers covered it.
Paul Nguyen did this one as well. He took the swirling design of the old tattoo, using it to form petals of flowers.
Tribal Tattoo
Location: left hand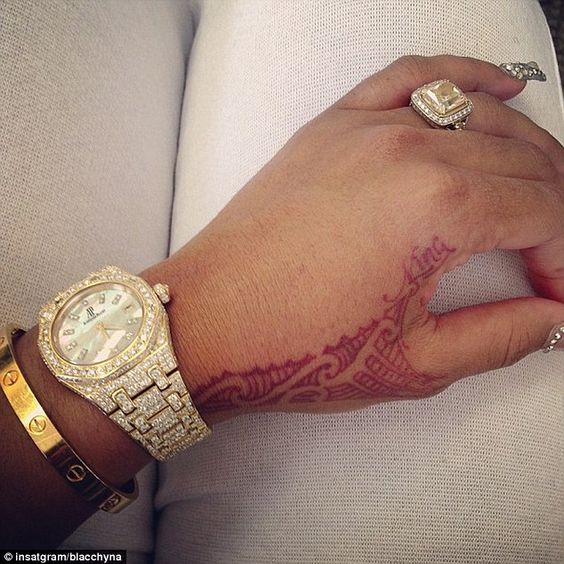 Her left hand has an intricate tribal tattoo. She has red ink with the name "King" along with the rest of the hand. It is another tribute to her first child. Chyna made the tattoo just a few weeks after she gave birth in 2012.