Do you love chili? You do? Oh great. You probably know how a slice of fresh cornbread complements a bowl of chili, right? There is nothing like it. But can you make cornbread without cornmeal? Of course you. It is a feat you can pull off thanks to many substitutes for cornmeal.
Besides baking cornbread, cornmeal has many other uses. Cornmeal is ground corn. It is great in recipes that call for a bit more texture than traditional flour.
We have different options for cornmeal alternatives. You can pick out of a corn substitute, or from a substitute that doesn't come from corn at all. For example, you can even use ground flaxseed as an alternative to cornmeal.
Cornmeal varies in texture. You can get it in fine, coarse, or medium texture. We use medium and coarse grinds in baking. Ground dried corn comes in yellow or white color.
Should you avoid cornmeal?
Some people ask is there a reason to avoid cornmeal? Well, there is no specific reason for it. But sometimes, you might lack cornmeal in your kitchen. And corn is high in fiber, vitamin C, and has some minerals like zinc, magnesium, and iron.
Corn is decently healthy food. But it is also high in calories. More importantly, corn packs a decent amount of sugar. That is one reason why some people try to avoid it. Cutting down on corn helps in losing weight.
So, do you want to lose weight and cut down on calories? We have some cornmeal substitutes that you can try.
Some cooks avoid cornmeal after a while to mix things up. Honestly, sometimes we fall in love with an ingredient that we use to the point of boredom. Do not let your corn get boring. Spice things up, mix things up, and you will try different dishes.
Top 10 Cornmeal Substitutes
1. Polenta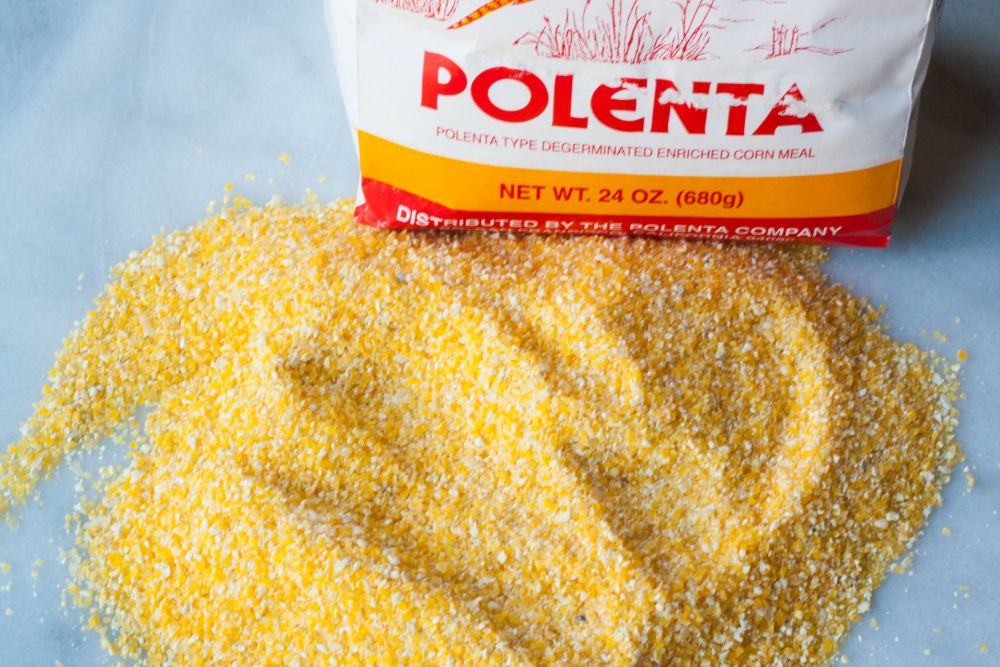 Polenta is essentially coarsely ground cornmeal. You can find it in different grades, from fine to coarse. Because these two are basically the same, you can use them in the same ratio.
Polenta is small, finely grounded bits of corn. The taste will feel the same when using polenta.
2. Corn Grits
Corn grits deliver similar flavor and texture. They are a coarser equivalent of white cornmeal. They stem from the same parts of the corn plant, which contributes to their identical flavor. The difference comes only in the texture.
When you use it in dishes, grits deliver a grainier consistency. For some people, this is an attractive quality. For others, it is not.
Because they are the same as cornmeal, you can use the same amount in the recipe. But if you need a liquid batter in the recipe, use a slightly less amount. When you need to match the consistency of cornmeal, simply reduce the grits to a similar size using a blender, grinder, or food processor.
3. Corn Flour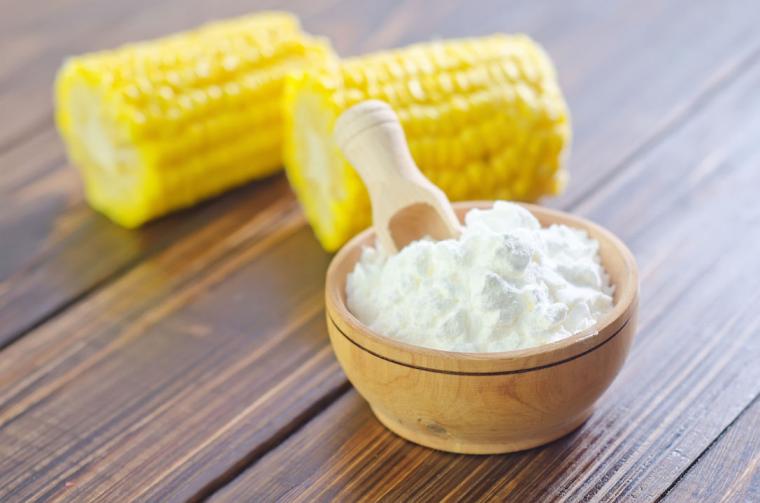 Here is another corn product you can use, corn flour. It is the finely grounded version of cornmeal. It is the finest corn grain available on the market.
Some recipes even specifically call for "fine cornmeal". Those are the recipes where corn flour might work even better than cornmeal.
Cornmeal usually makes its way to recipes to enhance the flavor of the dish. And in that case, corn flour is a great replacement for cornmeal.
But we have to note that corn flour is different than cornmeal. Corn flour is very fine, and comes only in white color. Remember, corn flour has a strong aftertaste, making it unsuitable for thickening. The taste of corn flour can ruin the flavor of a soup or sauce.
4. Masa Harina
This is a type of corn flour that manufacturers use to produce tortillas. And since it is a kind of corn, why not use it instead of cornmeal. It works excellent in cornbread, so try it in other recipes as well.
The only thing to keep in mind is the flavor. Masa harina contains a bit of lime in it. That will result in a slightly different flavor in the recipe.
5. Flour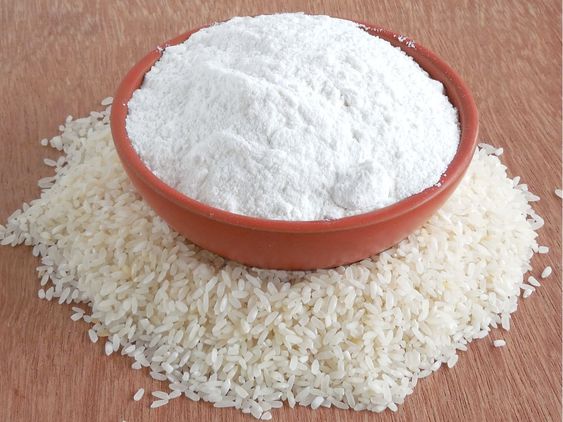 If you like to keep things simple and basic, flour works great for cornmeal substitutes. We talked about corn flour, but here we like to point to other types. Rice flour and wheat flour, for example. These are two common types you can use instead of cornmeal. And they work excellently in baking.
Pro tip: try mixing wheat flour with ground oats. This will give your flour a rougher texture.
6. Corn Chips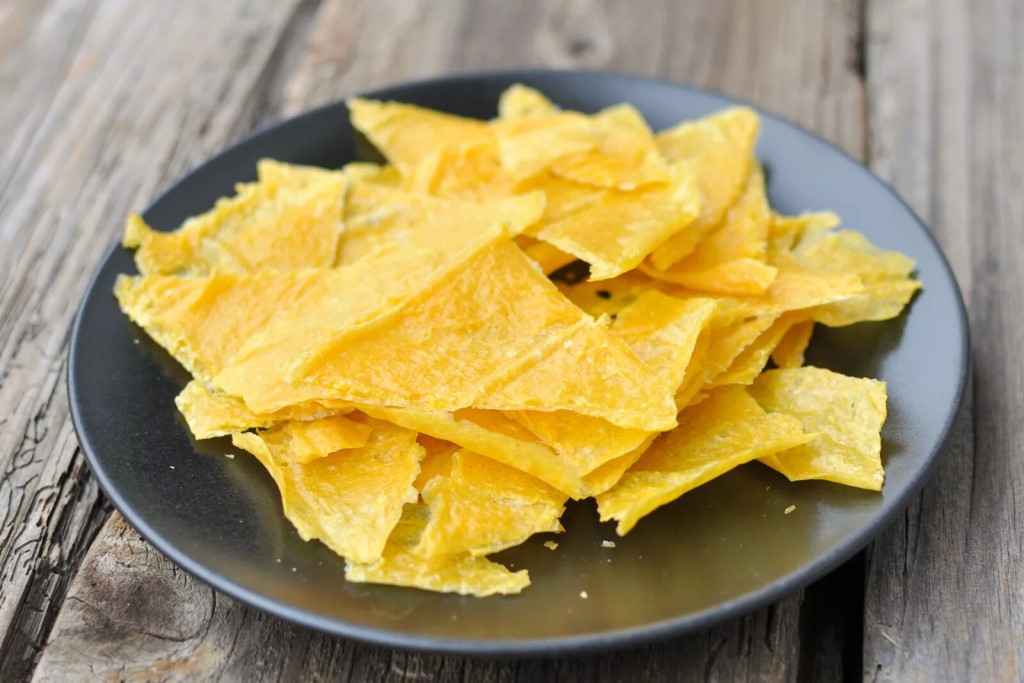 This might sound like a crazy idea, but why not try it? You add corn back into the recipe. Put some corn chips (usually tortilla chips) into a food processor and grind until you reach a suitable size.
Remember, most corn chips contain a heavy dose of salt. So that will alter the flavor of your recipe. Try to find corn chips with zero added salt.
Tortilla chips do not taste like cornmeal at all. You can also notice a difference in the texture. But hey, as a method of last resort? You can and should try it.
7. Semolina
Semolina has a similar texture to cornmeal but a different flavor. It is a unique flour made by grinding durum wheat kernels into a fine powder. You get flour that is a bit coarser than typical wheat flour. The texture resembles closely to the texture of cornmeal.
If you want to use it as a substitute, use more than the recipe calls for cornmeal. It will give your dish a thicker texture, similar to the one by using cornmeal.
8. Ground Flaxseed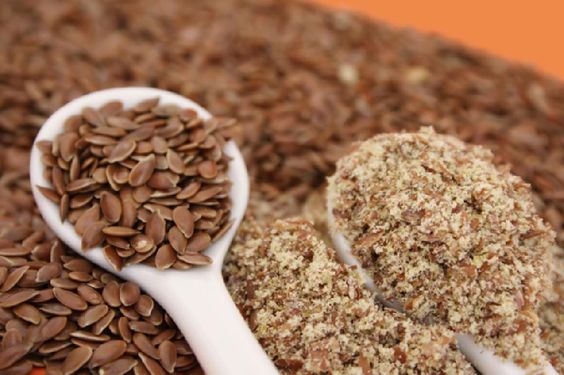 Another alternative you can use if you want to avoid corn altogether. Flaxseeds deliver a similar texture to your recipes but different flavor.
Flax delivers a bitter flavor due to the protective nature of plant seeds. But you get a healthier alternative. Flaxseeds contain no sugars. Instead, they pack healthy nutrients that corn lacks.
You can make flaxseed cornbread or even pancakes.
9. Ground Oats Or Breadcrumbs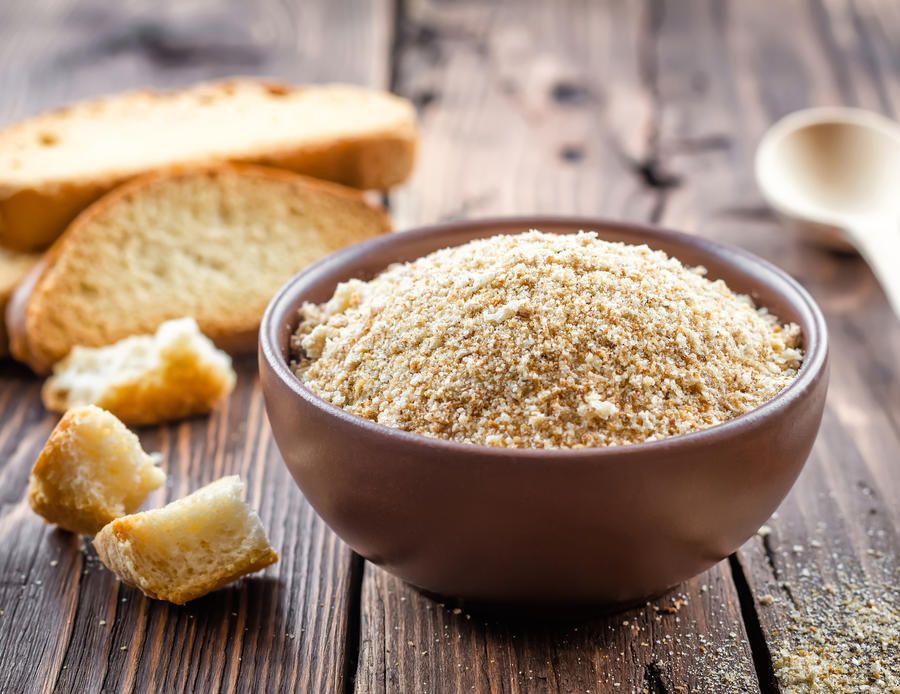 These two serve the same function as cornmeal in the recipe. But they lack one important aspect of cornmeal, and that is the texture.
If you enjoy cornmeal recipes because of the texture, you will find these alternatives unworthy. The flavor doesn't matter, few people use cornmeal for flavor anyway. But look on the positive side, ground oats contain less sugar than cornmeal. You should try it if you want to cut down on calories.
10. Corn Muffin Mix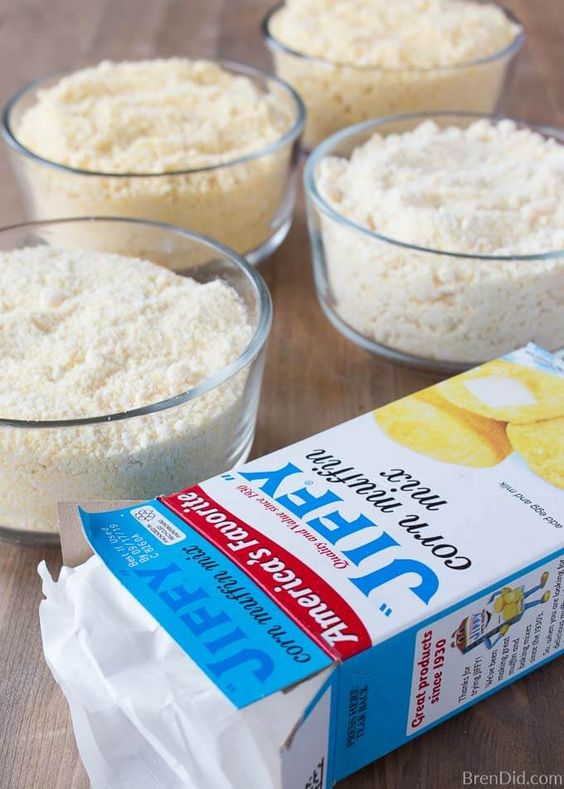 If you need a cornmeal baking substitute, here it is. Corn muffin mix contains everything you need for your baking. The mix contains baking powder, salt, flour, sugar, and other additives.
Use only for baking bread, not for other cornmeal recipes.