Want some unique and cool ways to decorate your home this Christmas? Well, here's the answer! These ideas for using Christmas lights will definitely help you with decorating your home for the upcoming holidays. You don't have to spend lots of money on buying different decorative things, when you can decorate on your own, with things which you can make yourself.
Truly an amazing and very creative way to use Christmas lights. You'll certainly have fun doing them, you just need to indulge in your creativity and imagination and anything will be possible. Also, everyone will love how you decorated it because it will be different and unusual. Hopefully, this post will give you an idea to make something extra special for this season. Enjoy!
Lighted Christmas Presents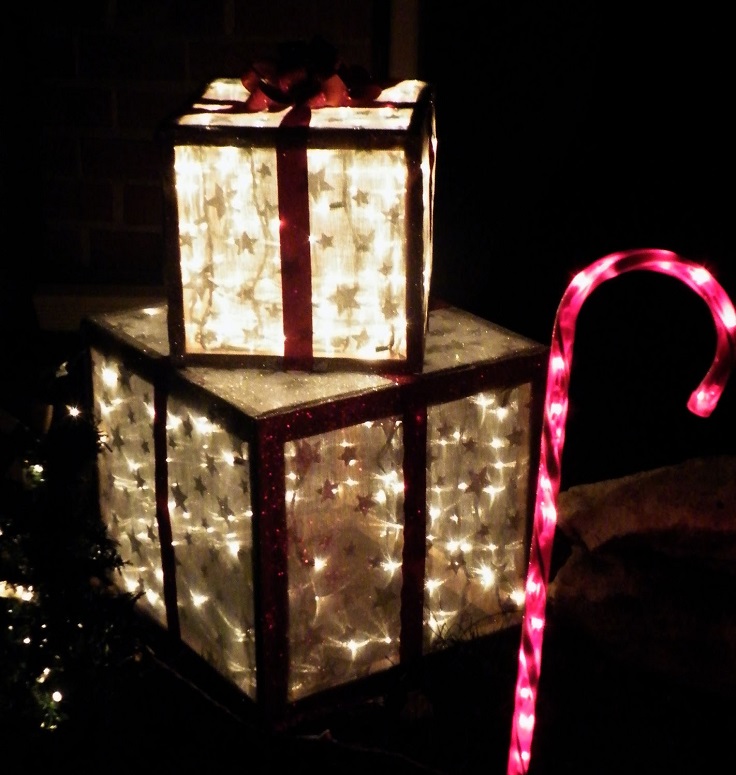 via diy-vintage-chic.blogspot.com
Definitely an amazing and cute decor with Christmas lights. It looks wonderful and will light up the room beautifully. If you want something different and want to decorate your home uniquely, this is the right project to do!
Charming Glass Bottles Full of Light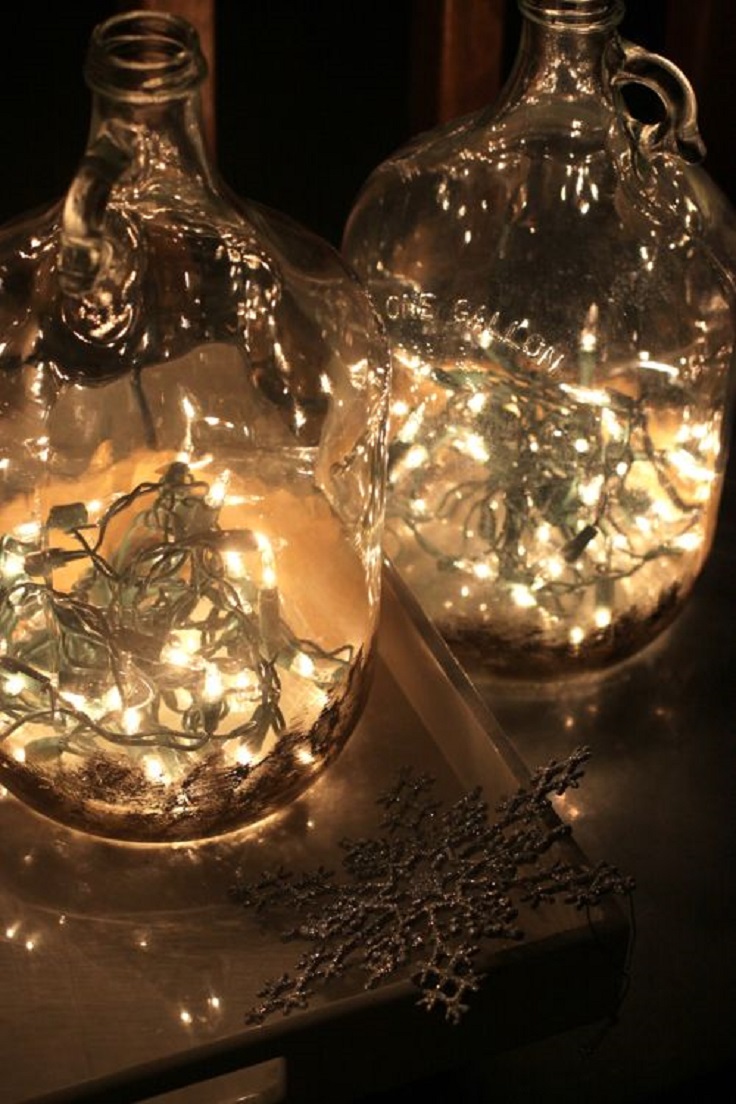 via designmom.com
This is very easy to make and very practical. You just put Christmas lights in bottles and use them as a decoration in your home. You can also decorate the bottles from the outside and add some glitter so that they look more conspicuous.
Lantern with Christmas Lights
via ohohblog.com
A very creative way to use Christmas lights. This will look so beautiful anywhere and you will make a mistake if you don't try this out. You can paint the paper in any color (that matches the room interior) or just leave it blank. It looks awesome!
Photo Display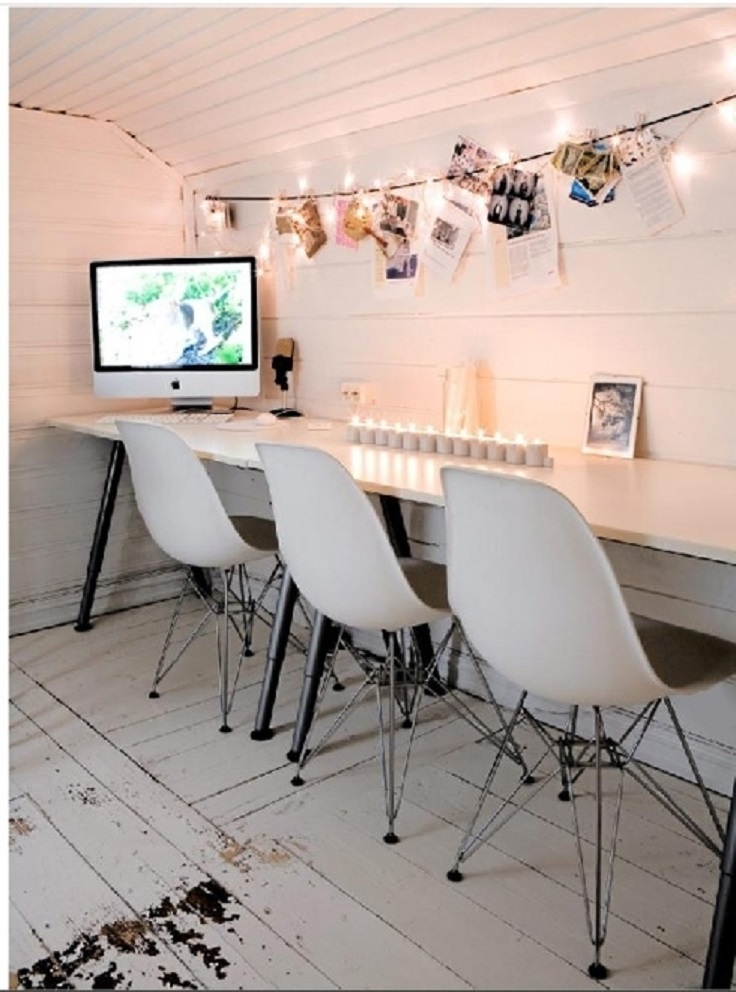 This looks very pretty on a blank wall. It will enlighten it with a touch of holiday spirit and will give you a sense of love and joy. Hang your favorite photos with a string of Christmas lights and it will make a perfect decoration!
Glittering Lightscape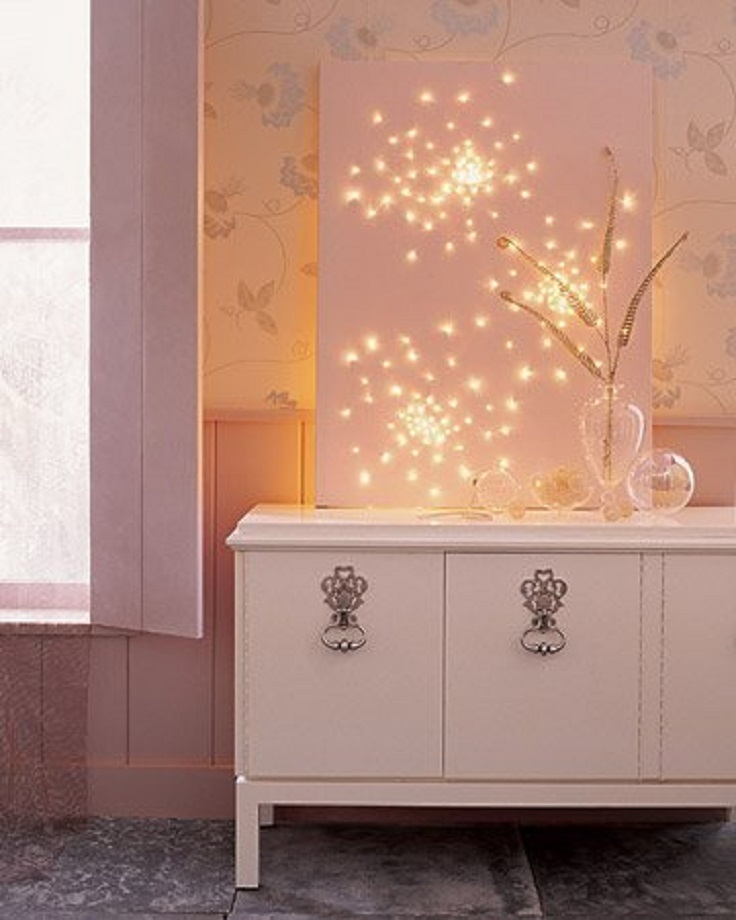 It doesn't need to be for Christmas, this will look perfect for any occasion or just for the nights. It will softly light up the room and give it a kind of romantic, harmonic touch. Simply beautiful!
Dixie Cup Garland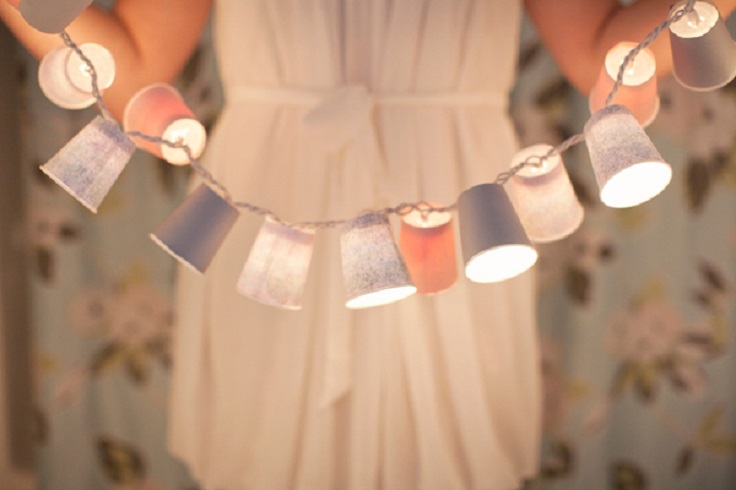 via heygorg.com
This is an interesting way to use Christmas lights. A very creative project which will help you with the home decorating process. Also, it can be used to decorate your yard for a party or something like that. Anyways, it's very practical and looks amazing!
Flameless Fire Pit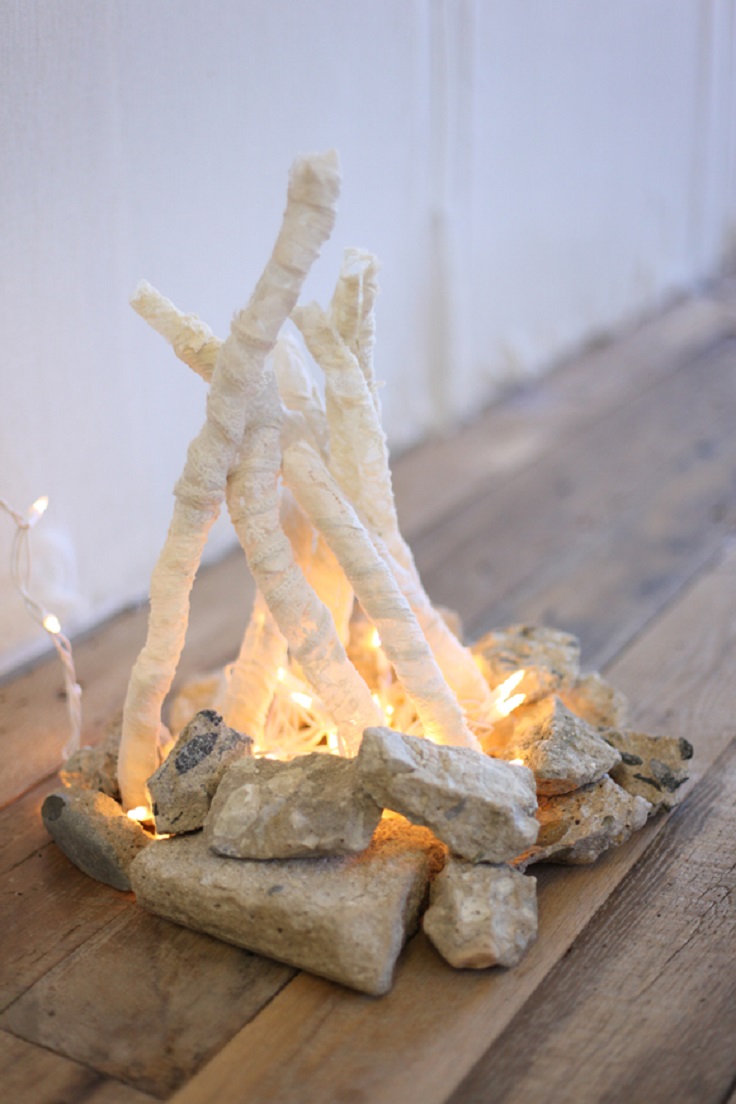 This is a very simple and easy project. It looks unique and awesome with the rocks which give a natural appearance. You can use it as a decoration at any time, but it will look awesome especially for Christmas. Wonderful!
Firefly Lamp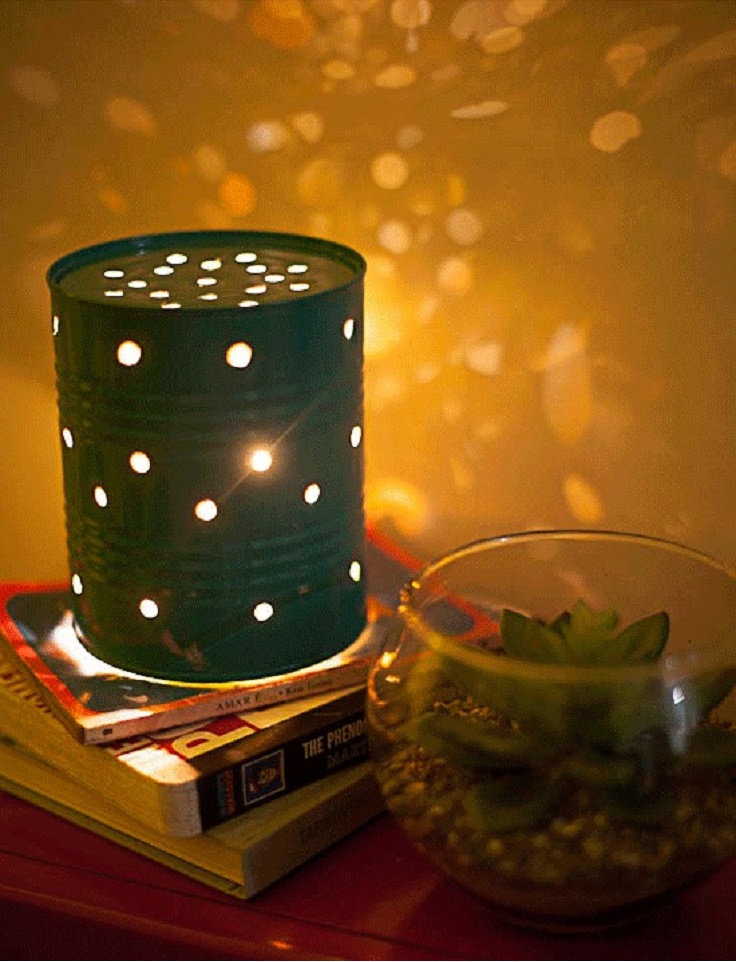 via craftbyphoto.com
This is a very practical project which you can do by yourself without spending any money. It will be perfect as a bedroom lamp or as a decoration. This looks so cool and it's really easy to make!
Cupcake Flower Lights
via ohhappyday.com
This will make a super cute decoration for your home (especially in your kid's room). It doesn't have to be just for the holidays but also for any time of the year. The cupcake flower lights look amazing and it's an interesting way to use Christmas lights.
Christmas Light Up Marquee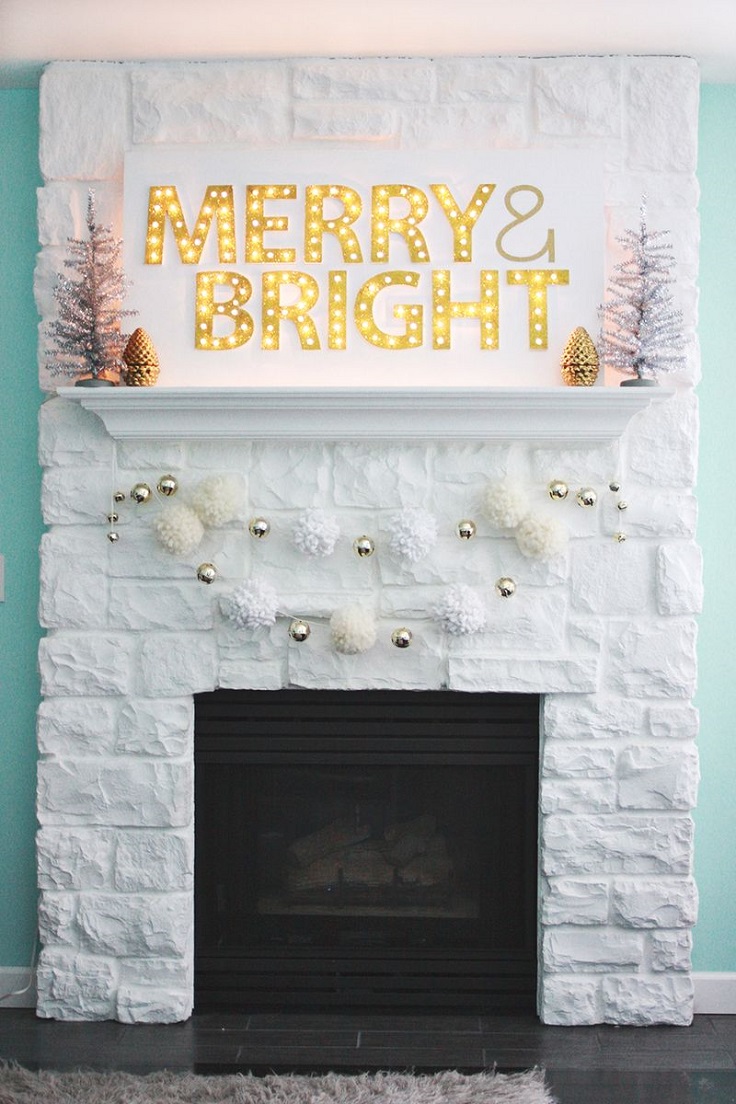 Cheerful and lovely decoration for your home! It will bring a kind of magic and a lot of joy too! This will make a perfect decoration for Christmas and it's really easy to make. You should definitely try it!