The clay has healing and detoxifying properties, so it's no wonder why it has been used for thousands of years as part of beauty regimes. It helps our skin to stay clean by pulling dirt and oil towards it and then binding them through electrical charges. Clay also helps in shrinking pores, toning the skin, and soothes burned skin areas – to name just a few.
There are few types of clay to use, so it's up to you to choose between kaolin, French green, bentonite, and Rhassoul Moroccan. Before you use clay in your masks, inform yourself more about what type it is so that you can know which one to use according to your skin type. Read along to find ten DIY clay masks that will help you achieve flawless skin!
1. Rose Clay Face Mask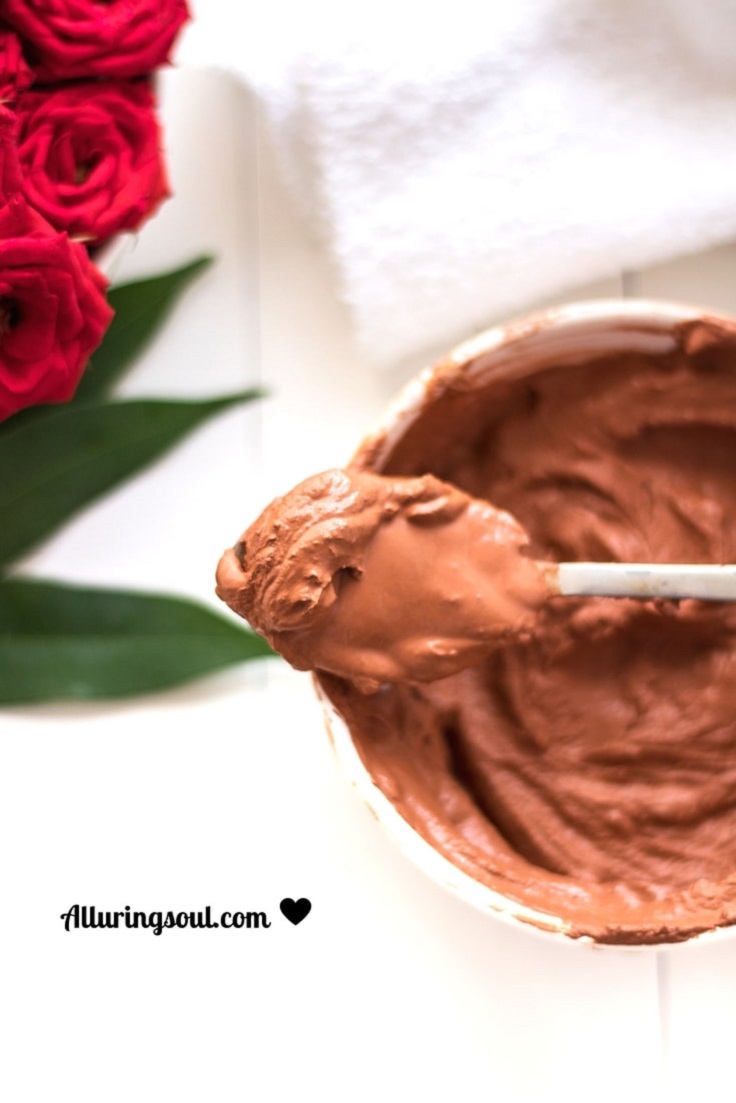 via alluringsoul.com
The rose clay is a mild kaolin clay and has many benefits when it comes to our skin. It exfoliates dead skin cells, unclogs blocked pores, removes dark spots and blemishes – to name a few just few of the benefits. To prepare your own rose clay face mask, mix 1 tbs of it with 1/2 tbs of both rose water and aloe vera gel. All three ingredients will nourish the skin and help it look fresh!
2. Moroccan Red Clay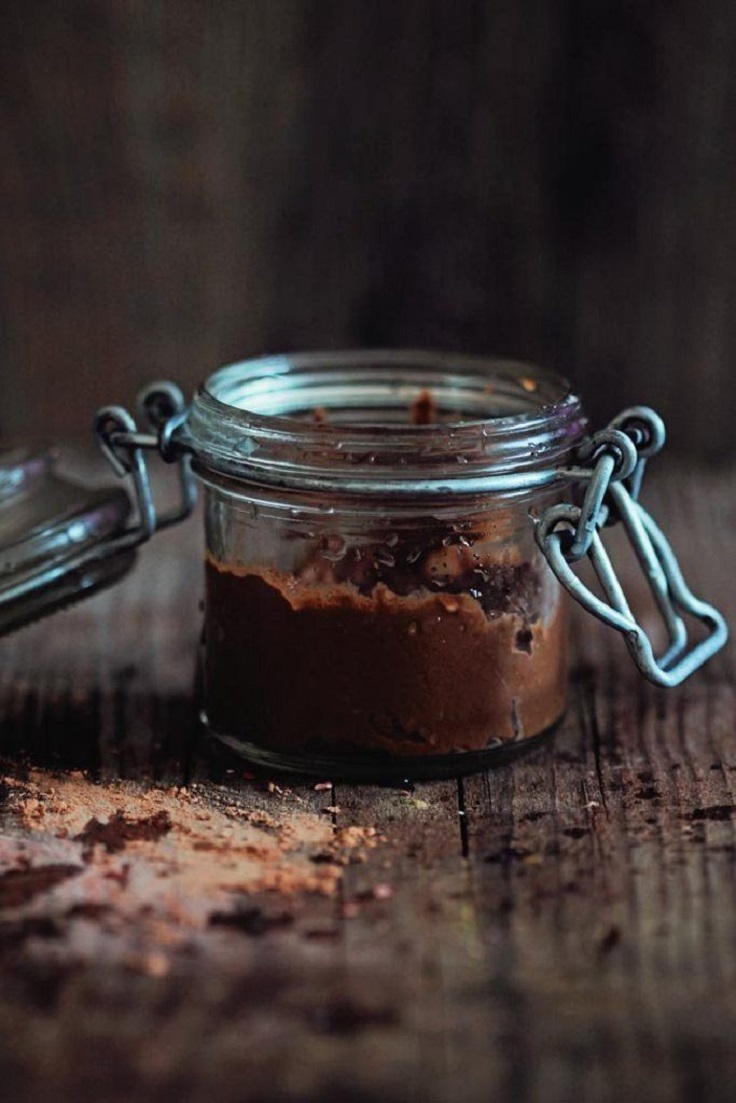 via helloglow.co
The Moroccan Red clay is ideal for people who have oily and/or acne-prone skin. To prepare your own face mask, you need 2 tablespoons of Moroccan red clay, 3 tablespoons of rose water, and 1 teaspoon of mashed avocado. The rose water will help you maintain your skin's pH balance, and thanks to the antioxidant properties, it also helps in regenerating the skin and fighting acne.
3. Hibiscus Powder, Lavender, & Clay Face Mask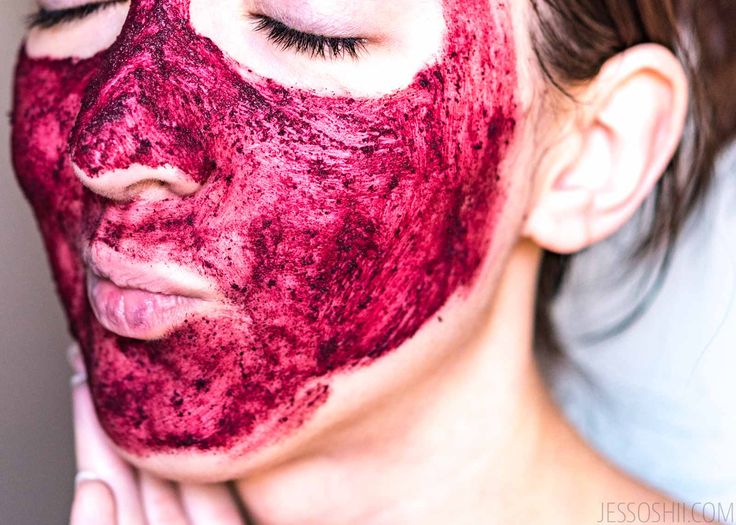 via jessoshii.com
Clay masks don't need to have muddy look! This clay mask looks so adorable that we wish we could be able to apply it right away. It's fuchsia-colored because of the hibiscus powder, one of the four ingredients present in the mask. You will also need lavender powder, french green clay, and yogurt (use water or honey).
4. Acne-Fighting Honey Mask
via livesimply.me
Many people are dealing with acne, and using clay masks might help, especially if you use honey with it. Honey is known for its antibacterial and antioxidant properties, thanks to which not only will it help fight acne, but it will also make your skin smooth and soft. To make your own mask, use 1 tablespoon of each ingredient – raw honey, bentonite clay, and water.
5. Lavender Clay Face Mask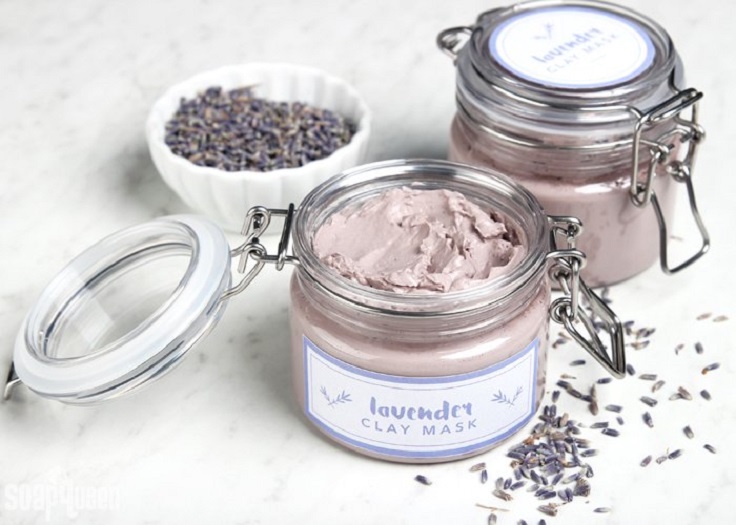 via soapqueen.com
This lavender clay mask is one of the most beautiful DIY masks you can come up with, but note that this one isn't really budget-friendly, unlike the rest on this list. There are more ingredients that you need. However, it all depends on you and your needs – you might want to exclude some oils! The soothing effect that the lavender has will make your face amazing, but it will also relax you with its amazing scent.
6. Green Clay Turmeric Face Mask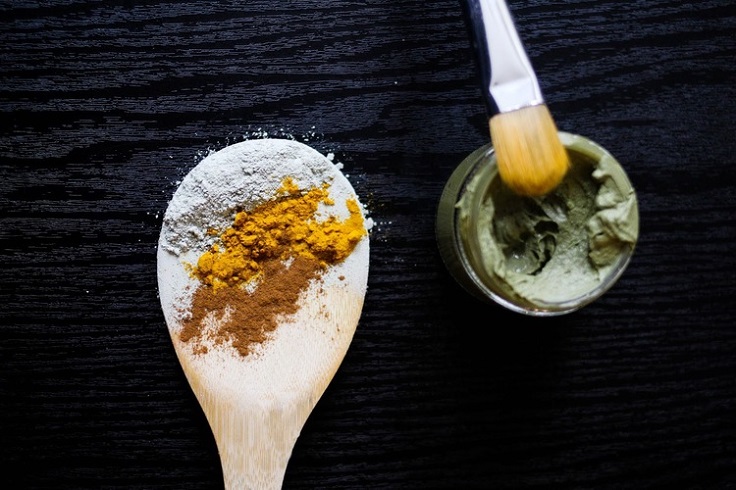 via anothersunday.me
If you thought that turmeric should only be used in the kitchen, think twice – this spice contains antiseptic and anti-inflammatory properties that will make our face feel so nice and look good! Another used ingredient is cinnamon that helps in reducing acne and toning the skin. You need a splash of rose water, 6 tbs water, 1/2 teaspoon turmeric, 1/2 teaspoon of cinnamon, and 4 tbsp of clay.
7. Moisturizing Clay Mask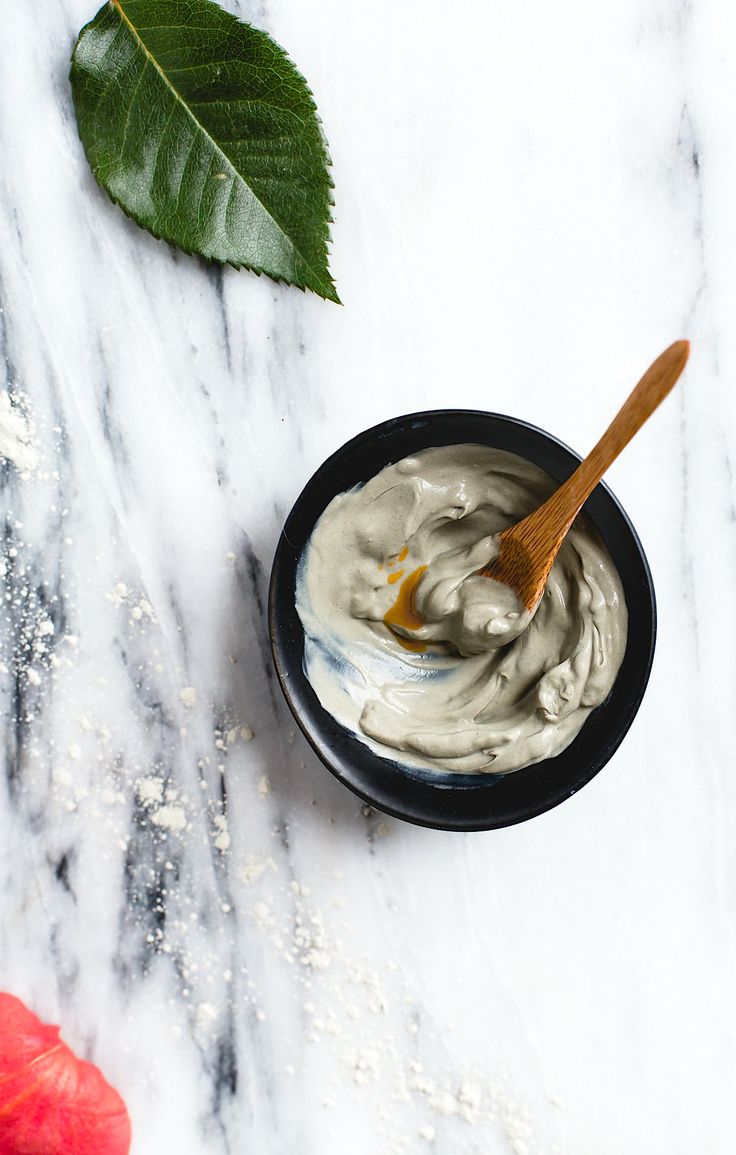 Looking for a mask that will moisturize your skin? Then, you just found it! This clay mask contains rosehip oil, known for its anti-aging properties, and helps treat certain skin conditions, such as eczema and acne scars. To make your own, you need 1 1/2 tablespoons European clay powder, 1 1/2 tablespoons cool, filtered water, 5 drops rosehip oil, and 2-3 drops of essential oil, such as grapefruit or lemongrass.
8. Clay Mask with Infused Oil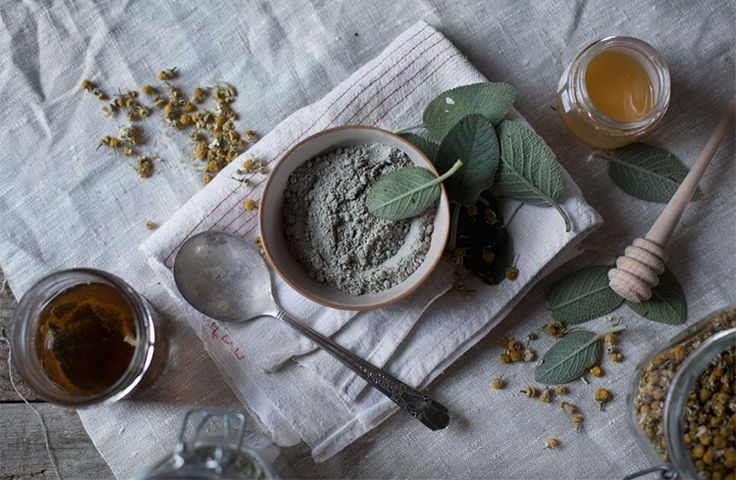 via hortuscuisine.com
This mask is a wonderful mix of clay, infused, and essential oils! It really comes down to what you like and experiments with the ingredients, but make sure you are well-informed of what you put on. For this mask, you need 1 tbsp powdered clay, 1 tsp chamomile, lemon & vanilla infused oil, 1 tsp honey, herbal infusion of choice, and 5 drops of essential oil of choice.
9. Detoxifying Clay Mask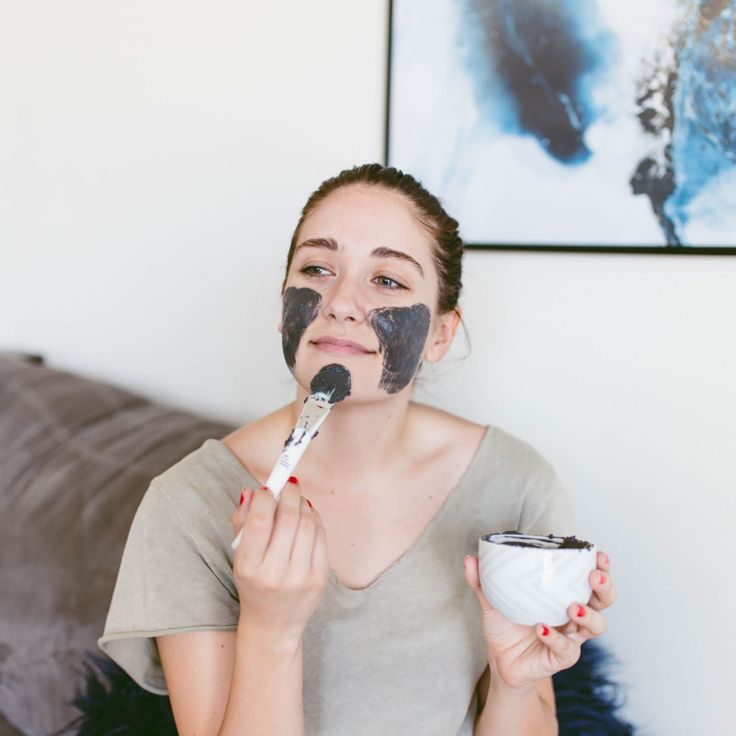 via danibarbe.com
In this mask, you have charcoal – it might sound weird to use it, but it actually has its benefits. The charcoal keeps our pores clean by getting out the dirt and the oil, so it will leave your face clean afterward. Make your own mask with these ingredients – 1 tbsp bentonite clay, 1.5 tbsp rose water, 1 capsule of activated charcoal, and 4 drops of rosehip seed oil.
10. Charcoal Clay Mask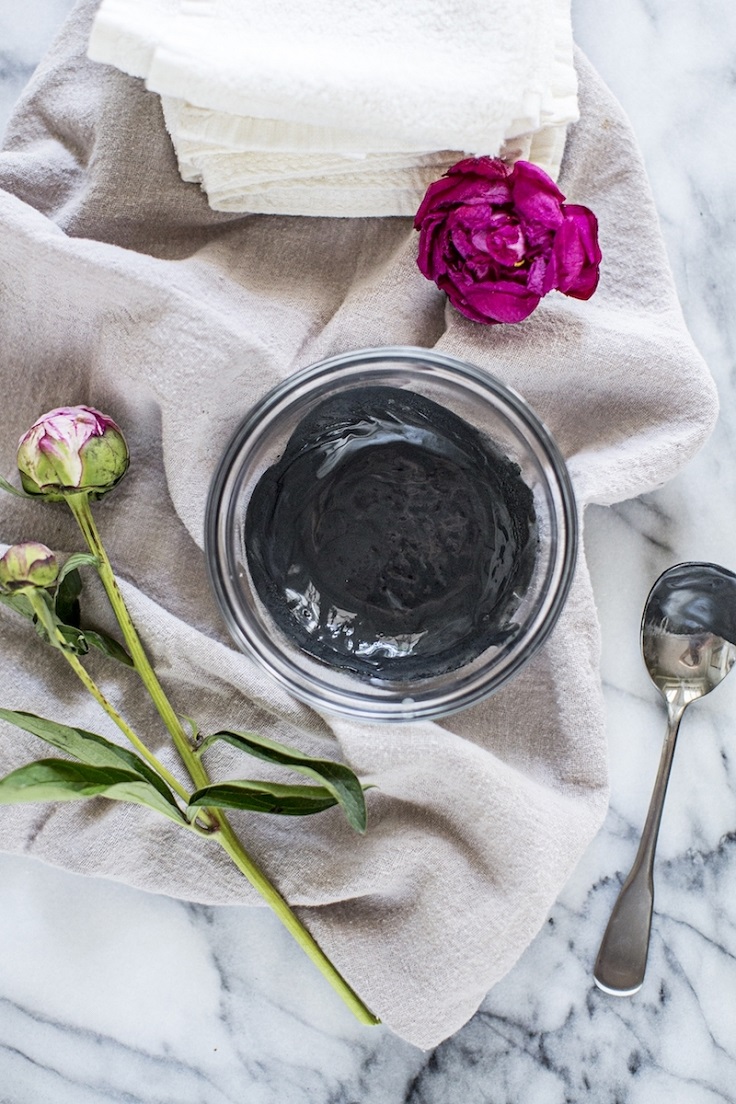 via rootandrevel.com
If you're a fan of charcoal masks, here's another one that you can try. To prepare this one at home, you need 1 teaspoon bentonite clay, 1 capsule activated charcoal (powder removed), 1 teaspoon organic raw apple cider vinegar, and 3 drops of tea tree oil. It takes just a few minutes to have it all ready, and the results will be amazing – it will detoxify and purify your skin!