Do you like having a weekend breakfast or doing some work on your laptop without getting up from bed? Or maybe your child wants to do some drawing while you're taking that long trip to visit your relatives. For all these situations you need a hard surface to work on.
That is where the lap desk comes in pretty handy. A lap desk, bed tray, or whatever you like to call them, can truly help in making your downtime even more stress-free. Maybe you haven't bought one until now because you think that they are too pricey.
Travel Lap Tray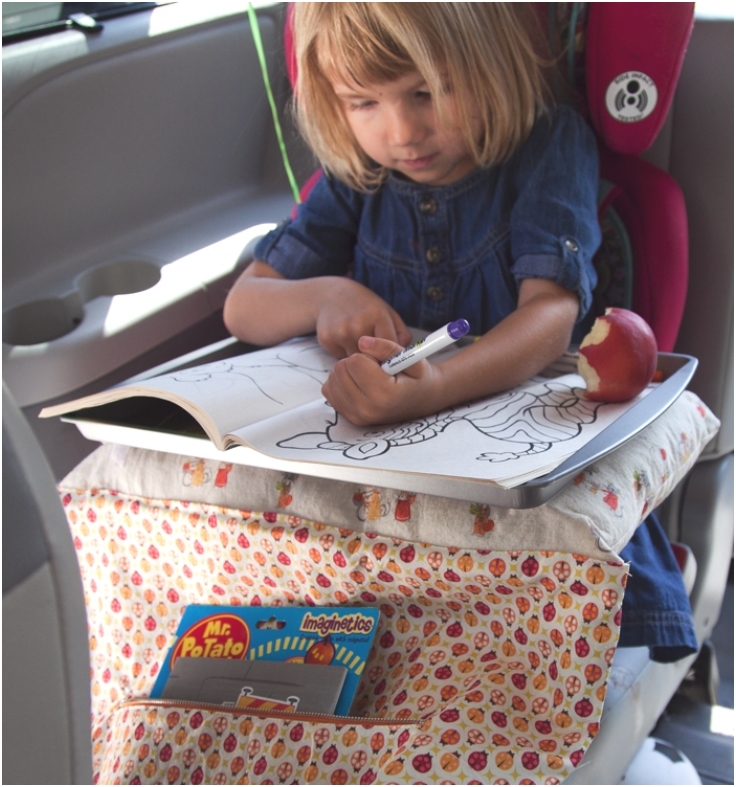 via prudentbaby.com
Parents, if you don't want to hear that annoying "Are we there yet" on long trips, you must make this fun, portable and foldable lap tray. With it, your child will be sufficiently entertained during the whole trip without making a mess of the car.
Padded Pillow Lap Desk
via brassyapple.com
Many people use pillows as an improvised lap desk for working on the laptop. They know that although it is an improvement it still isn't stable enough. So to get that stability, try this lovely pillow lap desk tutorial.
Foam Board No-Sew Lap Desk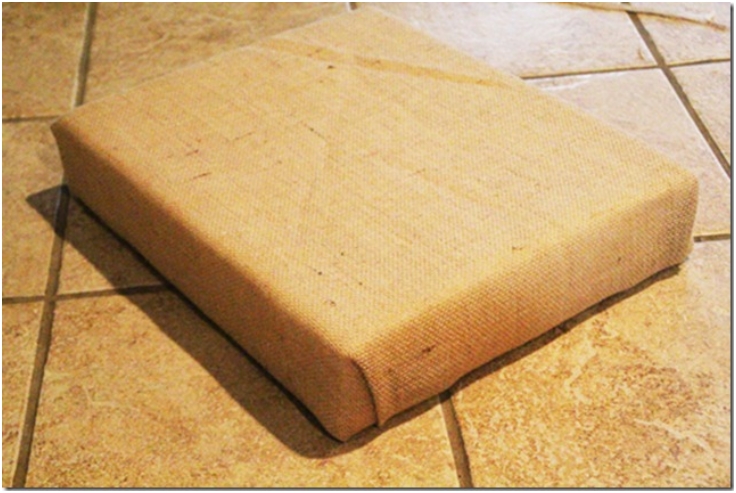 This is probably the simplest and easiest lap desk that you can make. All you need is a foam board, some fabric, and glue. No sewing, hammering, or welding. Just a simple foam block that will keep the items in your lap nice and steady.
Lap Desk With Storage Compartment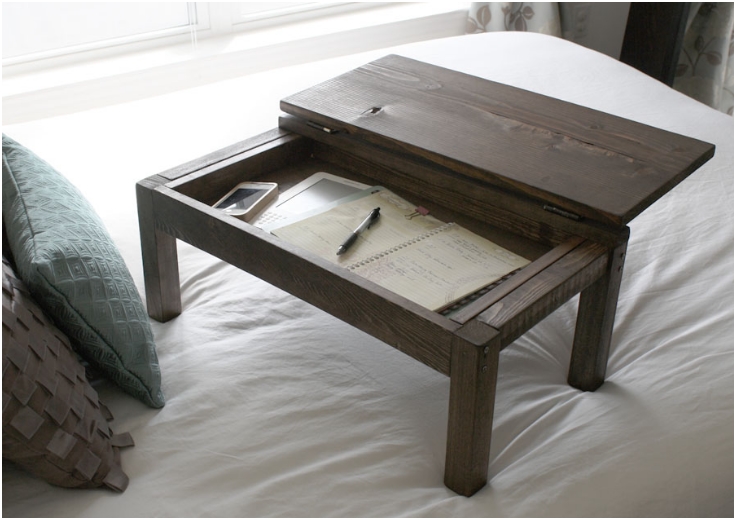 via jenwoodhouse.com
This classical looking lap desk has a secret… Compartment. It kind-of resembles those old-fashioned school desks. If you're looking for a lap desk with extra storage space, you will love making this project.
Two-In-One Side Table And Lap Desk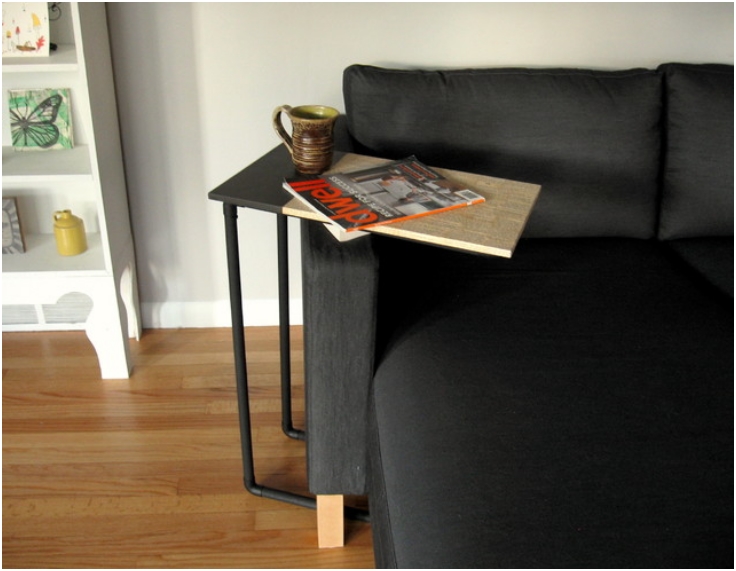 via houzz.com 
Those of you who live in small apartments know that every inch of free space mattes. So, having multi-purpose furniture is a very useful and welcomed thing to have. This side table is designed in such a way that with one pull, becomes a perfect bed tray. For a similar model, take a look at these instructions.
A Better Laptop Stand For Bed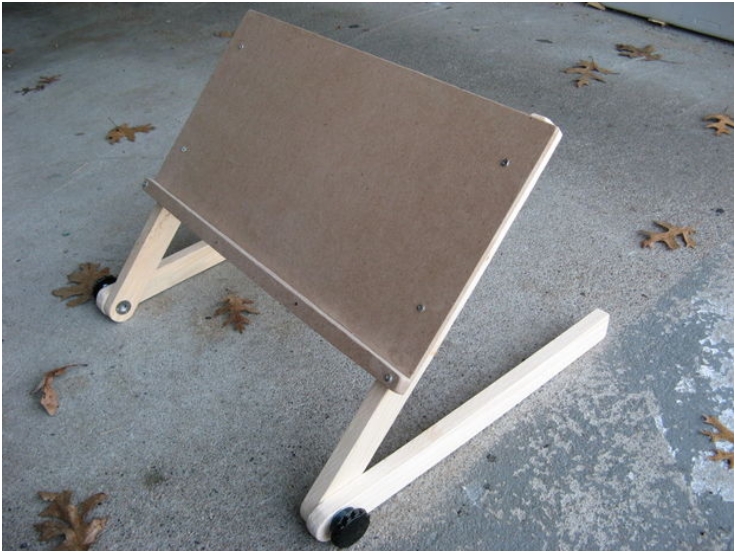 This stand is perfect for finishing those last-minute dead-lines on your laptop while stretching out your legs in bed. The beauty of this laptop stand is that it can be folded and stored almost anywhere and it is a lot more affordable to make than to buy.
The Lappyvator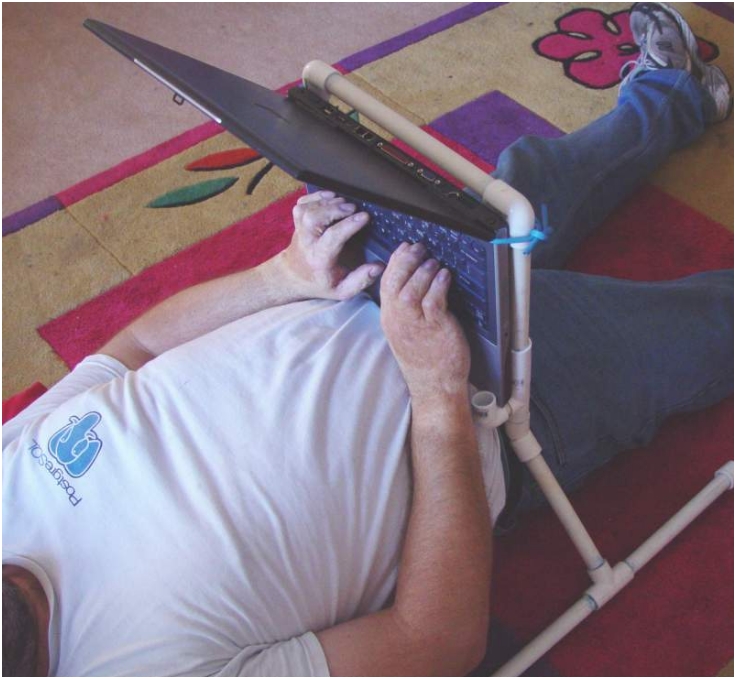 via lappyvator.cyberknights.com.au
If you are a terrible woodworker, then you will love this projects that only requires assembling plumbing PVC pipe parts. This laptop stand is light, small, easy to make, and allows you to work on the computer while completely lying down in bed.
3-in-1 Upholstered Tray Bench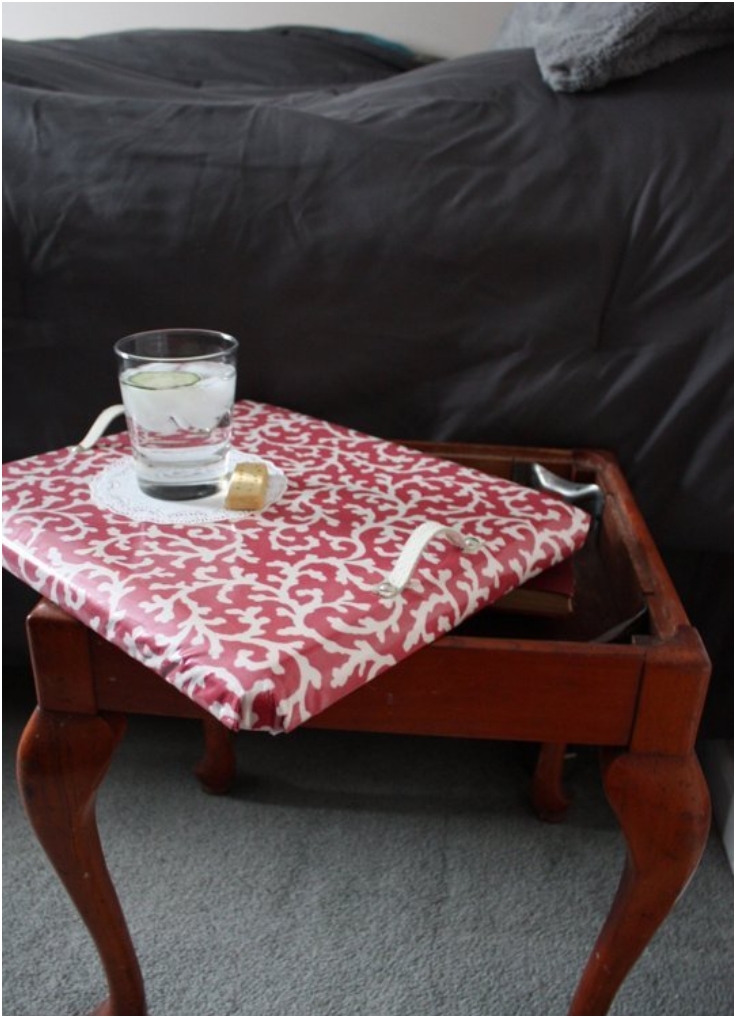 Everyone loves furniture that can serve more than one function. This repurposed sewing bench makes a daring side table with sufficient storage space, which top is removed to serve as a serving tray or a nice lap desk.
Foldable Laptop Stand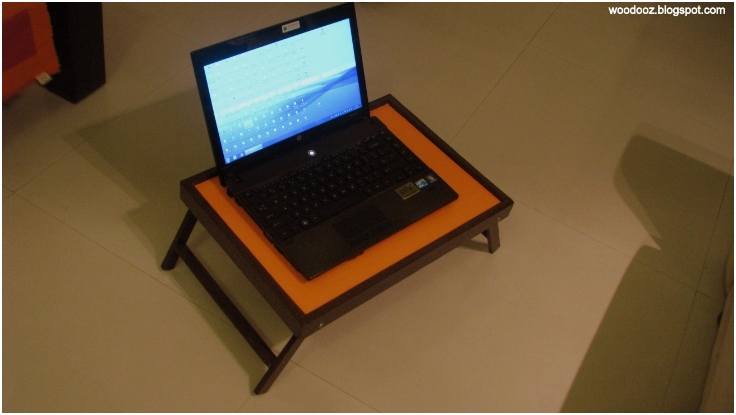 via woodooz.com
This bed tray might look outdated, but it has one thing that will convince you to make it. With legs that can fold, it can easily be changed from a serving tray to a lap desk and it can be easily stored away as well.
Laptop Desk
Whit its simplicity and elegant look, this short-legged laptop desk will make a great instant working station for you or for your child who prefers sitting on the floor rather than on a desk.