Australians have for a long time been familiar with the health benefits of the tea tree oil, using it since ancient times. The volatile hydrocarbons present in the oil are known to be aromatic and able to pass through the air, through the skin pores, and the mucous membranes. That's why tea tree oil is widely used to destroy germs, combat diseases, and soothe skin conditions aromatically and topically.
Although its healing properties have become world-renowned in only the past few decades, the tea tree oil has quickly became known as "a medicine cabinet in a bottle", since it's truly indispensable when it comes to treating numerous skin diseases and conditions.
Tea tree oil has many other uses as well, because of its anti-fungal, disinfectant, and antiviral properties, but today it is probably best known as an excellent acne treatment. If you wish to make your own beauty products from this incredible essential oil, then take a look at these top 10 DIY projects and start making your new favorite tea tree product.
DIY Tea Tree Lip Balm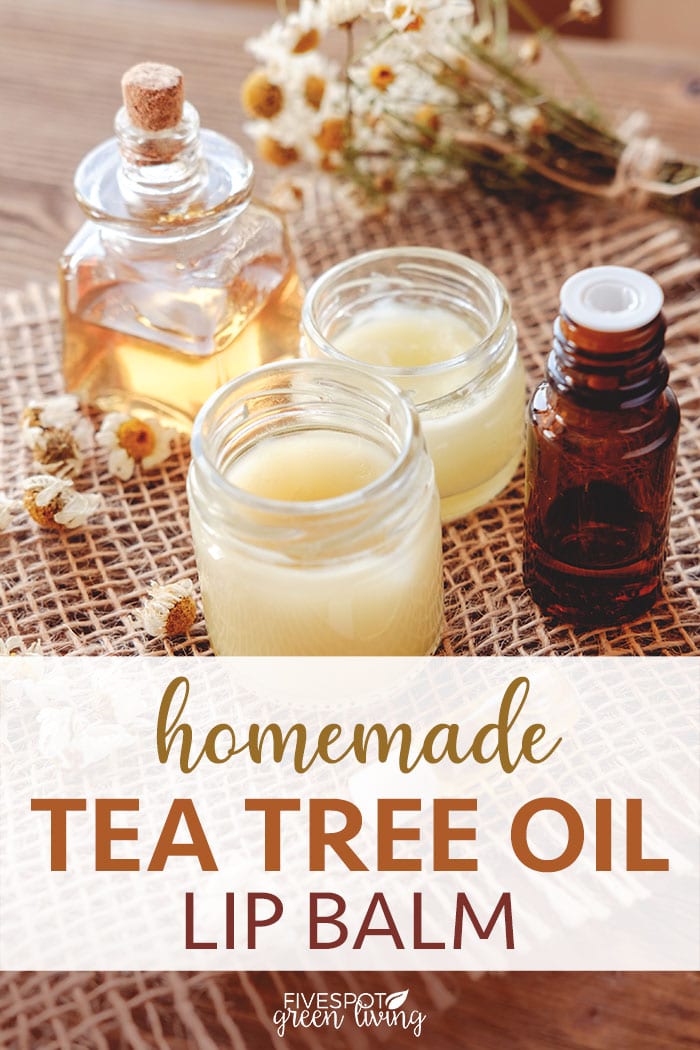 Recipe: fivespotgreenliving.com
Your lips are extremely dry during mid-winter. But they won't be as dry as they normally are every day, thanks to this Homemade Lip Balm Recipe for Dry Skin. This recipe is so smart because any container you have to store it in can literally be used! Oil from the tea tree is so soothing and can cure chapped lips. Add peppermint or lavender with tea tree oil to make it smellier if you don't love the tea tree smell.
Orange And Tea Tree Soap
Summer is a season for fruit, flowers, and other new flavors! That's why, this time, we'll make orange and tea soap. It includes olive oil, coconut oil, walnut oil, sunflower oil, water, lye, essential orange oil, and tea tree essential oil. It's normal cold-process soap making, focused on mixing everything, pouring into molds, and waiting until it's ready. The recipe is simple. Enjoy your new soap for the summer with a wonderful fruit scent!
Rejuvenating Foot Soak
You surely need a foot soak if you're on your feet a lot at work and at home to help you relax. That's where this easy soaking of the foot comes in. Even after soaking, the tea tree oil leaves you with a tingly feeling! Soak your feet for 10-20 minutes in a combination of salt, baking soda, tea tree essential oil, and 1.5 gallons of hot water, then rinse and dry. What a perfect way to treat yourself with a reasonably cheap bath.
Lavender & Tea Tree Blemish Remover
Will you have your own blemish remover? Oh yes, we're talking now! The reality is that your skin will benefit if you embrace real food, ditch toxic chemicals, and embrace a more natural approach to health. This little recipe is wonderful. Definitely better than any stuff you can buy that is chemical-based. To help good, radiant skin, these two oils are ideal.
DIY Healthy Hair Oil
Do you treat your dry hair with various oils? If not, maybe you ought to start. Almond, olive, and argan oil helps to keep your hair soft and protect it from damage. Tea tree oil keeps gross bugs like lice away, plus it smells great. Give your hair a wonderful smell with peppermint, lavender, and wild chamomile. Mix it and use it to keep your hair soft and beautiful as much as you want!
Homemade Tea Tree Oil Facial Cleanser
Ever thought acne was caused by oil? Wrong. It wasn't. Acne is caused by bacteria, dirt, and fungi. Stress even, but not oil. For safe and clear skin, oil is important. Harsh chemicals strip your skin's vital nutrients, causing your glands to develop an excessive amount of sebum. The oil washing method nourishes and cures your skin, unlike commercial cleansers.
Tea Tree and Mint Homemade Foot Scrub
This refreshing homemade foot scrub is much needed, especially at the end of summer. During the summer, you're wearing flip-flops or going barefoot, and your feet turn into a hot little mess. If you're not much of a pedicure/manicure type, treat yourself with this simple tea tree and peppermint foot scrub to get your feet all soft and clean.
Tea Tree Oil Face Cream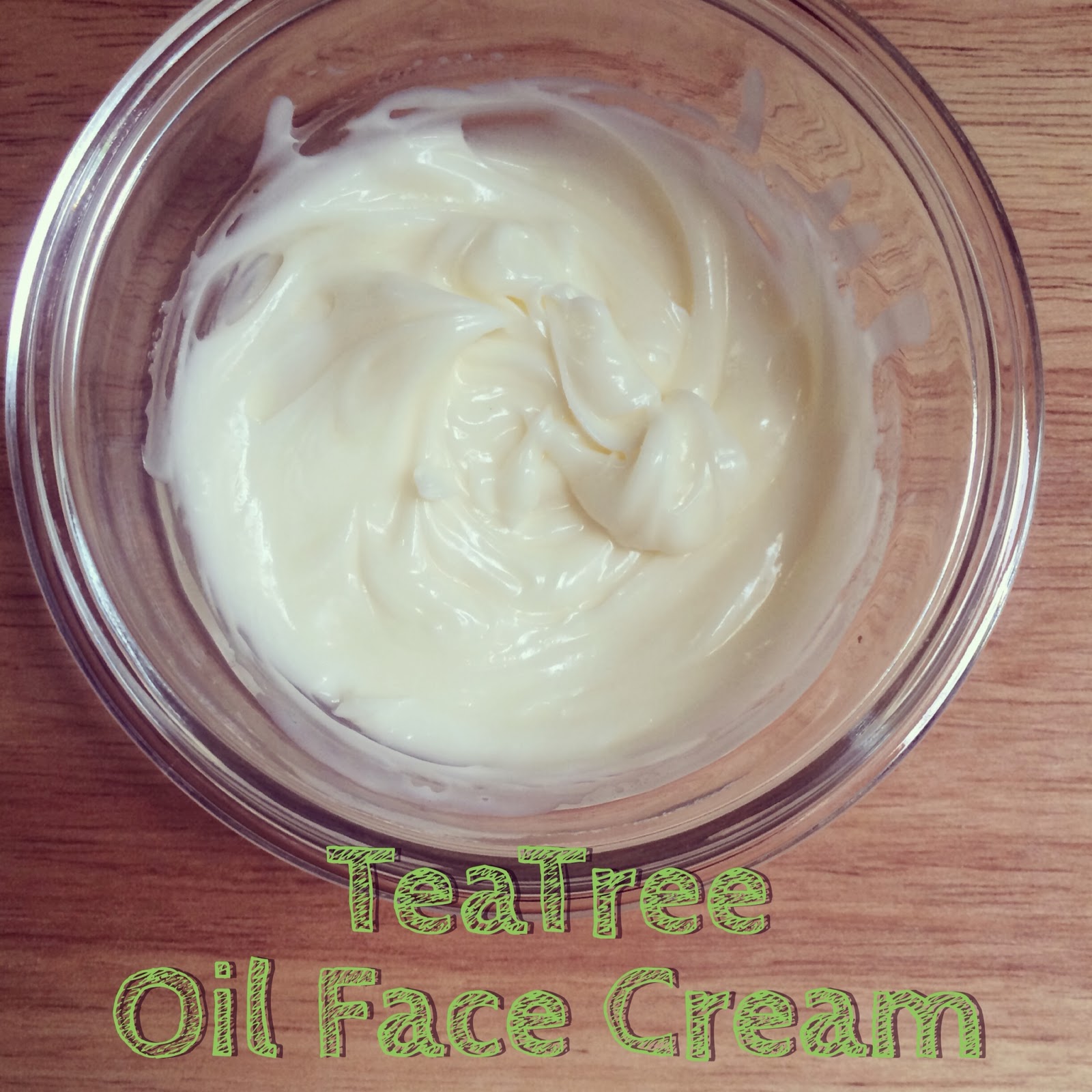 Recipe: freshpickedbeauty.com
If you're battling acne, blackheads, or blemishes, thanks to one of the most powerful tea tree face moisturizers ever, you will get cleaner, healthier skin. And you're going to make it yourself, this one. Tea tree oil is an effective anti-inflammatory agent that helps to decrease inflammation and redness. It is a natural anti-fungal and antimicrobial agent that keeps the skin clean and treats acne effectively.
Tea Tree Salt Scrub
If you're looking for a great gift, but have nothing on your mind, here is a perfect idea. This popular salt scrub recipe will give you the greatest gift for your girls for any occasion. It is easy to make and really cheap too. Choose a lovely glass jar container, press the salt scrub inside and decorate the jar with a clear label and few rhinestones. Your gift is ready.
Tea Tree Soap Recipe
This recipe blends olives, coconut, almonds, and avocado with the soothing properties of the tea tree with soft, nurturing oils. The outcome is a gentle bar for washing and conditioning that helps manage excess sebum and soothes acne and rashes. Oil from the tea tree has a very nice, medicinal, camphoraceous scent. Some folks love it, some hate it. Build a blend with other essential oils if you don't like it.
Now that you have seen our recipes, get inspired to try them, or create your own. However it is, don't forget to share your experience with us in the comments below.