Donuts, or doughnuts, are one of the most popular desserts in the world. They can be prepared in various shapes and with various tastes. Many bakeries, market stores, food stalls offer donuts to their customers.
Although bought donuts can be really tasty, the best way to experience the real taste of the donuts is to prepare them by yourself and eat them fresh.
Easy & Light Donuts Recipe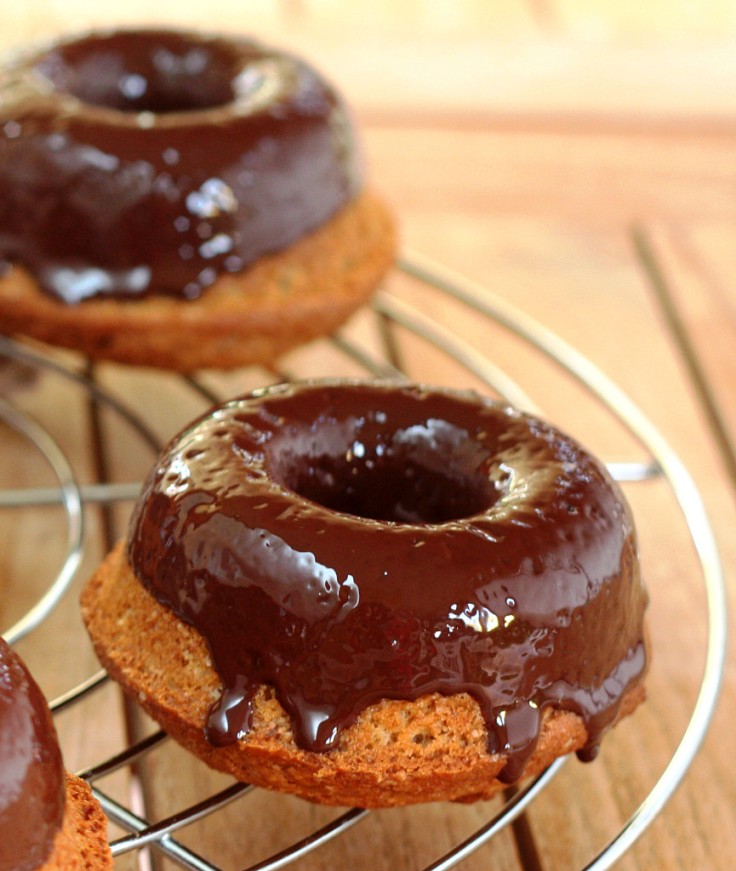 Recipe via italianchips.com
Kick-starting this with the beloved donut filled with delicious ricotta. We'd like to think it's the American way of thinking outside the box when talking about Cannolis. Both are not the same at all, but the spirit is there. This is a feel-good recipe as it uses baking as opposed to deep frying adding up calories and having to do a marathon to lose half of them once eaten. Nice recipe to try and reasonably simple to achieve without too much guilt attached to it. You can try milk chocolate or indeed white chocolate instead of the 72% dark chocolate.
Easy Mini Baked Donuts Recipe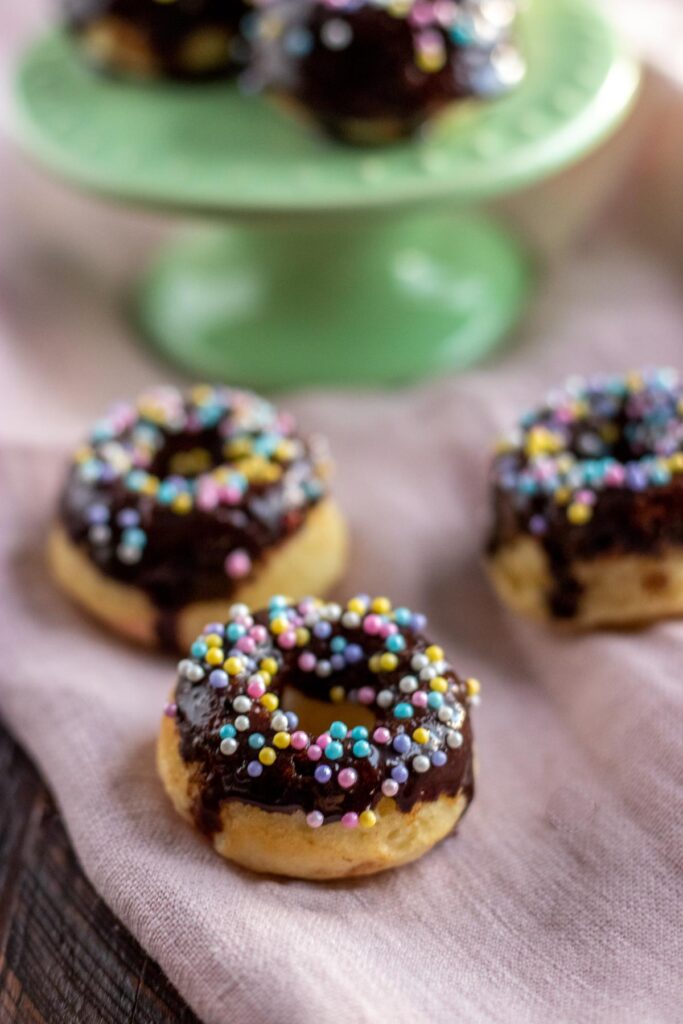 Recipe via rookno17.com
These super cute and bite-size donuts are perfect for entertaining your kid's parties or also wanting to be careful about the number of calories your child intakes. What's great with these, is that one could have two or even three little donuts. Always better than one big one because it seems you are getting more. This recipe will have you doing in or around 36 donuts, great for a medium to large size family, or a barbecue with friends and family within minimum washing up afterward!
Cream Puff Donuts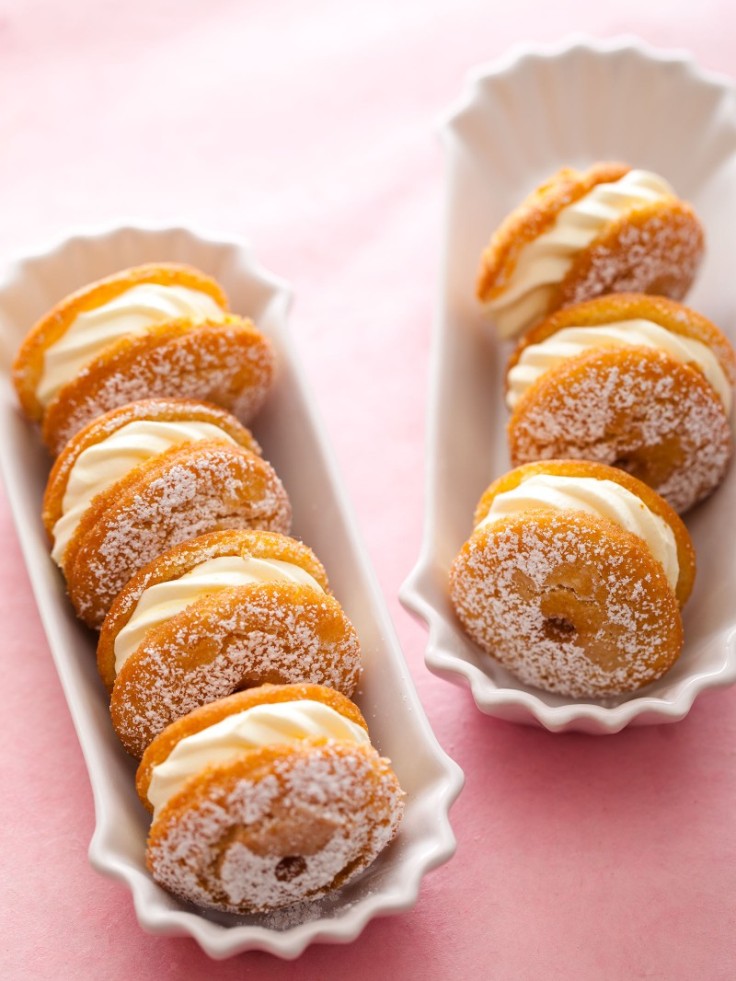 Recipe via mealplannerpro.com
These could be compared to Eclairs from the famous French pastry bakeries. Donut pastry and "choux pastry" aren't overly dissimilar, making something fun for everyone with a little story attached. Why not eat and learn? Ideally, you might want to make your own whipped cream as it isn't overly complicated, however, you can get decent homemade canister creams from your local supermarkets. Perfect for an after tea with friends and family. Make them a little British by replacing the whipped cream with clotted cream and jam. Endless possibilities.
Baked Cinnamon Sugar Donuts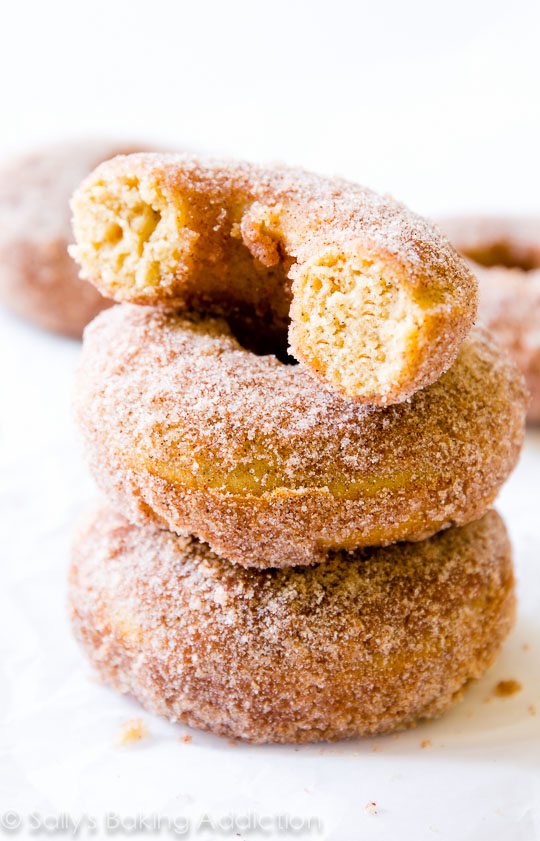 Recipe via sallysbakingaddiction.com
Lovers of cinnamon this recipe can be done in a record 45 minutes so absolutely no excuse why not give these a go. Once again these are not fried but are baked for a healthier and less guilt lifestyle, and are great reheated on the go. Brown sugar is preferred in this recipe but white, unrefined sugar will do the trick just fine also. Many alternatives to sugar are available pretty much in all supermarkets so do an experiment and have fun while doing it.
Brown Butter Baked Chocolate Doughnuts with Salted Caramel Glaze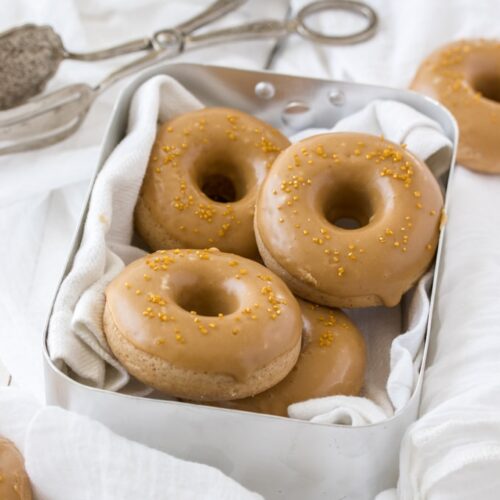 Recipe via sugarsaltmagic.com
Do you really need further explanation? This is almost impossible to better the title. But here's the thing, you have to do it! A fabulous recipe this, and one that will please mega much the entire family keeping the kids, and the parent the happiest. At least for a good half hour anyway. But it helps a little peace and quiet in the meantime. Well worth it! Add a little salt, roughly one teaspoon for the ultimate experience within the caramel glaze and icing.
Yeast Donuts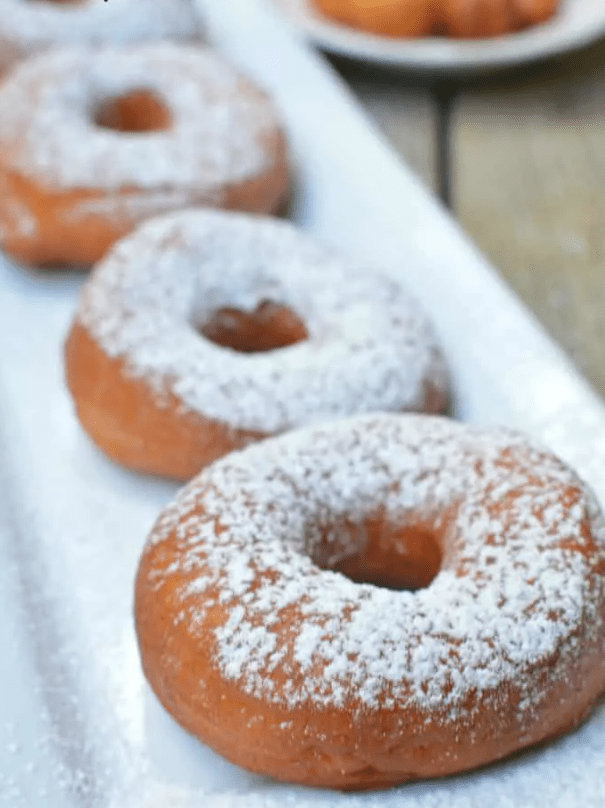 Recipe via cheflolaskitchen.com
It a rather old fashion way of making donuts, but someone had to think of these treats in the first place. So, we like a little old school it isn't always about innovation, it is also knowing about how it all started. And going back in history are these superb and surprising little treats so chewy you won't resist another one. This recipe focuses on you getting cooking with the children, as they would adore knowing they've not only made something with their own hands but that they can taste the deliciousness behind them too, feeling a large sense of pride.
Mini Jam Donuts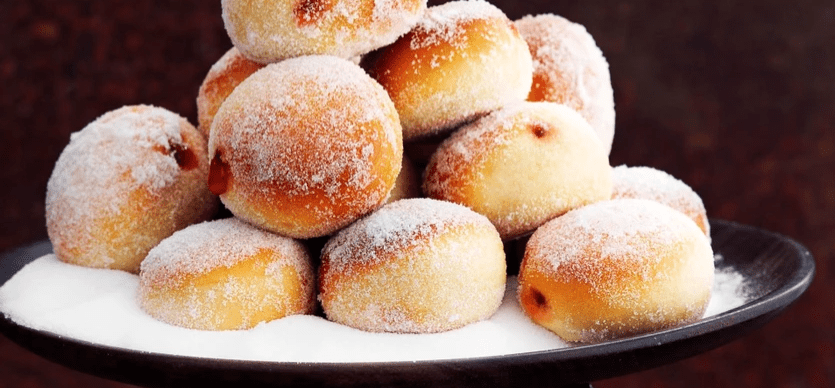 Recipe via olivemagazine.com
Jammy donuts are definitely at the height of your childhood memories. One of the most old-school things to have and the recipe is dead easy to do recreating some amazing memories from the past and having the exact same feeling of flavor coming through it. Maybe minus the jam going all over your jumper and panicking that your mum will shoot at you! If you feel brave by all means do your very own jam, however, some great examples are out there. Make them fresh on the day for better results although they would keep a couple of days correctly stored away.
Simple Homemade Cake Donuts Recipe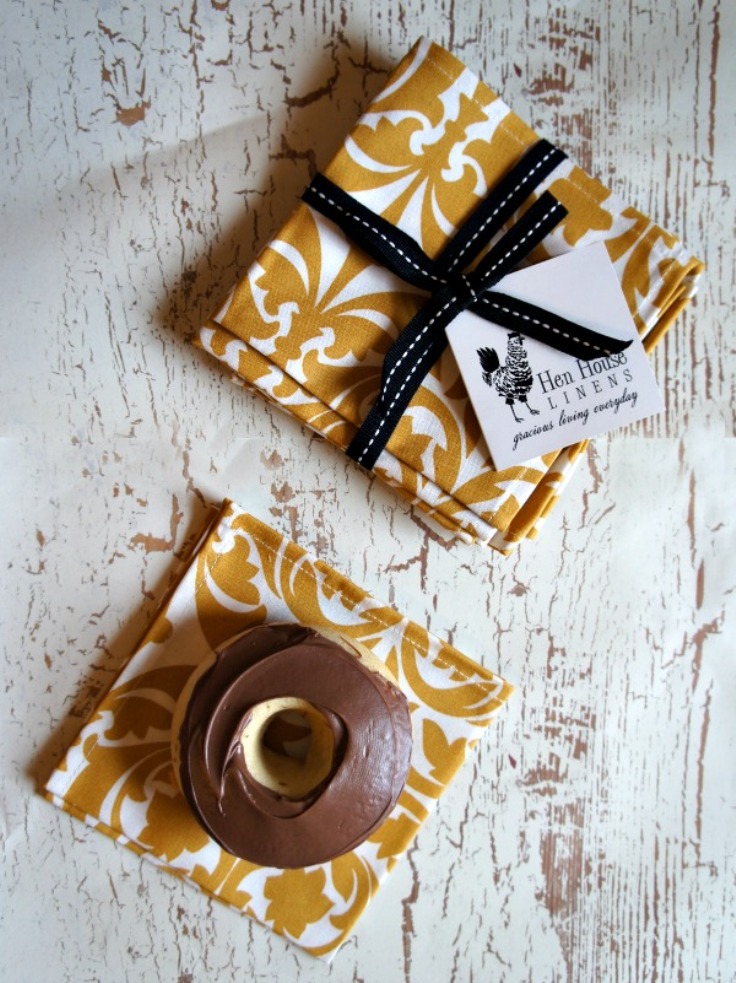 Recipe via therebelchick.com
Cake and donut in the same title and sentence? Maybe this could be worth a try! Although these aren't exactly for the health-conscious, they are still way better than the ones bought from outside where one does not fully know the amount of sugar involved, or if based oil was used. Chances are they will taste delicious, but what are you actually eating? Making them at home ensures that you are fully aware of everything that goes on and this is why cooking, in general, is fantastic because you stay in control.
Baked French Breakfast Donuts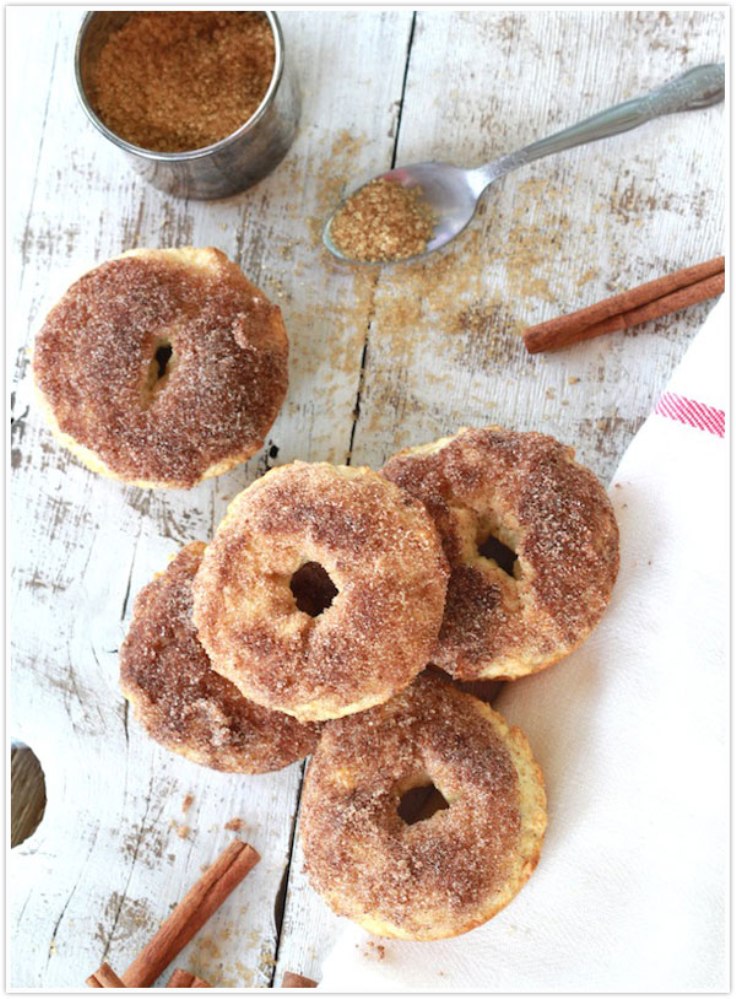 Recipe via camillestyles.com
Could this be one of the most perfect bites? We all know that breakfast is by far the most important meal of the day, one that can put you in such a positive mood that nothing can stand in the way of your determination. Ok so, this isn't your five-a-day or the healthy smoothie you have dreamt of, but on a cheat day, this will do the trick just fine! Since life is too short we deserve a break and what other ways than making these delightful morning treats on your way to work. Or why not make more and hand them over to your colleague for no apparent reason.
Healthier Chocolate Donut Recipe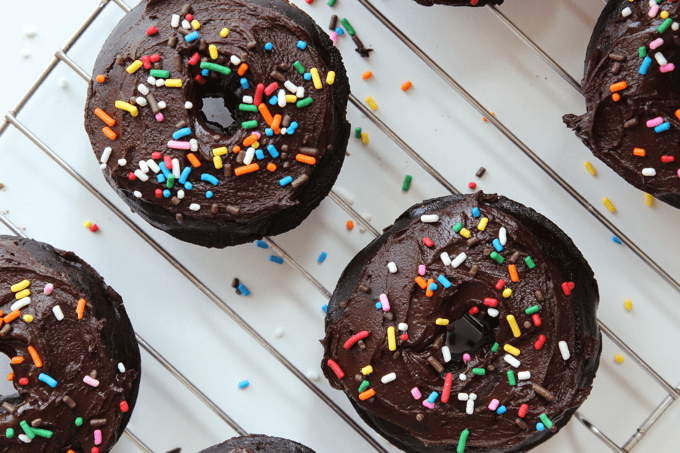 Recipe via thedietchefs.com
We like the "healthier" part of this. And it is true, it has about the same amount of calories as a bottle of water with "natural fruit flavoring". In fact, possibly less as each donut will have a crazy 125 calories only. If you have been binge eating and had far too much sugar within your daily diet, then this could be the way to go. And fear not, it is rather delightful. Now do not go comparing a fully-fledged donut with thousands of calories in each bite, but if you are health conscious, and good for you, then try these. Lovely things.