Gallery walls are the perfect way to display your personal taste and decorate your empty walls simultaneously. You can start with a few pieces only and gradually add more as long as space allows. There are endless gallery wall ideas: create a random space of sizing, framing, and alignments, choose your theme, create a mix of paintings, maps, or photographs, stay black-and-white and keep it simple.
You can also have a cool-looking wall decoration, the only thing you have to do is to find some paintings, sketches, photos, maybe a mirror and hang them. Gallery walls can transform your home into a stylish place, and it is a way of expressing yourself.
We have selected Ten fun and creative gallery wall ideas. Check them out…
1. The More, The Better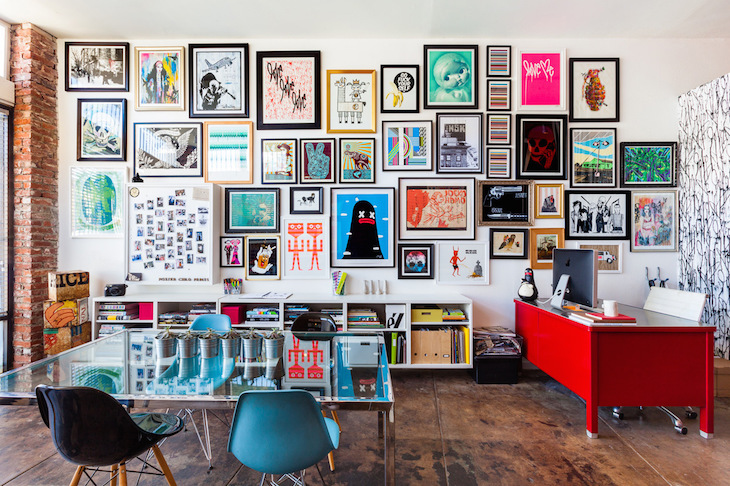 If you have a large empty wall in your apartment, you should consider decorating it from top to bottom. Depending on your home decor, decide whether you prefer black and white or color pictures and get to work. For a low-budget option, use old calendars and magazine photos and frame them.
2. Use Unique Items
If you like to travel, you probably have some unique items you picked up on your holidays. Mixed with pictures you have taken, you can really create a unique look and add style and color to your walls with a gallery wall.
3. Minimalist Design – One of the best Gallery Wall Ideas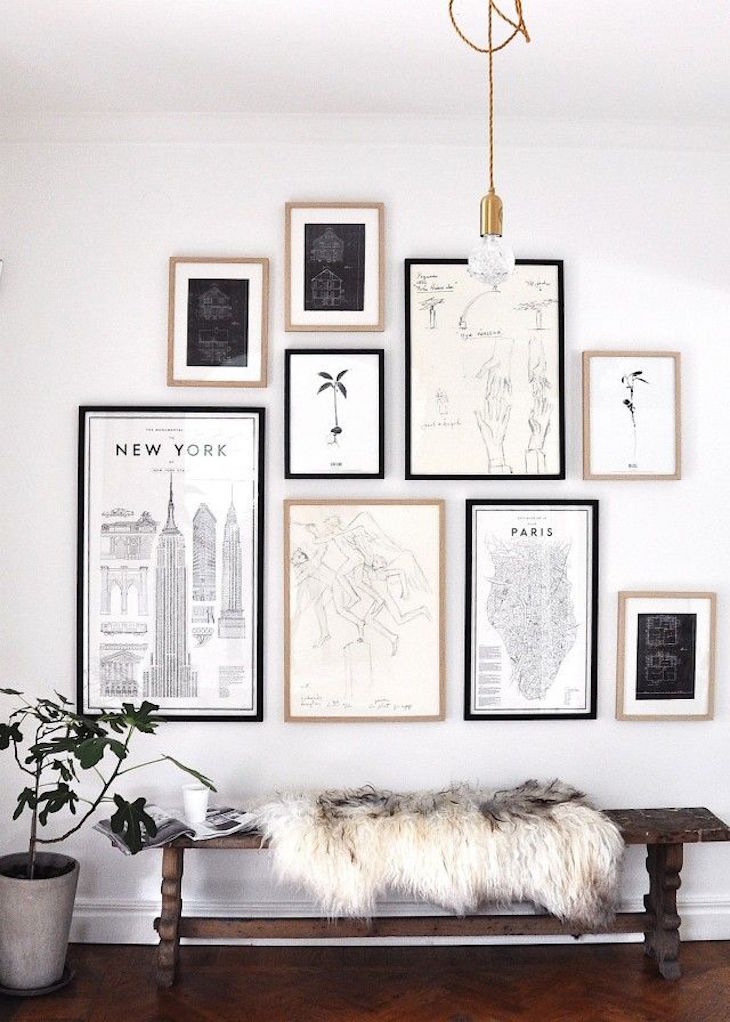 via theparadisecatcher.files.wordpress.com
If you prefer the minimalist design, go for thinner and simple wooden frames or black-and-whites. Choose a simple layout and try to keep the number of pictures low. Remember, less is sometimes more.
4. Same Frame and Same Sizes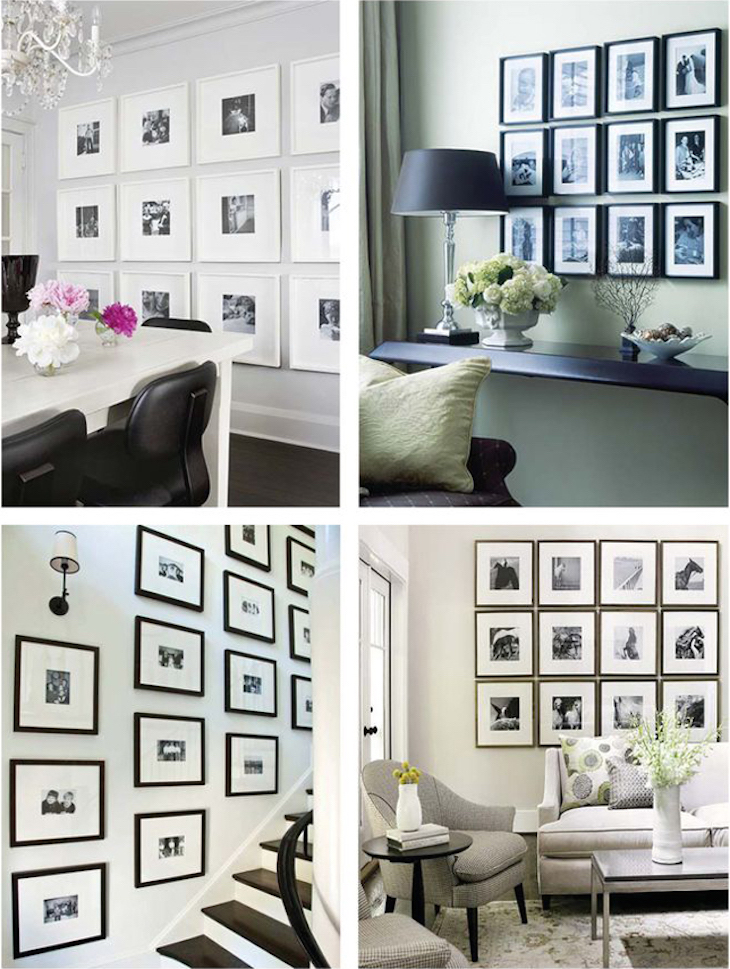 via soulmatesphotoblog.com
You can create an elegant accent wall by hanging pictures with the same frame in the same size. This way, you can create a more organized look. Probably this is the best option for perfectionists. Be sure to measure each frame and then place tape on the wall to dictate where the piece will go.
5. Gallery Wall with Mirrors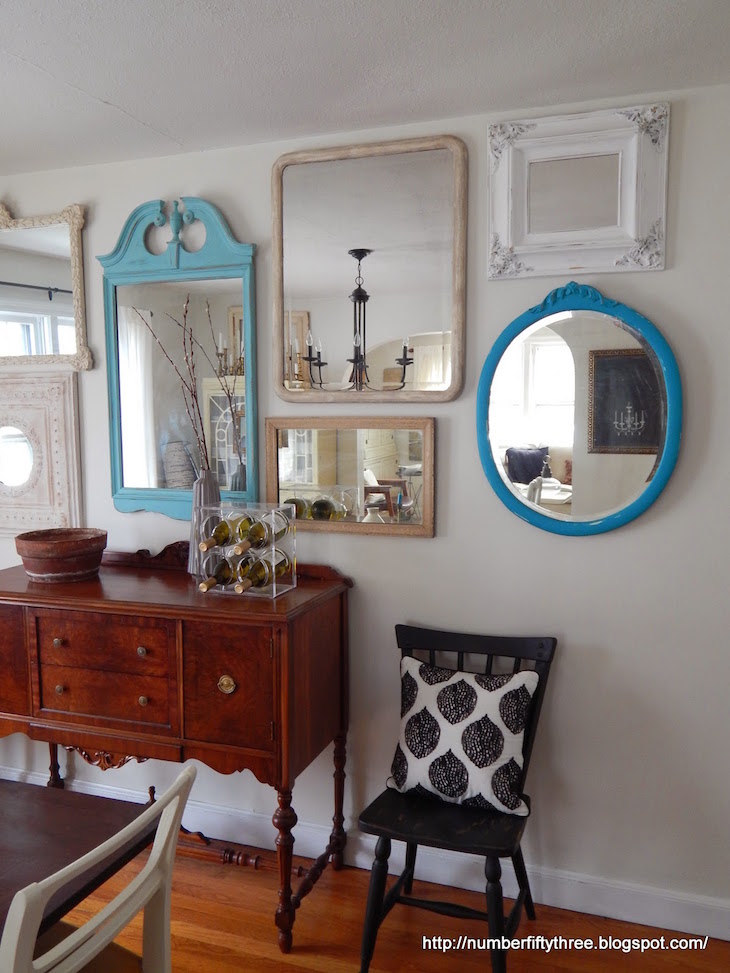 via numberfiftythree.blogspot.com
We love this Gallery Wall Idea! Why not use vintage and antique mirrors instead of photos or paintings. Perhaps you have some old mirrors laying around. If the frame is too old, you can easily repaint it to your preferred color. Another solution is to use just one large mirror as your gallery's centerpiece and surround it with pictures.
6. Add a Monogram
via www.tealandlime.com
Select your favorite family photos and showcase them as part of your very own gallery wall. Add a monogram or other memories that you could frame. It will surely be your and your family's favorite part of the house.
7. Staircase and Hallway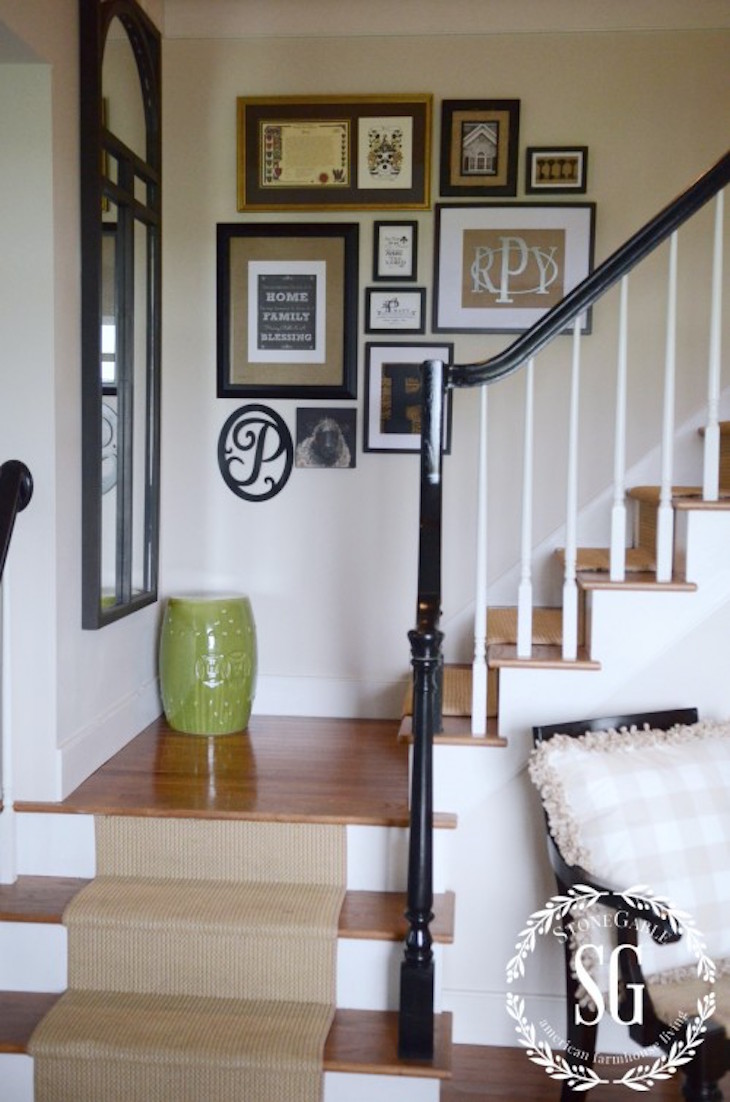 To make the staircase or hallway more interesting, hang pictures on the empty walls. To make a wall gallery look professional, you can unite all the art using similar picture frames, mats, or colors.  This photo is a great example of tying the gallery together by using the color black.
8. Layered Gallery Wall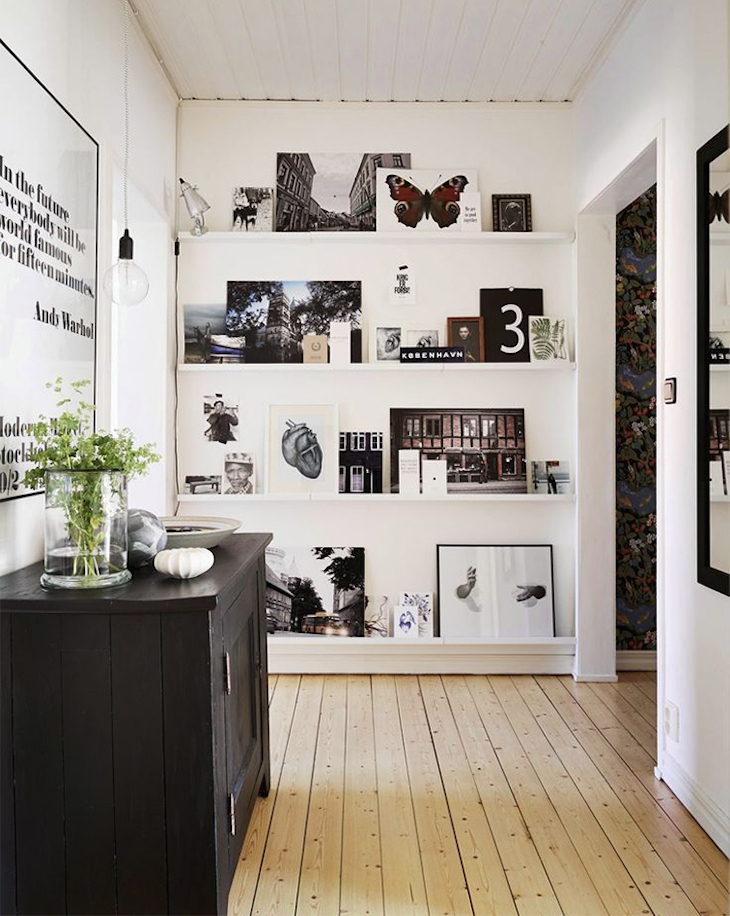 via theparadisecatcher.com
With the help of narrow shelves, it is easy to set up a layered gallery wall. It keeps everything aligned and gives you the flexibility to move images around. By layering frames and knick-knacks on the ledge, you can get really beautiful home decor.
9. Kids Artwork Gallery Wall
If you have kids, you are more than likely to be familiar with the drawings and paintings piled up on the table, on the top of the fridge, and just about everywhere in the house. What could be a better way to showcase their artwork is to hang them on the wall. Mix it with some beautiful art photography and cool prints for a stylish design.
10. Map Gallery Wall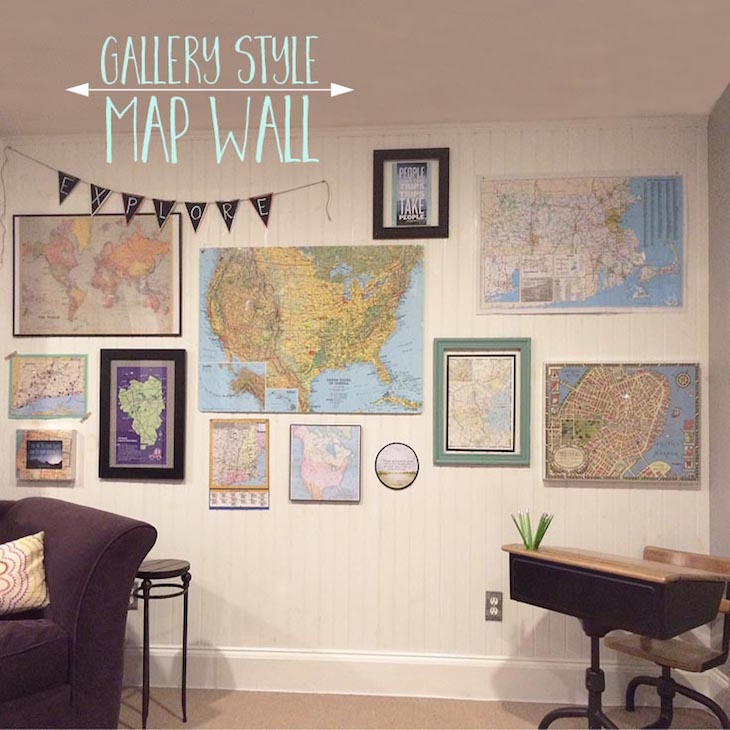 via www.kenarry.com
Maps have so many advantages, and they are actually perfect pieces of art. Besides being colorful and budget-friendly, they can also be personal and meaningful. For a decorative visual impact, frame them and hung them in a grouping.