Bananas are beautiful exotic plants with lush green foliage that are fast growing and can give a tropical look and feel to any garden or home. If you are a fan of exotic tropical plants like us and want to grow banana trees but don't have enough space or you live in a cold climate, you can opt for growing them in pots. It is actually very easy and yes – bananas grown in pots can bear fruits!
There are many banana varieties that grow well in pots and can also withstand temperature drops. We will help you choose the right variety for you and show you how to easily take care for it so it grows into a healthy and strong plant.
All you need to do is carefully read these 10 tips on growing banana trees in pots and you will instantly become an expert!
1. Choosing The Right Variety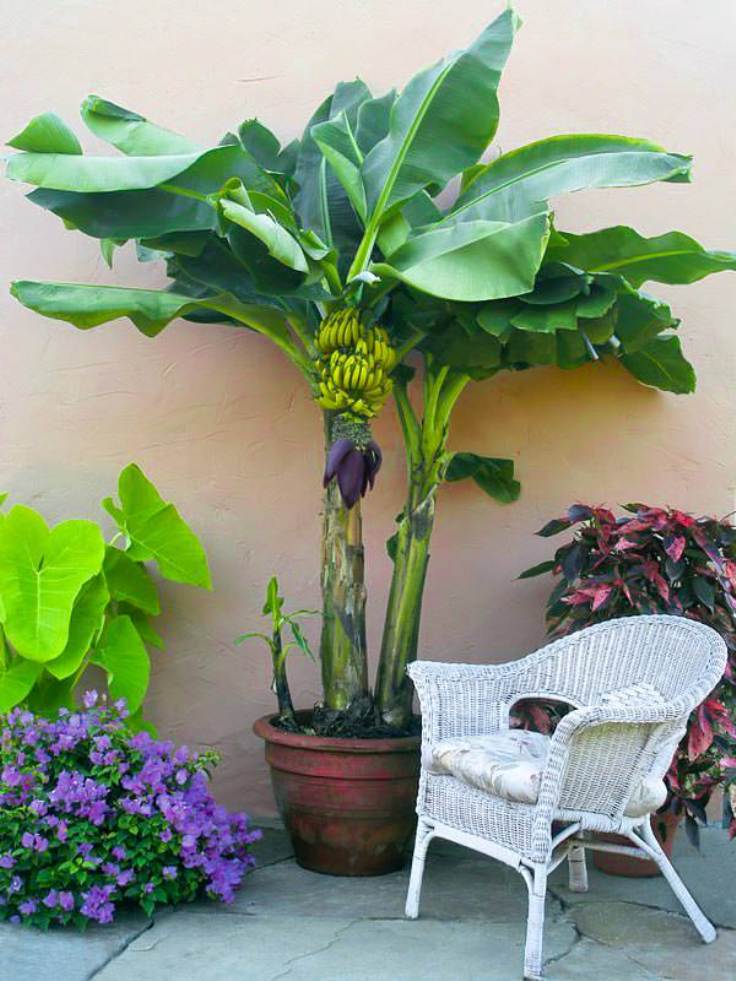 If you chose to grow bananas in a pot you will probably need a dwarf variety, especially if you need to take it indoors before the first frost. What is unique about dwarf varieties is that they taste so much better than the regular supermarket bananas. Dwarf varieties of banana trees can grow anywhere between 2 to 4 meters. The best dwarf varieties to choose for growing in containers or indoors are Dwarf Red, Dwarf Cavendish, Dwarf Brazilian, Dwarf Jamaican, Rajapuri, Williams Hybrid, Gran Nain and Dwarf 'Lady Finger'.If you decide to grow ornamental bananas then try Ensete ventricosum, Musa sikkimensis 'Red Tiger' or Musa ornata.