Helen Keller wrote a total of 12 published books and several articles. And she did it all by overcoming her disabilities. That made her a celebrity at an early age. At the age of 11, she wrote The Frost King. And she did after losing her sight. The unprecedented accomplishments by Helen Keller make her one of the most inspirational women of all time.
Born in June 1880, the American author, disability rights advocate, and political activist lost her sight at the age of nineteen months. She lost her sight and hearing after a bout of illness.
After that, she communicated primarily using home signs until the age of seven. At that point, she met her first teacher and life-long companion, Anne Sullivan. He taught her language, reading, and writing.
He helped her understand other people's speech using the Tadoma method. Following her education at specialist and mainstream schools, she attended Radcliffe College of Harvard University.
Helen made it as the first deaf-blind person to earn a Bachelor of Arts degree. She spent most of her life working for the American Foundation for the Blind, helping others in need.
During that time, she toured the US and traveled to 39 countries around the globe. Keller was a prolific author, writing a total of 12 books, as well as hundreds of speeches and essays. Her topics ranged from animals to Mahatma Gandhi.
During her life, she constantly advocated and campaigned for people with disabilities, for women's suffrage, labor rights, and world peace.
She also joined the Socialist Party of America and supported the NAACP. Let's take a look at Helen Keller's accomplishments.
First deaf-blind person to earn a Bachelor's Degree
Thanks to her instructor Anne Sullivan, Helen made tremendous progress in learning to communicate. That helped her go through life and face every obstacle. Speaking of her early big achievements, she managed to get a Bachelor's Degree.
In 1888, Helen entered the Perkins Institute for the Blind in Watertown. And then in 1900, she gained admittance to the famous Radcliffe College in Cambridge. Four years later, she graduated with a Bachelor of Arts degree, the first deaf and blind person to do it.
World-Famous Speaker and Author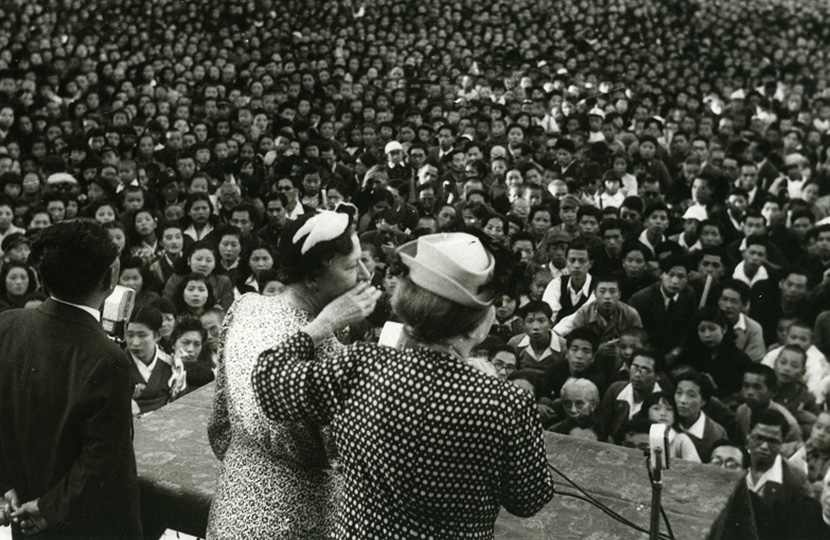 During her life, Keller spoke on different topics and matters. We remember her as an advocate for people with disabilities. She managed to impact the deaf community by traveling to more than 30 different countries in the world.
Everywhere she went, she gave a motivational speech about deaf people and their condition. During her life, she met every US president from Grover Cleveland to Lyndon B. Johnson. She also befriended famous figures, including Mark Twain, Charlie Chaplin, and Alexander Graham Bell.
Women's Right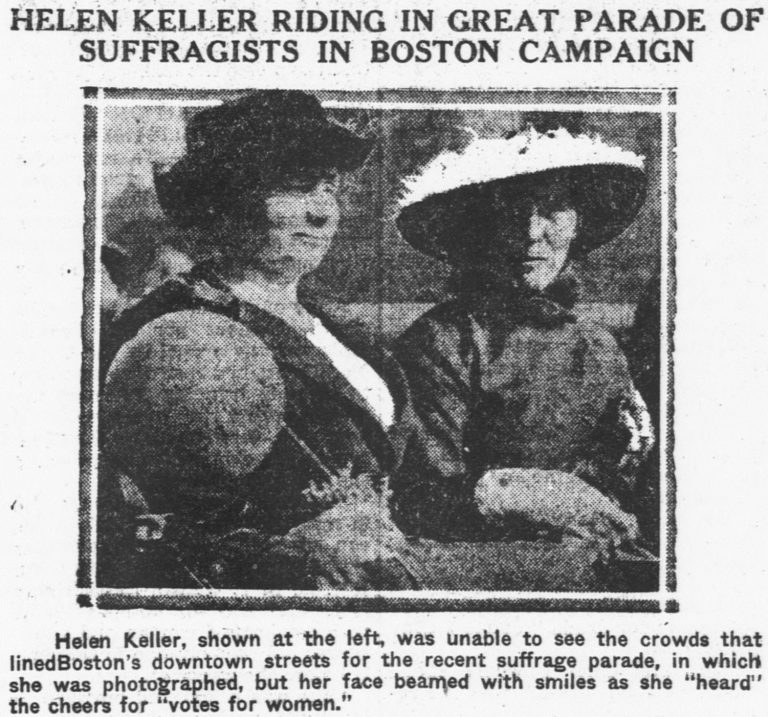 As a woman and member of the Socialist Party, she actively campaigned in support of the working class. But many of her speeches focused on women's right to vote and the impacts of war.
And when the Rockefeller-owned press refused to print her articles, she protested. In the end, her work got published.
The Story of My Life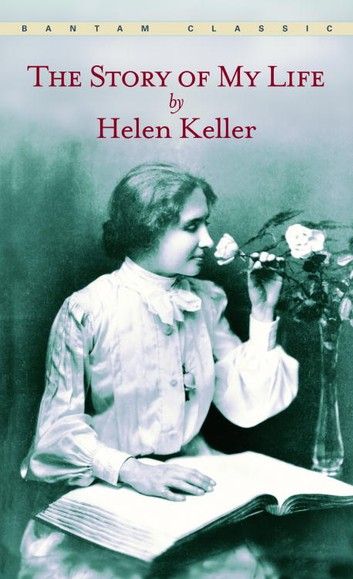 In 1903, Helen published her famous autobiography, The Story of My Life. She wrote the book during her junior year at Radcliffe.
In the book, she recounted her journey from a child with an extreme handicap to a 21-year old student at Radcliffe.
Among many things, the book talks about her education and her friendship with Anne Sullivan. She describes in-depth how Sullivan helped her find a way to communicate with the world.
To this day, the book got printed in 50 different languages. And it got adapted into a Tony-award-winning play, The Miracle Worker by William Gibson.
American Foundation for the Blind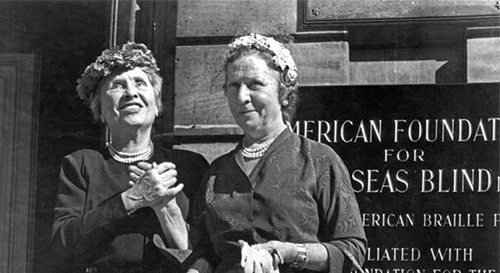 Helen lectured on behalf of the American Foundation of the Blind. She spent most of her life working for the foundation. Keller even established a $2 million endowment fund for the foundation.
Helen joined the newly formed foundation in 1924. It provided her a platform to advocate for the needs of people with vision loss.
Thanks to her popularity, Helen secured contributions from wealthy people like Henry Ford and John D. Rockefeller.
She has worked for more than 40 years for the foundation and devoted her life to raising funds for it. Nowadays, AFB (American Foundation for the Blind), helps more than 20 million Americans living with vision loss.
Co-founded Helen Keller International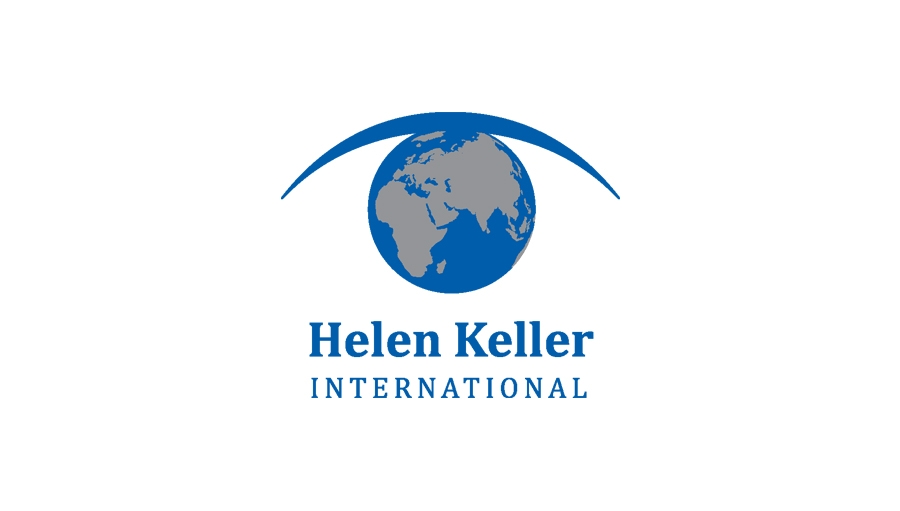 Keller and American pioneer city planner George Kessler founded the Helen Keller International in 1915. She remained a lifelong supporter and ambassador of the organization. HKI fought the causes and consequences of blindness and malnutrition.
Thanks to the work by HKI, they helped promote agricultural programs that help families and villages raise their nutritious foods.
Nowadays, HKI remains active in 22 countries. It ranks among the most effective charities in the world. It helps millions of people. HKI addresses two of the major causes of blindness in the world, nutrition and eye health.
Presidential Medal of Freedom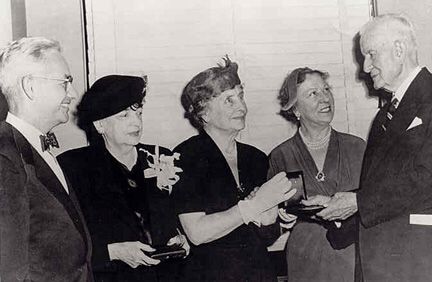 Helen Keller is among the recipients of the Presidential Medal of Freedom. She got it in 1964. But that was not her only big achievement. She went to Japan in 1948 as America's first Goodwill Ambassador. In 1952, she earned the National Order of the Southern Cross by Brazil. France awarder her Legion of Honour, the highest order for military and civil merits.
President Lyndon B. Johnson awarded her the Presidential Medal of Freedom in 1964. It is the highest civilian award of the United States.
One of the most influential people of the 20th century
In 1980, ranked as one of the most influential people of the twentieth century. The year marked the hundredth anniversary of her birth. For that purpose, the United States Postal Service issued a stamp featuring Keller and Anne Sullivan.
In 1999, Time Magazine included her on the list of the 100 most influential people. From 1999 to 2008, the United States Mint issued a series of commemorative coins featuring each of the 50 US states. And Alabama chose to honor Keller by featuring her on its state quarter.
Graduating Cum Laude
In 1904, Helen Keller got her graduate degree. She graduated from Radcliff College "cum laude". It is a phrase we use to represent an academic level of achievement meaning "with honor".
She was 24 years old at the time.
Longest Trip of Her Life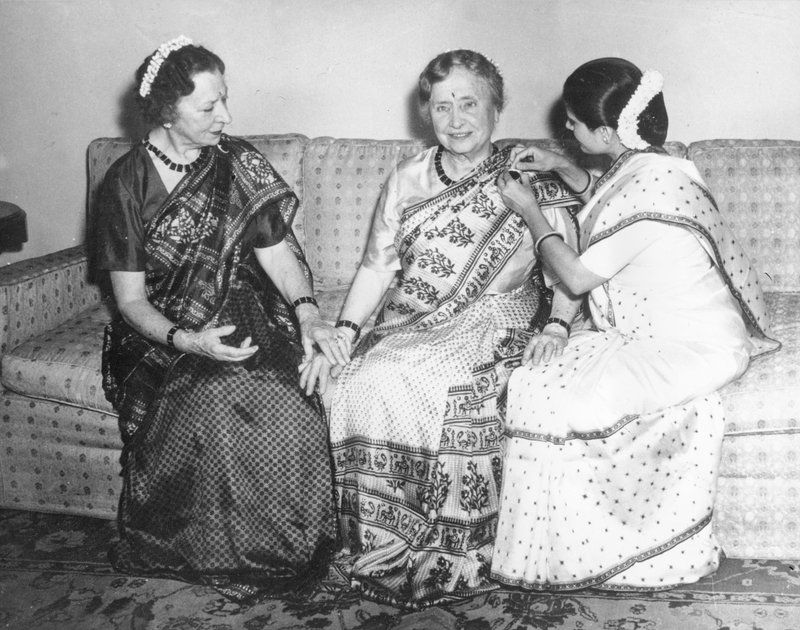 In 1955, at the age of 75, Keller embarked on her longest and most grueling trip. She went on a 40,000-mile, five-month trek across Asia.
She wanted to use the journey to speak and inspire people.