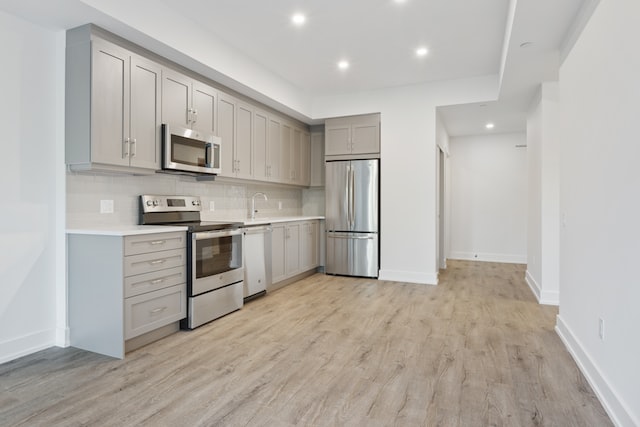 Your kitchen floor handles significantly higher traffic than other areas in your home. In addition, it undergoes frequent cleaning due to spills and grease. Thus, putting more thought into the flooring material you use would be best.
Furthermore, you might want to renovate from time to time. This means the flooring should be less costly and labor-intensive when you decide to renovate. You should find out if your chosen flooring has different standards and types. Thus, if you need to change from one type to another, it won't require you to alter your sub-floor. For instance, you can update vinyl flooring from vinyl composite to luxury vinyl flooring. The change can give your kitchen a better stylish look and won't require extensive subfloor preparation. Thus, helping you reduce remodeling costs.
Whether you're renovating or it's a new kitchen construction, it's vital to pick your kitchen's flooring material carefully. The tips below should help you choose the right flooring option.
1. Think About Durability
Each flooring has varying periods of lifespan. The durability of your kitchen flooring can determine how much you'll spend on repairs and replacement over time. Thus, while you might want to pick the easiest to get, it's also vital to look at how long it will last.
In addition, it's essential to know that sharp objects and heavy utensils regularly fall on the floor. Therefore, your flooring choice should withstand this. Some of the longer-lasting floorings include vinyl and porcelain tile. However, incorporating other factors when deciding on the durability of a flooring option would be best.
2. Consider Its Maintenance Requirements
Apart from hits from falling utensils, your kitchen flooring also gets various stain spills. Furthermore, the kitchen floor also experiences frequent cleaning and scrubbing. Thus, it would help if your kitchen flooring material could withstand this. The reason is that better resistance to spills and falls from heavy objects can reduce the need to call for professional repairs and maintenance. Furthermore, it would be pretty easier to scrub off stains from floor surfaces.
Non-porous flooring can also help you avoid instances of peels and warping. This should make it easier to clean off spills without worrying about how far it has penetrated the floor. Such flooring types as ceramic, vinyl and engineered wood can be your options. You can also opt for natural stone. However, it gets more porous and thus might require frequent resealing over the years. Overall, what you want in your flooring option is for it to be easy to clean and maintain. This includes scrubbing it without affecting its texture or color.
3. Determine The Flooring Material You Want
There are various kitchen flooring materials available in the market. Each material has different properties. Therefore, while choosing a material, it's vital to know the properties of each. For instance, a laminate floor may be more affordable and easier to install than hardwood flooring. However, it may not last as much. Therefore, checking each material's pros and cons can help settle for the best type of flooring material.
4. Compare The Costs
Kitchen flooring prices vary considerably. Furthermore, one material may differ from one supplier to another. Therefore, considering what kitchen flooring to use, it would be best to determine your budget first. After that, you can set out to look for a kitchen material that fits within your desired spending.
Hardwood flooring, for instance, might be your preference. However, this material can be costly. Its installation cost is also significantly higher. Therefore, in such an instance, it might be best to look for a cheaper alternative that can still give your kitchen a similar look. You can opt for vinyl flooring instead. Even though it's more expensive than laminate flooring, it's significantly cheaper than hardwood. Furthermore, it's also more resilient and waterproof than hardwood.
While considering the acquisition cost, it's also crucial to know other associated costs. For instance, you should find out the flooring's installation costs. Sometimes flooring might be cheaper to buy but involves an expensive installation process. In addition, flooring that may require frequent repairs can rack up your costs in the end. Therefore, when considering a kitchen flooring you can afford, you must also factor in its installation costs and durability.
5. Know Your Style
Even though your kitchen may not be visible to most visitors, you still want it to carry a similar style to the rest of the house. Therefore, when choosing kitchen flooring, it would be best to ensure it compliments your interior design. This includes the color and finish.
If your cabinets and walls have a golden oak style, you can use engineered hardwood to enhance the rustic tone. Wood kitchen flooring is a good insulator. Therefore, you'll also benefit from reduced heating costs. You can also opt to use vinyl flooring as it offers a variety of colors. Thus, you have a broader choice to match your interior kitchen finish.
Conclusion
Kitchen flooring can help elevate the interior finish of your kitchen. However, you must carefully consider several factors before settling on a specific flooring. With the above tips, you can ensure your kitchen flooring can satisfactorily complement the rest of the house and give you value for your money.