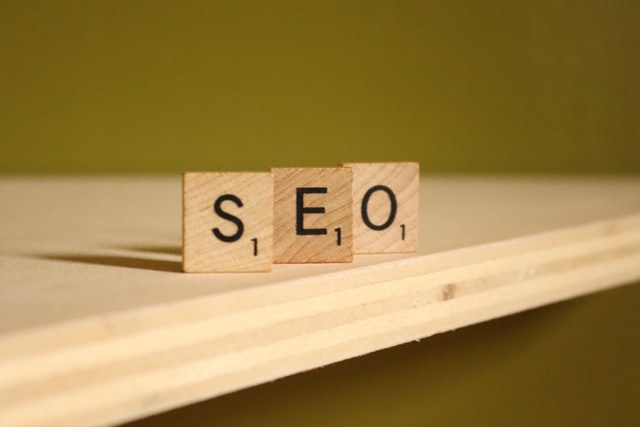 As Social Media & Search Ads are getting more competitive, many companies turn to SEO.

Same is true for many of our clients, especially companies focused on local Lead Generation – home service companies, construction businesses, beauty salons and more.
We often talk about a systematized approach to Internet Marketing, and SEO is by far the most effective part of it. The average ROI of SEO is double or triple of what it is for advertising.

Using the opportunity I wanted one of the most important concepts of SEO – the importance of finding & prioritizing keywords and putting them on the right pages. That's one of the things that makes professional SEO services stand out from the crowd.
Step 1 – Find the Right Keywords
There are thousands of keywords out there. However, you need to make sure you find just the right ones. And by right keywords, I mean opportunities prioritized on impact vs effort. We want to get results soon, as opposed to postponed opportunities that you can get in 3-6 months from now.

When prioritizing keywords, we look at the ratio of two metrics – Search Volume and the Keyword Difficulty. We want to go after opportunities that you can rank for ideally within the next month or two, so your SEO can start paying for itself.
This is the graph we used for one of our Toronto clients – Citadel. You can see how Security Camera Installation Toronto has the highest volume of searches, but is also the hardest keyword to get.
From this perspective, going after the Security Camera Installation Barrie first made a lot more sense. This way, we could get the results the client got pay for our services, while our clients got the Revenue almost right away.
Step 2 – Put the Keywords on the Right Pages
Now for another client of ours – Vii Construction, the story is different. Their industry – custom home building & remodeling is more competitive compared to security camera installation. As such, we had to make sure that we put our best foot forward for the keywords we were looking to target.

To be more competitive in their market, we target the primary keyword on their Home page. Because this page tends to have the highest authority on almost any website. That's why for Vii Construction, home page is targeting Custom Home Builder Toronto keyword, while secondary pages are focused on keywords that are easier to get – Concrete Forming, Home Additions etc.
Step 3 – Go After the Niche Opportunities
Most of the companies we work with offer a variety of services, targeting primary and secondary locations, primary and secondary services, there are also opportunities to rank for various brands your companies works with.
For example, for our agency SEO Toronto – is the key page an example of a primary opportunity. While a page targeting a secondary location or a secondary service would have a higher ranking chance and would present a comparatively easy-to-get opportunity.
A good example of an easy to get opportunity we use for growth360 is HVAC SEO page. The idea for this page is the following – instead of going after a high-traffic page, we focus on multiple opportunities that have a relatively low volume of traffic, but are also easy to rank for. Construction Digital Marketing & SEO page is an ideal example of this.
Other examples of niche keywords are – keywords related to specifics of your business, certain brands you work with etc. For example, Small Business SEO page is another opportunity related to the type of business
To summarize:
For SEO, it's often better to go after a volume of keywords that receive less traffic, but get are relatively easy to rank for, as opposed to going after one or two primary keywords that are hard to get. This approach will allow your business to get in front of a volume of people sooner, as opposed to waiting for months and years to rank for some of the most competitive keywords.
About the author: Sasha is a recognized Digital Marketing expert. For the past 10 years he's been helping businesses generate revenue online. Working with a range of clients – from startups & small local businesses to the Fortune 100 brands. His background in SEO, Online Advertising & Web Development allows him to design comprehensive strategies that accomplish one objective – generate more Revenue for his clients online. Sasha launched growth360 with a simple idea – creating a different kind of agency experience – a transparent business that is accountable for results. In his free time Sasha speaks at local & international conferences and educates business owners about Online Lead Generation in his YouTube channel and articles.