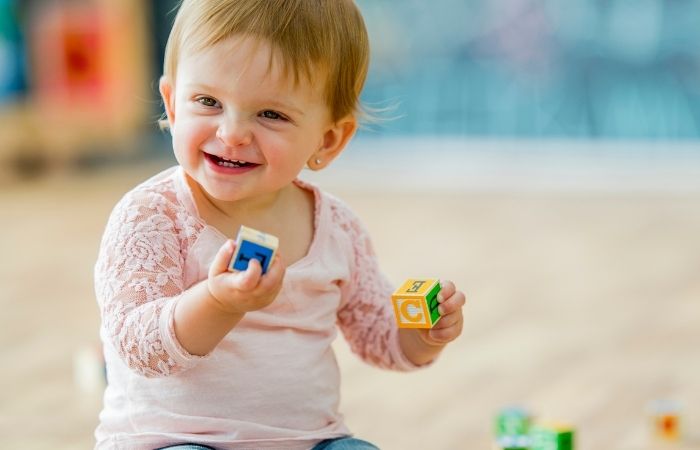 If your toddler often complains about constipation or tummy aches then it's time to improve or boost the gut health of your child. Nowadays, parents have started taking a keen interest in the gut health of their children and rightly so! But first, what is gut health?
Gut health is related to the gut microbiome which has trillions of bacteria present inside the gut. The bacteria functions as a safeguard and protect children from getting sick. Therefore, it would be precise to say that it decreases the risk of illness.
You can also check out poopie power sachet for your toddler and babies via Little Spoon. Furthermore, you can also utilize Little Spoon Discount Codes to reduce the amount on your online purchase. It boosts gut health with natural ingredients present in it. The ingredients comprise probiotics, prebiotics, and prunes which ultimately help in decreasing constipation.
Do you know the microbiome in mankind is an invention of lifestyle and environment?
To put it another way, it's not fixed at conception. It is most adaptable in childhood therefore it is crucial to focus on children's gut health in the early years. The microbiome is established for lifetime in duration of school age. Once, the gut health is developed, it will remain like that forever!
Here's the good news.
It is easier to nourish & nurture the gut health of your kid. We have enlisted a few easy methods, tips & tricks to help you establish gut health of your kid:
1.   Introduce Good Bacteria:
First & foremost, it is vital to nourish your toddler diet with the good bacteria. Stay stress-free because it's easier to infuse your toddler's food with the good bugs.
Do you know that good bacteria thrive on dietary fiber?
·        Increase The Fiber Intake:
A healthy diet comprising of fiber is the key to a healthy gut. It has one of the most central roles in gut health. Hence, make sure to add soluble and insoluble fiber. We have enlisted few advantages of the adding fiber such as:
The defecation movements are easier & better.
No more constipation.
A nutrition-packed diet enriched with nutrients & vitamins.
Fewer medications.
·        Sources of Fiber:
There are many sources of fiber that nourishes the body such as:
Fruits & veggies.
Beans, peas & lentils.
Nut
Whole-grain bread
Cereals, quinoa & oats.
Yes, we understand many of the above fiber-related choices are not exciting for toddlers. Therefore, it is advisable to start with familiar choices such as carrots & hummus, black beans or you can also get creative. For instance, blend your kid's one or two favorite fruits and veggies and create a smoothie bowl or delicious smoothie.
Do you know if gut health is ignored, it can increase the risk of autoimmune disorders?
Hence, pay attention to any such behavioral changes related to digestive tract.
2.   Say Yes To Probiotics:
A probiotic is a kind of live and active culture. In simple words, it is a bacteria that is impeccable for health. It is easily found in fermented foods such as yogurt, kefir, and sauerkraut.
Accordingly experts from Georgetown University Medical Center:
Do you know live bacteria also lowers the chances of illness in children such as gastrointestinal infections?
There are many advantages of consuming probiotics. We have enlisted a few below to highlight the importance of probiotics:
No more digestive issues.
Relives constipation.
It helps cure infectious diarrhea
Healthy body weight.
3.   Moderate Fatty Foods:
If your child regularly eats junk food or consumes beverages (caffeinated) or sugary candies then it's time to cut it off to an extent!
What's the reason for that?
The amount of fat present in these products impacts gut health severely. Therefore, it is advisable to reduce the quantity of the aforementioned products. Remember, balancing is the key here to establishing a healthful gut.
Moreover, you should infuse your toddler, or kid's diet with good fats. The good fats options are foods that are rich in fiber and ultimately help in the digestion process as well.
4.   Keep Your Kids Hydrated:
It is something that is often overlooked while establishing gut health. Hydration is equally as important as a balanced diet. If your kid is dehydrated then no amount of fiber can compete against it.
However, if you face difficulty while maintaining the hydration level then get creative. Try fruit-infused water or fruit juices to watery foods such as cucumbers and watermelons works to ensure your toddler is hydrated.
5.   Be Active With Your Kids:
It means, you have to participate in regular activities with your kids to promote a healthy gut. It could be playtime in the park to playing in the backyard. Let your kids explore. Play with them in the garden as it will only boost their gut health. If you're active in frequent activities then it will only be beneficial as intestines tend to fasten up. It means, it no longer stays sluggish and operates quite well.
Do you know kids who grow up with pets (such as dogs or cats) are less likely to contract diseases such as asthma?
Yes, this fact is backed up by science and published in a recent study done in JAMA Pediatrics. Therefore, don't be paranoid! Let your kids snuggle up with your pets.
6.   Participate In Outdoor activities:
The outdoor activities are highly encouraged by the experts.
It doesn't mean that you should wholly overlook the hygiene rules. However, let kids be kids. Therefore, don't kill their vibe by over-sanitizing. If they are happily playing outdoors with pets, or enjoying in the garden with mud, then appreciate it.
It can work as a natural immunity booster which results in fewer medications.
Moreover, you can also look out for healthy options such as the poopie power sachet for toddlers by Little Spoon. Additionally, you can also Little Spoon Promo Code & receive an impeccable discount.
About The Author:
Emma Evans is a microbiologist. She researched the microbiomes and other essential bacteria found in the human body. She also shares her knowledge about ways to boost gut health, immune health & parenting hacks on her blog.