A lot of us have hobbies that take an important place in our lives. For most, merely engaging in their activities is rewarding enough, but not everyone knows that there are ways to actually earn from your hobbies, whatever they may be. These are a few apps that can help you monetize your creativity and other things that you love.
Airbnb
Got an empty room or property? Consider using Airbnb as a passive income app! You can rent out your space to travelers and make money with little effort. The app handles everything, from rental prices to reservations and payments, so you won't have to do much.
And for all you DIY and home decor lovers out there, Airbnb offers a chance to showcase your skills! Create a unique space guests will love by adding a personal touch with custom decorations, repurposed furniture, and handmade accents. Knowing how profitable the service is, you are sure to earn a good buck by being there.
Ibotta
Save money on your grocery shopping with Ibotta, the ultimate passive income app for foodies. With over 300 retailers, including grocery stores, restaurants, and online shops, you can earn cashback on every purchase. Simply scan your receipts or link your loyalty card and watch the savings stack up.
Don't miss out on offers for popular food brands, beverages, and cooking supplies. Plus, refer friends and family to earn even more cashback. Download Ibotta now and start saving!
Etsy
Looking for a way to turn your DIY passion into a thriving business? Look no further than Etsy! This popular platform is the perfect place to sell your handmade crafts, vintage treasures, and unique products to a global audience.
With Etsy, you can focus on creating your products while the app handles all the logistics, including processing payments and managing orders. You'll even get help with shipping your products to customers. Best of all, you'll earn passive income and gain exposure to a vast community of buyers who appreciate one-of-a-kind items.
Whether you love making jewelry, home decor, or personalized gifts, Etsy offers the ideal platform to showcase your creativity and turn your hobby into a profitable venture.
Honeygain
Honeygain is slightly different from the apps mentioned above. It is a passive income application that allows you to earn free money online just by keeping the app running on your devices. This means that you can earn while watching tutorials or while creating some crafts.
The application is easy to use as you merely have to install it and keep it running. As the application is working in the background, it shares your unused internet bandwidth with its network, and you get paid for it. Honeygain uses a credits system in which 1000 credits are equal to $1, and when you reach $20 worth of credits, you can payout to your PayPal account or crypto wallet.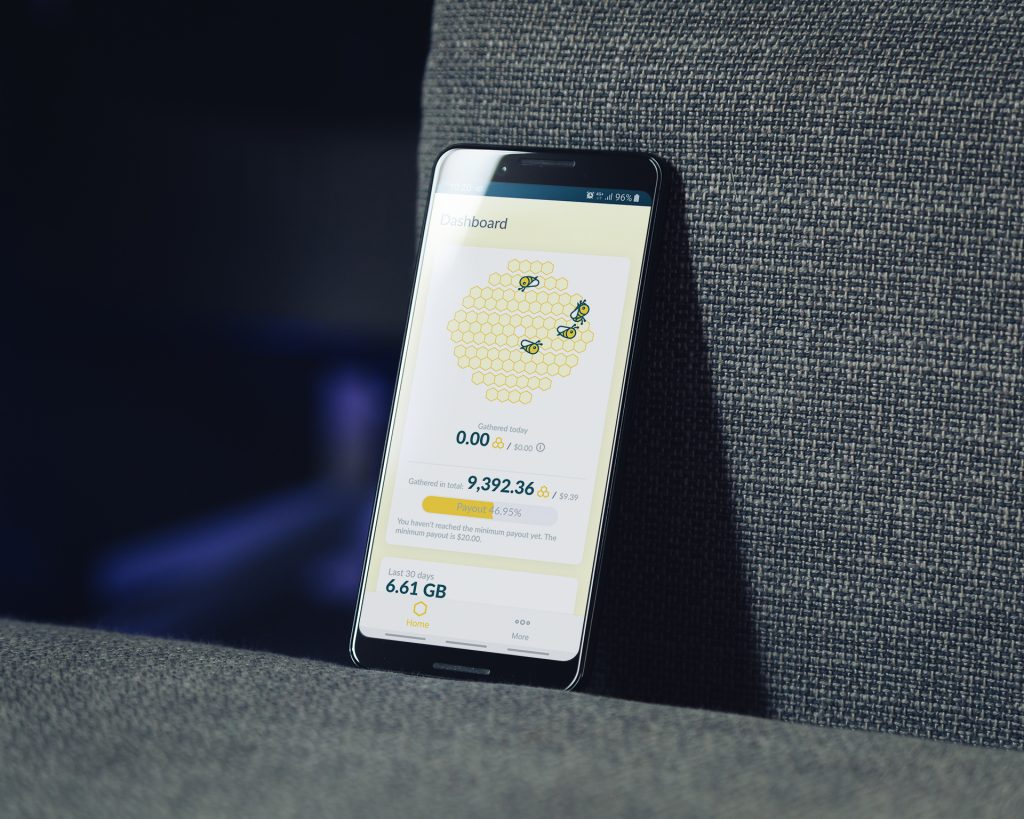 Foap
Looking to turn your photography talent into passive income? Foap has got you covered. By uploading your captivating photos to their online marketplace, you give businesses and individuals the opportunity to purchase them for use in advertising, marketing, and more. It works as a part of the massive stock image market but with a twist.
But Foap isn't just for professional photographers. Whether you're a DIY enthusiast, a home decorator, or simply love your local community, you can take advantage of this platform to turn your hobby into profit. Capture stunning images of your projects or home decor, or snap pictures at local events, landmarks, and attractions and earn money from them. With Foap, making money from your photos has never been easier.
Rover
Earn extra cash by providing pet-sitting and dog-walking services with Rover, the ideal app for animal lovers. Create a profile and offer your services to local pet owners who are searching for trustworthy and reliable pet sitters or dog walkers. The app conveniently handles booking requests, payments, and messaging, so you can focus on delivering exceptional care to your furry clients without any hassle.
Consider creating unique spaces for your furry friends! From custom pet beds to outdoor enclosures to pet-friendly furniture, there are endless possibilities. You can even showcase your work on your Rover profile, attracting more clients who appreciate your creative touch. Let your skills shine while keeping pets happy and stylish.
As you can see, these apps are a game-changer for DIY enthusiasts, foodies, and home decorators who want to earn extra cash without putting in a lot of effort. With these apps, you can save up for future emergencies or fund your passion projects without tapping into your main income source. Now is the time to stop stacking your creations or just keep them to yourself. Complement your income, whatever your hobbies and likes may be! Good luck!