Every bride wants to look gorgeous for her big, special day-the wedding day. But, your wedding day is not the tie you need to experiment with new makeup trials and looks. Almost every bride thinks that her wedding dress is crucial, but that's not true, because the makeup is equally important. Brides get too caught up in that it's their special day and ends up doing more than they would normally do.
Therefore, we've made a list of ten make up mistakes that every bride must avoid. Actually, we've dedicated this article to all future brides who want to get an adorable makeup look for the glorious celebration.
Not Booking a Makeup Trial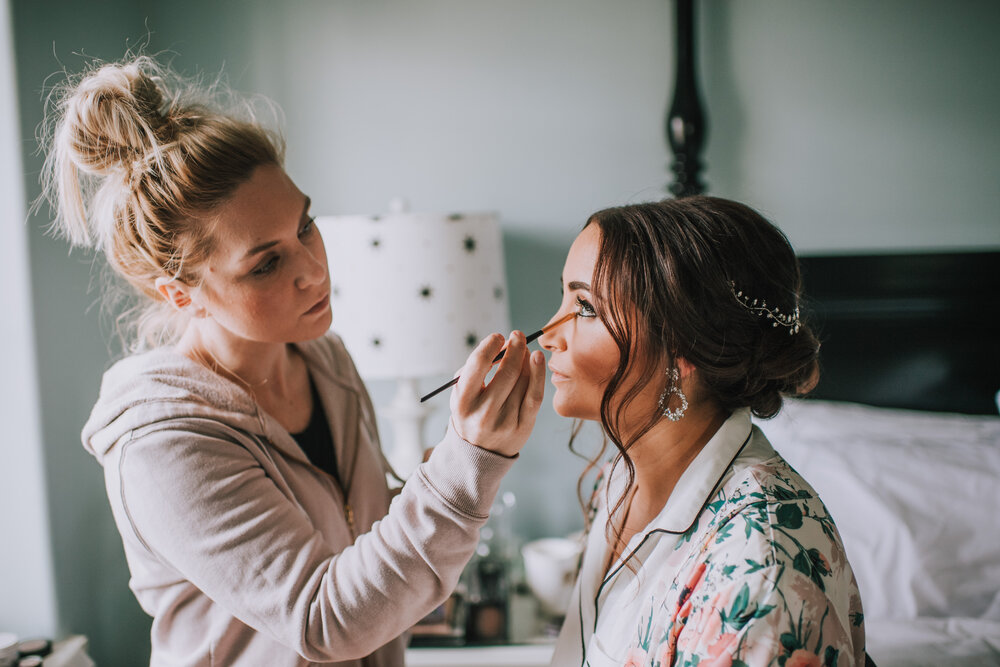 Visit Website: makeupbysamanthalinn.com
The entire point of making a booking for a makeup trial is to find out how you wish to be represented without the makeup taking over, becoming the center stage. It has to shout at who you are without looking like someone else in the process. It will allow you to express yourself and change a couple of shades, without the added pressure that in 4 hours the big "I do" is about to start. This way, it will give you and your makeup artist enough time to understand each other through communication. Better be prepared than disappointed.
Looking Like Someone Else on Your Big Day
The first thing you might want to do is to take out lots of wedding magazines or surf the net for makeup inspiration. You might even wish to look at celebrities to see what they have done. This however does not mean that this makeup style will suit you. And the big mistake is to tell yourself and your makeup artist, make me look exactly like this celebrity. Think about it, your skin tones might differ, your facial lines might differ, your demeanor will also be totally different. Hence, it might not work as well for you. Be you, not someone else.
Skimping on Waterproof Formulas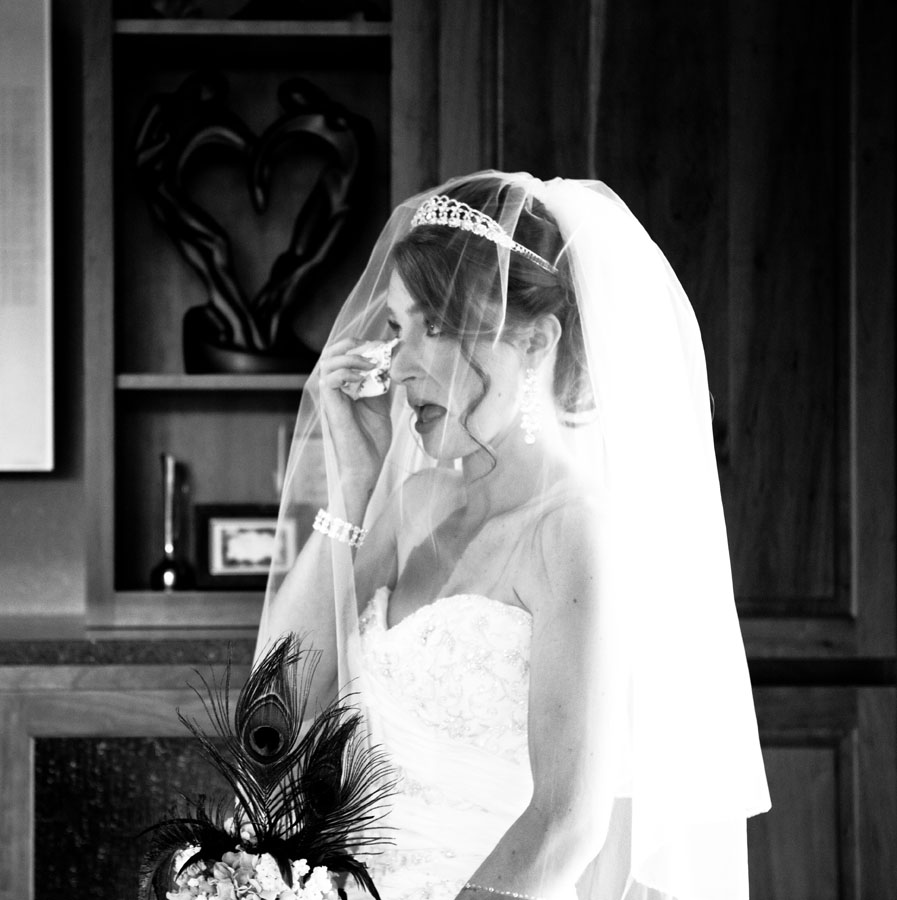 Visit Website: thefashionspot.com
It is vital that you get yourself the quality, waterproof makeup. You might not hold your emotions no matter how hard you try. You'll be dancing, moving around, you'll be crying alongside your best girlfriends reminiscing on all the funny moments you experienced in your life. In brief, the big day can get very emotional so we highly recommend treating yourself to the way you would want to look at your wedding. There'll be plenty of pictures reminding you if you made the right choice.
Keeping All of the Makeup Looks Uniform Between You and Your Bridesmaids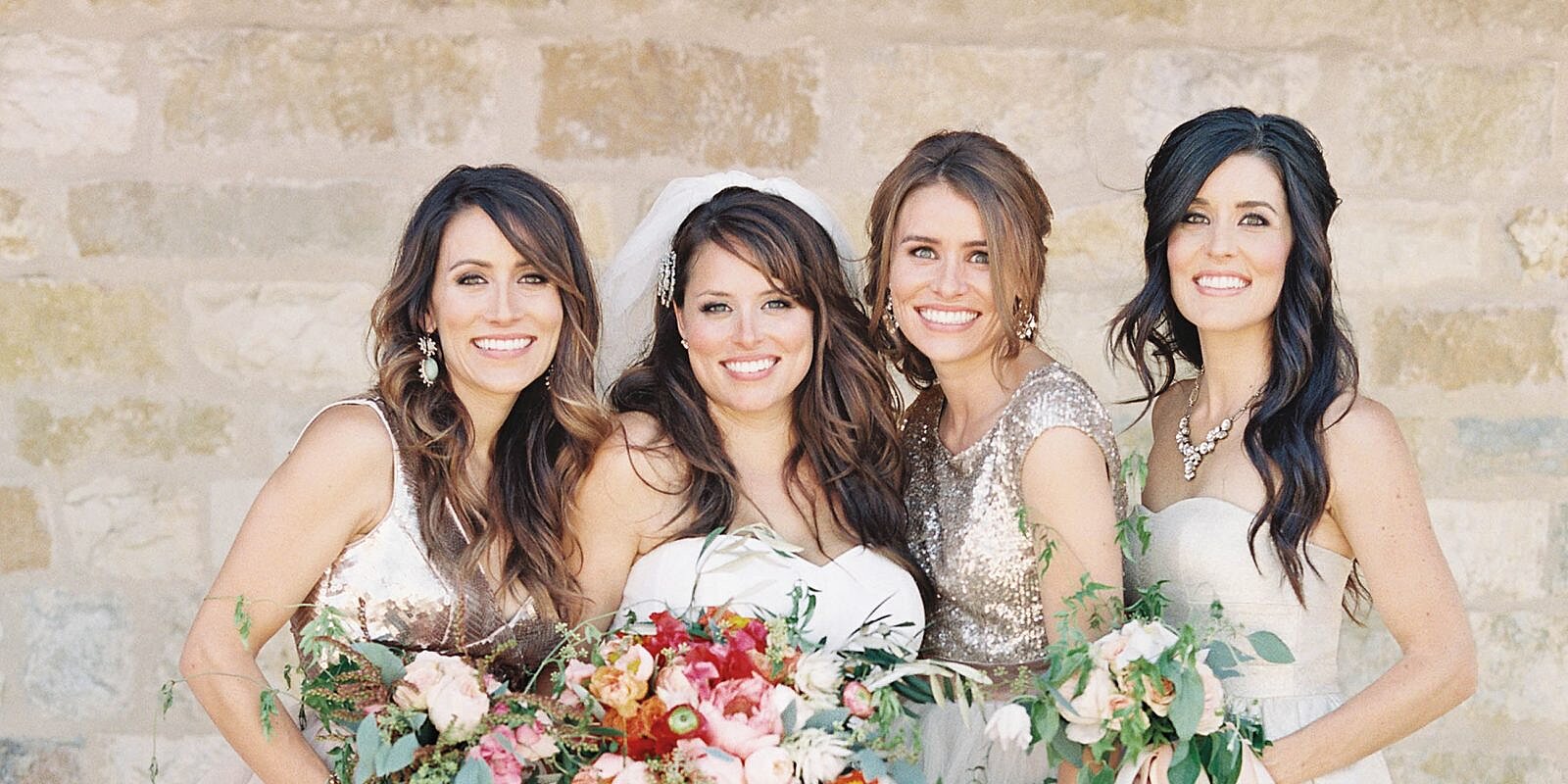 Visit Website: marthastewart.com
Everyone is unique to a certain extent. And unless you have a bunch of bridesmaids that appear to have the same facial expression, the same skin tone and color, the same shaped face and hair color, then ok, but chances are everyone will be different. Choose a color scheme by all means, but let each skin type and color speak for themselves. This way, your proud Bridesmaid will cheer you with confidence and in style instead of having the attention falling on top of their shoulders due to the wrong makeup.
Using Airbrush Makeup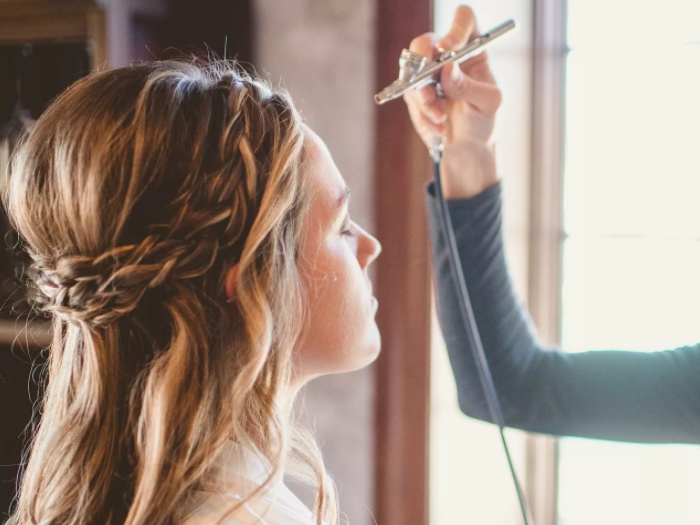 Visit Website: theknot.com
Airbrush makeup is thin, and let's face it, there are lots, and we mean far too many cons that might end up not working out for the best. It will not clear you of any last-minute imperfection surprises on your skin tone and because of how thin it is, it will surely not last the entire day. Unless, halfway through the ceremony you wish to top up your makeup, which we doubt so very much as it is very difficult to blend in once applied.
Not Packing a Touch-Up Kit
Visit Website: weddingbee.com
If you do find the time, and you ought to every so often, do not forget to pack the essentials! A survival makeup touch up kit! Hours could be spent on you with the most sublime of finishes, however, if anything happens that catches your eye and you haven't got the precious "just in case" with you, it could lead to feeling rather uncomfortable in the least of days you wish to feel so.
Using Lipstick Instead of a Lip Stain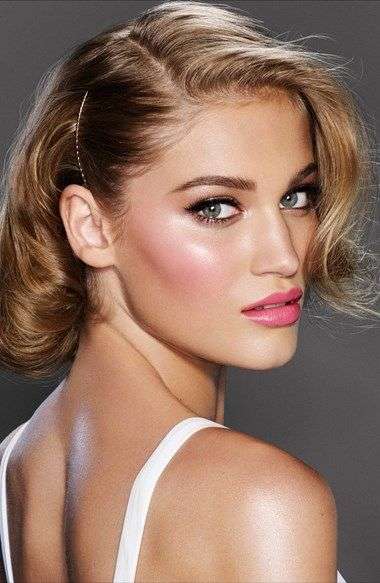 Visit Website: arabiaweddings.com
Lipsticks have a fabulous array of shades. But, they all last a rather short period of time. Bearing in mind that you might want to kiss a lot of people on your big day. The main difference is that a lip stain does not have fat within it which can be coming off the second you kiss someone. Lip stain will also last the entire day so you won't have to worry about the hundreds of bathroom breaks you thought about already. Now you'll be able to spend more time being the star of the show in front of your guests, rather than in front of the mirror.
Trying False Lashes for the First Time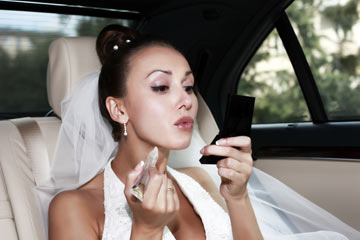 Visit Website: lifestyle.howstuffworks.com
Some women swear by them, and some women are born lucky to have the natural. In either case, you might want to experiment before d-day. The time to do so would be weeks before your wedding because getting the right ones working alongside your beautiful eyes might take time to find. If you choose the more traditional false eyelashes, opt for individual pieces rather than strips. Also, consider using black eyelash glue rather than clear.
Swiping On Too Much Blush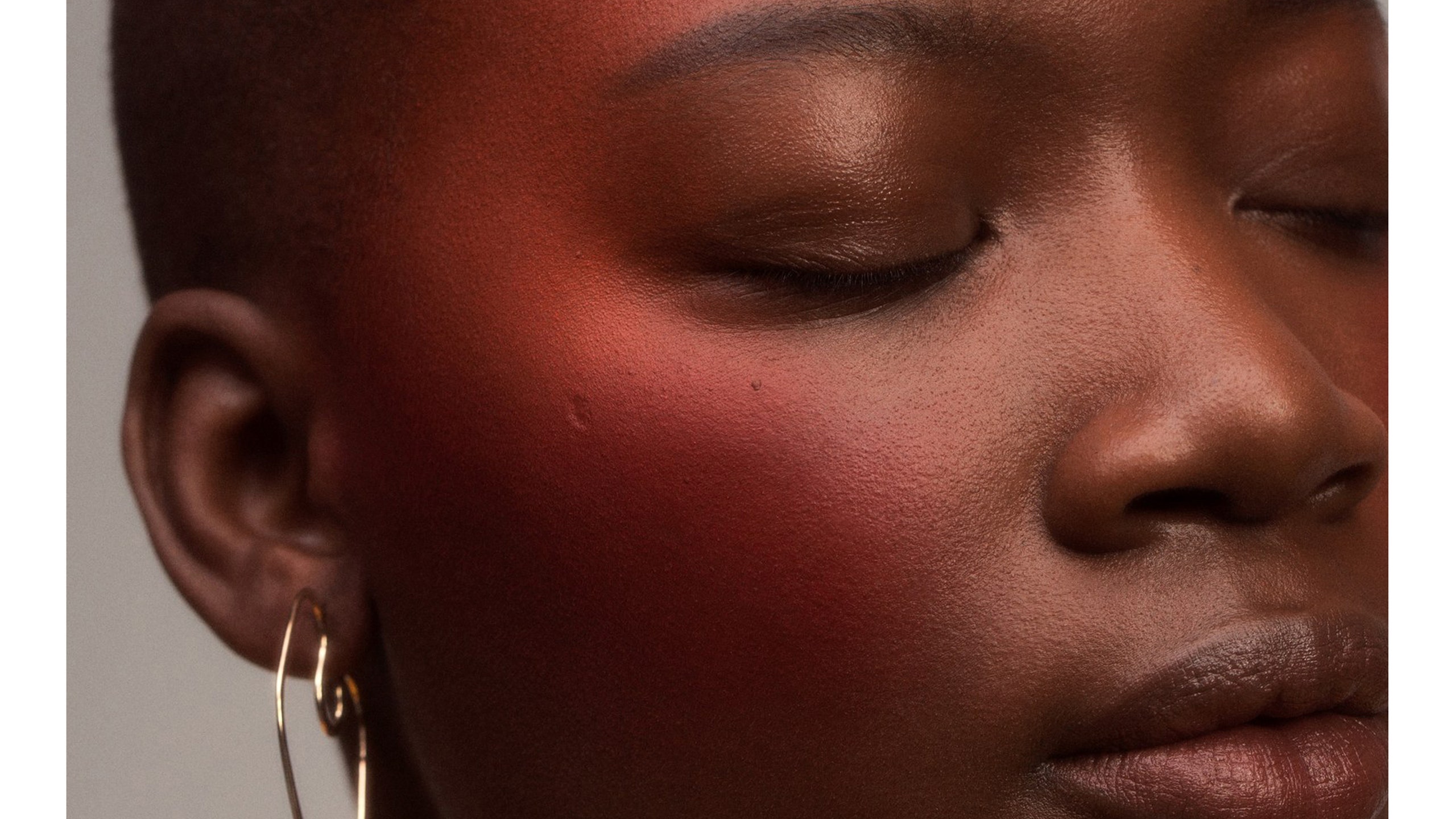 Visit Website: allure.com
We've all been there at one time in our life. Every woman is beautiful and every woman offers something a bit different. Your makeup must represent you as a woman and for who you are. You don't want to overdo it. Less is more ladies. Let your inner beauty be exposed and also do not forget, you might get a little naturally blushed yourself on the big day.
Getting Your First Spray Tan the Day Before Your Wedding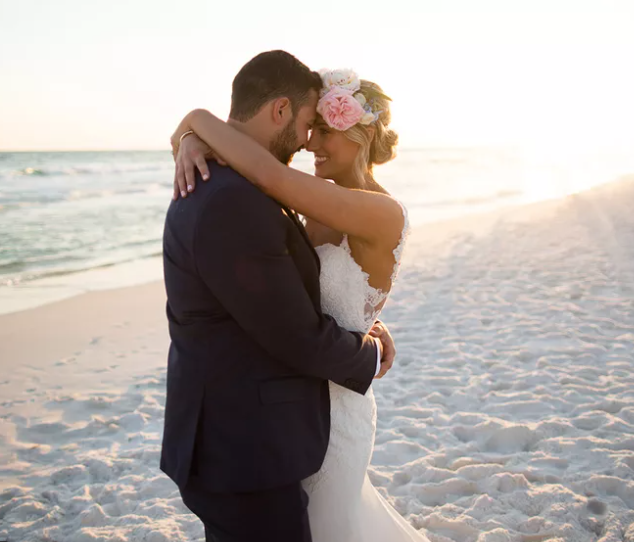 Visit Website: theknot.com
We all love the idea of having a tan like we recently spent the weekend in the tropics before getting married some thousands of miles away. Well, the koala look isn't perhaps something you wish to show. The groom might feel slightly disconcerted and frankly so will you. If you must, must have a spray tan, do so weeks in advance to trial what works out best for you. You might end up having tan everywhere including your own wedding dress with traces of white like grooves.