We can all agree that one of the most beloved tourist destinations in the state of California. The State is located in the United States' Pacific region, and it is the number 1 most popular state among tourists.
So, what makes California so special? Is it the long, white sand beaches with amazing oceanfront and fun surfing scenes? Or, maybe the numerous breathtaking nature parks with amazing lakes, forests, and wildlife?
No matter what you're looking for in a vacation, California has it all. We've all heard about Los Angeles, San Francisco, Malibu, and Yosemite National Park, so we decided to show you ten other places that offer just as much fun and beauty. Read along and let us know which of these places you'd like to visit!
1. Santa Cruz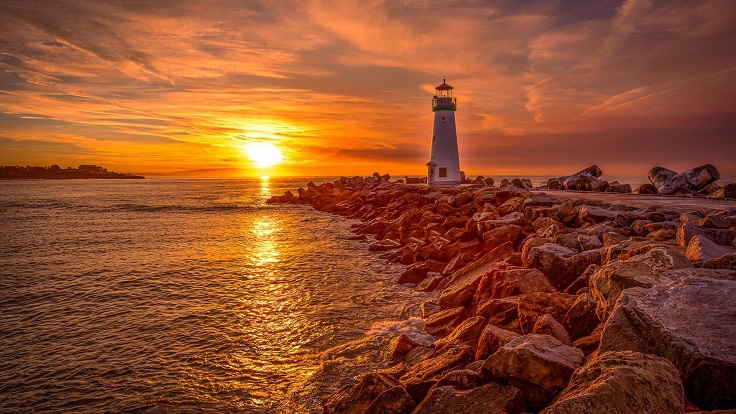 via wallpaperstudio10.com
Santa Cruz is situated on the northern edge of Monterey Bay. It is exactly the kind of Californian town you dream of – long beaches, amazing ocean views, and plenty of activities to enjoy. Being a well-known surf town, you can start a surfing class or enjoy surfing at the Steamer Lane if you already know how to. You can also take a ride on the Giant Dipper, an iconic 1924 wooden roller coaster, or enjoy the nearby Henry Cowell Redwoods State Park's relaxing nature.
2. Pismo Beach
via renmarphoto.com
Located in San Luis Obispo County, Pismo Beach is a very small town that will charm you with its Californian vibes. Here you will find that the Pismo Beach Pier is the town's trademark – it is 1,200 feet long and built-in 1928! Thanks to the flat expanses, Pismo Beach has one of the most walkable beaches in all of California. If you want to experience the good old Cali vibes without the crazy tourist crowds, then Pismo Beach is the place to visit.
3. Big Sur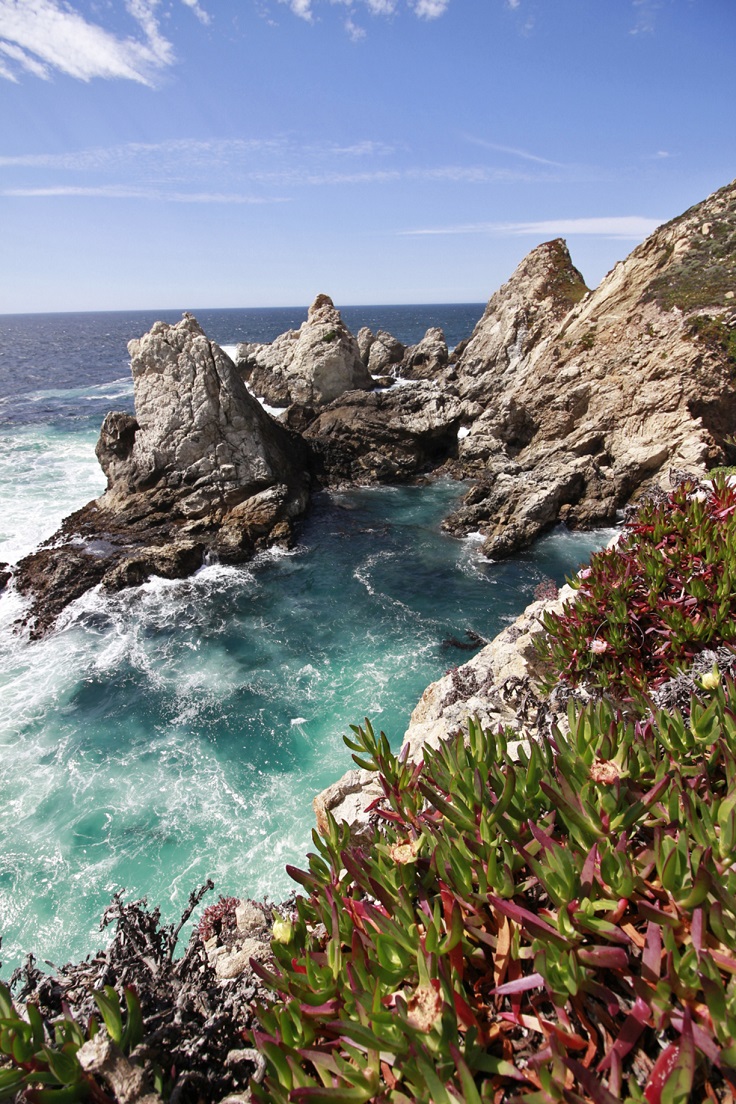 via trover.com
Big Sur is of the most picturesque spots in California, so it's no wonder why you can see it so often on social media. The Big Sur is a rugged stretch of roughly 85 miles, and driving through will fascinate you with the scenery. It's a long ride with plenty of places to stop along the way, but note that the Big Sur is an extremely popular tourist destination, so it's going to be crowded, and places are far away from each other. Plan you're trip well so that you can enjoy the ride without stressing out or being in a rush.
4. Huntington Beach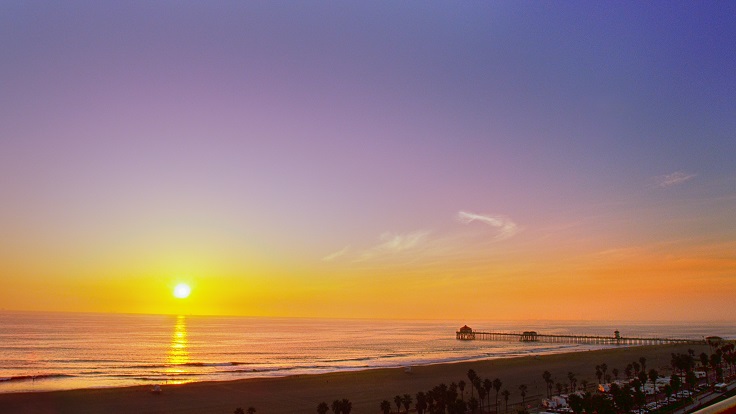 via surfcityusa.com
Huntington Beach is voted the 10th happiest city in the U.S. and was also voted the best beach in California. This means that having some beach fun is completely a must! This inspires the whole city, and you can easily see that by visiting the Huntington Beach International Surfing Museum or the Huntington Beach Art Center. If you're more into nature stuff, then you should definitely visit the nearby Bolsa Chica Ecological Reserve.
5. Carmel-by-the-Sea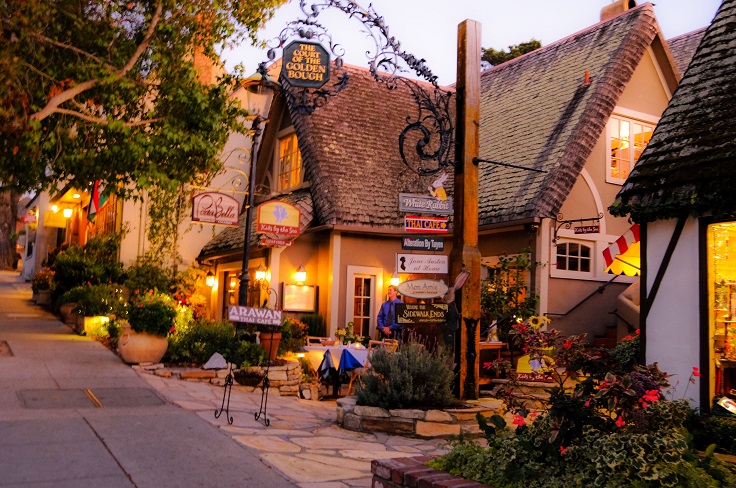 Carmel is one of the unique places in California. It is the typical Californian beach town, except that this one has European fairy tale look-alike cottages. Yes, that's right, it's like a medieval European village, but this one is situated by the ocean and has plenty of palms! Carmel offers amazing experiences besides surfing and beach fun – you can go for wine tasting, visit art galleries and enjoy plenty of cultural activities.
6. Morro Bay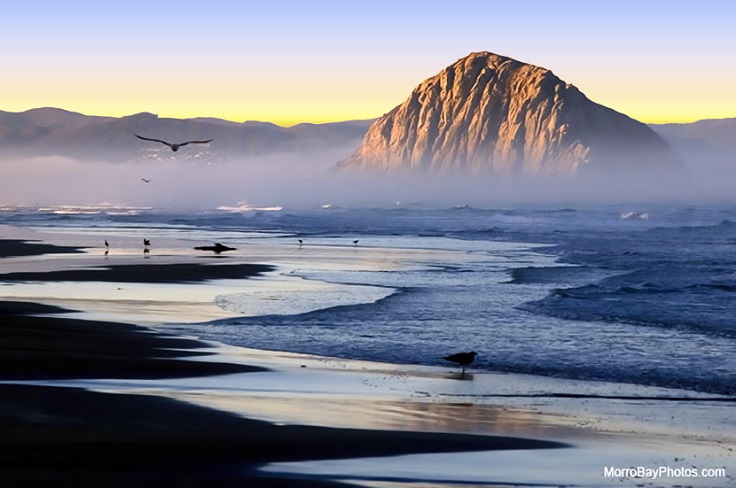 Located in the San Luis Obispo County, Morro Bay is home to one of the famous Californian volcano plug Morro Rock. It adds such charm to the ocean scenery! If you ever visit Morro Bay, you're going to love this small and lovely Californian town for its quietness and nature. It's the perfect place for a rest-and-relaxation kind of holiday. Visit the nearby state parks and the bird estuary to really get what it is like living here.
7. Point Reyes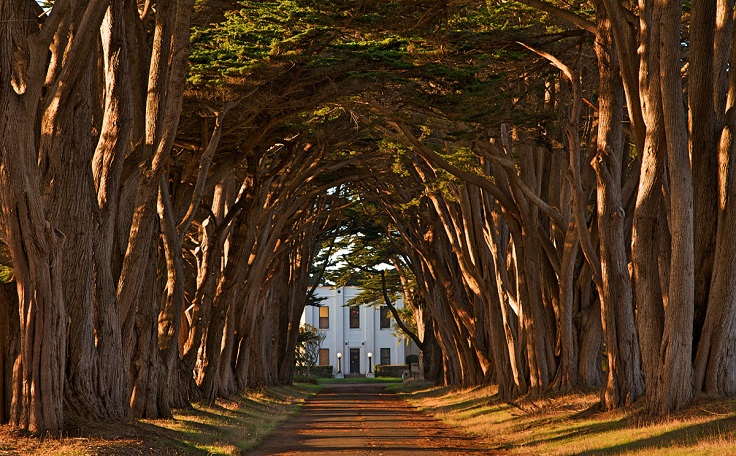 Point Reyes National Seashore is one of the most popular tourist destinations in Northern California. It is located on the Point Reyes Peninsula in Marin County and was established to preserve and save the state's wilderness. One of the most popular spots here is the cypress tree tunnel that leads to the famous KPH Maritime Radio Receiving Station.
8. Mammoth Lakes
via cindyknoke.com
If you want to get away from the surfing scene, California has other options: amazing mountains and camping conditions! Mammoth Lakes is a small town in Mono County and is home to the Mammoth Mountain Ski Area, one of California's top ski spots. If you're not a fan of skiing, in Mammoth Lakes, you can enjoy plenty of other outdoor activities or simply enjoy the quiet, surrounding nature.
9. Sequoia National Park
via fliproductions.com
Established in 1890, the Sequoya National Park is home to the famous giant trees known as Sequoya, and here you can see the world's largest living tree – General Sherman. Visiting the park is really must because you won't find anything like this somewhere else! The Park is located in Tulare County, and we also recommend you to take one of the historic tours being offered there.
10. Mojave National Preserve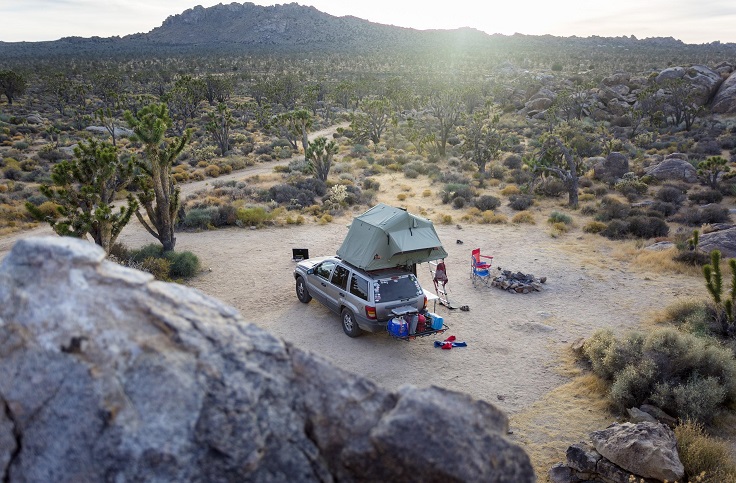 via reddit.com
The Mojave National Preserve is located in Southern California, between Los Angeles and Las Vegas. This is something you haven't seen before – the whole place offers so much to be seen, from the famous Joshua tree forests to sand dunes and volcanic cinder cones. The wildflowers carpets are making the place even more majestic! The Mojave National Preserve is always open; however, make sure to plan your trip here well.