Home decor is not just about having the best color schemes, furniture, furnishings, and lighting inside your living space. You need to give attention to the outdoor space too, as it enhances the curb appeal of your property. It is easy to overlook the area that connects indoors and outdoors, but it also deserves attention. Your patio door serves a perfect combination of aesthetics and functionality, so you must see it as a decor element. Only a few ideas are enough to give it a makeover to create a fresh look and feel to your home's entrance. Here are some ideas you must try this season.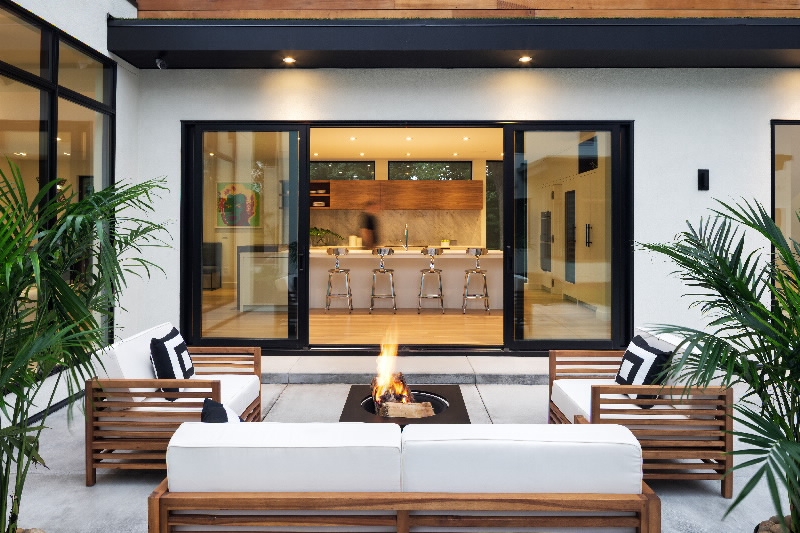 Start with a fresh coat of paint
A fresh coat of paint can do wonders for any element of your living space, and patio doors are not an exception. Pick a paint job for door frames if they are all glass. You can stick with the basic tones like brown or black or use white for a refreshing feel. Alternatively, you can experiment with bright and trending hues to grab the attention you want for your home. Try DIY if you wish to save, but it always makes sense to get a professional job.
Replace knobs and handles
If you want a low-cost and zero-hassle idea to revamp your patio door, replacing old knobs and handles can do the trick. The switch is inexpensive and easy, but can instantly change the appearance of an old-looking door. Match the new hardware with the fresh paint color or the theme of the interior decor. For example, you may opt for vintage or contemporary designs depending on the home's decor.
Install a sliding door
Swinging doors are not the best option if you run short of space in your home. Consider switching to sliding patio doors this season to bring more space and a sense of style to your home. You can go the extra mile by opting for triple glass panes for the new door because they make your home energy-efficient. It is a small investment that serves value in more than one way. 
Add plantation shutters
You will love your sliding doors once you have them in place, but it makes sense to cover them for added privacy. Plantation shutters make a great addition because they create an impressive look in addition to the privacy you want. At the same time, they give your home extra protection from the sun. The best thing about plantation shutters is that you need not invest much time and effort to clean and maintain them.
Invest in stylish curtains
If you want to keep things soft and subtle, stylish door curtains are ideal for dressing your patio door. Opt for the thick fabric to provide enough privacy and bring energy efficiency to your living space. Play with patterns that match the decor or keep things simple with plain or striped fabrics. You need not spend much on this makeover idea, and you can switch up curtains often to experiment with the look. 
Patio door makeover is perhaps the simplest home improvement project you can take up this season. But it can make a great first impression, so it is worth taking up.