A really unusual topic for an article about great food recipes, but, we wanted to show you that you can make fantastically good specialties with sausage because you know that we are always here to break the rules.
The main problem is that we all think that we must eat sausages only for breakfast, so, we have decided to make a wonderful list of the top ten pleasing sausage ideas to show you the opposite.
We have recipes for breakfast, lunch, and dinner, you just have to take a quick look at the recipes that we are offering to you and start with cooking today!
Cajun Kale Soup with Andouille Sausage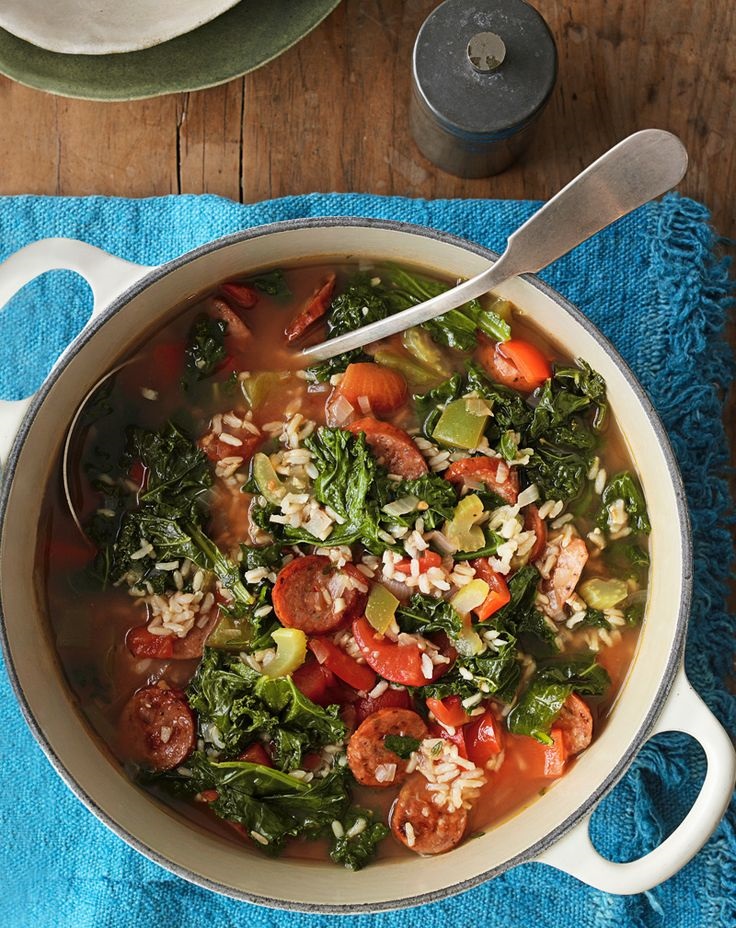 The best start for our tempting list that will warm up everybody on the dinner table. The cajun kale soup with Andouille sausage recipe is the one and only in this article today, so, you have to try and make it sometimes.
Apple Sauce Mac & Cheese with Apple Sausage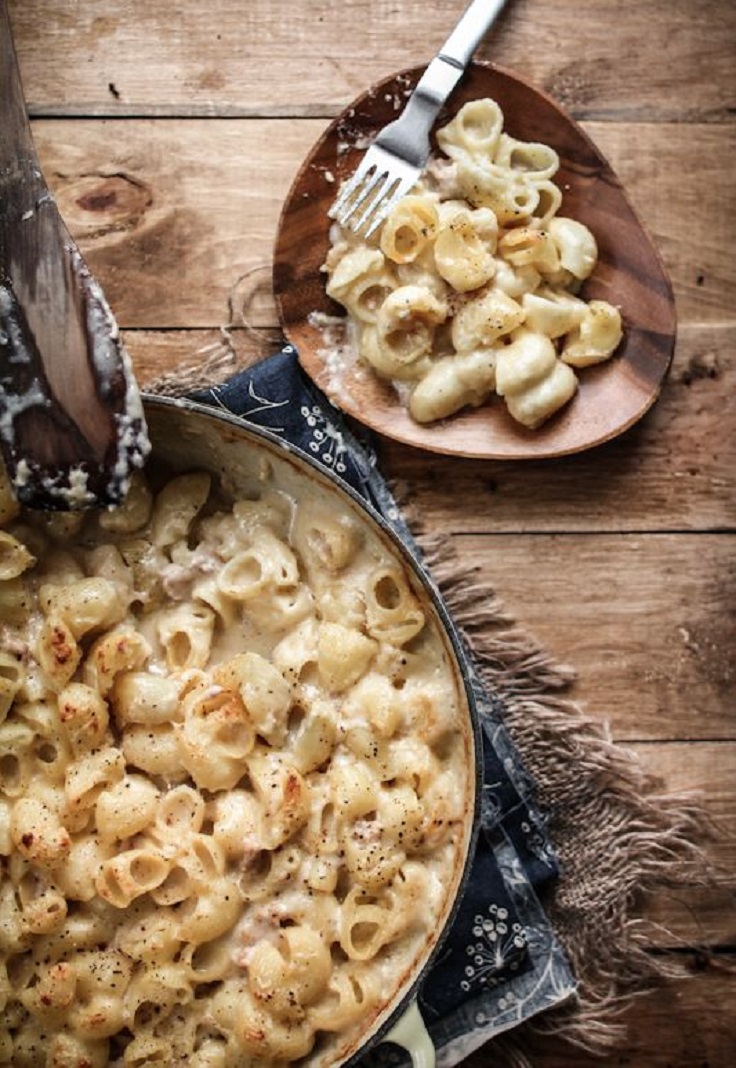 One of the most famous dinner specialties in the USA, that's for sure. But, the applesauce mac & cheese with apple sausage is something a little different than the regular recipes for mac and cheese.
Saucy Hungarian Red Potato Goulash with Smoked Sausage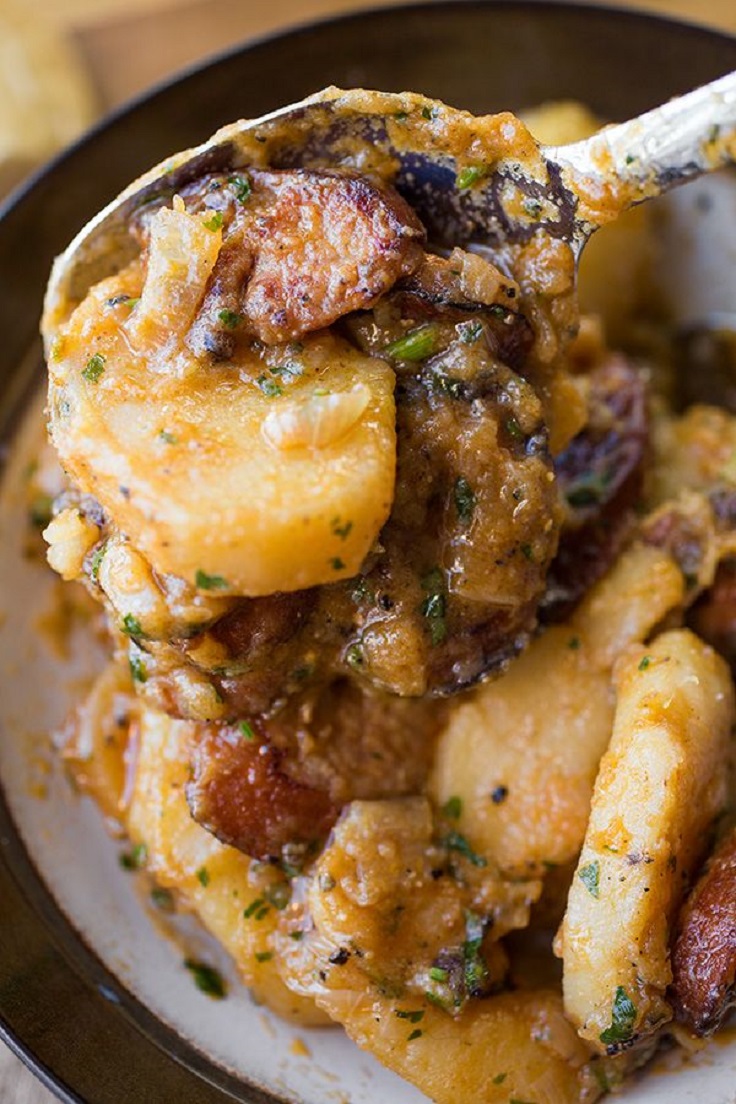 We just had to put the Saucy Hungarian Red Potato Goulash with smoked sausage and savory caramelized onions recipe in our top 10 list, because here we have an interesting mix between the traditional Hungarian dish and really tasty smoked sausages.
Egg & Sausage Boats
You can make these Egg and Sausage Boats for breakfast, but, there's no rule that you must follow.
Breakfast Tortilla Cups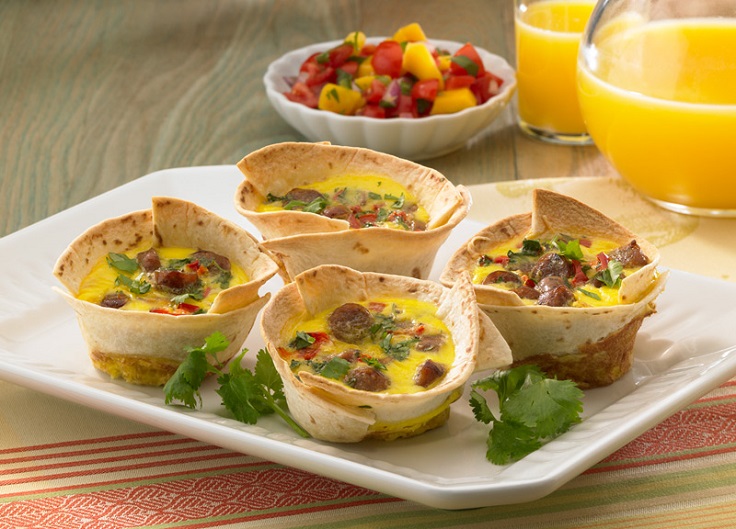 An incredible and spicy way to start the day. The Breakfast Tortilla Cups Recipe is a really attractive one and you have to try and have a real Mexican morning someday, you'll love it, that's for sure!
Spicy Sausage Potato Bake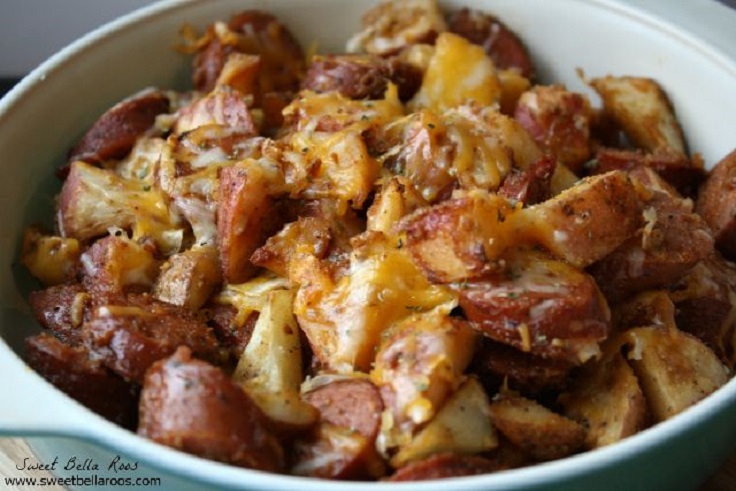 Another great combination contains sausages and potatoes. We already know it's an extra-tasty mix, so, you just have to follow the instructions step by step and you'll see that it's a perfect choice for lunch or dinner.
Tomato Grits and Sausage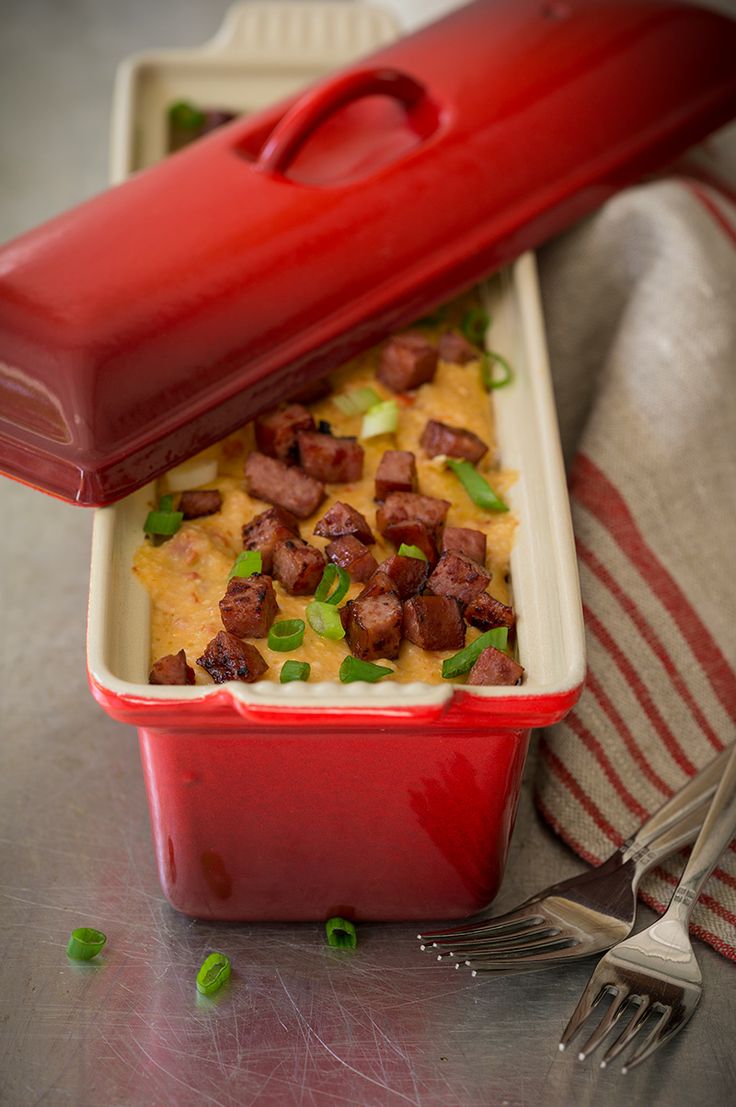 We have a specialty from Oprah's page for the second time and we are sure that you will try and make the tomato grits and sausage recipe in a moment.
Penne with Mushrooms and Turkey Sausage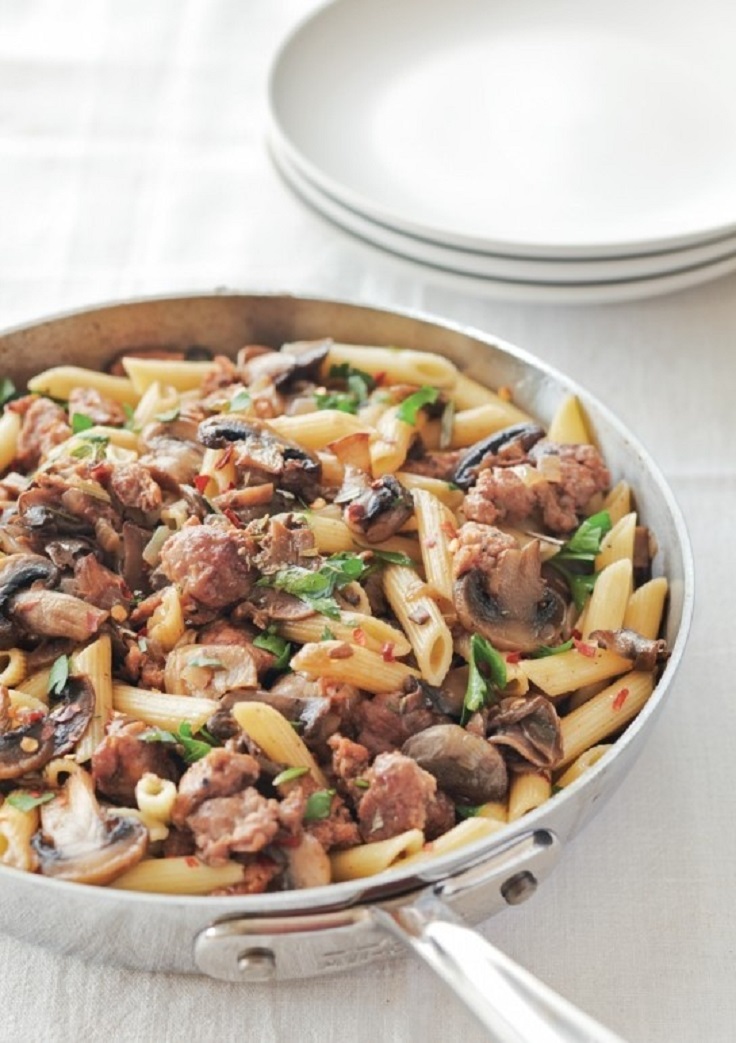 The Penne with Mushrooms and Turkey Sausage is our second recipe with some kind of pasta. We are offering you an extraordinary specialty that will satisfy everyone around you for sure. Enjoy!
Sweet Baked Kielbasa Sausage
We have something really out of the ordinary here as we are nearing the end of our fine list. The sweet baked kielbasa sausage recipe is something that everyone should taste, that's a fact!
Emeril's Rigatoni with Broccoli and Sausage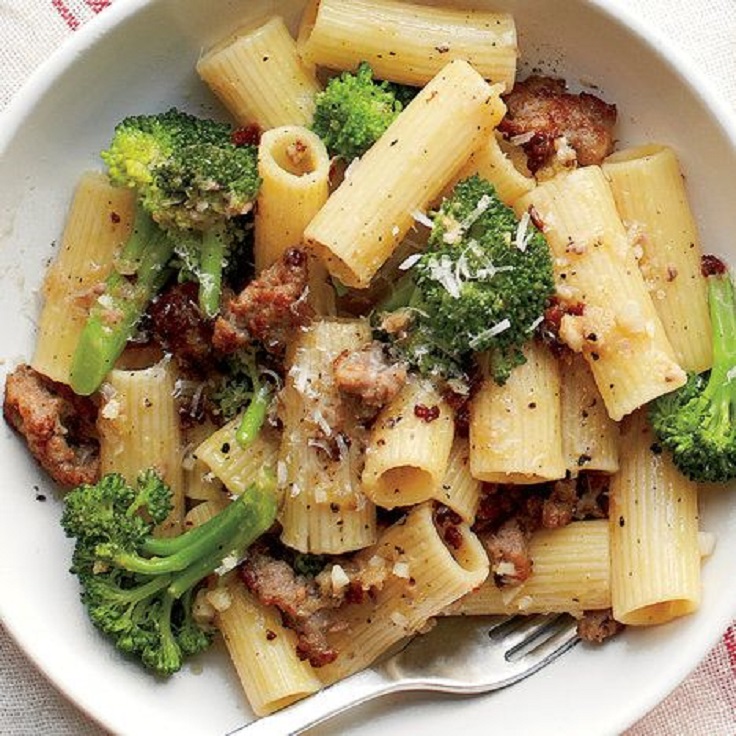 And at the very end of today's article about various sausage recipes, we have Emeril's rigatoni with broccoli and sausage specialty, and ass you can see from the picture above, it's an irresistible one. We are sure that you will love this top 10 list and we are expecting positive comments on our page.