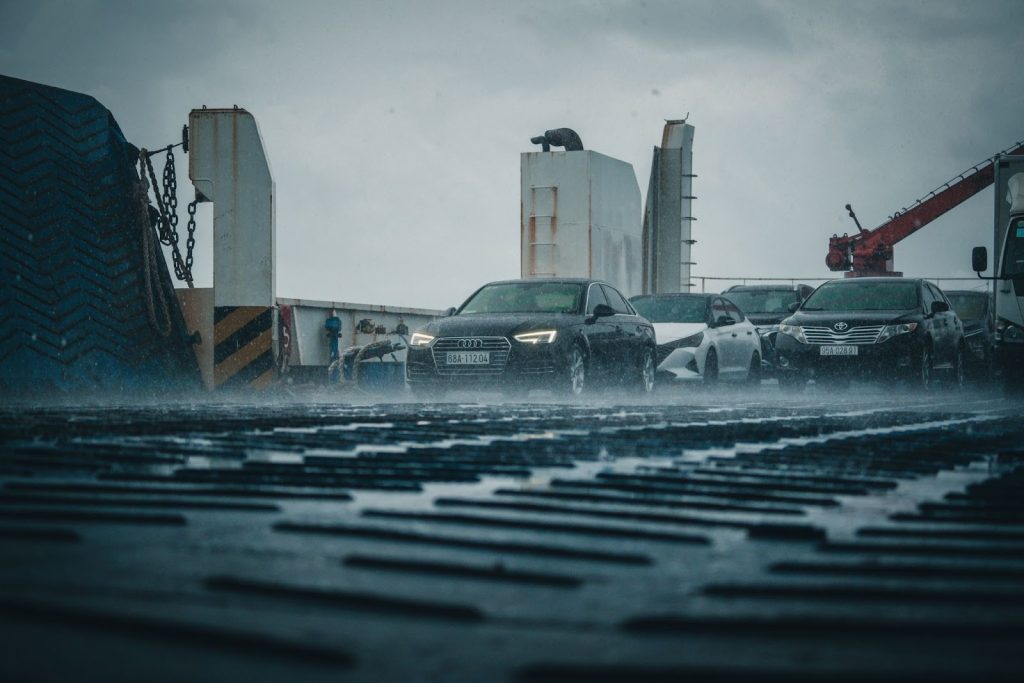 Are you planning to ship a vehicle? Whether you are moving across the country or just considering getting a new ride from one city to another, knowing how to properly protect your vehicle during shipping is essential. After all, the last thing you want is for your investment to be damaged somewhere along the way. In this blog post, we will provide you with 7 essential tips and insights on how best to ensure that your shipment goes as smoothly and as safely as possible. Read on to find out more about The Ultimate Safety Guide for Vehicle Shipping!
Understand the Steps Involved in Vehicle Shipping
Vehicle shipping can seem like a hard task, but understanding the steps involved can make the process much smoother. Finding a reliable shipping company with experience in vehicle transportation, such as Road Runner enclosed car transport or other available options, is the first step in making the vehicle shipping process smoother. Once you've selected a company, you'll need to prepare your vehicle for transport by cleaning it, removing personal items, and taking photos for documentation purposes.
Next, you'll need to review and sign a contract that outlines the details of transport, including shipping dates, costs, and insurance coverage. It's also important to ensure that your vehicle is properly insured during transport. Finally, you'll need to be available for drop off and pickup of your vehicle or arrange for someone else to be there in your place. With these steps in mind, vehicle shipping can be a smooth and stress-free process.
Research and Compare Different Vehicle Shipping Companies
As already mentioned, finding the right vehicle shipping company can make all the difference when transporting your car. When researching and comparing different companies, factors such as cost, experience, and customer reviews should be taken into consideration. Some companies may offer door-to-door service, while others may only transport to certain locations. It's important to find a company that not only meets your transportation needs but also provides reliable and professional service.
By doing your homework and comparing different vehicle shipping companies, you can feel confident in your decision and ensure smooth transport for your vehicle.
Check Reviews of Vehicle Shipping Companies You Are Considering
It's important to do your research and read reviews before deciding on a provider. By checking the reviews of vehicle shipping companies you are considering, you can get an idea of how satisfied previous customers have been with their services. A high number of positive reviews can indicate that a company is reliable and efficient, while negative reviews may signal red flags to watch out for. Take the time to read through reviews and use this information to make an informed decision on which company to trust with your vehicle.
Make Sure Your Car Is Properly Prepped for Vehicle Shipping
You want to ensure that your vehicle is properly prepped so it arrives at its destination safely and in one piece. First and foremost, give your car a good wash and remove all personal items. It's important to also check your car's fluids and tire pressure, as well as disable any alarms or anti-theft devices before shipping. Taking these steps will not only make the shipping process smoother, but it will also give you peace of mind knowing that your car is in good hands.
Get Insurance Coverage for Your Vehicle During Transport
Transporting your vehicle can be a nerve-wracking experience, especially if you're unsure about the safety and security of your precious automobile. That's why getting insurance coverage for your vehicle during transport is so important. With insurance coverage, you can have peace of mind knowing that if anything were to happen to your vehicle during transport, you would be protected. Whether you're shipping a car, motorcycle, or any other vehicle, it's crucial to make sure you have sufficient coverage. Don't let the stress of transporting your vehicle weigh you down – ensure that you're properly protected with insurance coverage.
Track Your Car's Progress While It's Being Shipped
When you entrust your car to be shipped, it's natural to feel a little anxious about its progress. Thankfully, technology has made it easier than ever to keep track of your vehicle's whereabouts. With the help of GPS tracking, you can monitor your car's journey every step of the way. From departure to arrival, you can stay informed and updated on its progress with just a few clicks. In addition, many transport companies offer real-time updates, assuring you that your beloved car is in safe hands.
So sit back, relax, and enjoy the ride, confident in the knowledge that you're never too far away from knowing where your car is.
Understand the Importance of Proper Communication
Effective communication is crucial when it comes to vehicle shipping. Throughout the process, it's important to maintain clear and open lines of communication with the shipping company. Make sure you provide accurate contact information and stay available to address any questions or concerns they may have. Additionally, stay in touch with the company during the shipping period to stay updated on any changes or updates. By establishing good communication, you can ensure a smoother and more efficient vehicle shipping experience.
Vehicle shipping is an important and stressful experience. To ensure that you have peace of mind knowing that your vehicle will arrive safely, it's essential to know the steps involved in this process. By researching and comparing different vehicle shipping companies, you can get an idea of which one is the best fit for you. Also, make sure to check reviews of companies you're considering. Ensure your car is properly prepared for transport and try to get some kind of insurance coverage for extra security. And once your vehicle starts its journey, tracking its progress is a great way to feel at ease. As long as these 7 tips are followed, you can rest assured knowing that your vehicles are safe during transport.