Who doesn't love a bridal shower, especially if some of your best friends is the main reason for the celebration?!
Bridal showers are wonderful and memorable events with your girls that are full of fun, games, and of course a lot of food and treats. When it comes to eating, for occasions like this one, elegant appetizers are always a perfect choice, because they look so cute and appropriate, they're easy to make and they're dangerously flavorful…what more do you need?!
So, if some of your girls are getting married, be brave and take all the responsibility for cooking.
We've covered you with a guide that contains 10 extra delicious mini-bites for a bridal shower that you can take under control! Good luck and have fun!
Ricotta Cheesecake and Fruit Lollipops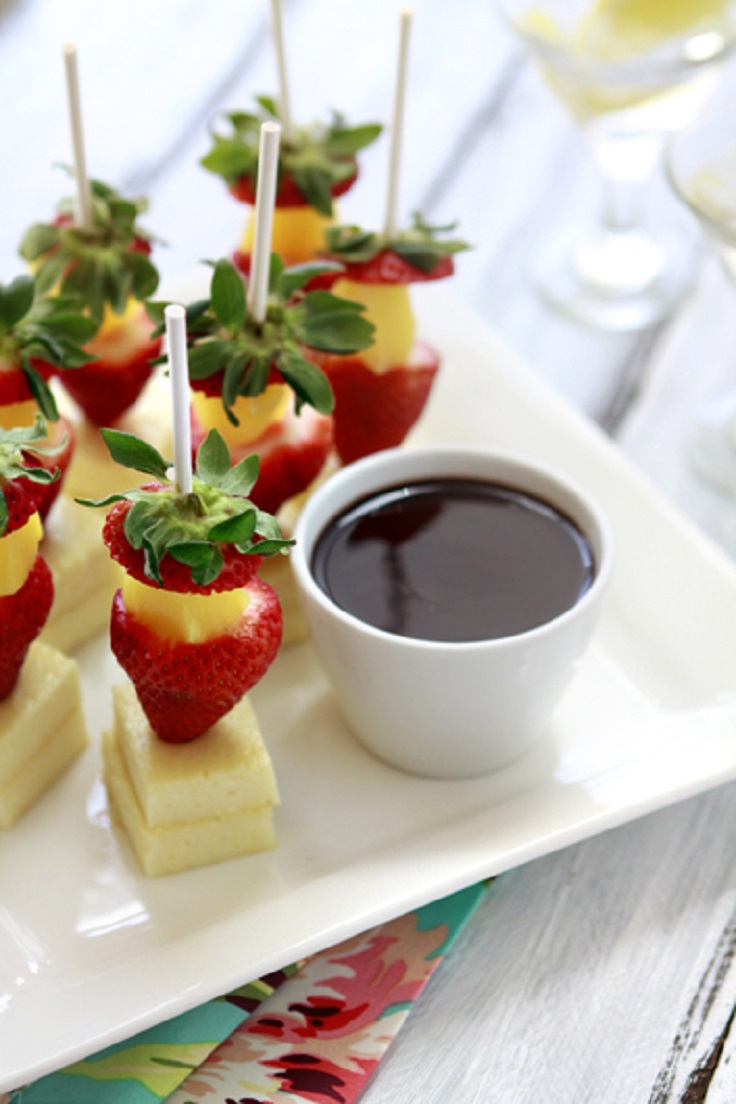 Recipe via goodlifeeats.com
In the same beginning we're offering you something refreshing, but completely out of the ordinary: ricotta cheesecake and fruit lollipops! The mix of strawberries and cheese is a taste that you must try once in a lifetime!
Strawberry Brownie Kabobs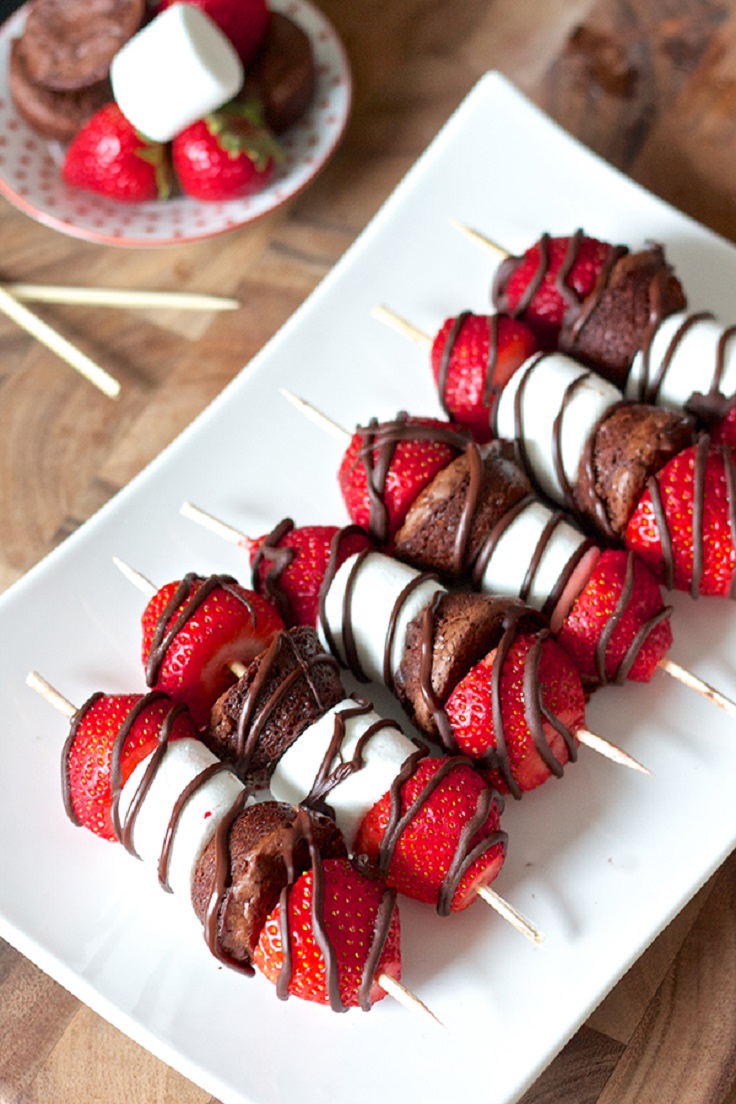 Recipe via bloglovin.com
We're continuing our superb list with strawberries again! But what more can we do when this berry fruit is so versatile and elegant, that goes well with almost everything. Make strawberry brownie kabobs by yourself and you'll have 2 in 1: an appetizer and dessert at the same time!
Lightened Baked Potato Boats
Recipe via withstyleandgraceblog.com
Lighten baked potato boats are a perfect fit for any mouth. They're cute and elegant, but most of all they're mouthwatering, which means that is a perfect fit for a bridal shower party
Rainbow Fruit Skewers.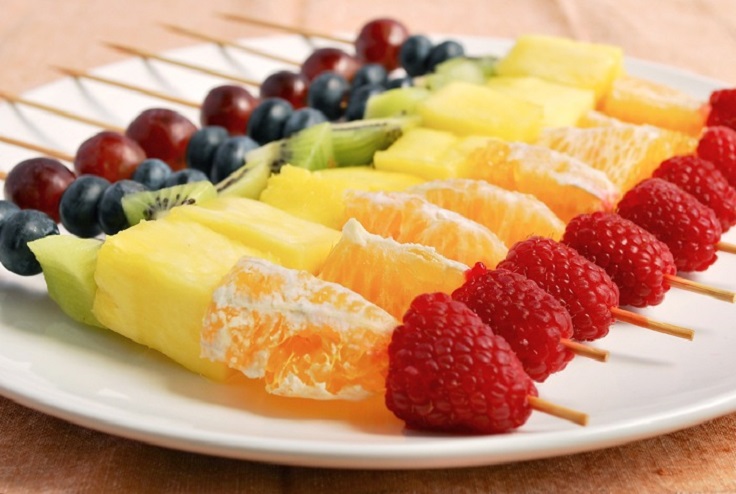 Recipe via babble.com
When you're thinking of a bridal shower table, we guess that is always colorful in your mind. So, you can easily add a fun appetizer to the menu if you prepare rainbow fruit skewers. Fruit salad on a stick is something that'll refresh the guests and it goes well with any type of cocktail!
Steamed Clams in Garlic Saffron Broth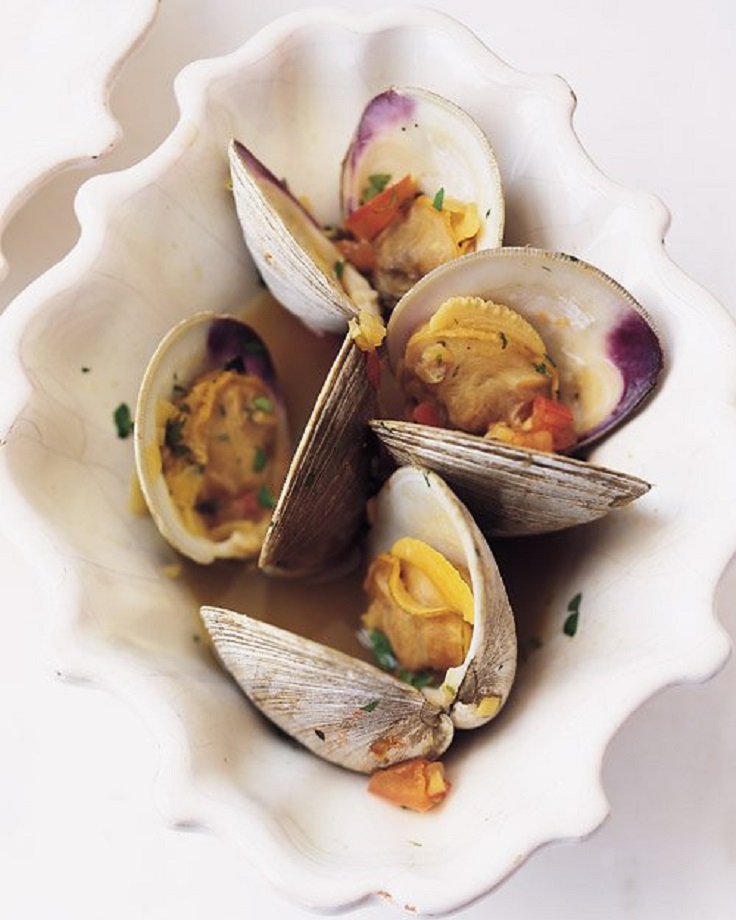 Recipe via marthastewart.com
Bring the Mediterranean taste to the table by preparing steamed clams in garlic saffron broth. They look stylish, they're delicious, and most important they're low-cal, which means that you'll satisfy every guest you want, even those that are counting the calories they take!
Avocado Prosciutto Crostini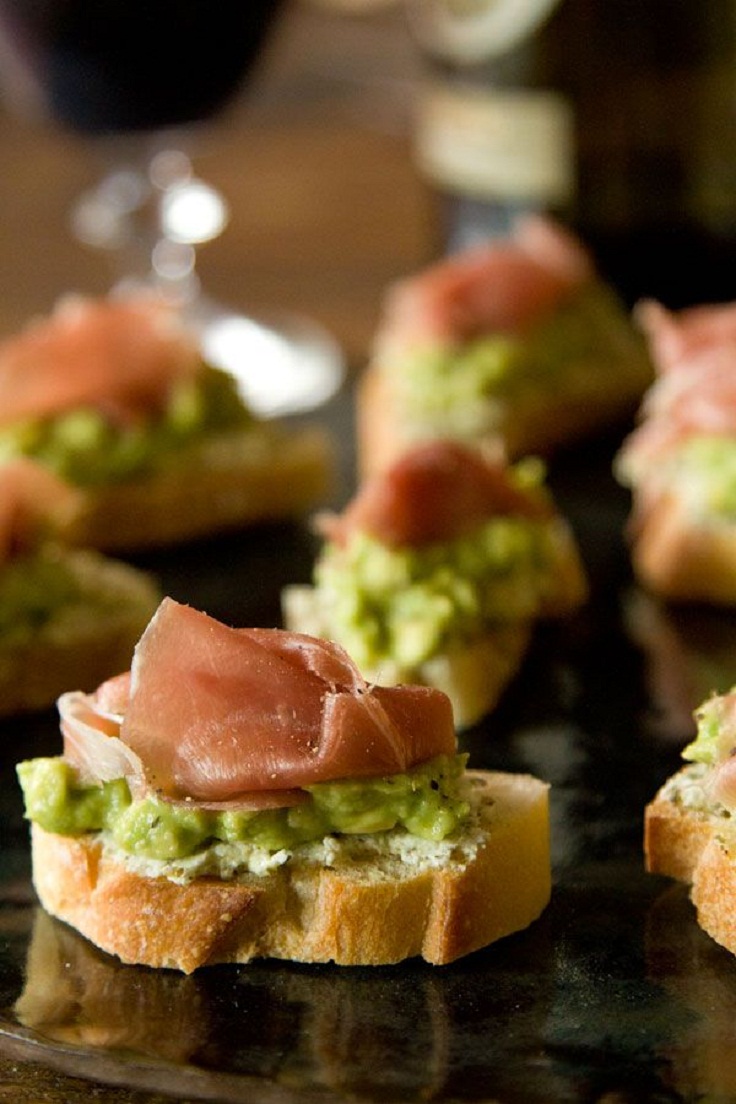 Recipe via whatsgabycooking.com
You'll agree with us that there is no party without bruschetta! We've had that on our mind and we've covered you with an amazing recipe for avocado prosciutto crostini! For more instructions check out the link!
Caprese Quinoa Grilled Stuffed Mushrooms with Balsamic Glaze
Recipe via  
Mmmmm that looks and sounds yummy…and of course, it is! Caprese quinoa grilled stuffed mushrooms with balsamic glaze is really something special and will leave everyone speechless. You must try it!
Zucchini Pizza Boats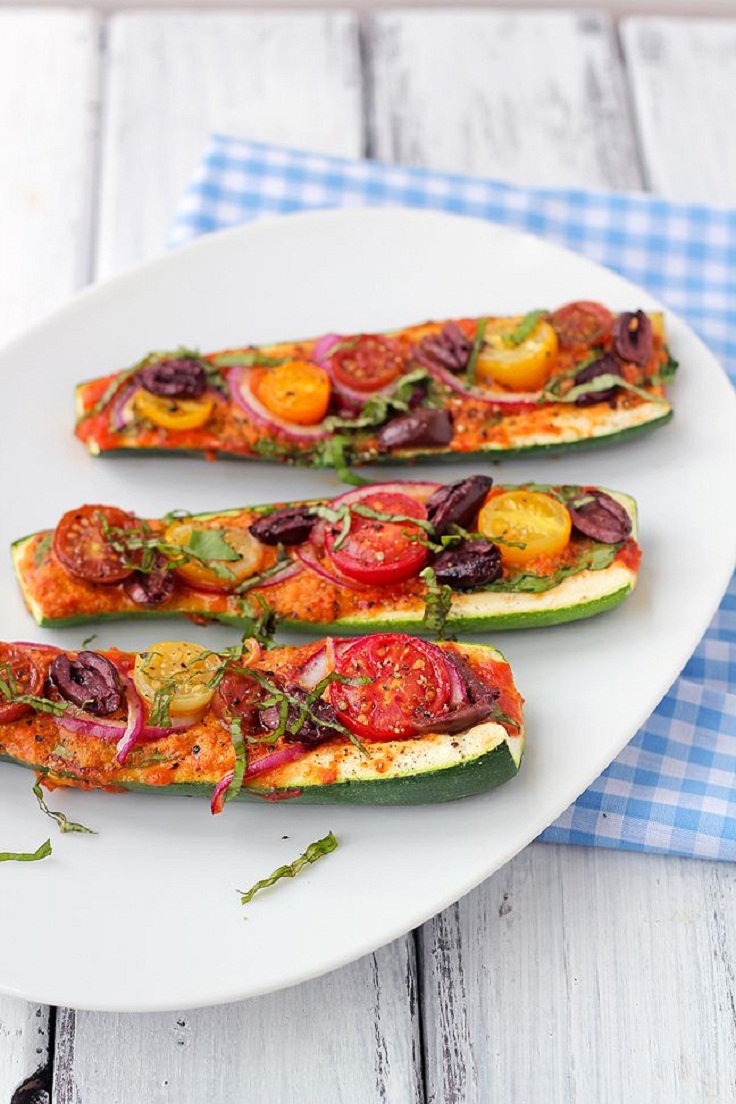 Recipe via insonnetskitchen.com
We didn't put any pizza recipe on the list, because it's becoming a little boring. But, we've incorporated a zucchini pizza boasts that will make the table even more unique and even more tasteful! Take courage and cook it, it's worth the effort and risk you'll take!
Caprese Skewers with Balsamic Drizzle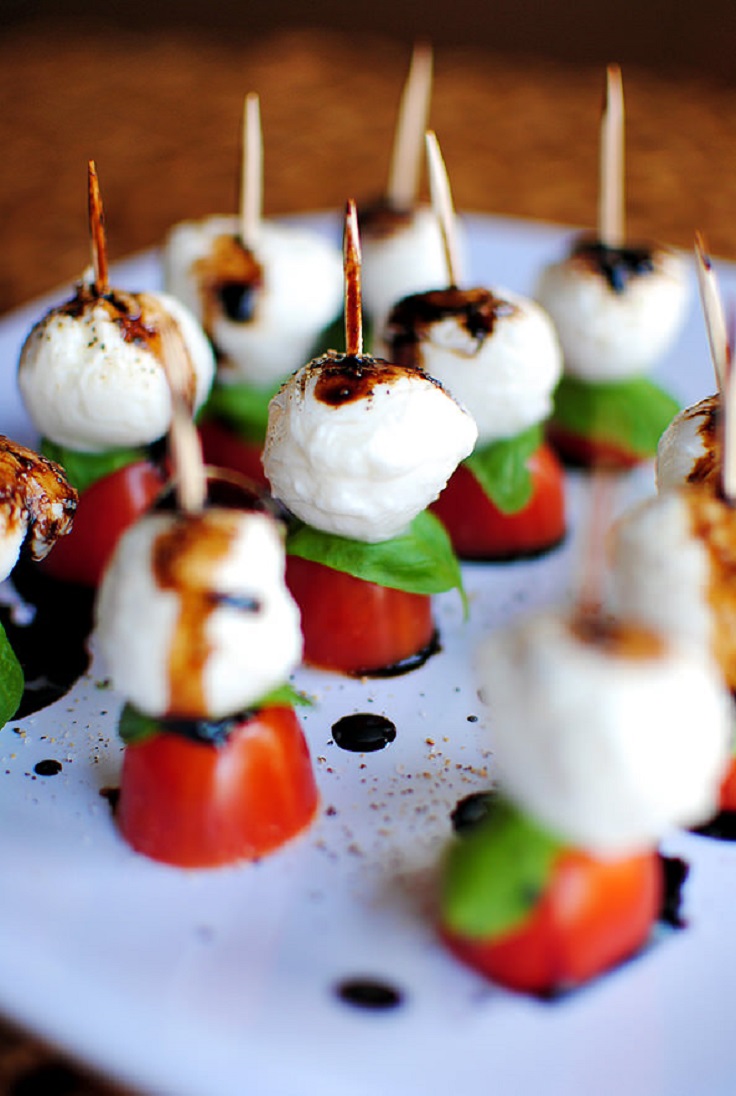 Recipe via iowagirleats.com
Everyone loves Caprese salad, but it's completely inappropriate for a bridal shower event. But, we know how much you adore it, so don't lose your hope…here is a wonderful idea for Caprese skewers with balsamic drizzle!
Mediterranean Cucumber Cups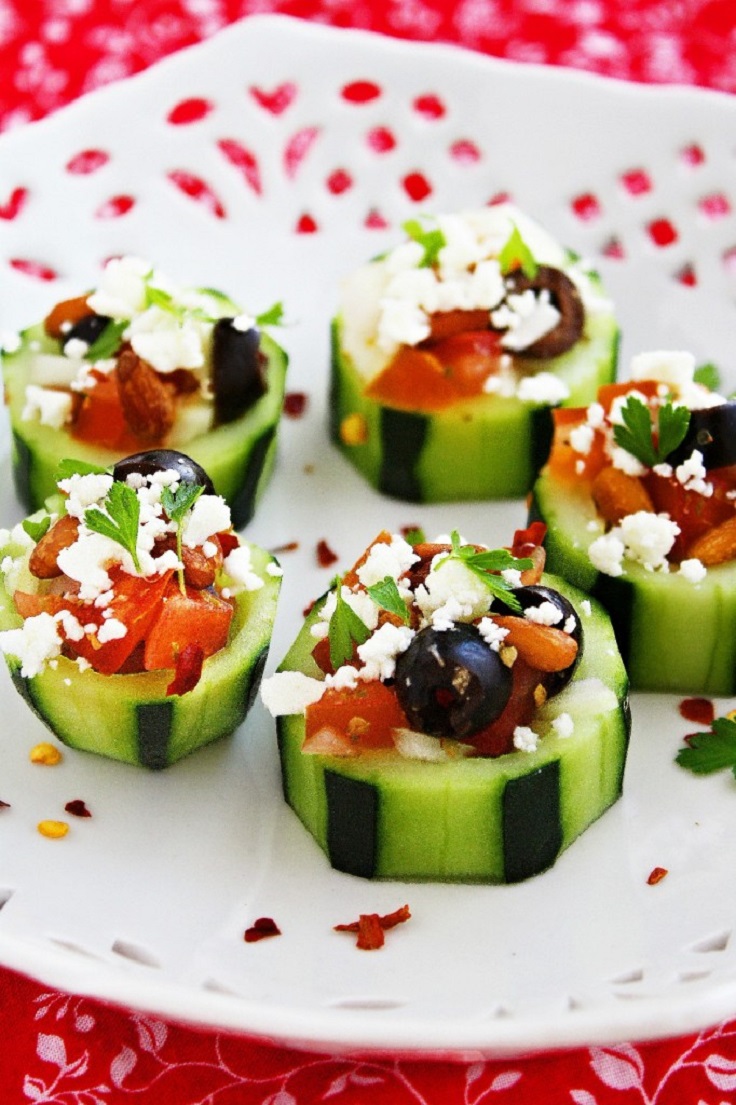 Recipe via thethreelittlepiglets.com
We're finishing the list with one more Mediterranean idea. Cucumber cups that are filled with a mix of onion, pepper, tomato, feta, olives and a lot of other ingredients are creating a delish opportunity for a bridal shower party!