Who doesn't love a bridal shower, especially if some of your best friends is the main reason for the celebration?!
Bridal showers are wonderful and memorable events with your girls that are full with fun, games and of course a lot of food and treats. When it comes to eating, for occasion like this one, elegant appetizers are always a perfect choice, because they look so cute and appropriate, they're easy to make and they're dangerously flavorful…what more do you need?!
So, if some of yours girls is getting married, be brave and take all the responsibility about cooking.
We've covered you with a guide that contains 10 extra delicious mini-bites for a bridal shower that you can take under control! Good luck and have fun!
Ricotta Cheesecake and Fruit Lollipops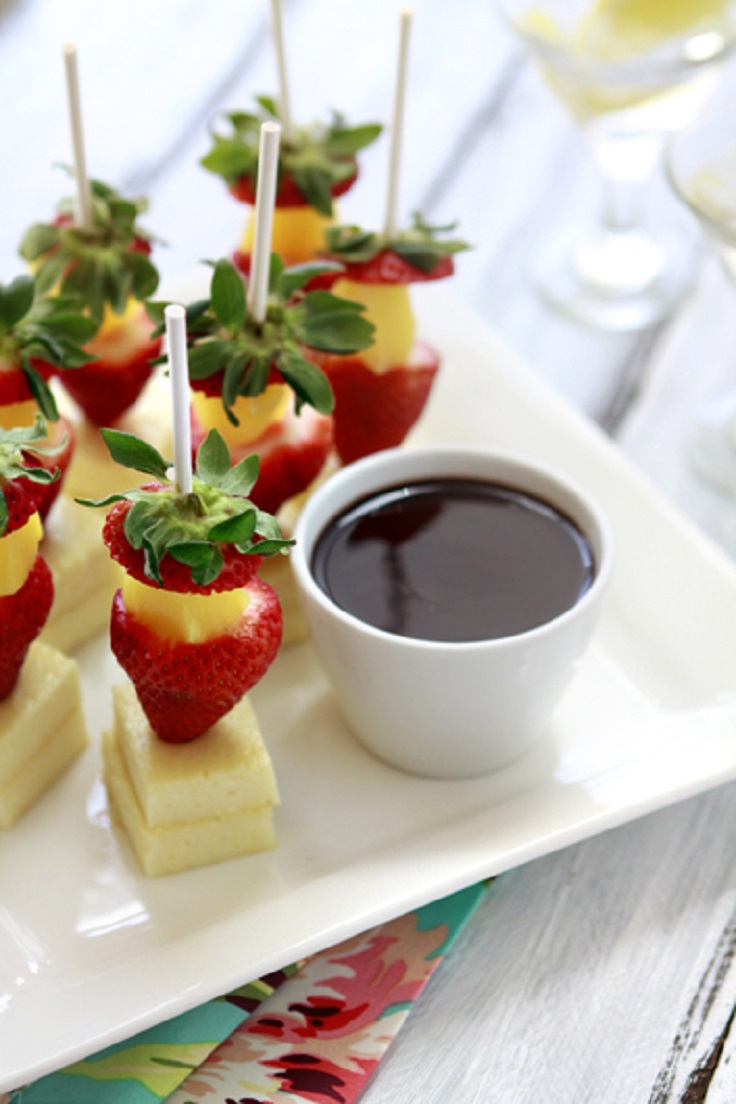 In the same beginning we're offering you something refreshing, but completely out of the ordinary: ricotta cheesecake and fruit lollipops! The mix of strawberries and cheese is a taste that you must try ones in a lifetime!
Recipe via goodlifeeats.com