As we are getting closer and closer to Christmas, you probably start to think about this year's decorations. We are aware that people can get overwhelmed with the choices in the stores around the holidays. It seems like all those shiny and new decorations just scream: "Spend, spend, spend!" It's hard to resist the urge to splurge during Christmas, but remember that it's smarter, more cost-efficient and better to have something made from scratch.
Although it's winter, the tree doesn't have to be the only green decoration. You can use some of nature's best greenery that can work as a decoration for your home. These elements can easily be found in gardens or yards and they are fun to make. Plus, it will be a great activity for you and your children to go out, gather some foliage and make unique decorations for your home. We are giving you 10 ideas to check out and make beautiful, green Christmas decorations.
Snowy Pine Cones DIY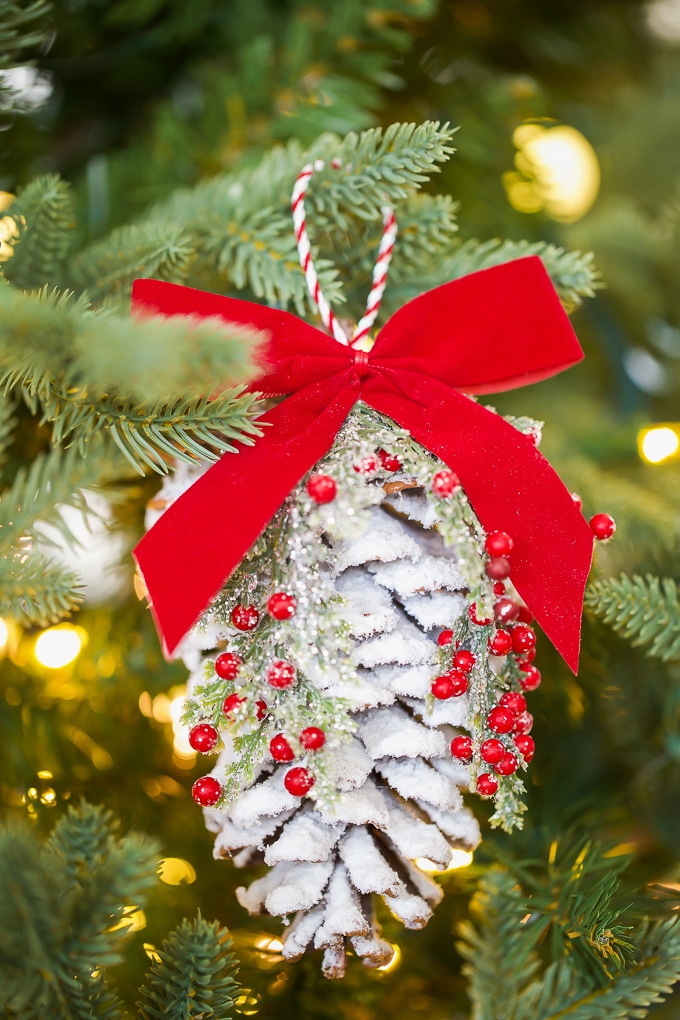 Pine cones are one of the most versatile elements of nature. It can easily be displayed as a decoration with just a little bit of work. To make these lovely ornaments, you'll need pine cones, glue and some accessories like ribbons, bows, berries etc. The snowy look makes the pine cones true winter decorations.
Ceiling Lamp Garland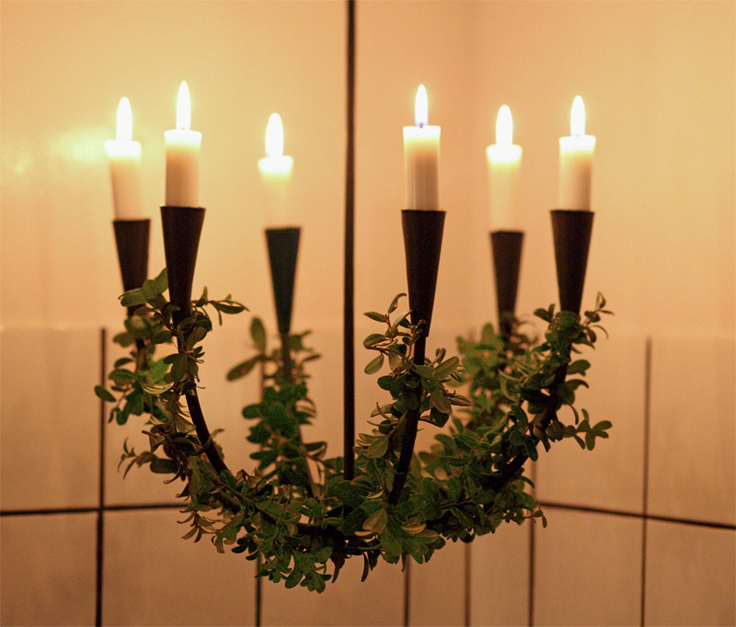 Any ceiling lamp will look beautiful and festive with this lush greenery around it. However, you can also decorate other things using the steps in this tutorial. Simple to make, yet makes a great statement piece for your home, don't you think?
Simple Christmas Swag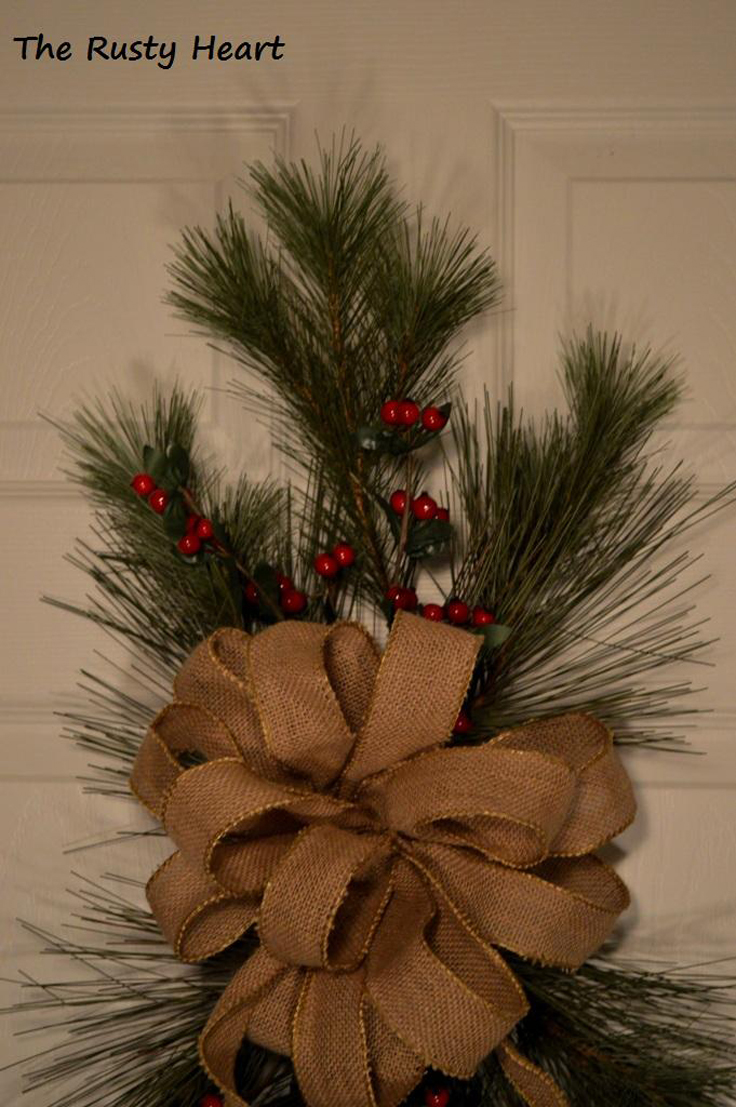 You will only need a few items to make this beautiful Christmas decoration. It's time to get creative. Follow the steps in the tutorial and add as many things as you'd like: berries, small ornaments, ribbons… Don't forget the bow that gives this piece a rustic and timeless look.
Letter Wreath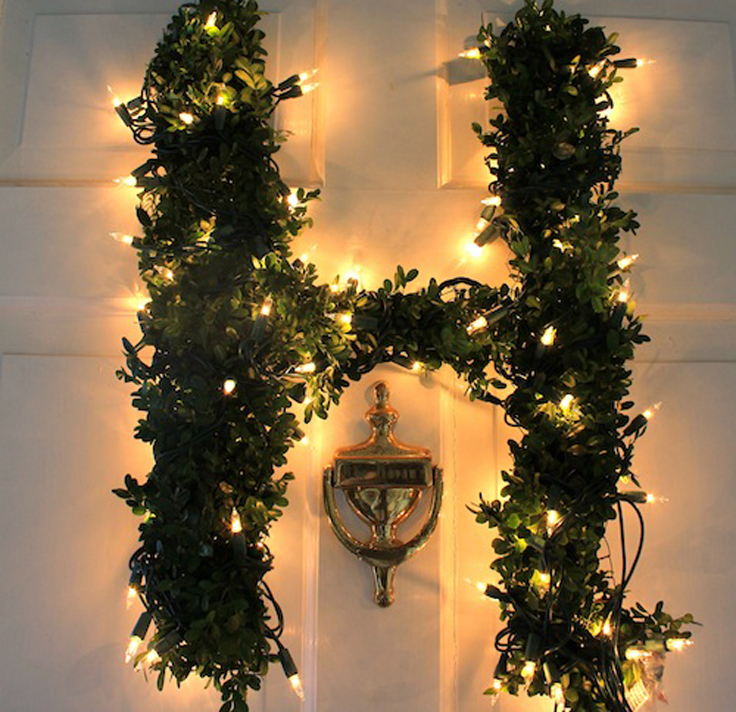 This adorable wreath is truly one-of-a-kind. All you need is to get some greenery or garlands and shape them as a letter. It can be the first letter of your name or the first letter of your family name. Embellish it with some Christmas lights and there you have it! A cute, handmade Christmas wreath for your front door.
Decorated Christmas Jars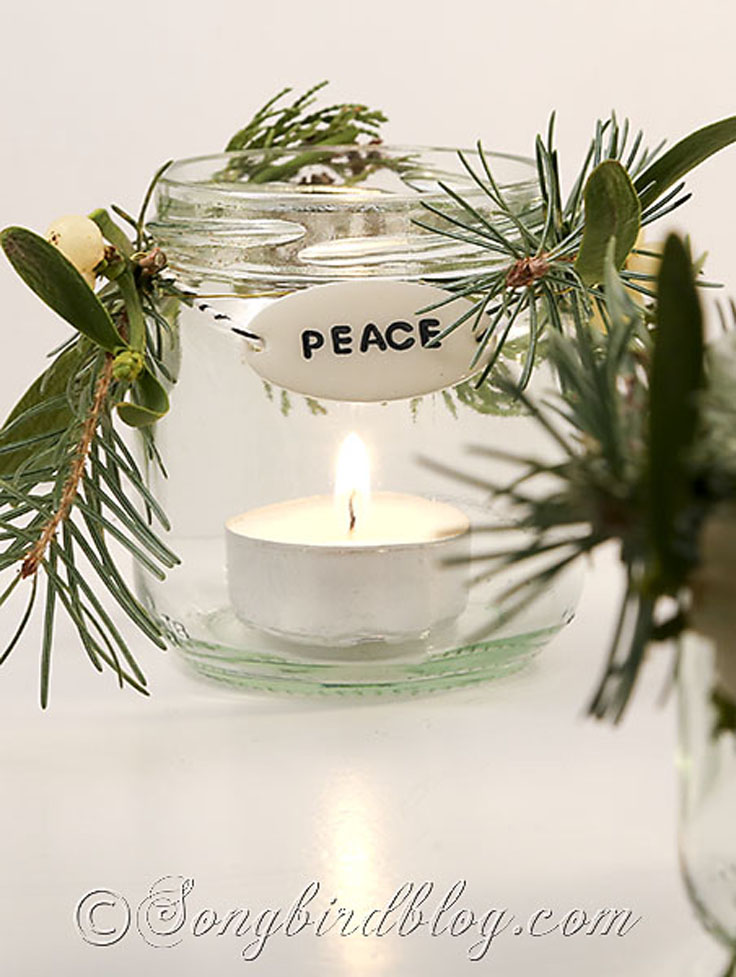 Jars are probably the most versatile element in any home. They became very popular as candle holders, and we all know that candles and Christmas go together like milk and cookies. This little jar is very easy to make. The greenery adds that final, festive touch. You can add as many details as you'd like. It's perfect for the dinner table, don't you think?
Winter Garland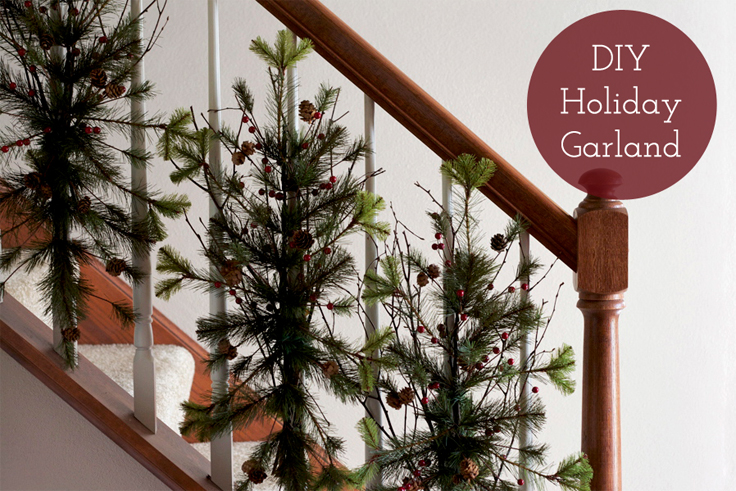 What's Christmas without some holiday garlands? These lovely handmade garlands are perfect for staircases or any place you see fit for your home. All you need is some greenery, pine cones, twigs, berries, small ornaments – the choice is yours. A quick and easy project for the whole family!
Nature Ornaments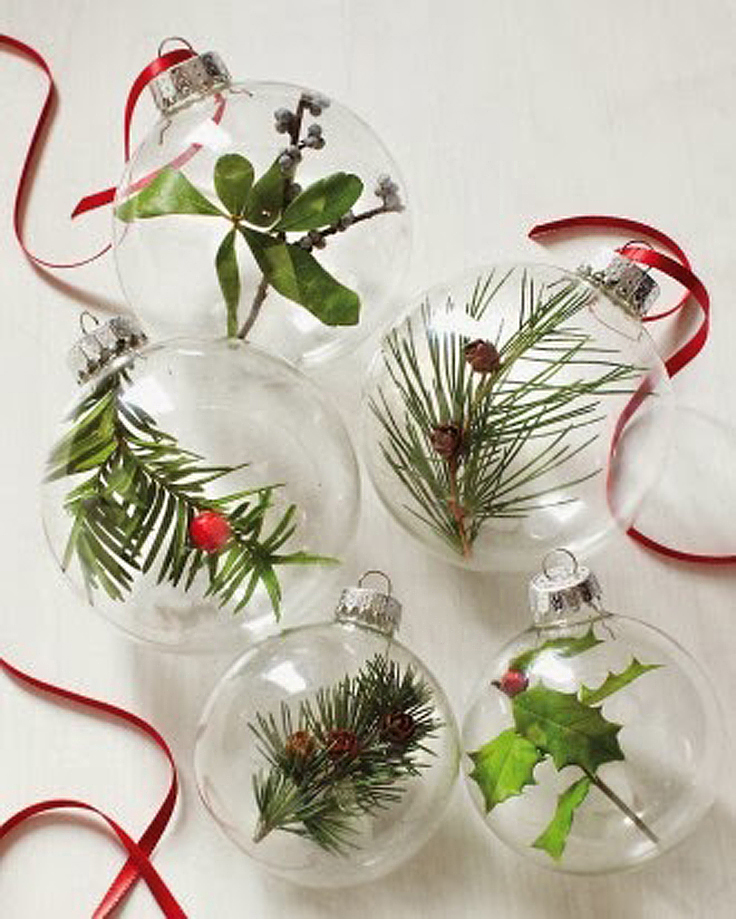 These elegant, glass ornaments will look perfect on any Christmas tree. You don't even have to hang them on your tree, you can just lay them on a pretty plate placed as a centerpiece for the dinner table. Your home will look festive and beautiful!
Cedar Swag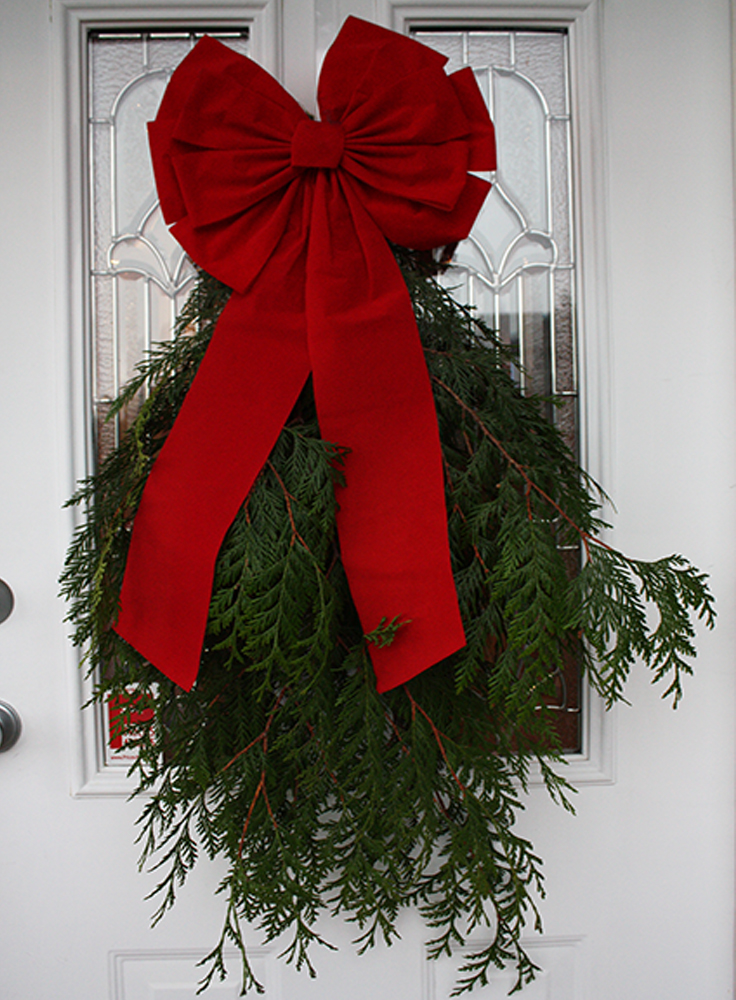 This project will definitely bring nature to your home. Instead of buying plastic branches from a store, why not try to make your own natural wreath for your front door? It wouldn't take too much time to make and the result will definitely sweep you off your feet. Don't forget to put a nice bow for a festive look!
Wood Star Ornament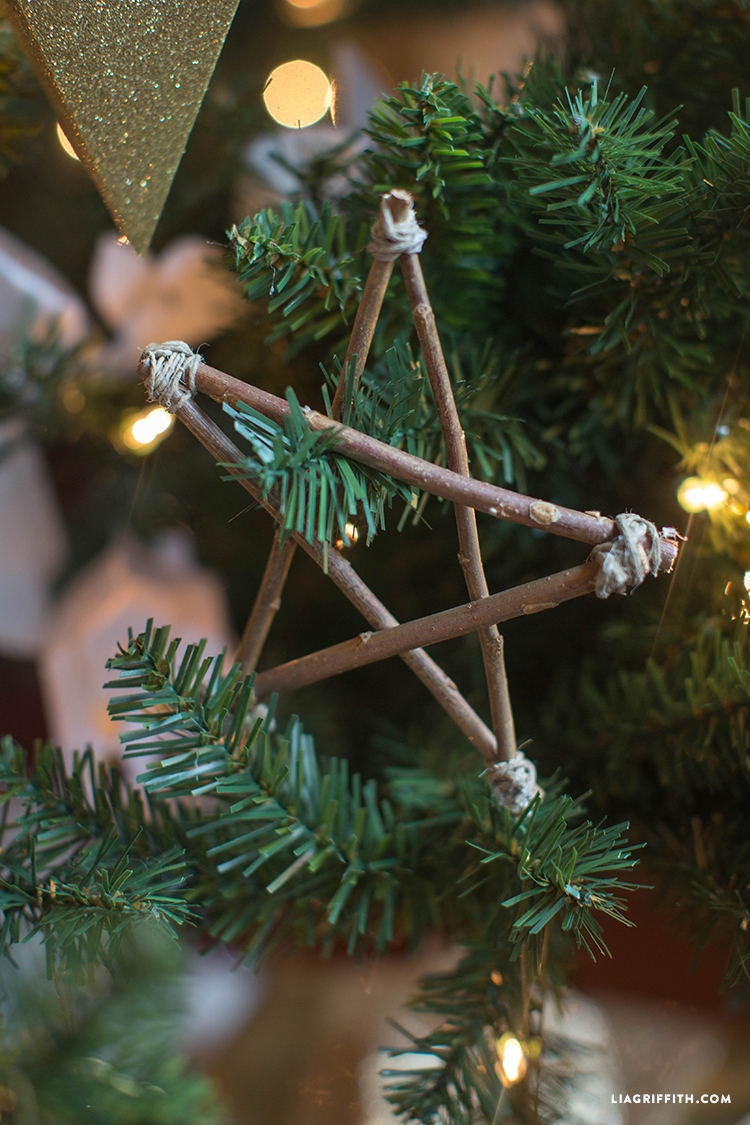 A simple and easy-to-make project that you and your children can do together. It's always good to have wooden Christmas decorations, especially if they come straight from nature, as these little branches. They give a rustic and cozy look to your home. This star also makes a great gift for everyone. We're sure everyone will appreciate it.
Greenery Wreath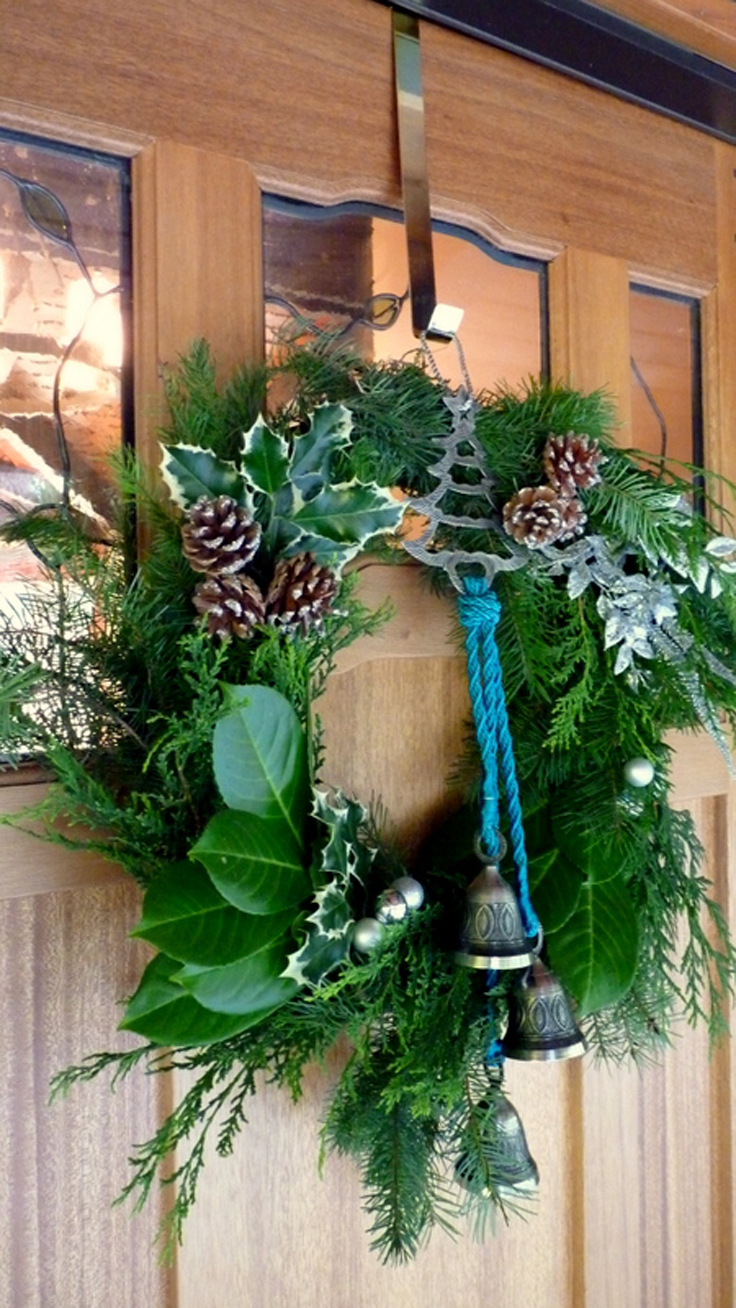 You can never have too many Christmas wreaths, right? This one is a real feast for the eyes. The lusher it is, the better. You can add branches, twigs, berries, pine cones, bows and ribbons, as much as you like. The end result will definitely astonish everyone in the neighborhood.
And there you have it! A complete list of wonderful DIY decorations made with greenery. You just need to find your favorite ones, make them and share your thoughts in the comments. Enjoy the holidays!