Summer is a great time of year to be doing lots of exercise. With warmer temperatures and longer days, we're likely to be spending more time outside which increases the variety of different activities and exercises we have available to us. If you're looking to make this summer an active one, below are just a few of the exercises you can get stuck into when the sunshine finally arrives:
Cycling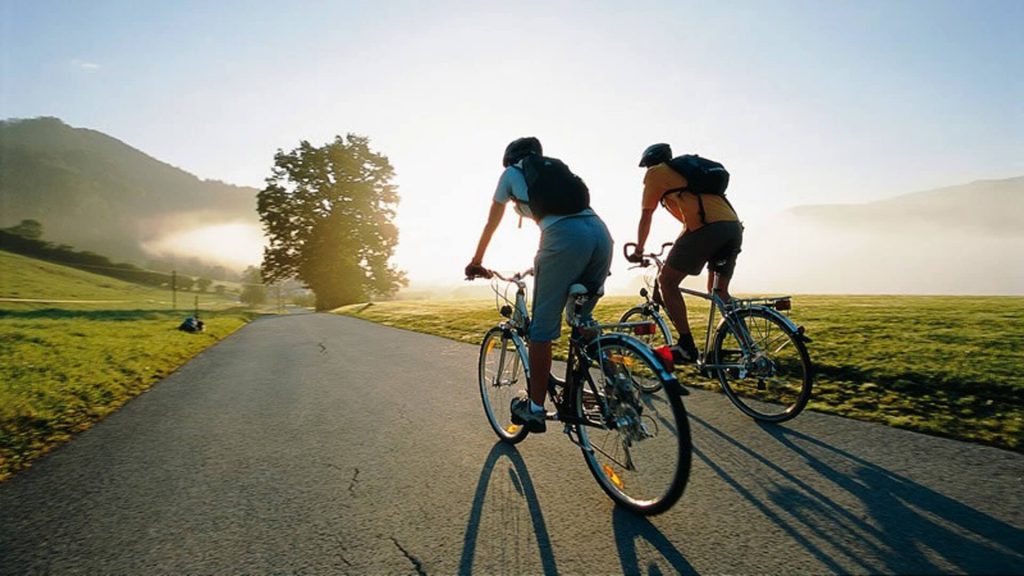 During the summer, visibility is increased and conditions are drier making it the perfect time to get your bike out.  Where possible, why not cycle to work rather than taking the car or bus? Cycling home from work is a great way to destress and make the most of the summer air. Summer also presents a great opportunity to head out on longer bike rides. Take a picnic and make a day of it, there are so many beautiful trails to explore whether you prefer to be in the countryside or by the sea. 
Hiking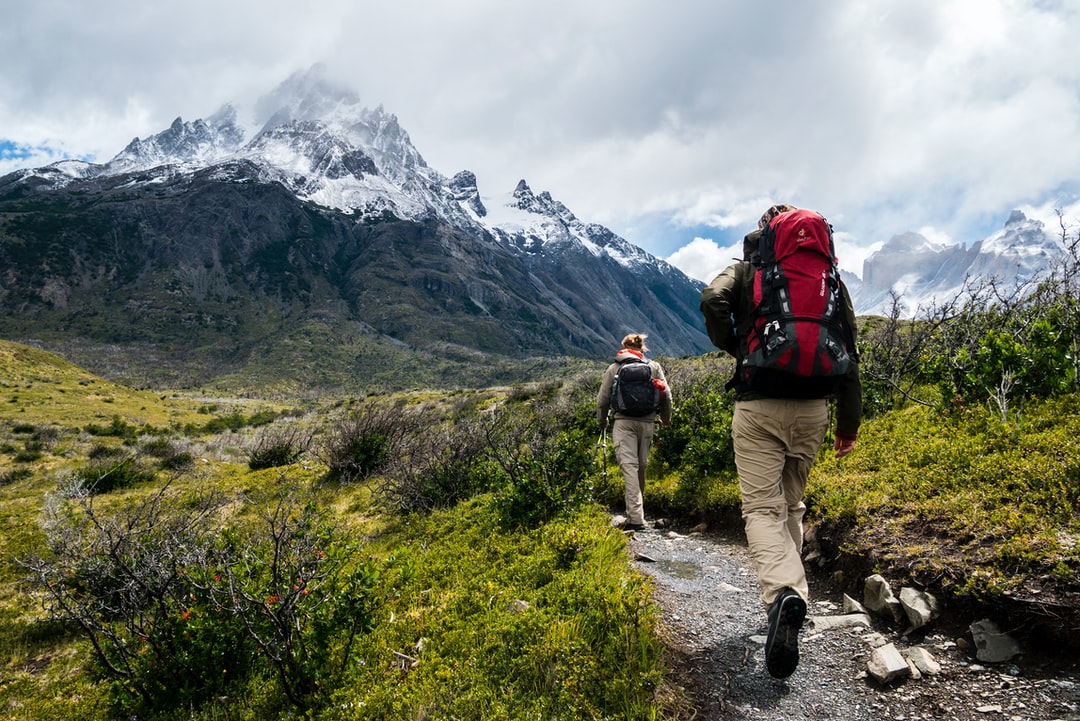 The great thing about hiking is that you can make it as strenuous or as laid back as you like. Pick a route that suits you, pack a bag with plenty of snacks and water and get out in the sunshine. If you are looking to make your hike more strenuous, you could choose a longer, hilly route and wear a weighted backpack.  This will work your whole body, improving cardio and muscle strength. The best thing about hiking expeditions like this? It hardly feels like a workout at all. Surrounded by nature and hopefully basking in glorious sunshine, hiking is a fantastic way to spend your summer in the great outdoors. 
Yoga in the park (or at the beach!)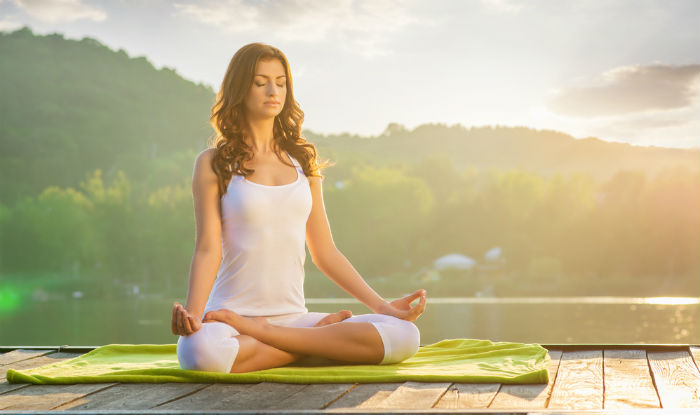 Yoga is really beneficial for both physical and mental health, so why not make it even better by enjoying it in the summer sun? Outdoor yoga allows you to connect with nature all whilst improving your physical strength, balance and flexibility. Really you can practise yoga anywhere you can put your mat- in your garden, in a park or even at the beach. However, a great way to start this exercise is by joining an outdoor yoga group where a teacher will guide you through the exercises and you'll be able to socialise before and after the sessions. 
Kayaking/ Canoeing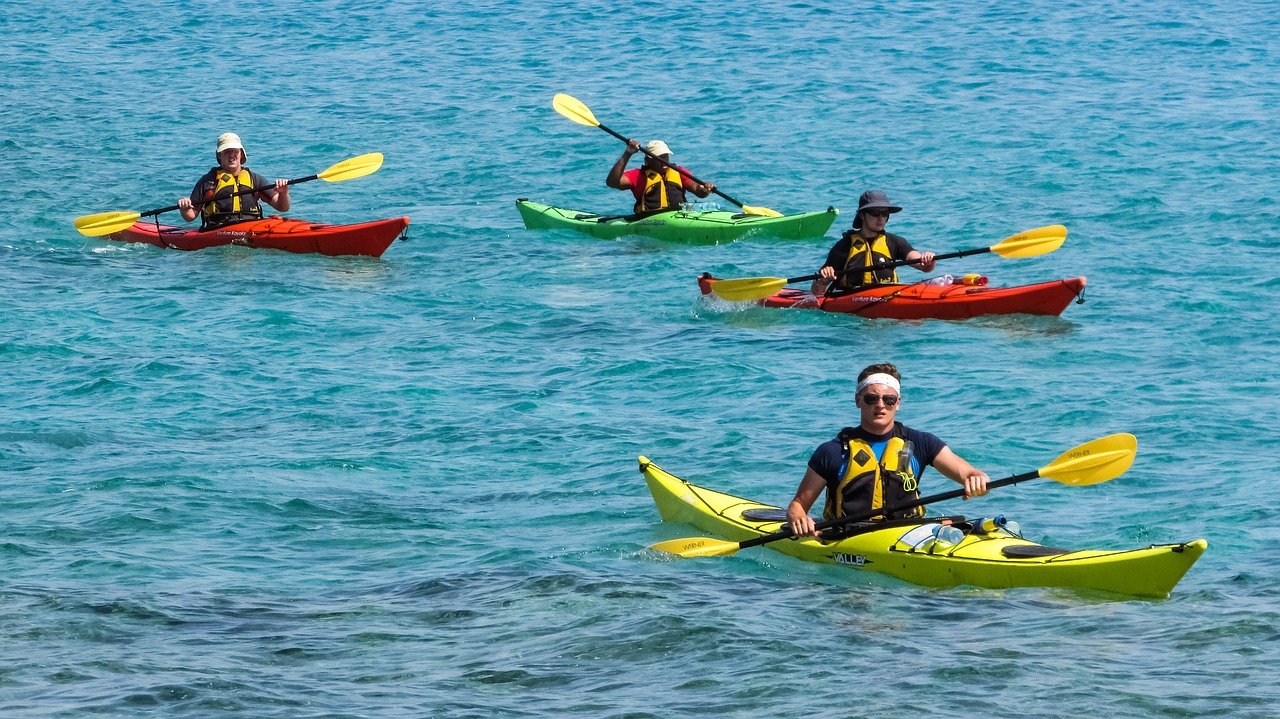 On hot days we naturally gravitate towards the water. It's no surprise therefore that watersports have to get a mention in our top 5 fun summer exercise ideas. If you've never been in a kayak or canoe before then summer is a great time to give it a go. There's no better feeling than being on the water with the sun shining and you can choose to make your paddle as strenuous or easy as you like. Paddling is great for working your upper body and core, all whilst enjoying some lovely scenery. Going out in a group on double kayaks/ canoes also makes this a really fun, social activity. 
If you aren't sure what gear or clothing you need for this adventure, head out to Globo Surf and read their detailed guides and buying lists.
Outdoor Swimming 
We couldn't not mention swimming when it comes to summer. If you live near an outside pool, summer is the time to enjoy it without getting freezing cold the minute you step out of the water. Swimming is a fun exercise for people of all fitness levels to enjoy. It's also very low impact which means it doesn't put pressure on your joints like many on-land exercises such as running. Of course, swimming doesn't just have to be in a pool- summer is the time to be at the beach so get out to the coast and take a dip in the sea!
Rounders
The perfect game for enjoying with friends and family. An old time favourite, Rounders is great for inspiring a bit of healthy competition whilst providing an excellent cardio workout as you run from base to base. All you need is a large green space and a bat and ball- you can make bases out of jumpers/ bags, or any spare items that you have with you.  The game can be played according to different rules, however to help prevent any unwanted bickering, you can always check out the rules according to Rounders England.  
Beach Volleyball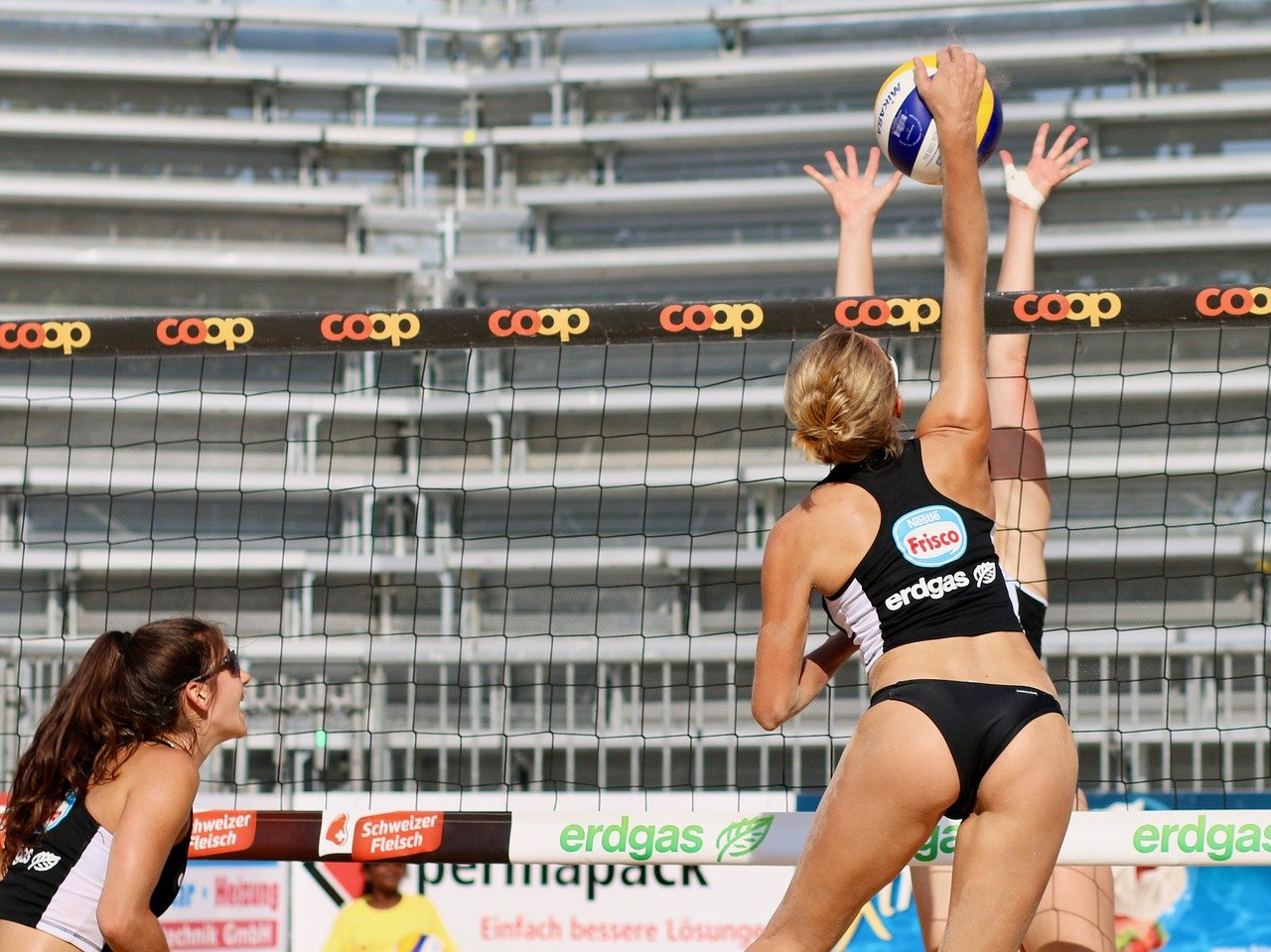 An absolute summer classic, you can't go wrong with a game of beach volleyball. Ideal for playing in between sunbathing, volleyball is great for improving agility and muscle tone. The resistance created by the sand also means that exercising on the beach burns a lot more calories than exercising on roads and concrete surfaces. This means you'll be giving your body a great workout, all in between topping up your tan. 
Geocaching
If you've never heard of it before, Geocaching is basically a massive outdoor treasure hunt using GPS enabled devices. Placed around the world are millions of hidden containers known as 'geocaches'. Using GPS coordinates, participants navigate their way to find the geocaches. In order to get involved in geocaching you'll need to buy a membership with geocaching.com, however the only other thing you need is a mobile phone with GPS or other GPS device. Although this activity requires a little more forward planning, it's a fantastic idea for keeping you active with a goal to work towards at the end. 
Tennis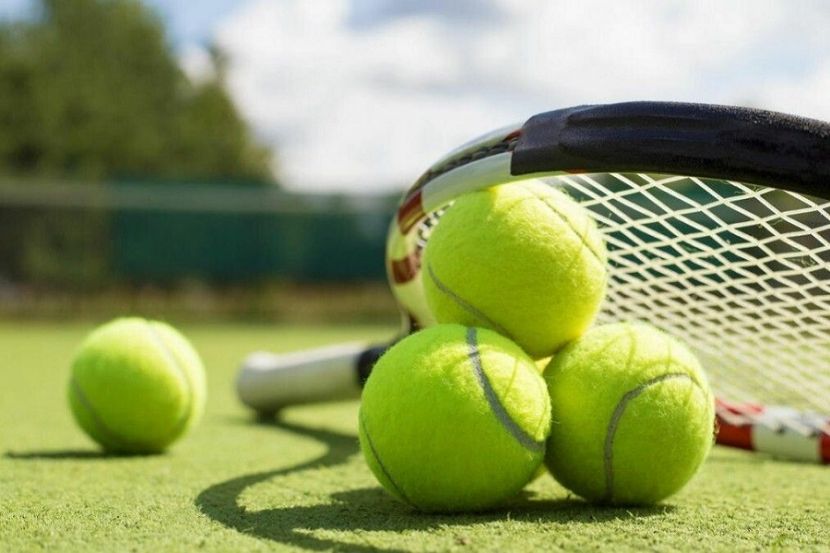 Tennis is particularly good for improving coordination and cardiovascular fitness. With conditions in the summer perfect for playing tennis outside, it's a great time to get involved with the sport. Whether you've never watched Wimbledon or have been an avid player for years, summer is the time to make the most of the courts. Find a court near you and bring your friends along- alternating between doubles and singles keeps it fun and makes the game more social. 
Golf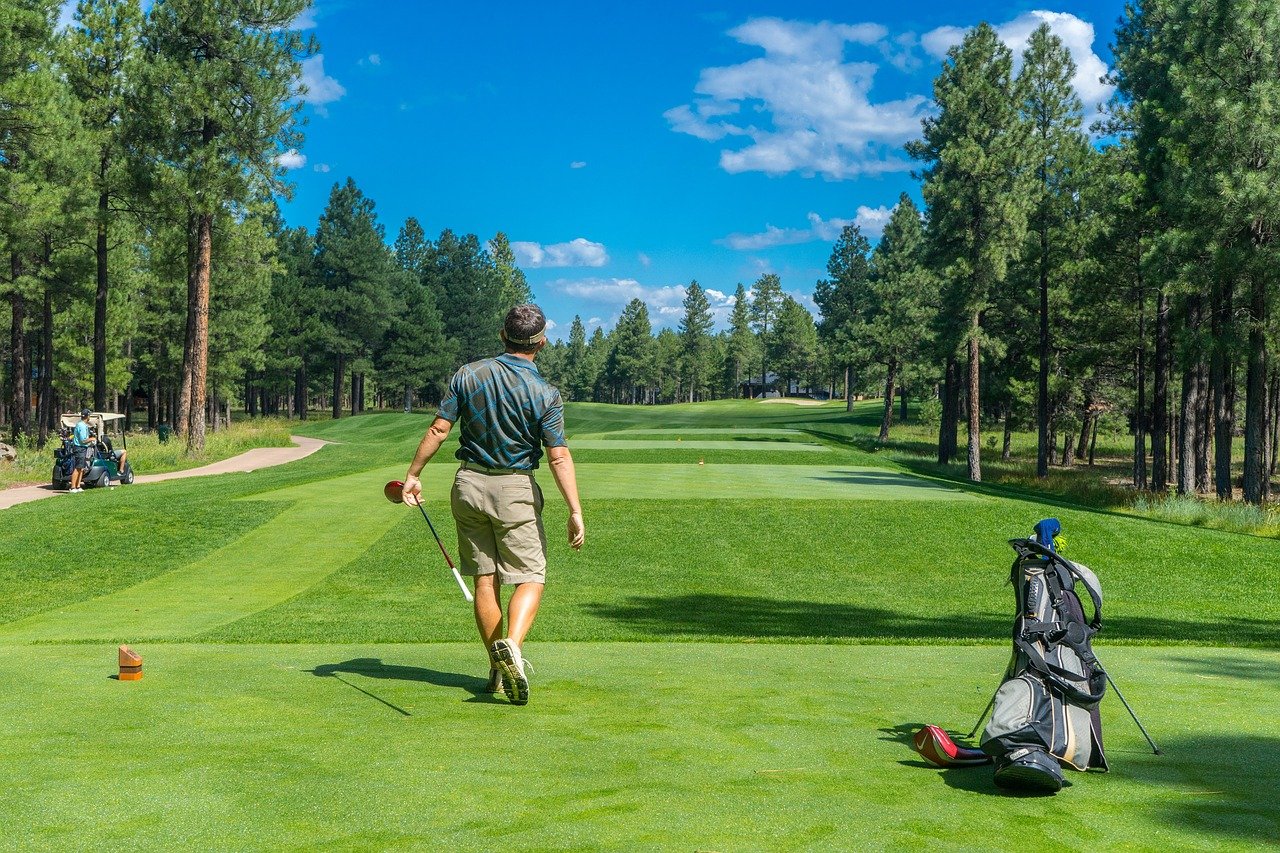 A day out on the golf course is a fantastic way to make the most of a sunny day. If you're more serious about taking golf up as a sport then why not join a golf club nearby and get started this summer? However golfing doesn't just have to mean advanced courses and driving ranges- we can't forget mini golf! Although mini golf isn't the most intense workout it's a lot better than lounging in the garden and provides great entertainment, particularly for families with young kids.