Starting a business comes with many responsibilities, not the least of which is getting professional insurance. All businesses need basic liability insurance, and most need other types too. Liability insurance simply helps a company pay for lawsuits and settlements if a customer is physically injured or their property is damaged. Companies which have employees also need worker's compensation, and those that use vehicles to travel to worksites and/or as a work tool need to carry commercial auto insurance coverage as well.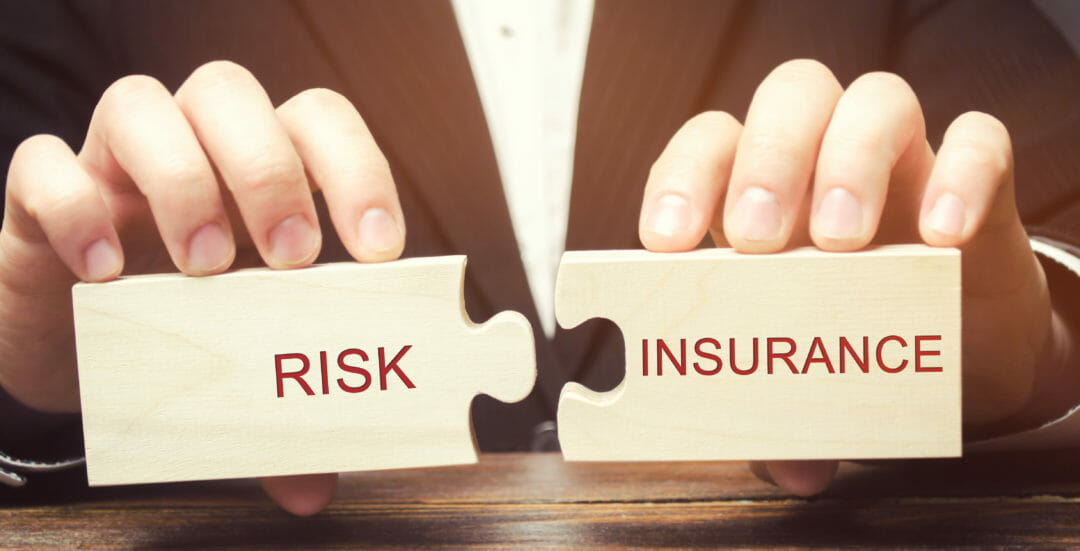 The cost of business insurance varies based on where business is conducted, the dollar level of coverage desired, and a number of other factors. Most new companies don't realize, however, that the risk level of the company plays an important role in both how easy it is to get insurance, and how much the cost of that insurance will be. Commercial insurance companies rate the risk of a contractor based the industry, how new the company is, and whether it has a history of filing insurance claims.
Here we'll look at the top 10 types of contractors with the highest risk according to insurance companies.
1. Roofers
Roofing contractors are high risk contractors because of the very nature of the services they provide. A roofing company normally has multiple employees climbing around steeply sloped roofs many feet above the ground. The risks of slipping, falling, and injury are elevated due to these working conditions, and this increases the likelihood of worker's compensation claims. 
Roofing contractors also often have one or more commercial vehicles used for driving between jobsites, and they carry expensive tools and equipment. Increased travel puts the vehicles and people at increased risk of being involved in accidents, and expensive tools and equipment are often the target of thieves.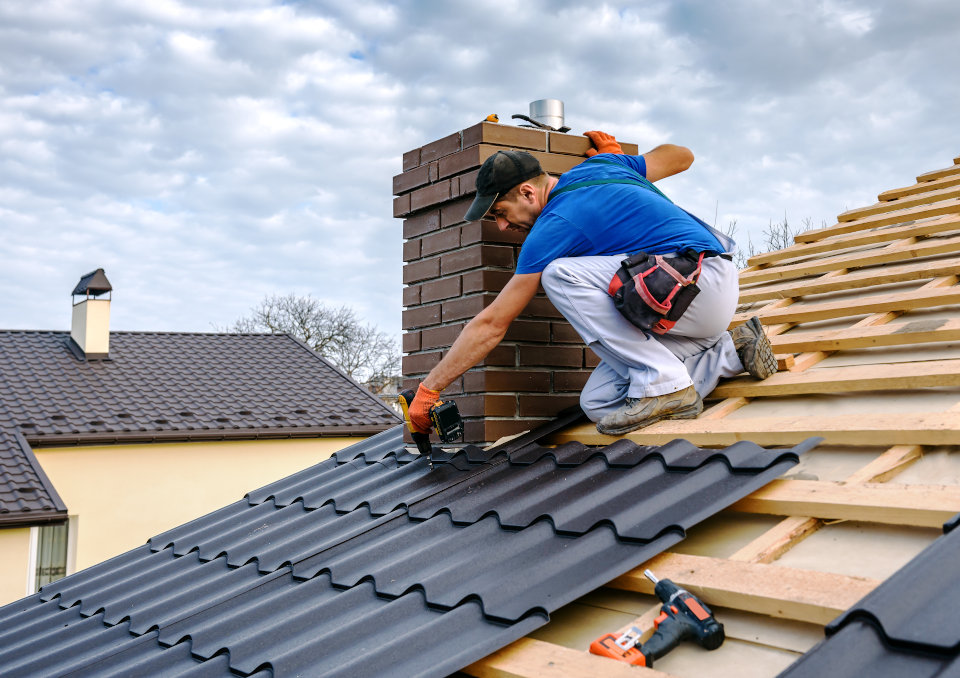 2. Tree Trimmers
Tree trimmer insurance is high risk for similar reasons. Whether the contractor works solo or has employees, there is a higher risk for accidents and injuries during the course of normal daily operations. A tree trimmer may cut a branch, for example, which damages a neighboring fence, and causes the neighbor to file a claim against the company. Someone walking by on the sidewalk may claim that they tripped on debris from the tree trimming activity and suffered injuries.
3. Stucco & Plastering
Contractors who provide stucco and plastering services inside a home or business are higher risk for commercial insurance coverage because jobsite injuries and theft are common. Bricks and plastering materials are heavy and bulky, increasing the potential for someone to strain a muscle when carrying them. Employees also risk dropping items and causing property damages, or even encountering simple issues such as getting plaster dust in their eyes. Each of these potential issues is a potential insurance claim, and the increased potential makes the company riskier in the eyes of the commercial insurance provider.
4. Plumbers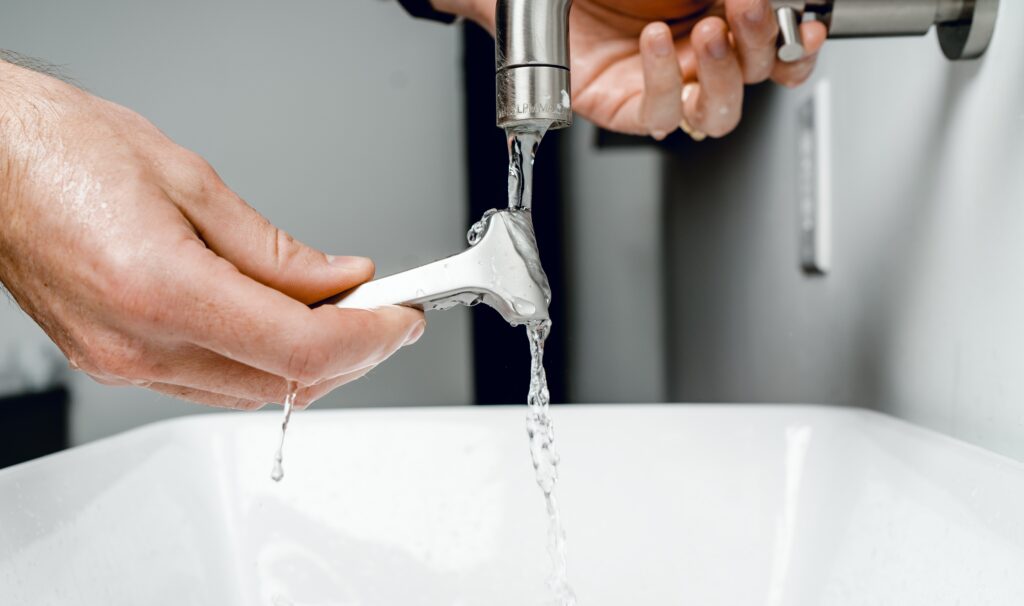 Plumber insurance is a high-risk contractor insurance because of the potential for higher general liability claims. Plumbers often work inside a customer's home where there may be delicate collectibles and keepsakes, for instance. A plumbing contractor could simply be walking past an item, and it falls and breaks. Whether the plumber actually caused the item to break or not doesn't matter, the customer may still file a damage claim against them. This type of claim is handled by the plumber's commercial general liability insurance, and the increased potential of the claims is why plumbing contractors are considered higher risk.
5. General contractors
General contractors have many moving parts. Multiple jobsites and varying types of jobs means that general contractors often have many employees, vehicles, equipment, and materials in action at once. The more moving parts a company has, the more potential there is for accidents, thefts, or damages. Higher risk of employee injuries increases the cost of worker's compensation coverage; higher risks of auto accidents with company vehicles increases auto insurance coverage; having multiple jobsites increases the risks of general liability claims, etc. Each type of commercial insurance coverage has increased risks for general contracting companies, thus the costs are higher.
6. Debris removal
Debris removal contractors are at higher risk of having worker's compensation claims against them, because employees often work in dangerous settings. The debris removal company may need to clean up broken glass shards for instance, or sheared metal, both of which can injure people easily. These contractors may also drive company vehicles more frequently, thus increasing the risk of commercial auto accident claims.
7. Concrete contractors
Concrete contractors often have large vehicles and expensive equipment that is targeted by thieves. These companies also may have increased worker's compensation claims due to on-the-job employee injuries, or property damage claims from third parties.
8. Interior construction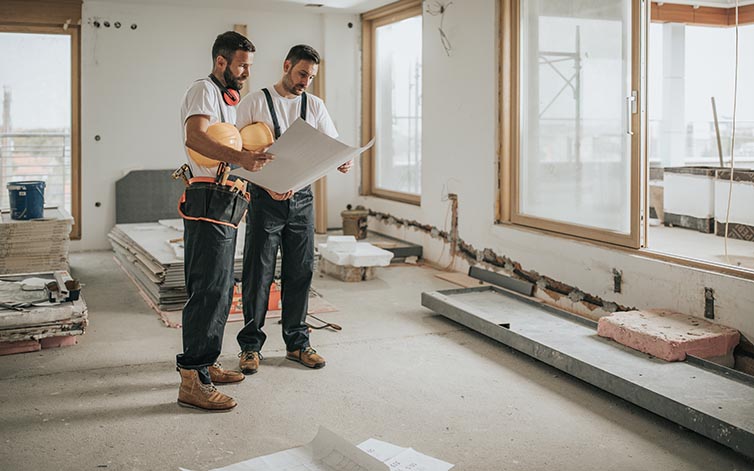 Interior construction contractors are higher risks for commercial insurance purposes, because the tools and jobsite materials are often targeted for theft. There are also increased chances of a customer or third party claiming to be injured on a jobsite.
9. Carpenters
Carpenters are also targeted for theft of tools and materials, and because jobsites can be cluttered with materials, there's an increased chance of general liability claims.
10. Handyman services
Handyman services are very much like general contractors. They may do a little bit of everything. Handman services are considered higher risk because of the variety of work they offer, but also because they're often young companies.
Unfortunately, contractors of all types have the preconceived reputation of being unreliable and/or producing shoddy work. This reputation causes all other contracting companies to pay the price in the form of high-risk contractor's insurance. Speak with a commercial insurance agent to discover the best ways to reduce your company's risk, and potentially reduce insurance costs as well.