This article will tell you how to tame and take care of your damaged hair. Take a deep breath. Think positive and stay confident. Hair can be damaged quite easily, but it takes a little longer to repair it. The good news is that you can start using techniques and forming new habits that will make your hair look better right away as you restore its health over time. Learn how to immediately rescue damaged hair, use products that will improve your hair's health, and practice habits that will keep your hair healthy in the long term.
Here you can find homemade masks and treatments that will help your hair getting better and healthier. No worries, just be patient and after few treatments you will see the results: healthy, soft and shiny hair!
1. Homemade Coconut Oil and Honey Hair Mask
via ohthatcurl.blogspot.com
Coconut oil is said to be one of the best things you can put on your hair as it really nourish and moisturizes it as it helps stop protein loss from your hair so if you're a curly girl this is great! It's also said to be great at combating scalp issues such as dandruff. If you can try and get extra virgin, unrefined coconut oil as it will be in its purest form and therefore, easier for your hair to absorb.
Honey is yet another natural ingredient that helps your hair stay healthy and happy. It can also over time, naturally lighten your hair.
2. Banana, Avocado & Egg Masks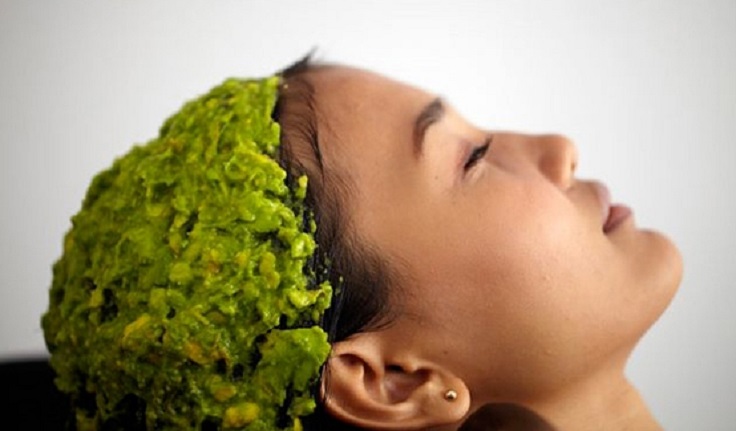 The banana hair mask as the miracle that will moisturize and reverse damage to hair. While the avocado has found its way onto many a head of hair over the years, and is a touted ingredient in tons of moisturizing hair products. And the eggs are famously high in protein, sulfur and biotin. Protein and sulfur are the building blocks of hair, and we all know the role biotin plays in hair growth, health, and strength. Knowing this, why wouldn't you scramble a few eggs on your scalp?
3. Beer Rinse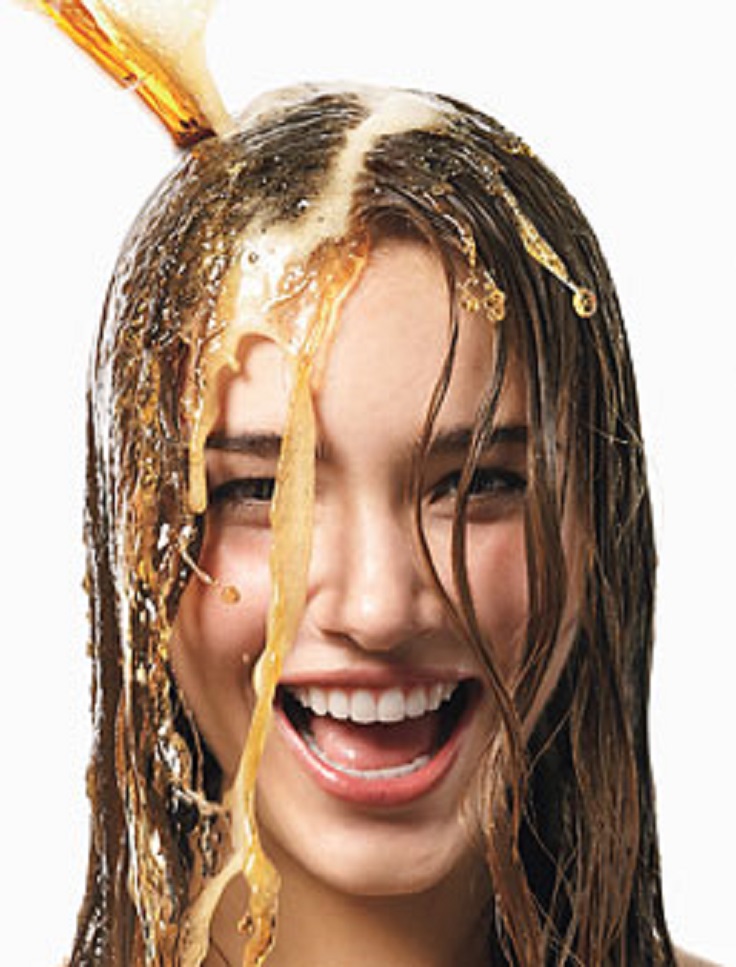 via thesaladologist.wordpress.com
In order to rinse away the bad product to reveal shiny bouncy healthy hair follicles, you need to use an acidic rinse at least once every other week. In comes beer – used as an acidic rinse to smooth out your hair cuticles and increase shine. The key is to make sure the beer is flat, letting it settle and pouring into your hair. Massage into roots and rinse.
4. Olive Oil and Vinegar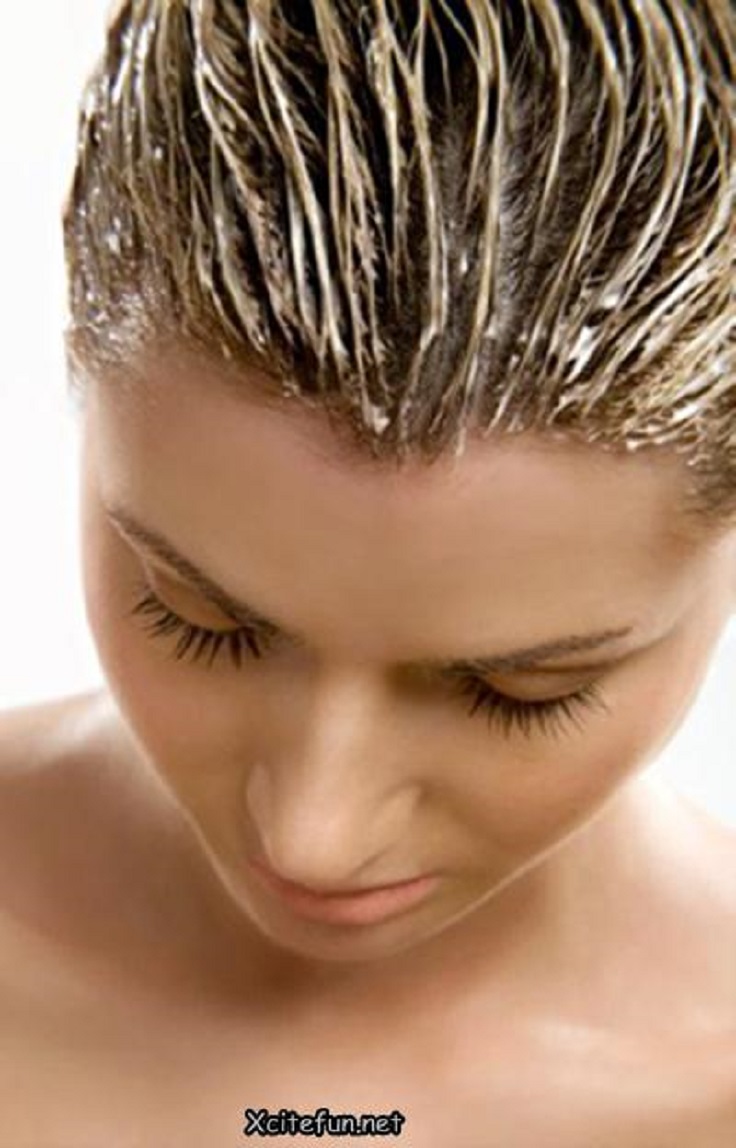 Mix in some good quality olive oil with a little vinegar and massage it on the scalp and the hair strands. This should be kept covered with a shower cap for 30 minutes after which you can shampoo and condition your hair as usual. Give it sometime to seep in before you wash it off. It gives really effective results in the tretmant of damaged hair.
5. Lemon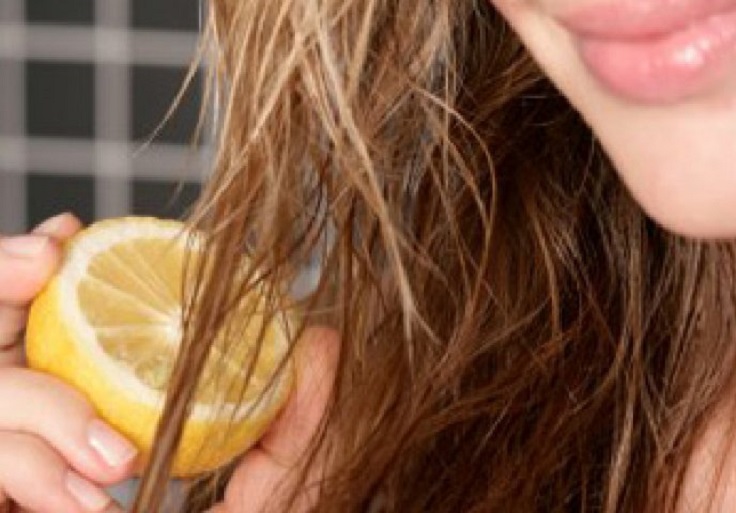 via cosamousa.com
Lemon helps in treating fungal infections, dandruff and parasites like lice that could have led to hair fall and damage. Lemon also imparts a natural shine to the hair, making it a well preferred simple home remedy among women. Squeeze the juice of a  lemon and apply on the scalp and hair. After an hour, you can rinse off.
6. Rosemary Oil
As rosemary oil is very strong, you have to add equal amounts of a carrier oil like jojoba oil and then use for massaging the scalp and hair. Heating the oil encourages better absorption and massaging improves blood circulation. Allow to remain for at least three hours and repeat twice or thrice a week depending on the extent of damage.
7. Banana and Almond Oil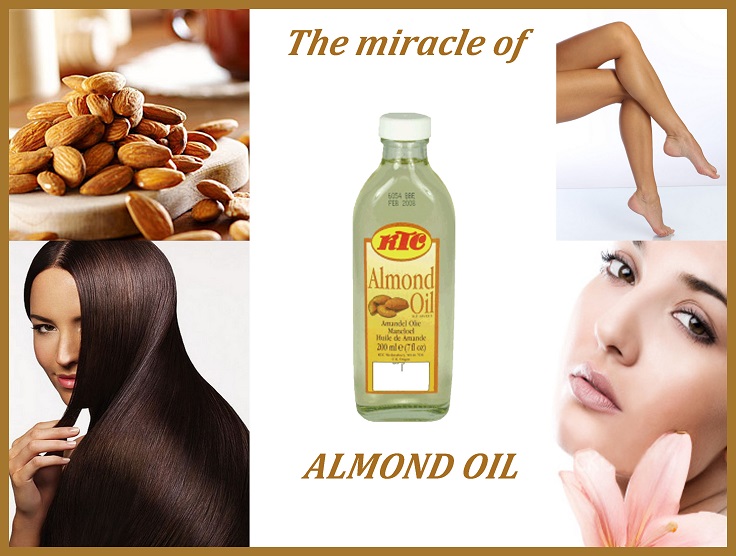 Bananas have high amounts of potassium and this helps in softening and smoothening the hair strands naturally. Bananas are also rich in other hair fortifying vitamins and natural oils that help in strengthening and  improving the elasticity of the hair. The high amounts of vitamin E in almonds help in nourishing and moisturizing the hair and also in sealing the moisture in the hair.
8. Yogurt and Cream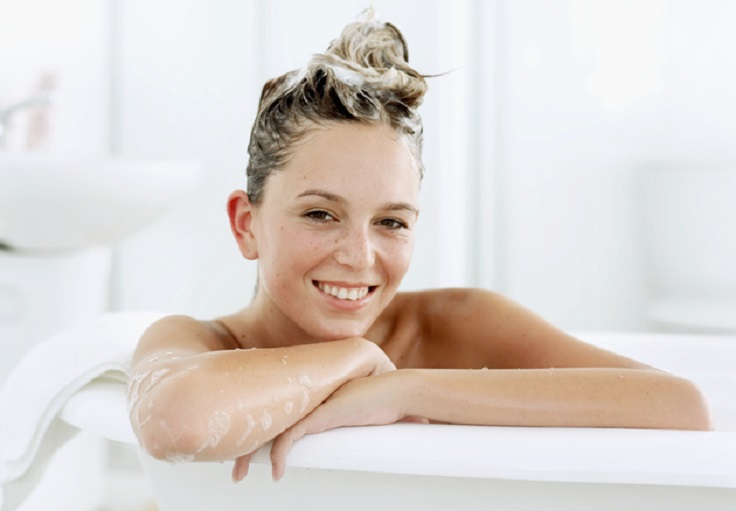 You should use plain yogurt because it has great enzymes and lactic acid that will moisturize both your hair and scalp. So, all you have to do is to mix ½ cup of plain yogurt or sour cream an pour the mixture onto your hair and let it sit for 20 minutes, then rinse it with warm water followed by a lot of cool water.
9. Honey and Olive Oil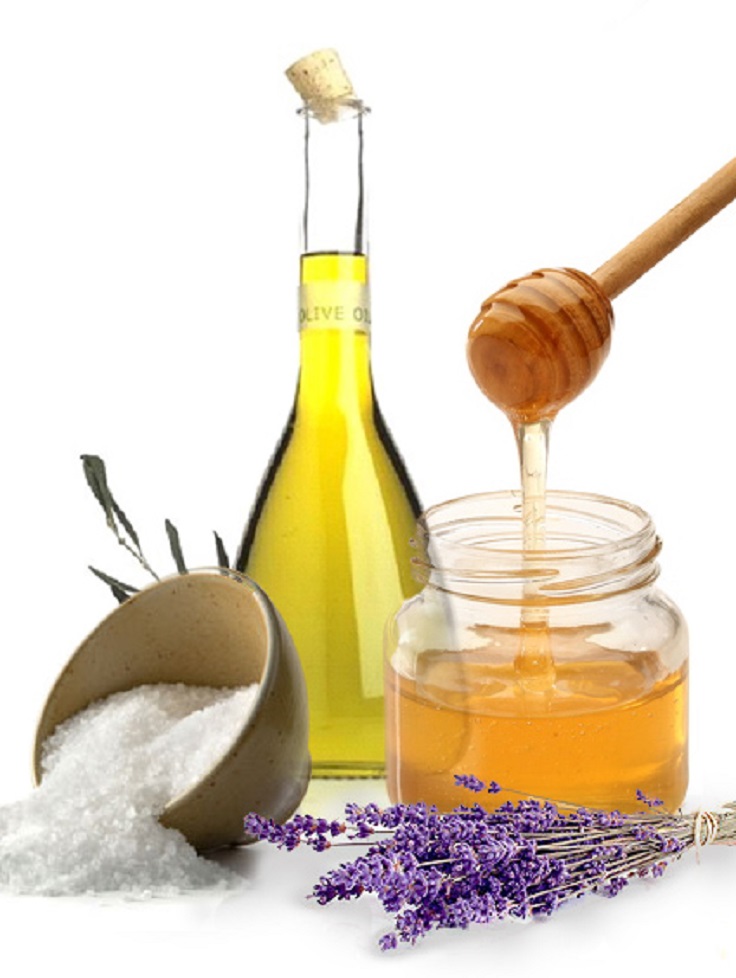 Olive oil can create a big difference in moisture after just a few uses, and promotes a healthy scalp and hair roots. It also helps smooth and coat dry and damaged hair shafts.
10. Apple Cider Vinegar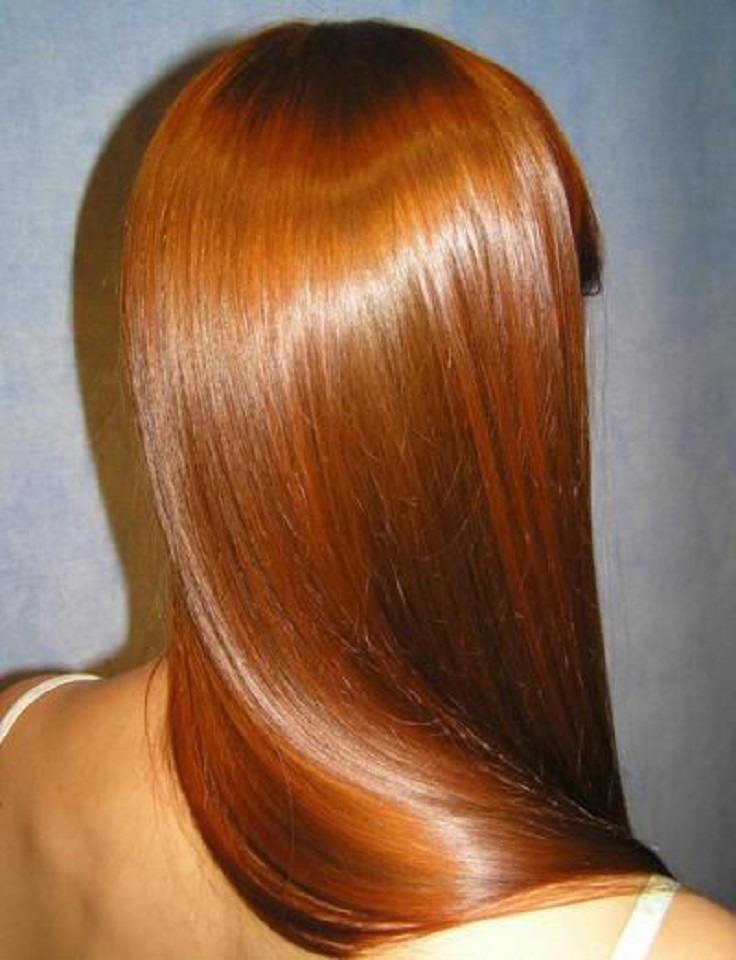 Apple cider vinegar for hair should be part of your beauty regiment. This is because apple cider vinegar is not only just a staple salad dressing but also a remedy to enhance the look and feel of your hair. You don't need any professional knowledge to use this all-in-one beauty product. Furthermore, it's a natural treatment that is unlikely to give you any side effects.