It is time to celebrate one of the most favorite Jewish holidays, light the menorah, and well wishes to all. This thousand-year-old tradition holds a special place in the hearts of all who belong to the Jewish religion, remembering and celebrating the perseverance and victory against the attempt to bring Hellenistic influences to the Jews in the Morrocan revolt that happened well over two thousand years ago. For this celebration which lasts for eight days and eight nights, the menorah is lit to symbolize the triumph of light over darkness.
During the Festival of Light games are played, songs are sung and candles are lit, all while sharing delicious and most important, fried food. This year might be your turn to host the Hanukkah fest, so make sure you have something special prepared to surprise your loved ones. There are a lot of things to consider, like decorations, entertainment, beverages, but we all know that food takes the top spot. So today, we'll give you some ideas to keep things interesting, yet not stray too much from the well-loved traditional foods.
While you might look forward to eating potato pancakes and jelly-filled doughnuts, you can check out our list of some wonderful desserts to broaden your choices of desserts, yet ones that are in line or close to the traditional flavors of the holiday. Let's take a look at some mouthwatering desserts for your Hannukah celebration.
Chocolate Dough Purim Baskets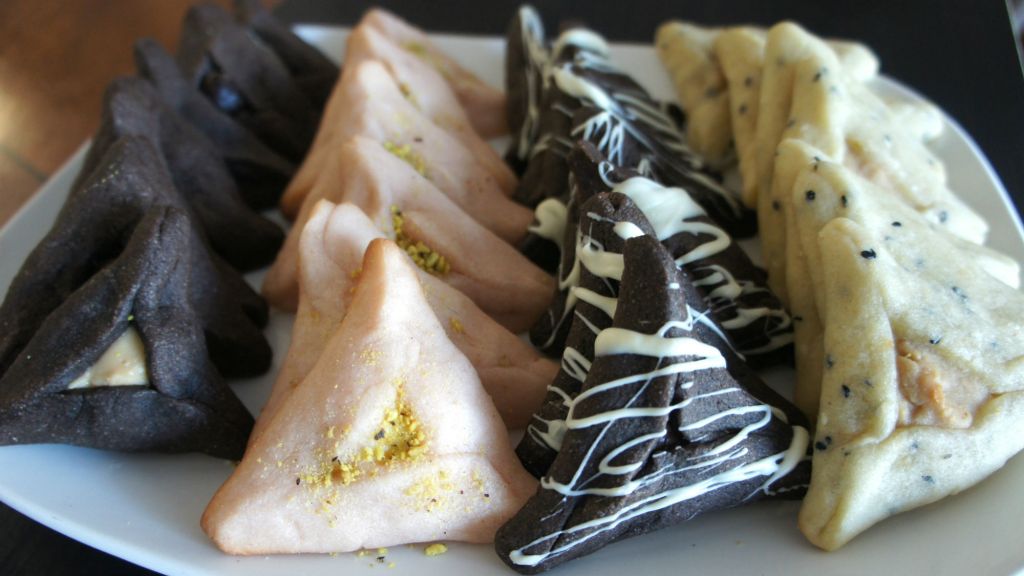 Purim baskets or hamantaschen are bite-sized sweet dough threats that go great with a cup of coffee or tea. With their fruit filling of apricot, strawberry, prune, and poppy, but to name a few, this recipe will show you how to expand that variety by changing up the dough. Not only will it add color to your table, it will also give your guests a real treat for their taste buds.
Chocolate and Salted Caramel Tart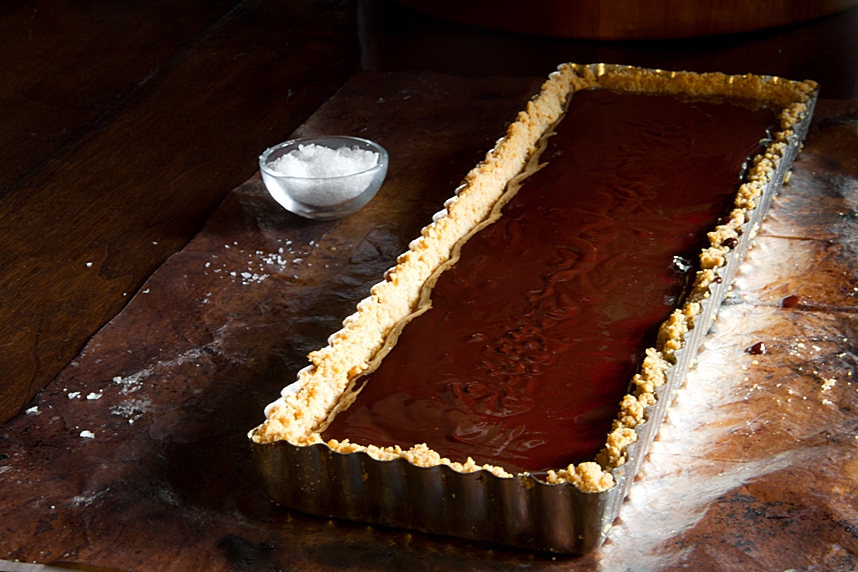 The gold coin chocolate gelt is another Hanukkah tradition that must never change, but if you're craving something more than just a small piece of chocolate, you can try making a whole tart with salted caramel and chocolate, and enjoy a little piece of chocolate heaven with everyone who needs their chocolate fix.
Spiced Walnut Date Molasses Pie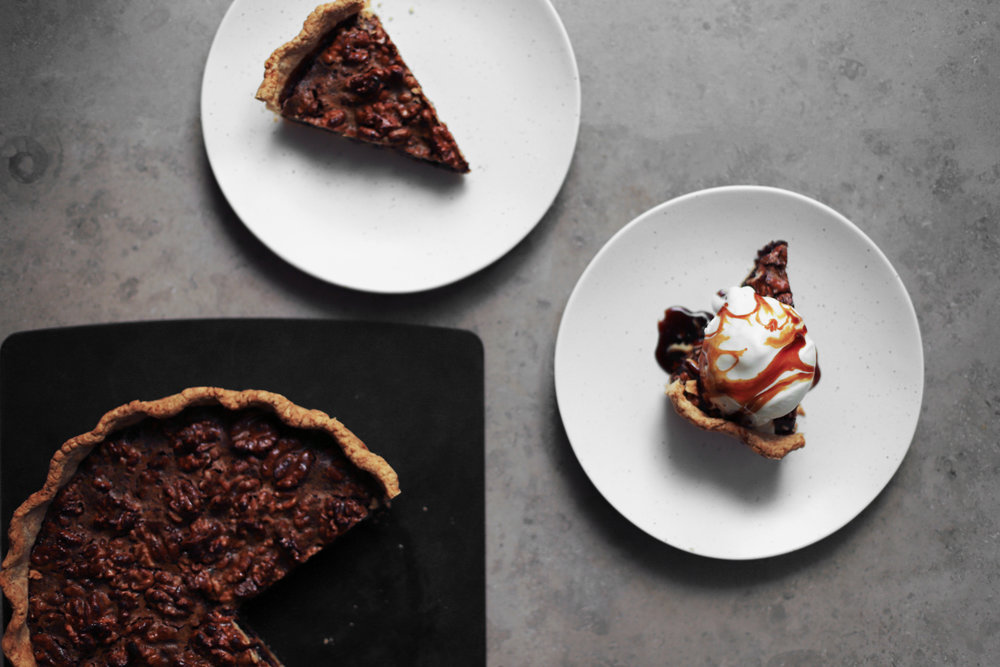 Speaking of pie, we can't miss out on the opportunity to make use of the plentiful nuts of the season. A wholesome, filling hole pecan pie, with creamy date molasses, and a no-back crust  might be a messy recipe, but the joy you'll feel with each bite is well worth it.
Sufganiyot (Jelly Doughnuts)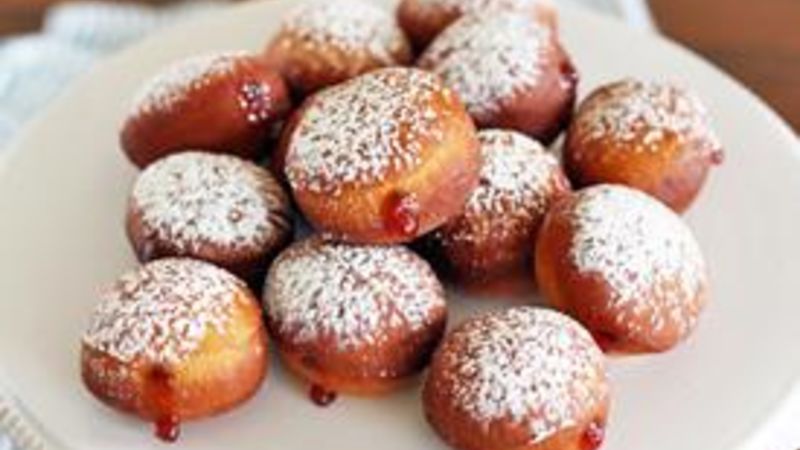 Yes, the traditional Hannukah menu consists of fried foods, and the jelly-filled doughnuts are one you can never replace. There's nothing much to say about these fried dough balls filled with jelly deliciousness, but you can change up the dough recipe to make more fluffy, crispy doughnuts everyone would enjoy.
Peanut Butter Fudge Dreidels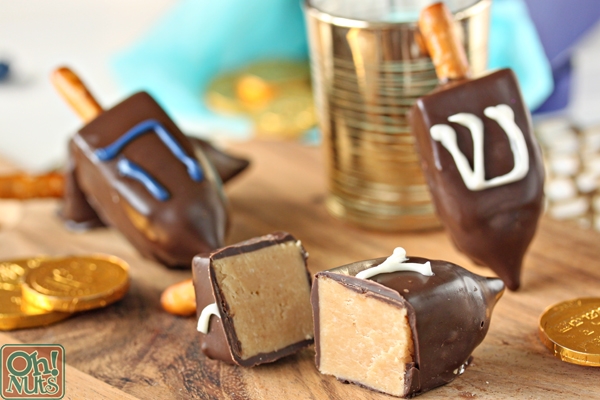 Dreidels are another staple of the Hannukah tradition, but for today's kids who have an endless supply of entertainment n the form of various toys and video games, it's hard to imagine that playing with a wooden spindling toy will keep their interest for long. That definitely won't happen with these chocolate-covered peanut dreidels. Fun to make and even more enjoyable to eat. You can be sure these will be a hit for both young and old.
Olive Oil Orange Cake
Although this cake is not fried, it is still oily, so that counts? This refreshing citrusy orange cake with olive oil is tasty, light, and won't leave you smelling of fried foods once you're done. To secret to making this dessert really shine is to use some quality virgin olive oil. Don't go for cheaper substitutes and you'll be rewarded with a very light cake for those who like a balanced taste in their desserts.
Brown Sugar Caramel Apple Upside Down Noodle Kugel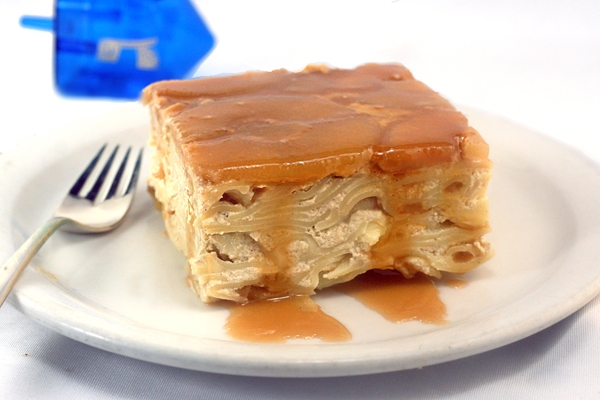 Have you ever tried noodle pudding? Then you don't know what you're missing. This savory dessert is also something you might find at a traditional Hannukah feast. This recipe is made with wide egg noodles, cottage cheese, and apples, and while this combo sounds delicious already, you can enrich the flavor and texture by adding raisins, pineapples or even buttered graham cracker crumbs. Sometimes the best tasting cakes come from experimenting.
Guhelah With Cranberry Port Jam, Chocolate And Walnuts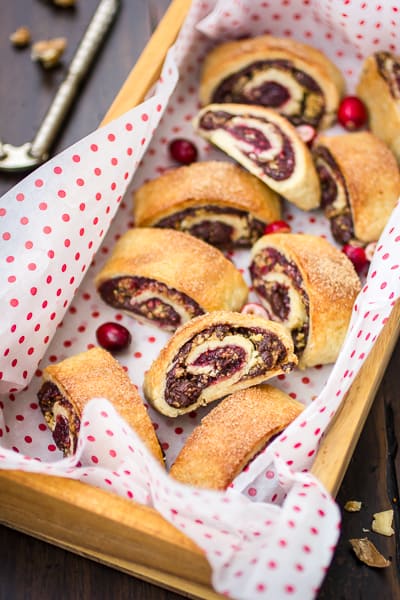 Cranberries, chocolate, and walnuts, Isn't that just the best seasonal combination? Since Hannukah and Thanksgiving are around the same time, and sometimes even overlap, you can use this recipe for both holidays. A version of the crescent-shaped pastry with filling rugelach, will give you the same taste but will save you a lot of time, since you won't have to roll each piece separately.
Sweet Fried Pastry
We had to add another fried dish. This recipe is more common among Moroccan Jews, but t is a very fun fried pastry to make and you can definitely surprise your guests by adding this traditional variety to the table. Since you have to roll the strap of dough on a fork while frying it, it might take some patience in making them, but you'll end up with these little sweet fried scrolls, which you can serve with honey, syrup, cinnamon, or whatever else you might fancy.
Chocolate Chip Challah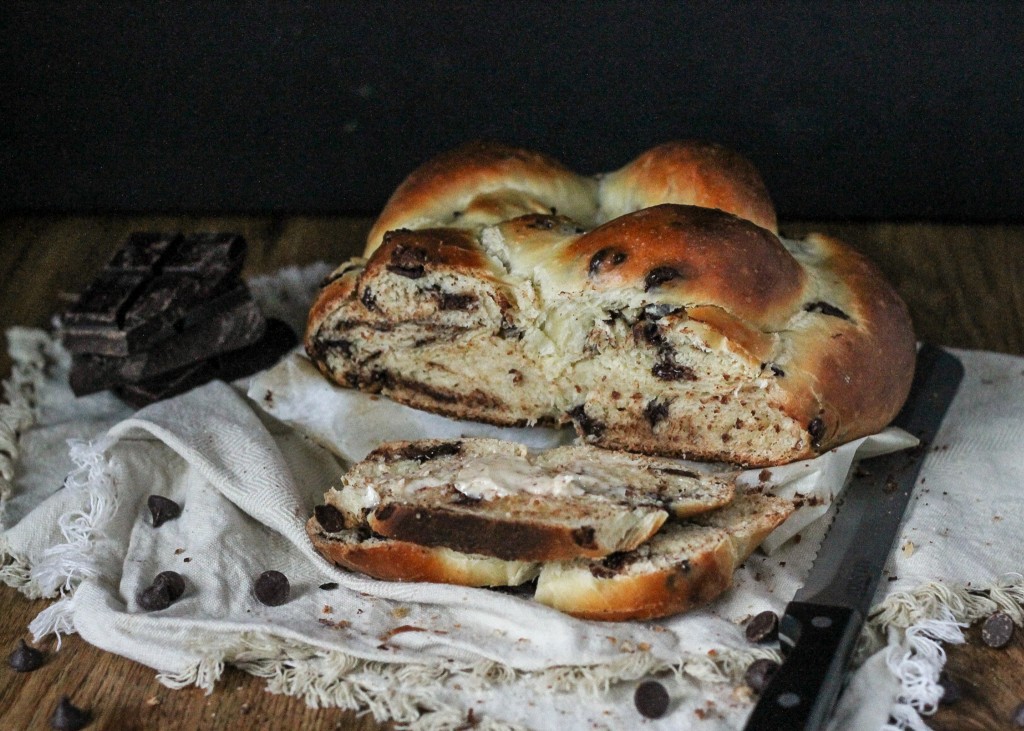 We'll finish off our list with a wonderful challah recipe. This sweet bread can be served with your Hanukkah dinner or afterward, with some sweet spread, butter, jam or juts enjoy a plain piece of it just as it is. It is so delicious and sweet on its own, you really don't need to add anything to this chocolate chip challah.
That's all the recipes we have for now. What is your favorite Hanukkah dessert? It is always difficult to do justice and choose only a few pieces from the rich menu of Jewish traditions, but we hope we did it justice and maybe gave you some ideas that will help you hoast a joyful and memorable Hanukkah feast.
Happy Hanukkah.