Nursing is an excellent career path because it allows you to help and make a huge difference in the quality of life and care of everyone around you. Nurses are the backbone of healthcare, and it is their hard work that has made a massive difference to the quality of life of others around them. When it comes to making the world a better place, there is no better role than that of a nurse. 
A highly qualified nurse saves lives. They provide essential before and after care and help medically as well as holistically. Nurses have been improving and furthering healthcare and medicine for generations.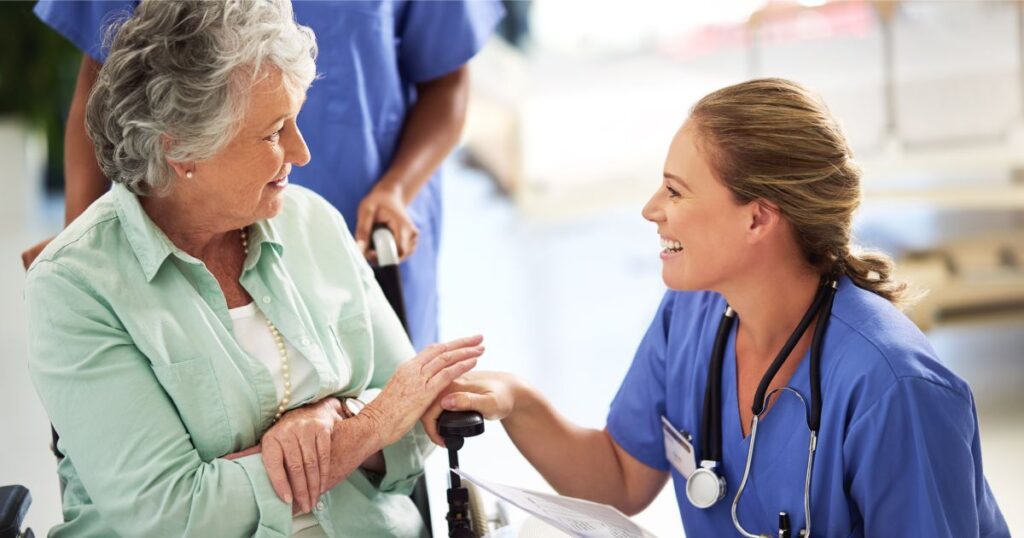 It was midwives who first inspired Ignaz Semmelweis' ground-breaking notion that doctors should wash their hands between patients, and it was nurse Florence Nightingale who is largely considered a pioneer of hand washing and hygiene. From the very beginning, nurses have been pushing healthcare, and today their importance and influence have never been greater.  
Nurses have always put holistic and medical care side by side and have helped generations of people. Unlike in the past, however, there are so many wonderful roles you can apply for and so many things that you can do with your nursing career. 
Your Nursing Career 
Nursing is a great first-choice career, and it is also the perfect second-career option for professionals who have already started their first career and find that they need more out of their profession. The good news is that nursing is so important that you can and will be hired once you have the credentials, and more than that earning those credentials is incredibly straightforward. 
If you already work in nursing, then many of the top ten nursing career options will require you to pursue your MSN in the given specialty or redirect your career with a post-graduate certificate. 
You will first need to earn your formal qualifications for those not working in nursing. The good news is that there are several accelerated options available to you. If you have a bachelor's degree already, you can earn an Elmhurst University direct entry MSN or accelerated BSN. Both of these programs will help you certify as a Registered Nurse, and the accelerated MSN program also prepares you to become a Certified Nurse Leader. 
To progress further in this second route, you will need to then earn an MSN or a post-graduate certificate to become an APRN. 
Regardless of which route through your career you take, make sure it works for you. Nursing is a highly customizable career, and you can work in so many unique locations: 
Traveling 
With the right organization, you can travel internationally and domestically; so long as you earn your license within the eNLC you can easily travel from state to state with your multi-state license. You don't need to have a consistent job in one location; there are more than enough vacancies every day for you to genuinely travel where you want, stay for a few months, and pick up shifts as you need. 
Specialty Clinics 
Are you interested in a certain area of medicine? From mental health to specialty care, nurses are needed in every facet of healthcare, and you can dedicate yourself to the area of medicine or the type of care that you are passionate about. 
Your Own Practice 
Certain types of advanced practice registered nurses can actually practice independently. The two most popular roles where you can practice independently (depending on the state) are nurse-midwives and family nurse practitioners. 
Movie and Television Sets 
As soon as dangerous sets, stunts, and just general heavy machinery are involved, a nurse is needed. Set nurses work directly on set and work to safeguard and provide emergency first aid as needed on set, while key nurses work with production to ensure that health and safety are covered. 
Expeditions 
From research teams in the far reaches of the planet to documentary crews heading into the wild, there are many different instances where you can travel and work on a research expedition as a nurse. As these teams will be too far from a hospital, they need to bring medical professionals along with them, and you can be one of them. 
Universities 
You can work as a school nurse, of course, but you can prepare yourself to become a nurse educator and train the next generation of nurses with just one extra degree. 
And More 
There are so many great roles that you can work in as a nurse, and so many fun and interesting environments to practice in. You owe it to yourself to explore your options, and there is no better place to start than with our top ten list of the top nursing roles: 
Top Ten Nursing Career Options 
You cannot go wrong with a career in nursing. Not only is there a very low unemployment rate for nurses, nursing as a career is often considered one of the best career options in the country. Nurse Practitioners hold the second-best job in healthcare, and the third-best job overall or in STEM fields. NPs, of course, are just one route you can take as a nurse, and even as a nurse practitioner, there are dozens upon dozens of specific fields and roles you can apply for and specialize in. 
There are so many places you can work as a nurse and so many ways that you can customize your career to best suit you. If you need some inspiration on what to do with your nursing degree, don't look further than this top ten list: 
1. Family Nurse Practitioner 
The Family Nurse Practitioner is one of the most popular career routes for nurses, and for great reasons. It allows you to help a large number of people and also fulfills a very important role. This is because FNPs are being used to offset the shortage of primary care physicians. This shortage is only set to get worse as well, as telehealth opens up and more patients start to enjoy quality care right in their own homes. 
Family Nurse Practitioners are trained to care for, diagnose, test, and even write prescriptions. The role, however, is not equal everywhere. In some states, FNPs can operate independently and can open up their own clinic without the oversight of a primary care physician. In other states, they can't do this. If you are interested in becoming an FNP, it is important to understand what your state allows and what opportunities will be available to you as an FNP nurse where you live. 
2. Clinical Nurse Leader 
Clinical Nurse Leaders play a great role for second-career professionals who want to kickstart a career in nursing and make a significant difference in the quality of care patients receive. CNLs don't have to be APRNs, as CNL is a special certification that you can earn through an accelerated MSN. 
As a CNL, you will be perfectly positioned to lead, assess care options, and create working strategies to improve care for patients and support your fellow nurses. It is an excellent career route that can help you make that big difference in someone else's life, and can also set you up to, later on, continue with a post-graduate certificate or a doctorate to become an APRN
3. Nurse Educator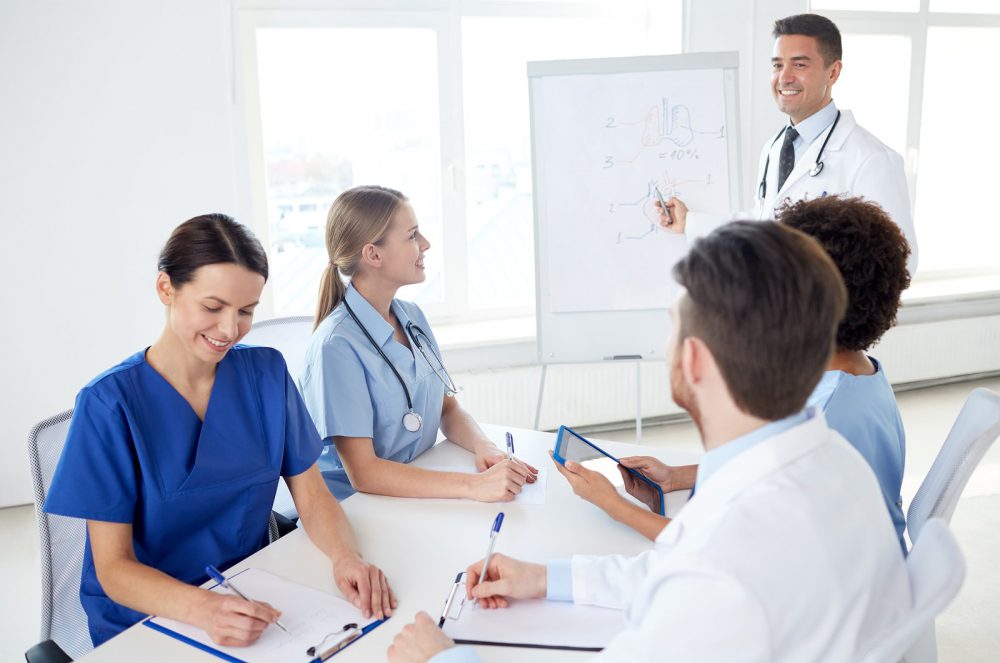 Another great option if you want to make a big difference to nursing is becoming a nurse educator. One of the biggest setbacks towards filling the nursing shortage is a lack of space on programs. Online nurse education has gone a long way towards getting more nurses trained and ready, and you can be a part of that. Nurse educators are typically experienced nurses who have moved on and earned either a Ph.D. or an EdD, which will qualify them to teach others both in-person and online. As a nurse educator, you can make a big difference and help train up the next generation of nurses while simultaneously enjoying a more relaxed work/life balance. 
4. Nurse Midwife 
Midwives are some of the first nurses, and their work has been instrumental throughout history. While there was a period where midwifery seemed to fade in favor of gynecologists and hospital births, many couples and families are starting to turn once again to midwives. 
Midwives, however, have come a very long way from their early days. Certified midwives are formally trained and qualified and can guide an expecting parent through pregnancy and birth. Should an issue arise, they are trained to respond quickly and get their patient to the hospital. Overall, they are helping to make pregnancy and birth more holistic and personal. It is an excellent role for those who want to be part of this process and help bring new life into the world as a focus for their career. 
5. Nurse Anesthetist
Nurse anesthetists earn the highest wage of any nursing position. They also work most closely with surgeons and dentists. As a Nurse Anesthetist, you are licensed to provide the anesthesia necessary during a variety of procedures, which means that you are one of the key players in a successful operation. 
6. Neonatal Nurse Practitioner 
Neonatal nurses care for newborns. Though they typically care for premature babies, babies born with health issues that need to be monitored for whatever reason before they can go home are also cared for by these nurses. 
Being a neonatal NP means that you are trained to work with babies born prematurely, those with an infection, cardiac irregularities, and physical defects. It can be very stressful for parents whose baby needs to go into neonatal care, and the compassion and expertise of the nursing staff go a long way towards helping soothe the family and care for the newborn. 
It can be difficult to spot and care for a patient who doesn't have any means to describe what they are feeling, so a keen eye and a sharp mind are key to becoming a neonatal or NICU nurse. 
As a neonatal nurse, you can either work in the ongoing care portion of neonatal care or in the neonatal intensive care unit, which cares for infants on an emergency basis. 
7. Cardiac Nurse Practitioner 
We all have a heart, and these hearts of ours can suffer from a variety of ailments. Working as a Cardiac NP means working in the cardiac department of a hospital or in a specialty clinic. As a nurse, you will be providing a lot of supportive care both before and after any treatment. When it comes to the heart, many tests and monitoring are essential, and aftercare can be the difference between life and death. You will be working with patients at many different phases of their care, and the work you do will play a huge part in their outcome. 
8. Oncology Nurse Practitioner 
Cancer is one of today's leading issues, and although cancer research and treatment have come a long way, there is still so much further for it to go. With so many different types of cancer and often not enough means to diagnose it early, many are still dying from it. As an oncology nurse, you will again be helping patients at all the different phases, from helping them understand what they can and should do at home to helping them through their treatment, to even end-of-life care. You won't just be helping the cancer patients, either, but also their families with a combination of medical and holistic care. 
9. Psychiatric Nurse Practitioner 
Mental health has made leaps and bounds since the start of the 20th century, and yet we still don't know everything there is to know about the mind. What we do know, however, is that mental health requires a combination of medical and holistic treatments, and a great way to help improve the quality of life of a patient is to become a mental health or psychiatric nurse practitioner. 
10. Pediatric Nurse Practitioner 
Work with children as a pediatric nurse. You can work with kids in both a preventative role and in sick children hospitals. If you love children and want to help as many as possible enjoy a long, fulfilling life, then working as a pediatric nurse is the way to go.