You may think you can't refurbish your room if you have a small budget and need to replace the floor. An old, worn, ugly floor decreases the value of a room and makes it look second-rate. No matter what you do – replace the curtains, change the chairs, paint the walls – the room still looks unattractive.
But what can you do when your budget is tiny? Can you really replace an old floor with something better, without breaking the bank?
We discover how to choose an ideal flooring for your home when you have little cash to spare. You don't have to suffer with holey vinyl or threadbare carpets. There are plenty of flooring options that won't break the bank. Find out more right here.
1. Hardwood Floors
Hardwood is a traditional pick for a classic look. It is usually sold in planks and comes from a variety of tree species, both domestic and international. Wood has been one of the most popular choices for homes around the world for centuries, and remains a classic option for homeowners of all tastes and budgets.
Because wood is quite easy to install, this cuts down your overall costs. And you can also expect to get much of the money you invested in the floor back when you sell the property, since hardwood floors are a big draw for buyers. Parquet Wood Floors are particularly sought-after.
2. Engineered Wood
Love the look of wood but it's slightly out of your price range? Try engineered wood, which has a veneer on the top that shows off the wood grain, and is finished with a more economical wood composite underneath. It is a sturdy alternative to hardwood and stands up to lots of wear and tear.
3. Carpeted Floors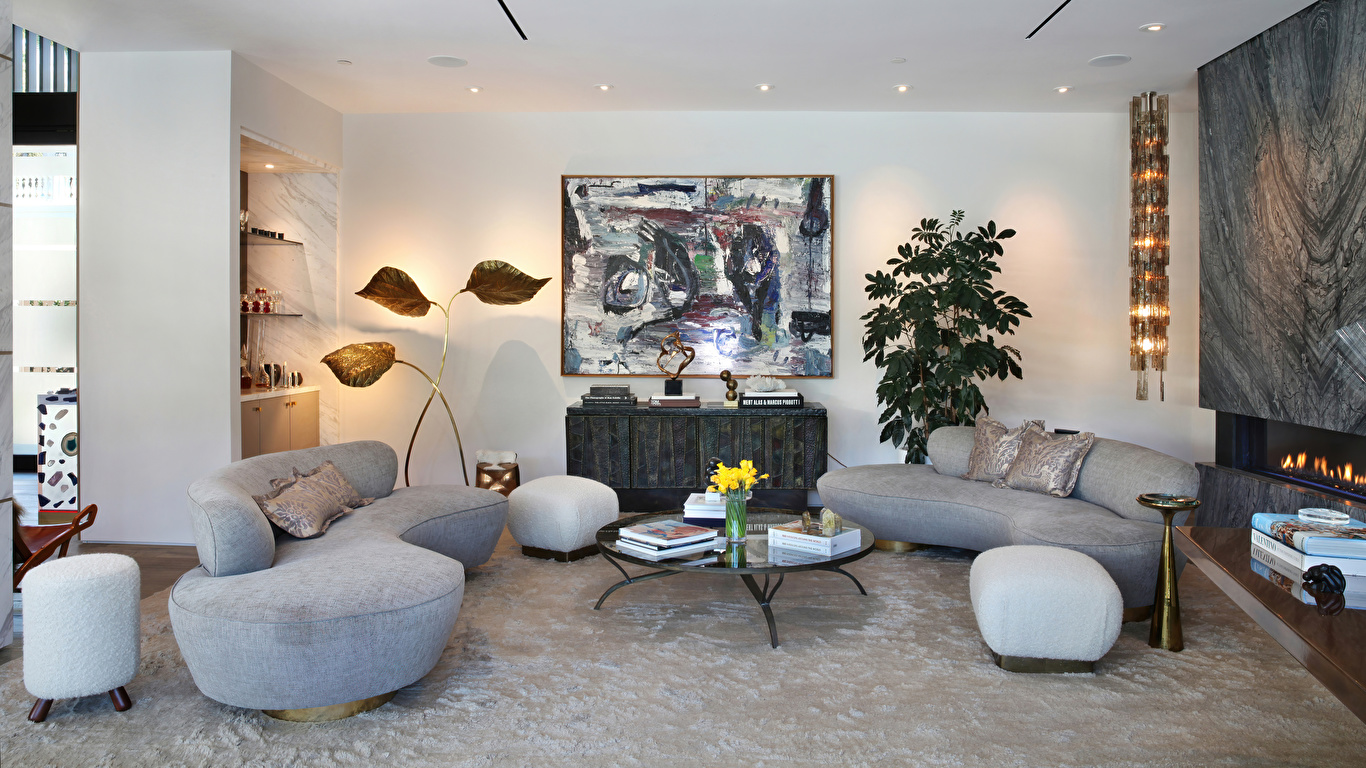 You can pick your price range when you want carpet, since there are so many different types available at different price points. Carpets are a comfortable, cosy way to update your room and look good in bedrooms and living rooms. Carpets are versatile and durable, although you will need to vacuum regularly to keep them looking sweet — and, of course, they're not ideal for allergy sufferers. 
4. Bamboo
Bamboo is an alternative to hardwood that is more sustainable and can be cheaper, although it is not the most economical option. The look of this special floor covering is perfect for a show stopping living room, or a grand dining room. You could even use it in your home yoga studio. Bamboo is not hard to install 
5. Laminate Flooring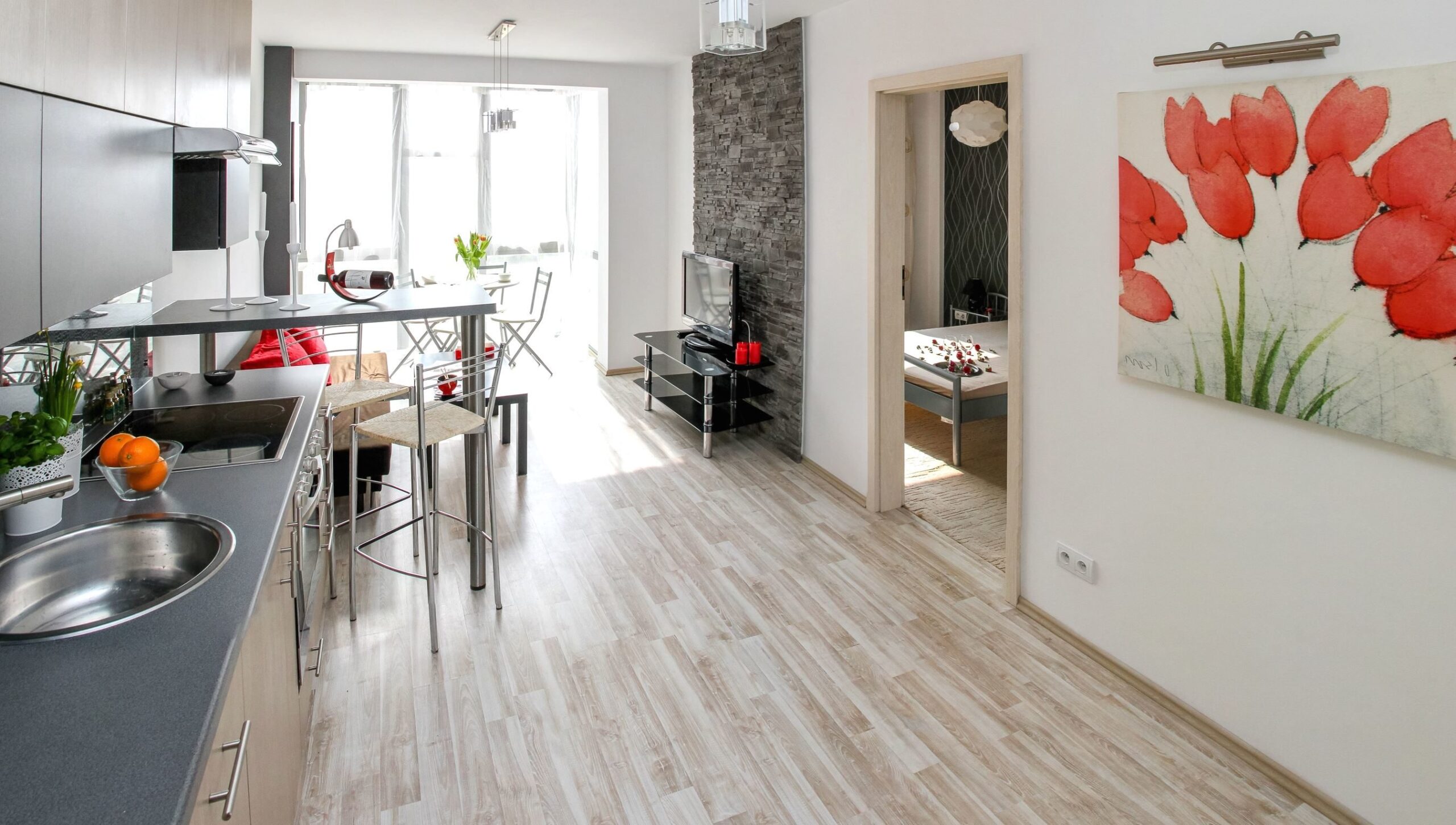 Laminate floors mimic the look of real wood floors, at a fraction of the cost. Laminates are perfect for renovating your room since they are unlikely to cause a big dent in your budget. But don't just go for the cheapest option. You still need to make sure your floor will look good and last the distance.
6. Cork Floors
Cork boards and tiles look stunning in a rustic style setting. They are also sustainable and a more eco friendly alternative to solid wood. Cork tiles or sheets are relatively inexpensive, and there are different thicknesses available.
7. Ceramic Tiles
Make sure that any ceramic tile you buy is robust and strong enough for flooring purposes. This is obviously important since you don't want any cracks appearing on your floors. Ceramic tiles vary widely in price and can be hugely expensive or relatively cheap. They can be a bit tricky to install.
8. Vinyl Floor Tiles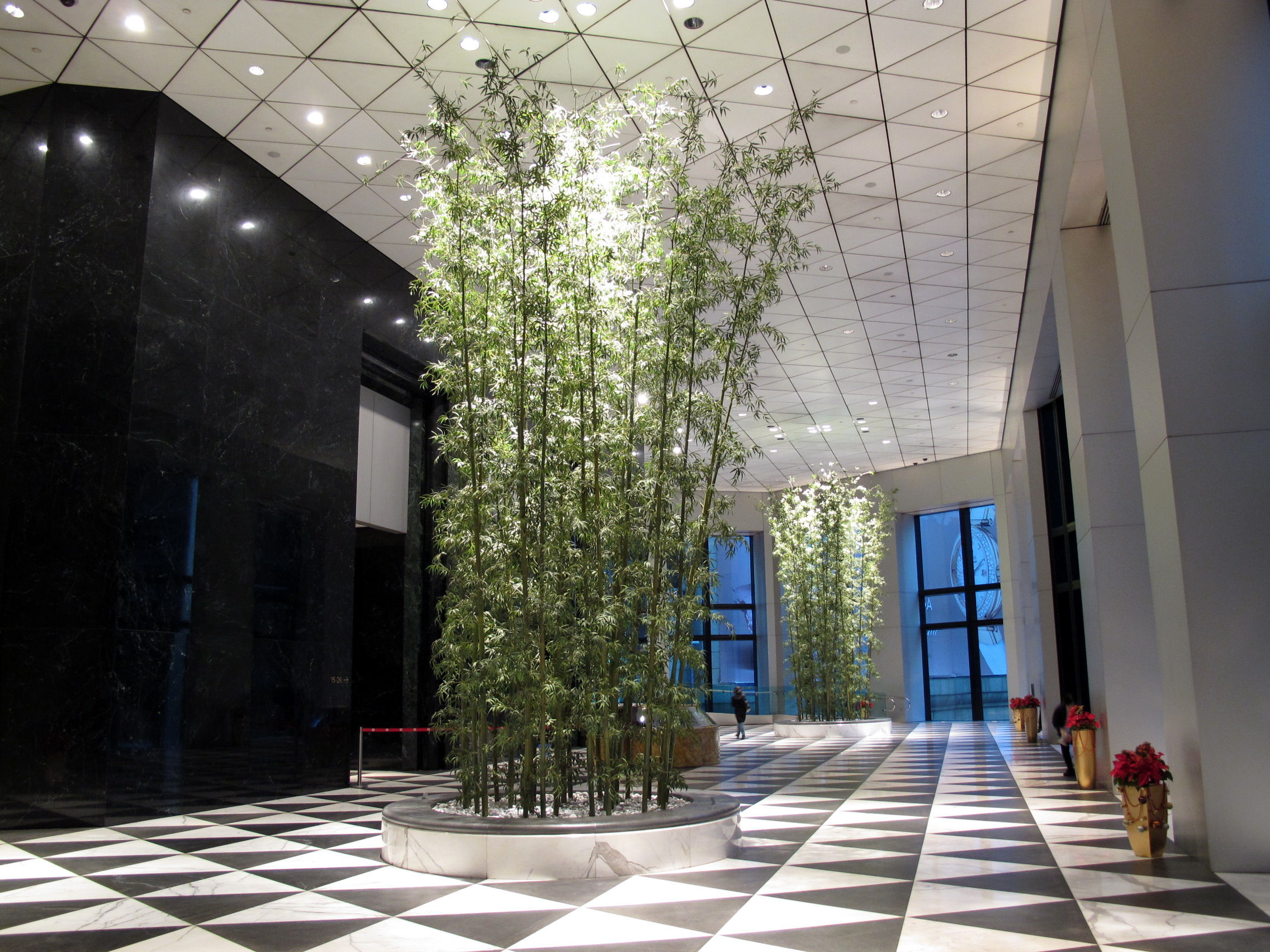 This type of floor is durable and tough. It also provides a good level of comfort and cushioning underfoot. It is cheaper than hardwood and some engineered woods, but the price can still differ a lot when comparing different brands and styles.
9. Linoleum
This floor covering has been around for decades and is likely to remain a highly popular choice for many years to come. It's easy to clean and maintain, comes in an impressive variety of styles, colours and patterns, and represents an economical way to re-cover a floor. Try this flooring if you want something basic, tough, and relatively easy to install.
10. Heated Tiles
If you hate the feel of a cold floor beneath your bare feet, splash out on some heated tiles. This is not the cheapest option, however, although it would make a nice investment to improve the value of your home.
Hopefully you can see that renovating a room doesn't have to cost the earth. Source an economical floor covering and see the difference it makes to your space. There is plenty of choice, whatever your budget and it pays to shop around