The ancient Chinese civilization is one of the earliest in the world. That's why visiting the Far East is a must, at least once in your life. There you can experience an entirely different culture and see places that will simply take your breath away.
Besides the Great Chinese Wall, which is probably the biggest attraction on Earth, this country holds treasures you can not find somewhere else. Surely there are countless reasons why to visit China, but here through the following photos, we believe are the most wonderful ones!
The Great Wall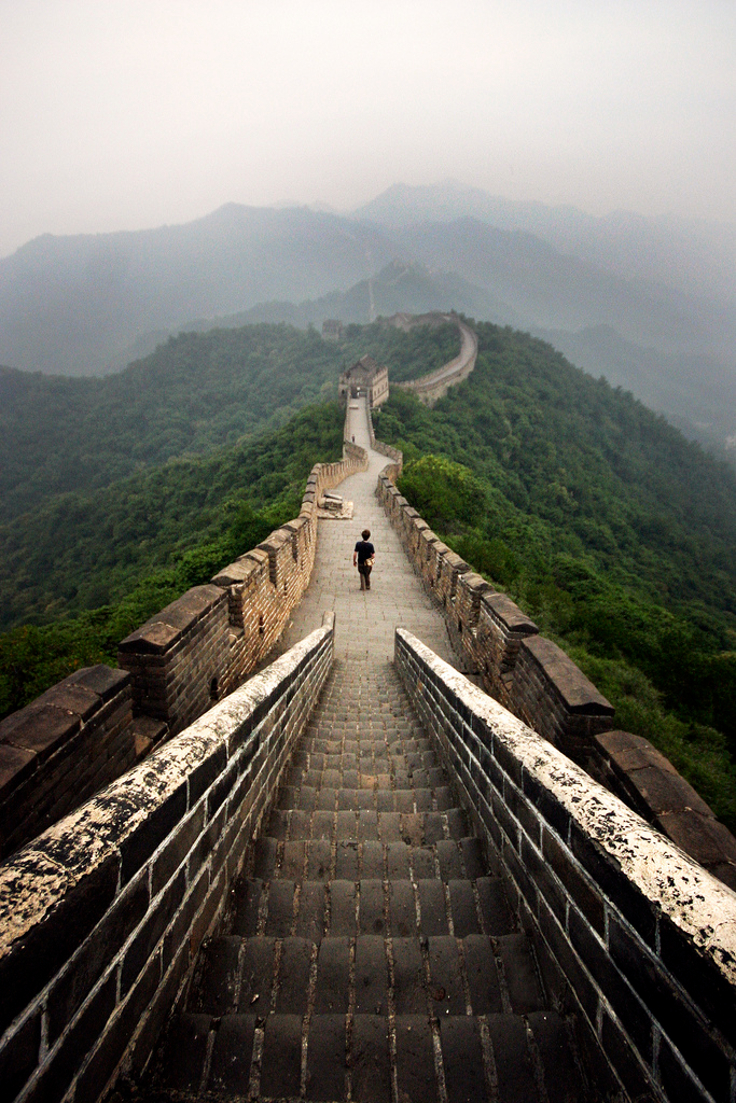 Photo credit to incredible-pictures.com
Emperor Qin Shi Huang in 221 BC ordered its construction and during the labor, it is said that around 400,000 workers sadly died. The Great Wall of China is a series of fortifications that were built across the historical northern borders of ancient Chinese states and Imperial China as protection against various nomadic groups from the Eurasian Steppe in 1878. Officially made to defend China's Northern border, defending its Kingdom defenses, and tourism.
Hallelujah Mountains In Zhangjiajie National Park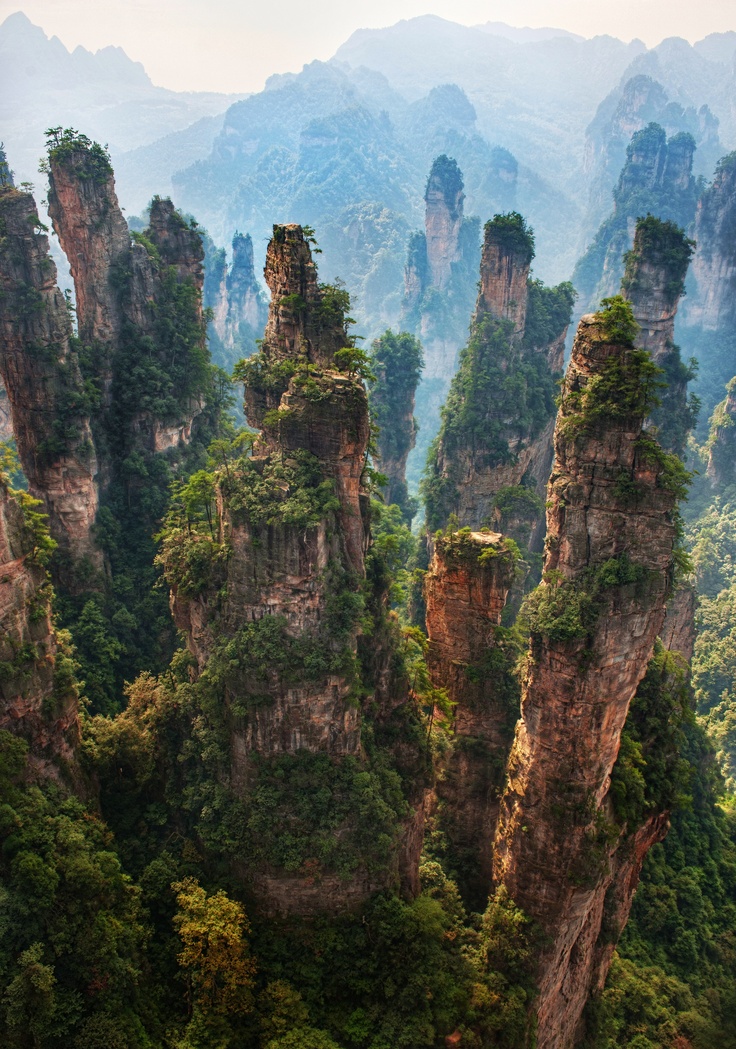 Photo credit to nomadasaurus.com
Ever wondered if the blockbuster movie Avatar was based on only CGI effects? Pandora or indeed Zhangjiajie in the Hunan Province protects ornately giant and eroded sandstone columns. Some are draped and fully covered in greenery that has their own ecosystem of small streams and indigenous wildlife. Unsurprisingly popular for photography and hiking, the park is packed with activities and must-see sights. Not surprising to also know that this site is protected under the UNESCO world heritage list. A first for China.
Dragon Statue In Summer Palace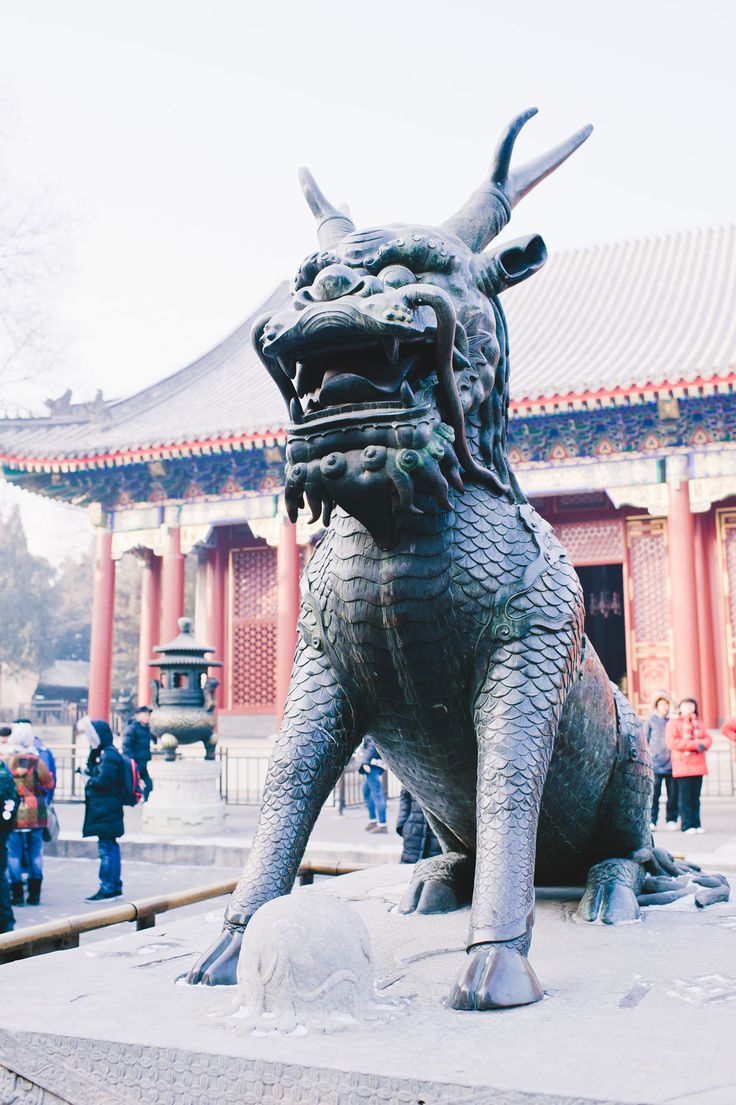 Photo credit to alamy.com
The Summer Palace in Beijing includes mainly the Longevity Hill and Kunming Lake, which makes a total area of over 300 hectares, of which 75% covered by water. The Summer Palace is well known for its conservation of 70,000-square-meter palaces and gardens, as well as a large collection of valuable cultural relics. It was designated as one of the first national priority protected sites in 1961 and inscribed on the World Heritage List in 1998. It was burned down by the Anglo-French forces in 1860, 110 years after being built. Then, eventually rebuilt to its original state in 1880.
Life On The Chinese Streets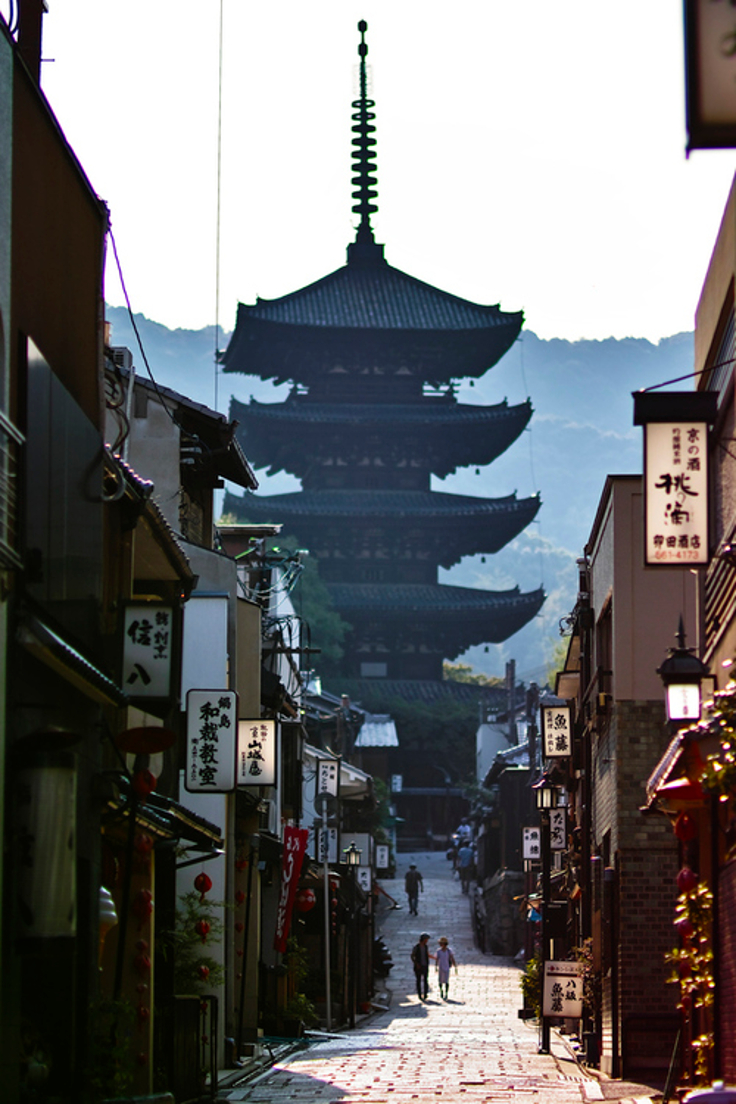 Photo credit to villere.tumblr.com
China has an extremely long history of roughly 5,000 years, and there countless ancient streets left to record the multiple kinds of things that happened in their homeland cities. beautiful old structures, authentic local folklife, great places to taste the food there, and other special charms, for your nostalgic exploration of old China, such as Tunxi Old Street in Huangshan, Muslim Quarter in Xian, Jinli Old Street, and Kuanzhai Alleys in Chengdu, Shantang Street and Pingjiang Road in Suzhou.
Rice Fields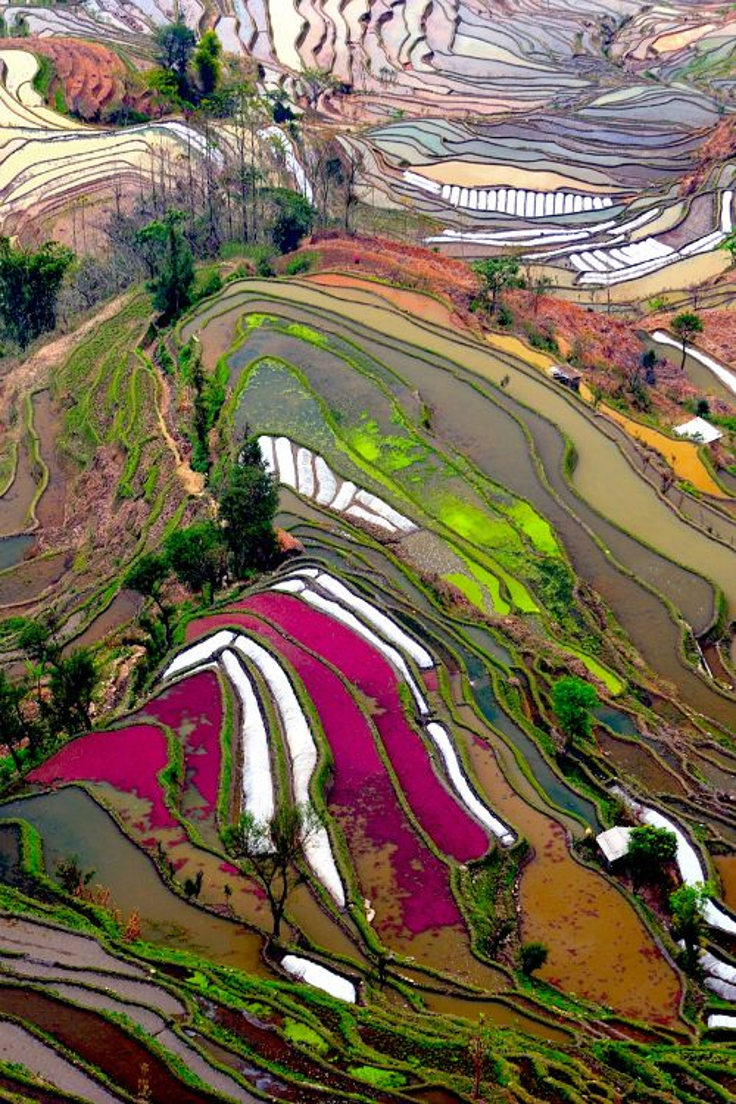 Photo credit to craftynature.tumblr.com
Think of the rice fields and compare these to The Great Wall of China. To some extent, these are really similar in the way they are wonders for us, humans. China has over 2000 years worth of history cultivating the rice terrace since the Qin Dynasty in 221 BC, and most of them are located in South China and Southeast China, like Yunnan, Guangxi, Guizhou, Jiangxi, Fujian. Chinese people use their own wisdom and their skillful hands to get the most out of nature and create the "Art of Earth". Genuinely, a breathtaking experience and natural scenery that has a unique farming system with centuries of know-how.
Shan-Shui City, Guiyang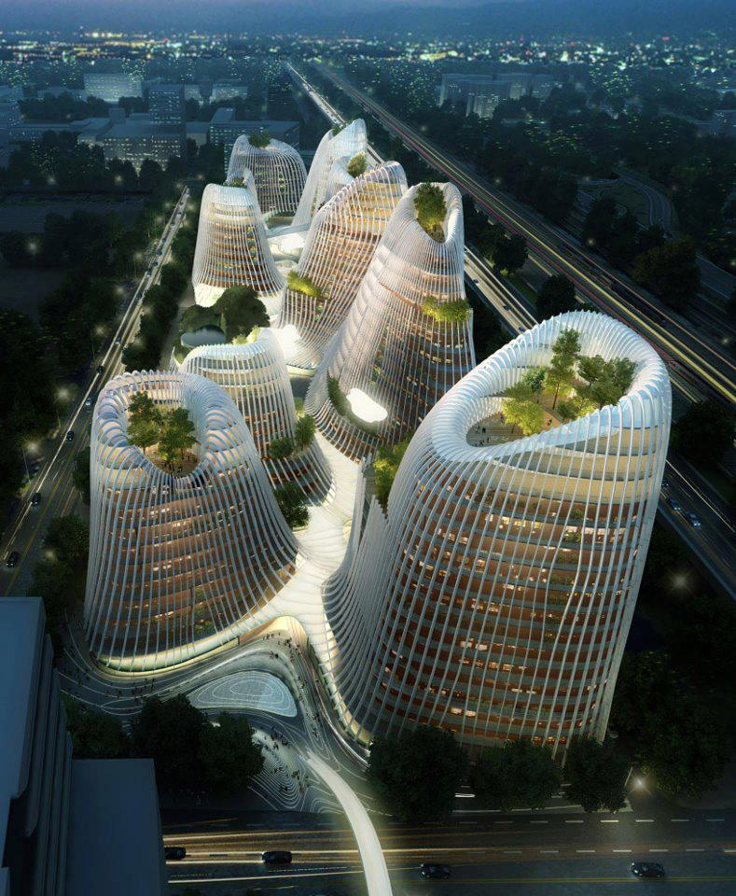 Photo credit to designboom.com
MAD architects, a Chinese-based firm designed the 'Shan-Shui City' concept which dates back to ancient times of the mountain-water worship, of locating cities by observing the earth and examining the water, and the emperors' locating cities on the strategic place of the surrounding natural environment for defense. The city is one of the unique spatial planning concepts in Chinese history, with implications on urban sustainability. Shan-Shui City combines the urban construction and the natural environment which is mainly composed of mountains and water. The tight integration of architecture-landscape-city is the core of the traditional Chinese city design theory and methodology.
Phoenix Ancient Town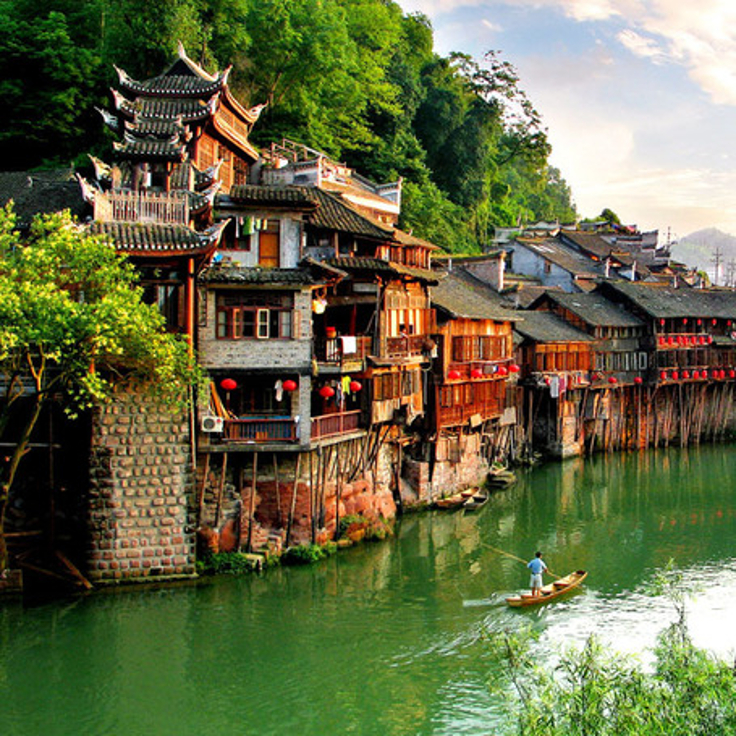 Photo credit to travelchinaguide.com
Ranking as the top ancient town in China, Fenghuang Ancient Town is a guidebook for people to know the past life in the pre-modernization period. The wooden houses and stone roads are the typical scenes here. When sightseeing in this town on a misty day, you will really find why it is so famous and popular all the time. The scenery after rain or in the misty morning is more like a Chinese traditional painting rather than a real world. It has been kept in its original appearance for the past 300 years.
Waterfall In Libo Guizhou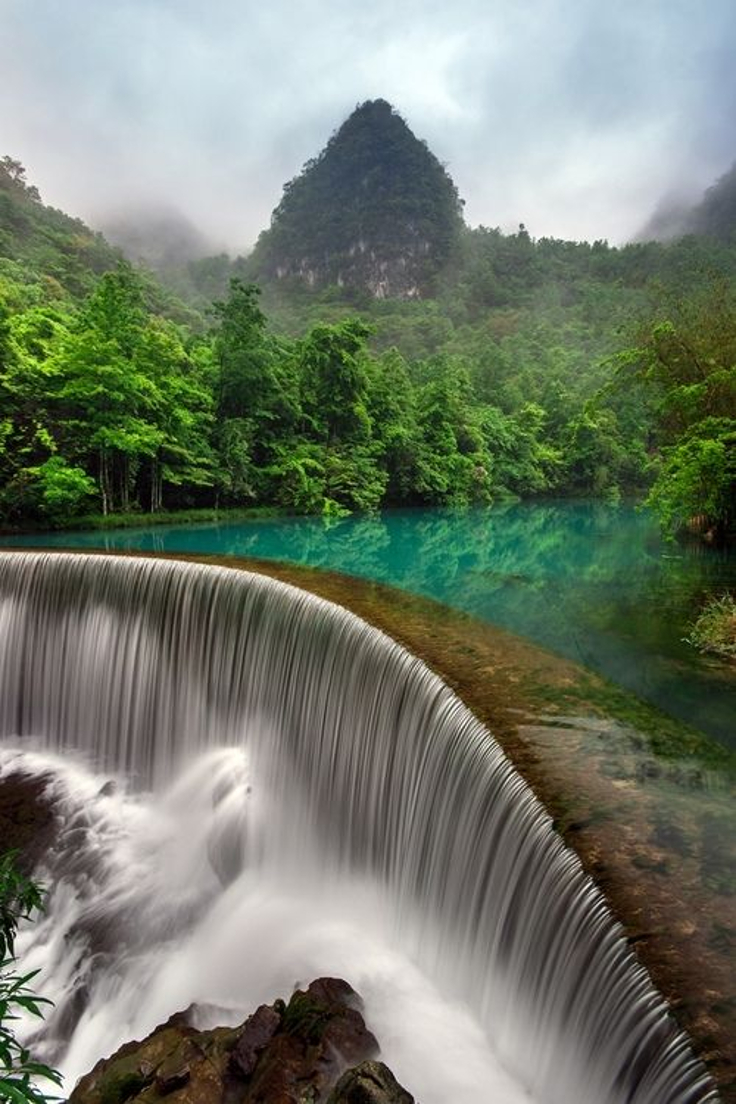 Photo by Simon Long
The reserve in Libo Guizhou benefits from an ideal ecological climate for the conservation and the protection of the over 2000 species occupying the site. The forest is ever so lush with boasting exceptional vegetation, mixed with a remarkable karst landscape. The waterfall itself is extraordinary and one that will leave you totally speechless. Years of erosion participated in one of the more renowned waterfall spectacles in entire China.
West Lake in Hangzhou
Photo credit to pinterest.de
West Lake is a freshwater lake in Hangzhou, China. It is divided into five sections by three causeways. There are numerous temples, pagodas, gardens, and natural/artificial islands within the lake. With its beautiful lakes, mountains, and many attractions, it has become a world-famous tourist destination and is known as the "paradise on earth" in the world. It was elected as the first batch of China's key national 5A-level scenic spot opened to the public and it is one of the top 10 attractions in China.
Shanghai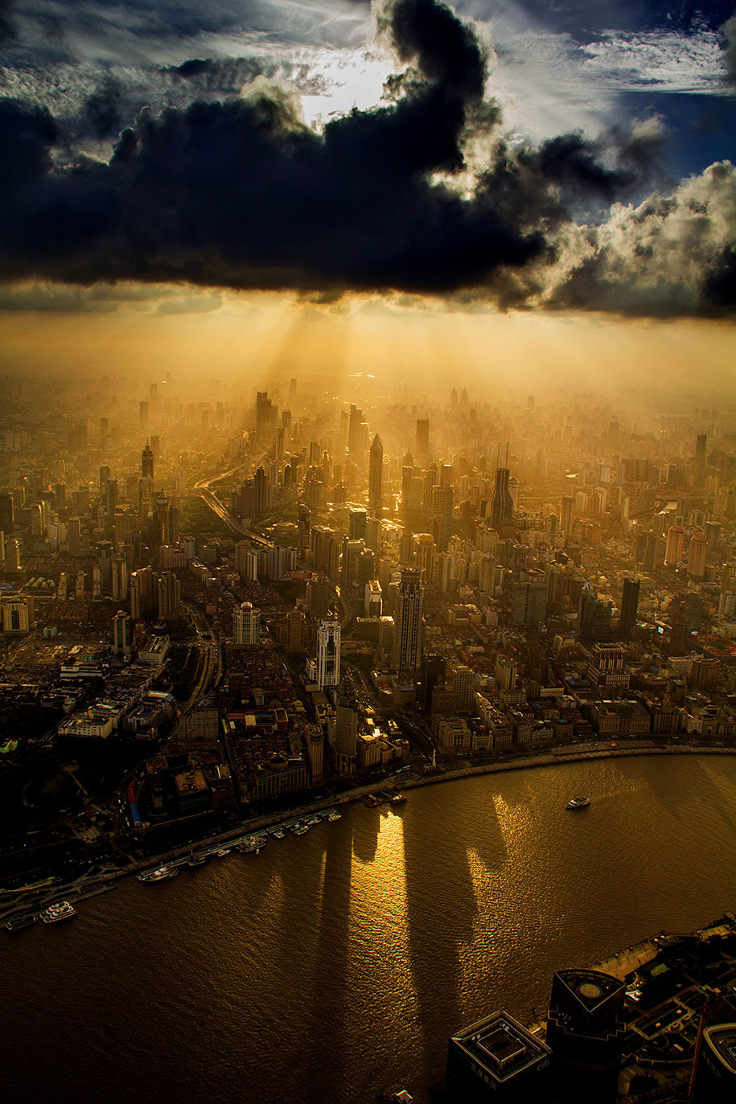 Photo by Wei Gensheng
Shanghai – few cities in the world can boast so much history, excess, glamour, mystique, and exotic promises in name alone making this city almost one of a kind. Shanghai is home to the world's second-tallest tower and a host of other neck-craning colossi and is home to so many Michelin Star restaurants. Bearing in mind that Chinese shoppers constitute up to 46% of the global luxury-goods market, shopping is rarely done in half-measures in Shanghai too. Shanghai stays surprisingly creative. Many exciting art galleries, offering a window into contemporary Chinese concerns, while nightlife options have exploded.