Disability is a fact of life for over 61 million American adults. CDC statistics reveal that with 1 in 4 people experiencing disability at some point in their lifetime, the majority of American families will experience the challenges faced by loved ones, or friends, with specific accessibility needs. Unfortunately, the nature of modern society means that people living with disability are often not included in life events – including weddings. However, there are absolutely ways to make a wedding day fully inclusive without compromising even a single detail of the dream big day.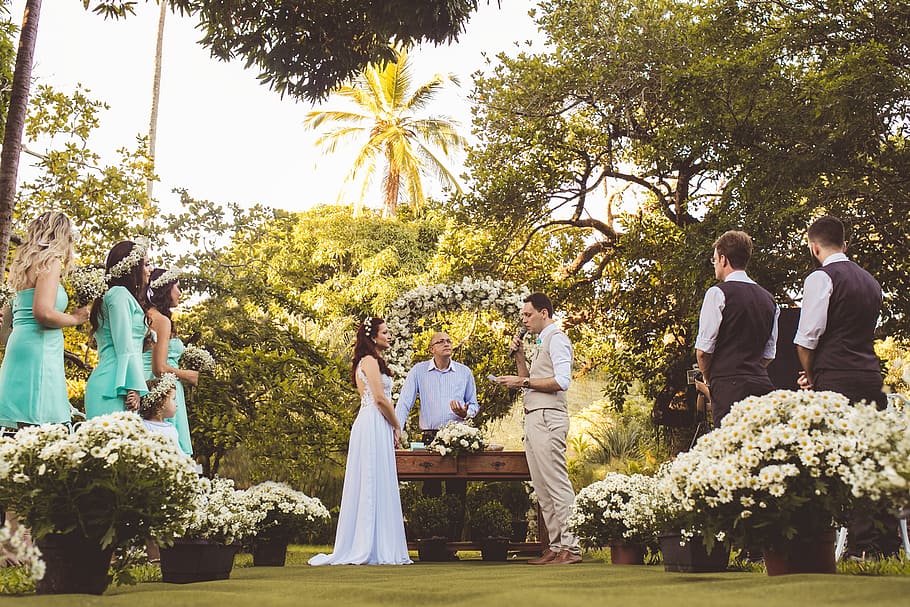 An accessible location
Many people living with disability have mobility requirements that some venues cannot accommodate – despite disability laws mandating as such. When sending out your guest list, look to accommodate your guests according to their needs and plan from there. More research may be required, but it's worth it; The Guardian highlights one family who were able to find a fully-fledged accessible manor with special adaptations for those with mobility needs.
Receiving RSVP
Consider the impact of your RSVP. If on paper, are you sending out braille copies to friends and family with loss of vision? If a digital invite, would someone without full motor function be able to operate the website and respond? When it comes to the latter, it pays to be in-the-know. According to disability advocates ISE Mag, 98% of webpages are not fully accessible – make sure the service you use is.
Be inclusive
People living with disabilities face barriers every single day in their lives. One of the biggest gestures you can make is to be inclusive. Give guests the freedom to opt in or out of activities as they see fit. Don't make any aspect of your wedding a 'must-do', or insist that someone step out of their comfort zone. Many disabilities are hidden, meaning you'll never know the exact situation the affected person is going through. You can do a lot of good for guests, and ensure that they can share the joy of your big day, by letting everyone be at absolute comfort.
Think about how happy your friends and family will be to know they're accommodated. Of course, a wedding is about the happy couple – but it's about celebration with peers, too. You can achieve that by simply applying a little extra thought to just how people living with disability will be able to approach the event.