Having a swimming pool at home is quite a treat. However, over time, when you've gotten so used to it, the excitement wears off. If your swimming experience is no longer as delightful as it once was, it's probably because the adventure isn't just that adventurous to you anymore. Maybe it's time to think of ways to elevate your swimming pool experience.
Pool Accessorizing And Beyond
Your swimming pool is just like a game or a toy—it's exciting to use when it's brand-new, but eventually, the game needs to level up so you can continue enjoying and appreciating it. In order to accomplish that, there are several enhancements and accessories you can add to your pool at home. What used to be a dull and worn-off part of the house can turn into a new outdoor space that you and your family can enjoy all year long.
Here are some ideas for pool accessories and more for an elevated swimming pool experience:
1. Add More Water Features
Redundant as it may seem, adding water features to your outdoor space can enhance your overall experience each time you take a dip in your swimming pool. The sound of falling water can soothe your mind and help you relax further. It's like having your very own spa resort at home.
Try adding waterfalls that overflow from a grotto. The look can enhance the natural appeal of the pool and, at the same time, add a modern touch to it. Imagine the soothing sound it'll create while you lounge lazily in the pool area. You won't even need to get into the pool to enjoy this water feature.
Another one you can add is a water fountain with a cooling-off device. This is perfect if you live in a hot area where your pool typically gets a lot of sun exposure all day long. The cooling-off feature can make the water refreshing and comfortable to the touch whenever you're swimming.
2. Transform Your Backyard Into A Tropical Resort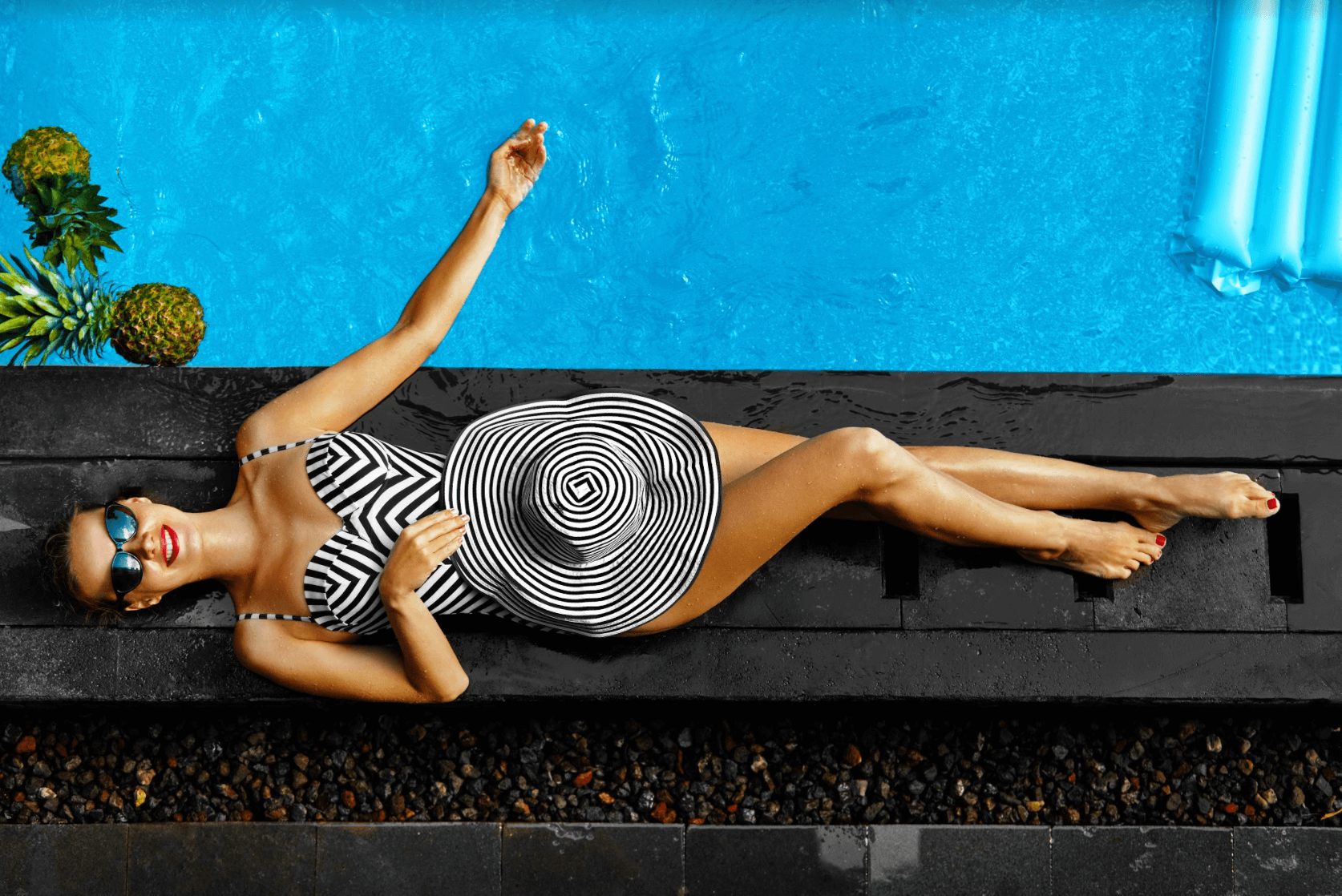 Since you already have the pool, the rest is easy if you want to achieve a tropical resort vibe for your backyard. You can add a hot tub if you don't fancy cold water, especially in the afternoon until nightfall. If you have kids, why not consider building a waterslide for them? Your outdoor space can instantly turn into a perfect place for entertaining guests and family, particularly during hot months.
When it comes to special events, you can create a romantic haven for you and your spouse. Just set up a dinner table with tall candles and flowers, and then use your pool as the backdrop. If you're throwing a party and have a dream destination in mind, draw inspiration from that to make the space more dreamlike and exotic. For example, if you've always wanted to go on a Cancun vacation, spruce up your pool area with cascading fountains and bursts of color. Pump it up with loud music and, to complete the look, prepare cocktails and tropical drinks for you and your guests.
3. Illuminate With Outdoor Lights
Lights are always a great idea when you want to create a different vibe for any given space. If your swimming pool has been looking lifeless and dull lately, why not add elegant outdoor lighting to it? And don't just stop at lights for the pool itself. Get creative and install bulbs, lanterns, string lights, and sconces wherever it works.
If you have guests coming over and you want to impress them with how you've elevated your pool space, you can throw some floating LED lights into the pool to instantly light up the area. You can pick different colors to make them look more vibrant, warm, and festive. There are also floating lights that can be controlled remotely and allow you to set the color pattern depending on how you want it.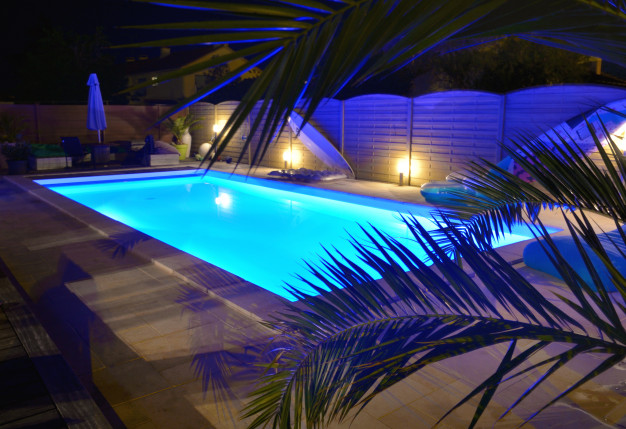 4. Do Not Forget About Safety
In the middle of all your fun and adventures, don't forget that you should also think about safety when enjoying your swimming pool. This next feature is a particularly essential accessory that you can add to keep everyone safe, especially your kids. If you don't have a pool fence yet, maybe it's time to build one. You can install DIY pool fencing kits that are easy to build, such as a mesh fence with a lockable gate. With a lockable fence, you can keep kids out of the pool area when they're unsupervised, and you'll have one less thing to worry about.
Conclusion
Elevating your swimming pool experience is something to think about if your pool area hasn't been used and enjoyed by you or your family for a long time. It's just a matter of getting creative and adding little twists here and there to get your swimming groove on again. Additionally, you can maximize your outdoor space once you've turned it into an entertaining area whenever you're having a special occasion at home. So get your creative juices flowing and start accessorizing your pool today.