New York has everything – and the city that never sleeps is obsessed with sports (and food). If you're walking by any sports bar in NY, you'll hear the roar of the crowd and plenty of passion for the game or match they are watching.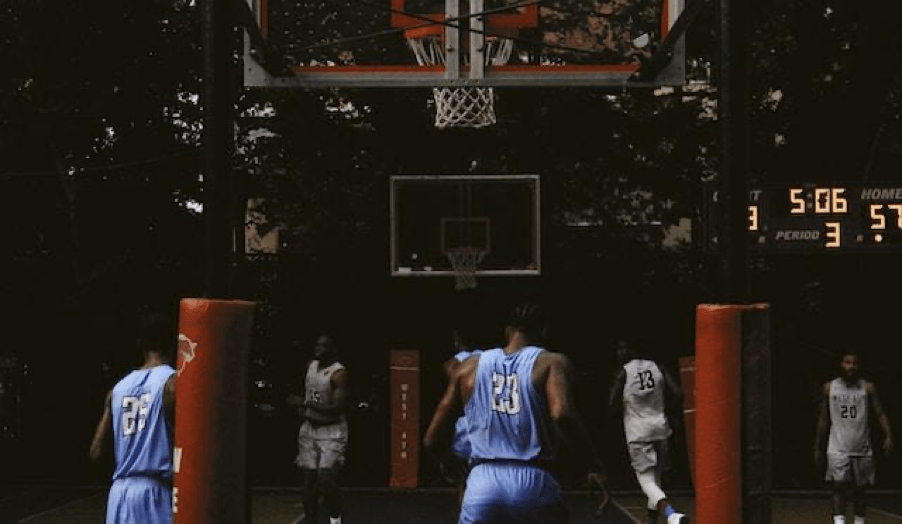 American Football
American Football is so popular; when it comes to Super Bowl time, millions of people all over the world stay up late or get up early to watch it with a bowl of wings and a beer or two, and maybe even with friends and family. American Football in NY is huge – and they aren't the only state that is incredibly passionate about their team! The New York Giants and the Jets fill stadiums with ease – because NY fans are loyal.
If you get the chance to catch a game, do it!
Soccer
Making its way from Europe, Soccer is starting to gather a following in NY, and it even has two Major League Soccer teams. It doesn't take long to get familiar with the rules of Soccer (or football in many other countries), but when you do, you can cheer the New York Red Bulls or the New York City FC on at a match.
Since NY is a melting pot of people from all over, Soccer is becoming a lot more popular.
Basketball
People all over the world who aren't even basketball fans have heard of the monumental New York Knicks. The home of the Knicks is Madison Square Garden – when not being used for basketball, it is home to boxing, ice hockey, MMA, live concerts and more.
So if you ever find yourself in NYC for a vacation or for work, here are five sports to get into and who knows, maybe you'll find yourself at a few NBA games in New York sporting a giant foam finger and chowing down on a hotdog, like a true native. 
The love of the game is seen throughout the city because countless basketball courts are always filled with people of all ages playing. Not everyone supports the Knicks, though – the Brooklyn Nets are loved, too.
Hockey
This 82-game season sport runs from October to April and is the perfect way to fill up the winter months. Hockey is massively popular all over America and Canada – and with good reason! It's fast-paced and action-packed. For New Yorkers, either the New York Islanders or the New York Rangers are the ones to follow!
Madison Square Garden plays host to the Rangers, which you can find the Islanders at the Nassau Veterans Memorial Coliseum. Either way, get a jersey and learn some hockey lingo!
Baseball
The good old American staple is baseball, and it can be considered to be the most popular sport in America; the fanbase is strong in NY for the Met and the Yankees – but you'll need to pick one! The Yankees gather fans from around the world because they are one of the oldest teams in the Major League and have a huge 27 WS titles under their belts. To really get a sense of what it means to be a sports fan, head to any game of either of these teams. 
Do you have more than sports on your mind? Here are a couple of other things you can do in New York: Top New York Activities To Do This Year.