Vinyl flooring is inexpensive and very easy to install. Vinyl flooring, also called linoleum, is a type of plastic sheet material made from polyvinyl chloride (PVC). When it is heated and processed, the polymer is given a rigid structure that resembles natural wood. Vinyl planks are then formed into different shapes and sizes for installation. Here's some pros and cons of vinyl flooring, and how to lay them as well as some tips.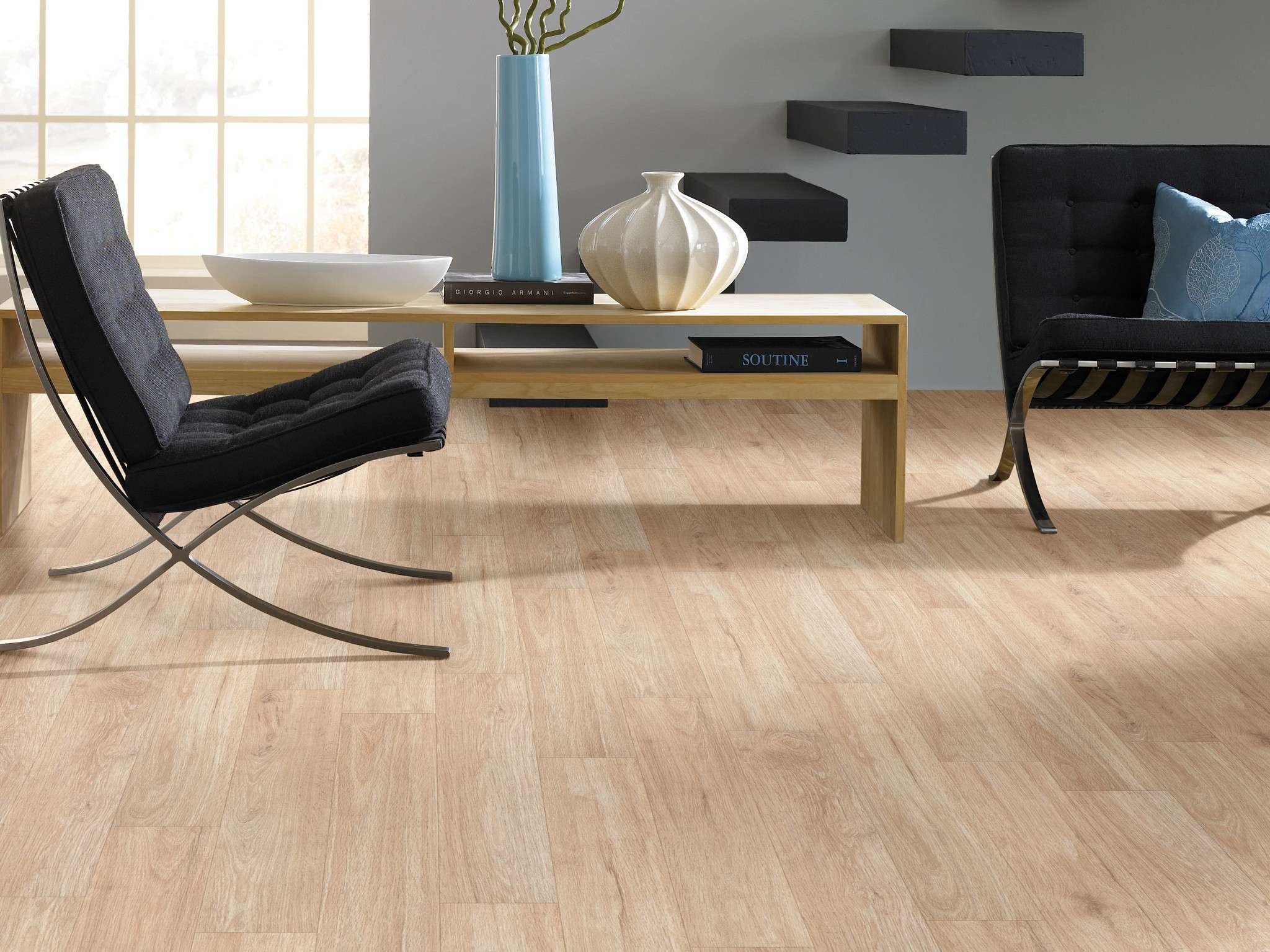 Advantages of vinyl flooring 
The advantages of vinyl flooring is that it's affordable and easy to install. Vinyl flooring is also long lasting and resistant to excessive moisture, even though it can't be installed in wet rooms. Vinyl flooring won't collect dust or bacteria over time like some other types of floors.
Disadvantages of vinyl flooring
Vinyl flooring is attractive and inexpensive, but it's not the best material for every application. If you're looking for a durable floor that will hold up to people and pet traffic all day long, then vinyl floors might not be your best choice. It also doesn't provide good traction for pets who need to go outside on slick winter mornings.
How to lay vinyl planks
Step 1: Clean your floor to ensure there's no dust or dirt that might affect installation. For surfaces such as carpet, timber and tiles, ensure that the floor is as smooth.
Step 2: Install planks and roll to ensure good adhesion. Installing the planks parallel to the sunlight will help with visibility.
Step 3: Measure the room and find the centre line. Intall from the centre line will ensure the planks will be straight and symmetrical. Cut any excess bits with a knife with the décor side facing up.
Step 4: Peel away the release paper from one side of the plank and press down onto the tacky adhesive until it's fully attached. 
Step 5: Repeat the process until the room is done. Roll the floor once it's done to ensure that the planks are firm and stuck on to the floor.
Tips for laying your vinyl planks
Tip 1: Make sure you've ordered enough planks from your supplier. Having different types of planks (brands or size_ might affected the compatibility of planks when laying them, so the last thing you want are planks with completely different colours and designs.
Tip 2: If you do want planks with a slight variation, ensure that the planks are sufficiently mixed when they're installed to avoid too many identical planks in the same area. 
Tip 3: Mix up the panels to create your desired pattern. 
Tip 4: Stagger the rows to ensure that the short edges are not in a straight line.
Tip 5: Make sure that there are no gaps between planks when they're laid out. Use your knuckles to feel for any irregularities in the surface of the floor.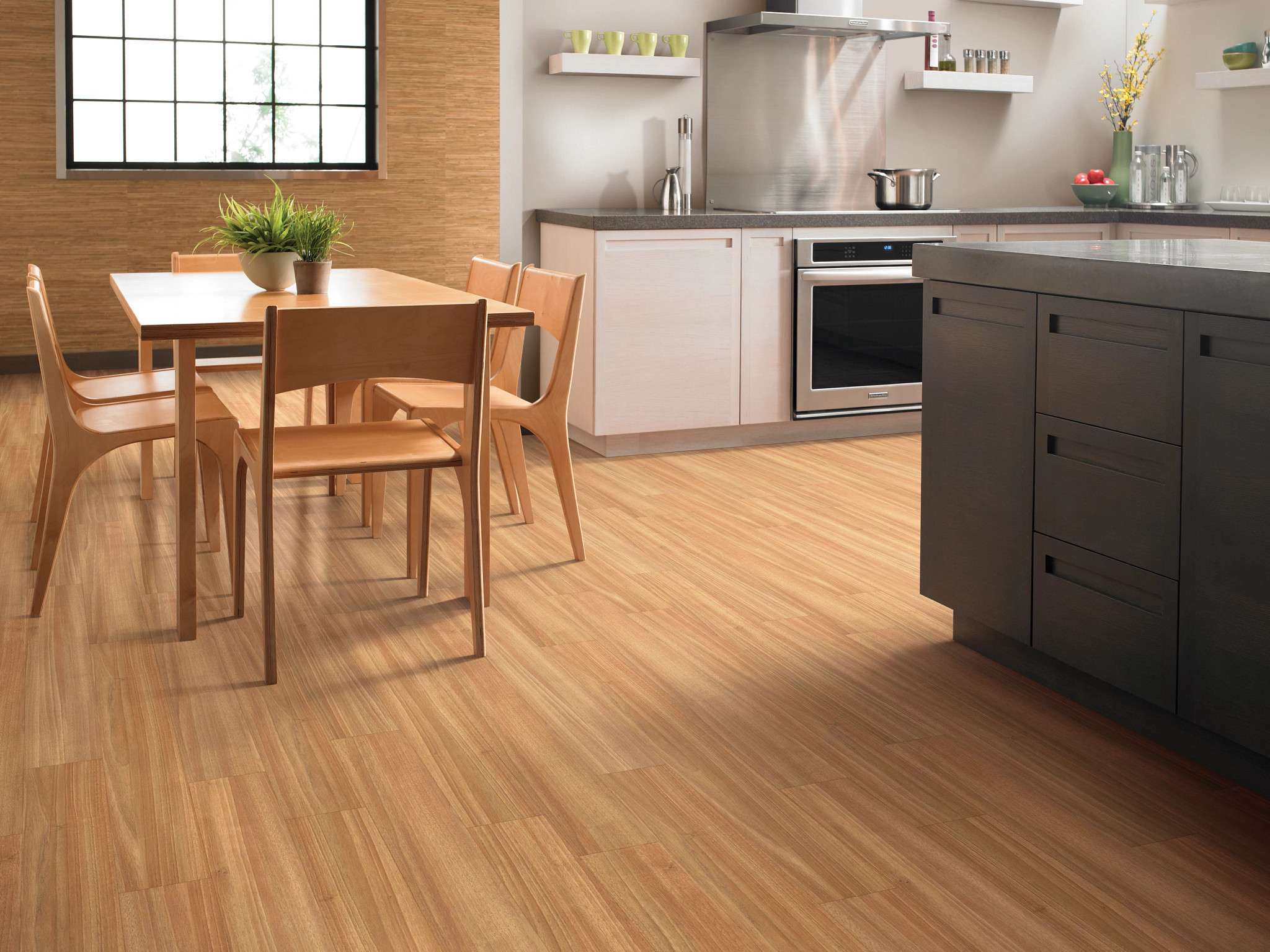 Installing vinyl flooring is a quick and easy way to update your home. Vinyl is inexpensive, durable, attractive, and doesn't require any special skills or tools for installation. You can find it in styles that mimic the look of carpeting or hardwood floors so you have plenty of options when deciding what kind of space you want to create with your new flooring. That being said, not all vinyl planks are created equal; luxury vinyl planks are a better option than conventional planks as they're much more durable and comfortable than the standard cheap planks in the market.