Who doesn't love designing their dream home? For once, you've complete control over how everything should look. You don't have to compromise on the infrastructure, furnishing, or anything at all.   
But, wait a minute, you're not a professional. What if you end up with a weird combination of furniture? What if the design doesn't appear as good as you imagined it? There's a lot that can go wrong.  
Hence, before you start this journey, take some time to read these 7 important tips. These can help you design your dream home like a true professional!  
Outline Your Budget 
Budget is the pillar of a successful dream house design. Without it, you will find yourself pausing, stressing about payments, and even worse, asking for loans. It can ruin the complete journey. So, always calculate the amount of money available for the project. Once done, divide and allocate your funds to different purposes. These include: property payment, building costs, service charges, etc. Hence, you will be stress-free and in control of your finances when beginning the design plan. When you know how much your budget is going to be, you know exactly where you can spend, and where you need to save too. This makes it far easier for you to plan out your purchases without accidentally spending far more than is truly necessary! If you do find that you have a smaller budget than you first expected then do not fret, as you can explore money-saving options such as half price blinds and ex-display kitchens to help create a beautiful interior that doesn't break the bank. 
Plan with Interior Design 3D  
The most efficient way to eliminate the risk of ending up with a bad house design is to use a special program. Interior Design 3D is easy-to-use software that allows you to create a 2D and 3D home design. Begin by importing your house blueprints or using pre-designed templates. You can even create a new house plan from scratch. Then, browse through the extensive built-in library of furniture, finishes, and home décor. Design the dream home, and take a virtual 2D/3D tour. So, you can make the necessary changes and plan everything. Plus, this best 3D interior design software is easily installed on your PC!  
 Choose Color Scheme Wisely 
Colors have a significant impact on our mood and feelings. The types of colors in our surroundings evoke different emotional responses. For example, cool colors give a sense of comfort and ease (blues, clean whites, and greens). Similarly, the warm colors radiate dramatic and energetic feelings. These include: yellow, red, and orange. So, when choosing colors, consider their impact and decide which color will be the best. You can even create a color palette with similar or contrasting shades. It's a good idea to take a deeper look into the world of color psychology if you want to create the most effective interior design, as you'd be truly amazed at the impact that your color palette can have on your homes atmosphere and aesthetic value. 
Focus on the Lighting 
Lights can make or break a home design. Without proper lights, there's no point in an amazing color scheme or premium furniture set. The onlookers won't be able to see. Let alone appreciate it. Now, there will be two types of lights in your home; natural daylight and artificial lights. You should decide the placement of each source of light . For example, adding a huge ceiling-to-floor window in the living room floods it with daylight and makes it appear bright. Since most family members gather around in the living room, a bright vibe will keep everyone happy and peaceful. Also, if you've several art masterpieces placed in your hallway, placing downlights above each one can draw attention to it and give a dramatic feel.  
Play with Textures & Patterns 
Textures are essential to complete the look of your house interior. When you add textures, you mix rough surfaces with smooth ones in an aesthetic way. And, since one can understand the feel of the textures by sight, they make your design look alive and alluring. There are uncountable ways to add textures to your dream home. You can place textured furniture, such as velvet chairs or rustic oak tables. Or, you can experiment with accessories like vases and sculptures.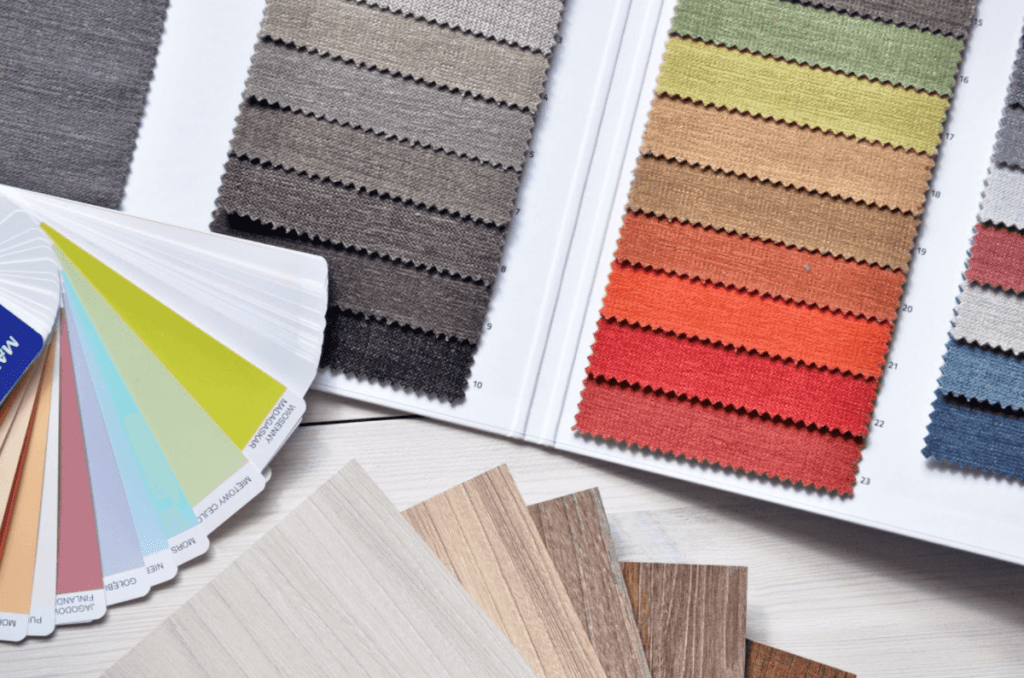 Soundscape Your Home 
Your home layout should reduce as much noise as possible. The sound shouldn't escape outside, nor should it disturb the people inside. You can ensure your house is soundscape by creating rooms distantly. There should be built-in wardrobes, bathrooms, or plain space between rooms. Hence, the sound won't travel from one room to the other easily. Also, allocate lower-level rooms to noisy family members, like children. Remember, sounds travel from higher floors towards the lower ones quickly. And so, your kid's room on the second floor can mean more noise.  
Utilize Corners & Empty Spaces 
Never leave a corner or wall empty in your home. It casts a negative impression on the viewer, making the design look incomplete. Plus, the emptiness draws all the attention and leaves your beautiful design out of sight. So, instead of leaving them empty, use them. You can do so by turning the area under the staircase into a study place. Or, placing plants in the corners. You can create a family photo collage on any empty wall. There are almost endless ideas of how to funk up empty space in your house.
Final Words  
In a nutshell, designing your dream home is a journey of self-expression and creativity. The free reign at decoration helps you create a home that reflects who you are as an individual. Plus, it is not a challenging task either.  
Just keep the important tips stated above in your mind, and you'll see how easy and budget-friendly the process becomes. So, it's time you leave those expensive interior decorators and do it yourself! Good luck!