Whatever kind of business you are running, if you are keen for it to be as simple and straightforward as possible, there are a lot of ways in which you might be able to make sure of that. The truth is that running a business can be quite easy, as long as you know what you need to do to make it so. And that's something that you can actually learn really easily as well.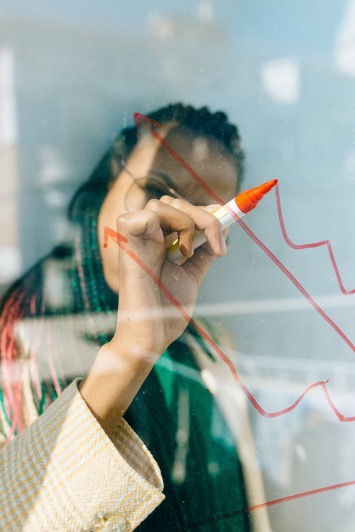 In this post, we are going to take you through the top 7 ways to make running your business so much easier. As long as you have thought about the following, and you implement at least some of them, you should find that your business is a much easier and simpler thing to run in general.
Look After Your Health
You might wonder what the relevance of this is, but the truth is that looking after your health is hugely important if you want to make running your business a lot easier. The more that you are caring for your health, the better off you will be. You'll be able to put a lot more energy into your work, you'll find yourself starting your days a lot better, and over time that is just going to make for a much better business on the whole, and one that really is a doddle to run.
So make sure that you are getting enough exercise, and that you are eating well too. If you are doing those essential things, it's bound to help your approach to business considerably. Also ensure that you are getting plenty of sleep, because without sleep you might struggle to think clearly and to take all the right steps when you are working. It's amazing how much of a difference all this will really make.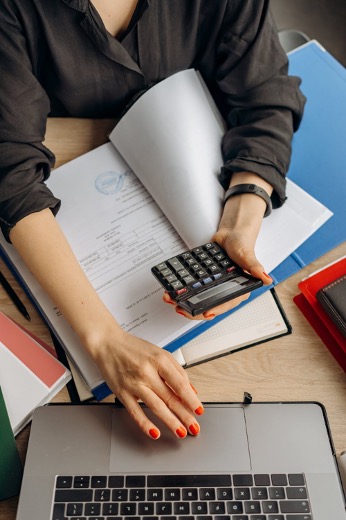 Hire The Best Employees You Can Find
A lot of the most successful entrepreneurs got where they are by surrounding themselves with people they trust and admire, and whose skills they were sure would help them in their business ventures. This is definitely a blueprint that you would want to follow too if you were keen to get your business to a much easier place. All in all, this is something that you should certainly think about if you want your business to be successful and easier to run.
So how can you make sure that you are hiring the best employees you can find? It's all about identifying which traits and characteristics you think are most important, and then making a point of not compromising until you find someone with those traits. You need to set up a recruitment process which is more likely to find those kinds of people, and then you have to make sure that you actually follow through with it.
If you do that, soon enough you should have a much stronger team around you, and one which is going to make everything a lot easier for you to run, even when you consider the work of looking after those employees.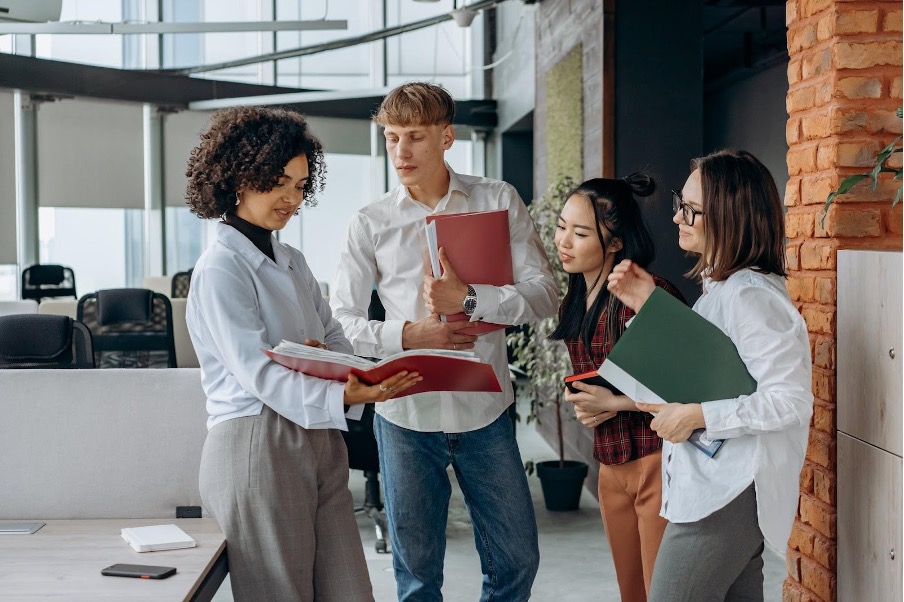 Use A Managed IT Provider
For most businesses, IT is both a really fundamental part of running the business, and one which generally requires a lot of assistance to help keep it running well. This can actually end up being one of the bigger headaches of all, however, so it's something that you need to make sure you are looking into. There are a few approaches that you might consider taking here, but one of the best is to use a managed IT solutions provider.
This is essentially a team who completely looks after every aspect of your IT for you. In doing so, they are going to be your first port of call if anything goes wrong. But more importantly, they will also be keeping an active lookout for any issues that might arise in the first place. That means that they are effectively going to stop a lot of problems from occurring, and the end result of that is a business that is functioning much more clearly and completely.
When you look for such a provider, be sure to shop around and find one that seems suitable for your needs. If you make the right decision here, you should find that your business is so much easier to run from your end.
Outsource Where Necessary
In a sense, an IT provider is just one example of an outsourced team, and that is something that you are going to want to think about if you are keen on making your business easier to run too. Knowing how and when to outsource, and doing it appropriately, turns out to be the kind of thing that really makes a huge difference to your business, and particularly to how easy it is to run. That is therefore vital if you are thinking about trying to make things simpler, but you'll have to think about how to approach outsourcing in the right way.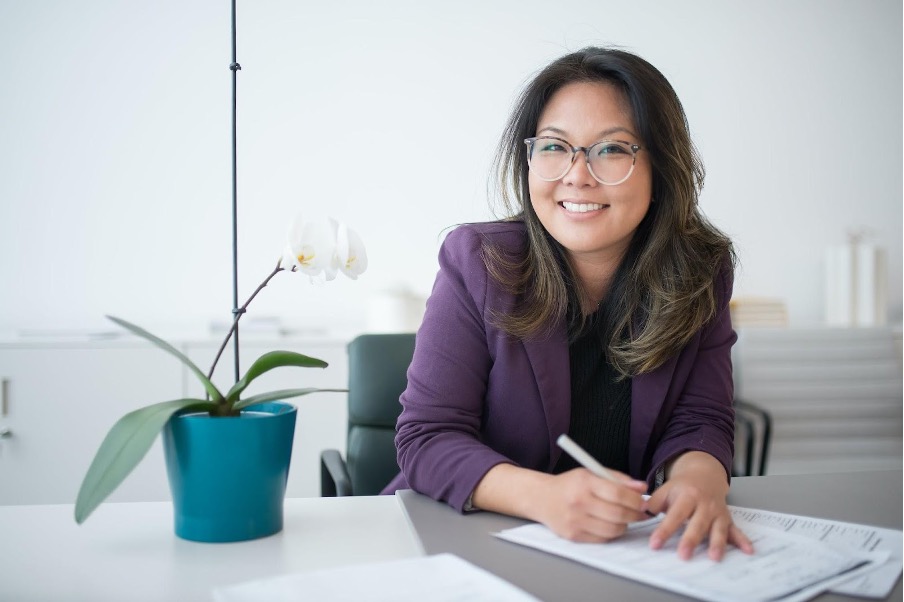 For instance, it's usually important to not outsource anything that you really do genuinely need to do in-house. That would include something that is directly related to the customer, as well as anything that you have the skills for and the time for. However, you should certainly consider outsourcing if you are going to save time and money, and there are experts out there who you can rely on to do the work better than you. That is the kind of situation where outsourcing really is the best way to go.
All in all, as long as you have approached outsourcing in the right way, it's an incredibly powerful way to make your business a lot easier to run. You will probably be glad that you are doing this, and that is something to think about here.
Keep It Simple
Above all, simplicity is really important in any business, because it means that you are able to keep everything a lot easier for you to run. Of course, it can actually be quite challenging to keep things simple, but as long as you aim for it you should be able to do it easily enough. The simpler things are, the easier the whole venture is to run, and that's just one of those inalienable facts that you should always bear in mind here.
If you are trying to simplify your business, it's mostly about making sure that you keep your sights set on one or two main goals, and don't allow yourself to deviate too much from them. That ends up being a really important part of the process of simplification, and it means that you are going to find everything a lot easier.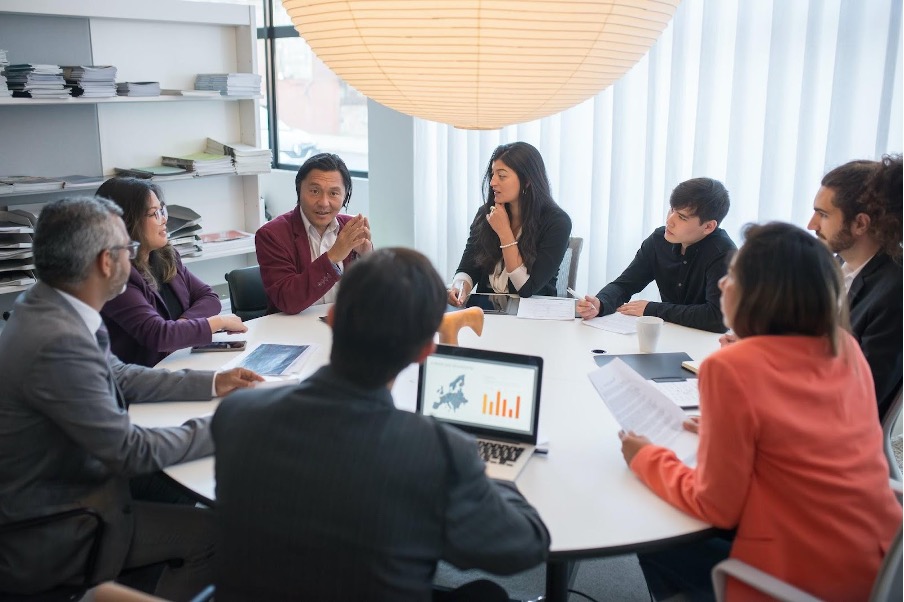 Streamline Communication
There is a lot to be said for communicating properly – with your employees as well as your clients. The better the communication is, the easier it will be to achieve everything you are hoping to achieve, and that is something that you should really always bear in mind here. Good communication is therefore vital, and the kind of thing that you are always going to want to think about.
But how can you improve communication? The best way is simply by streamlining it, which means that it is taking less effort for everyone involved for the same information to be exchanged. If you can find ways of achieving this within your business and outside of it, that is going to make a lot of aspects to running your business so much easier. And that's definitely the kind of thing you should think about in all of this.
Build A Loyal Client Base
One of the bigger challenges of any business is trying to find ways to keep customers coming back for more. Fortunately, however, this is something that you are generally going to be able to achieve, as long as you put your mind to it. The trick is to build loyalty, and that is often going to be a lot more valuable than trying to get new clients. Once you have proved to people that your product is of great quality and value, they are going to come back for more again and again.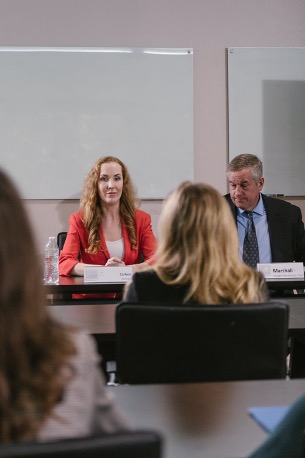 You can of course improve loyalty in other ways too, such as specific loyalty schemes. Those are the kinds of things that help to bring people back, and when you know that you can reliably expect a certain percentage to return again and again, that essentially promises future profit. That is a really safe position to be in, and it means that you will essentially be able to expect greater and greater things for your business. It's amazing how much this can help.
Those are just some of the best ways in which you can make running your business a lot easier. As long as you have put even some of those into action, it's going to make for a much easier business to run and a much more successful one ultimately too. All in all, that is really important here.