As a homeowner, you probably wonder how to efficiently divide your budget among all the home design upgrades and ideas you have in mind. Those might include both interior and exterior changes, but which of them are worth the investment, would improve your home's value or should be implemented in the first place?
The great news is that you can stop puzzling over it! In this article, you will find a list of eight home design upgrades you should consider, ranging from installing more lighting sources, adding innovative storage solutions, and expanding your garage to updating cover padding and insulation, among other things. Read on and make your home a better place!
Fix the Garage Door Woes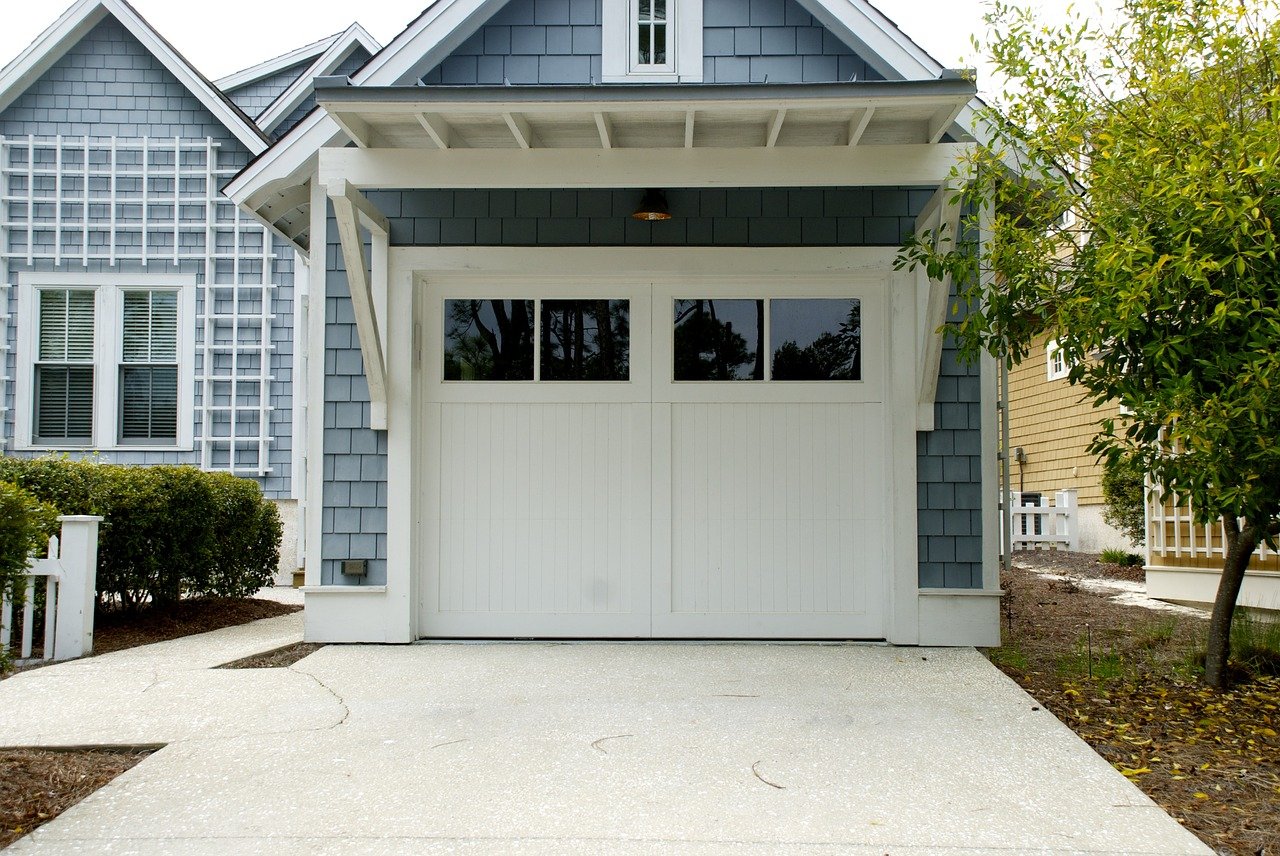 Garage door openers are a popular home design upgrade that every homeowner can easily install without help from professionals. As such, it is a popular option among DIY enthusiasts all over the world.
There are many garage door opener options on the market today. Still, if you want something reliable, we recommend buying a Craftsman garage door opener that allows you to control your garage door via an app on your smartphone or tablet.
Light Up Your Home
Investing in new lighting is one of the most crucial home design upgrades you can make, especially if you aim for a brighter living space. You can start with adding more lights to your home by purchasing and installing additional ceiling light fixtures. You will also need to change all the old lightbulbs for new LED ones, which are significantly more energy-efficient than old versions.
After that, add some lamps, pendant lights, and table lamps to illuminate targeted areas better. Lastly, don't forget to put in skylights or at least install several strategically placed windows so the sunlight can stream in and brighten up the room.
Add the Outdoor Pallet Patio Furniture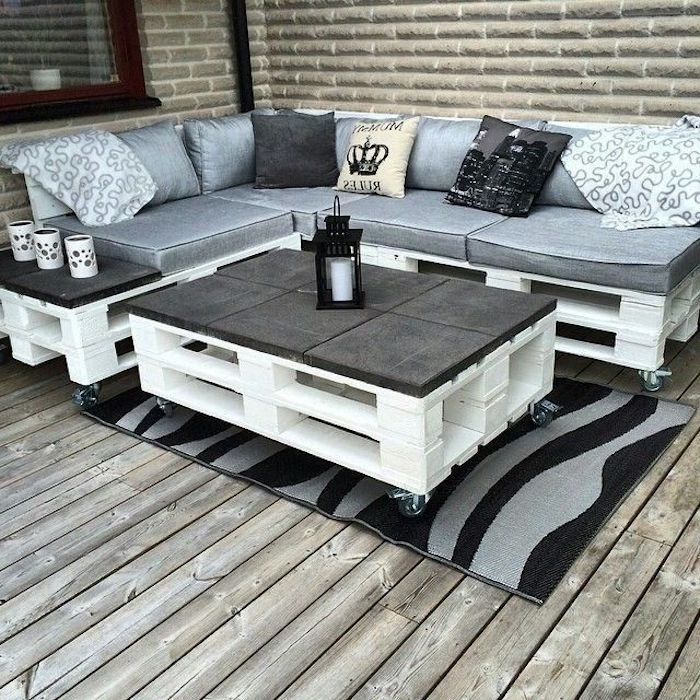 One of the most popular home design upgrades today is adding outdoor furniture made out of pallets. You can choose from a variety of different designs, including a rustic-looking garden bench, a coffee table, and a gorgeous dining set. If you want to learn how to build these pieces yourself, there are plenty of excellent tutorials online.
When it comes to materials, you can use either wood or metal pallets as the base for your pieces. As for the paint job, it is possible to achieve a chic look by applying either a white or gray wash coat. It is also important to note that you should work with high-quality outdoor fabric cushions.
Create an In-Ground Pool Design
No home design upgrade list would be complete without an in-ground pool! This idea is incredibly trendy among homeowners who have a large backyard and are looking for ways to make the most of their outdoor space.
The great thing about this project is that you can easily do it yourself since most pool kits come with all the necessary accessories such as pumps and filters. Depending on your preferences, you can opt for a square or round shape. As for the type of pool lining, concrete is often used due to its durability and easy maintenance. If you want to protect your pool against algae growth and reduce overall maintenance time, you might consider ordering a fiberglass lining instead.
Add a Catio to Your Backyard
Catios are a great addition to any backyard, especially if you love spending time with your feline friends. These outdoor structures are basically cat enclosures that prevent your pets from wandering around your neighborhood unsupervised. Although catios can be expensive, they are worth every penny for homeowners with several cats in the family as they help keep your pets safe and healthy at all times.
When planning your catio, make sure that you find an appropriate location for it. Additionally, you should take into account the size you want it to be. You can then purchase and install shipping crates and wooden frames using instructions provided by manufacturers. Finally, cover the catio with mesh wire for better ventilation and add plants and decorations as desired. 
Decorate Your Patio With String Lights
You probably have seen patio string lights before – these colorful strands of lights look amazing when hung up on a fence or next to a tree in your backyard. They provide excellent illumination and look really nice in combination with other home design upgrades such as patio umbrellas or fire pits.
Another cool thing about them is that they are pretty easy to install – all you have to do is connect them to a GFCI protected power source outside and then hang them up on whatever part of your property you want. The only downside is that the lights will not last forever, so we advise checking them periodically and replacing them if needed.
Add an Outdoor Fire Pit and Grill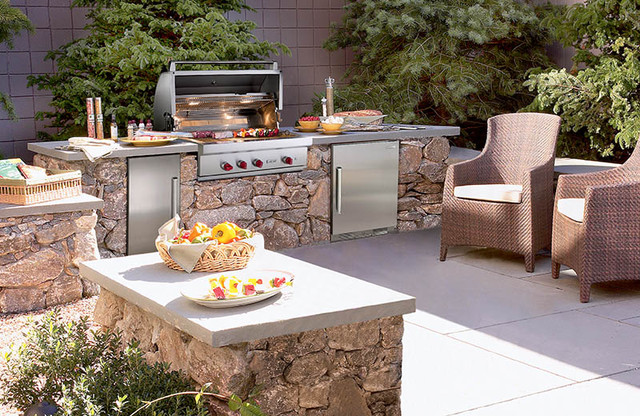 If you consider adding an outdoor fireplace in your backyard, we recommend checking an outdoor fire pit and grill combo. These units are straightforward to install and come with everything you need to get started. They include grills that you can use to cook the food right over the fire pit, so you don't even have to purchase separate grill units.
A fire pit with a grill is an excellent idea if you aim to create an intimate gathering place in your outdoor area or simply want to enjoy the warmth of a fire during the fall or winter months.
Install Radiant Floor Heating System 
Radiant floor heating systems are quickly becoming one of the most popular home design upgrades in recent years. Thanks to their ability to increase energy efficiency while providing warm floors throughout your entire house, they might also be an upgrade you should consider.
If you want some extra heat during cold months, radiant floor heating systems will be perfect for you because they distribute warmth throughout the entire room. To install them, you will need professional help – ask around for local flooring contractors that know how to do it or hire a DIY enthusiast who has previous experience with this type of installation. The good thing is that they aren't too expensive and will last for decades if installed correctly.
Conclusion 
There you have it – eight home design upgrades that are worth investing in! All of them can significantly improve the looks of your home and make it cozier than ever.
You might even combine the upgrades we mentioned with some smaller projects, such as updating the kitchen countertops, replacing old appliances with new ones, or adding smaller pieces of furniture like corner shelves or decorative mirrors. The possibilities that stand before you are almost endless!
Do not be afraid to make some changes to your home decor. By doing this, you will turn your home into a masterpiece in no time. Happy decorating!