Do you love spending time outdoors in your backyard? Whether you're barbecuing with friends, reading a book in the sun, or simply relaxing on a warm day, your backyard is a great place to be. If you're looking for ways to make it even better, read on. This blog post will discuss 8 ways to spruce up your backyard and make it more enjoyable. From adding plants and flowers to installing a new patio, there are plenty of options to choose from. So get ready to transform your backyard into your private oasis.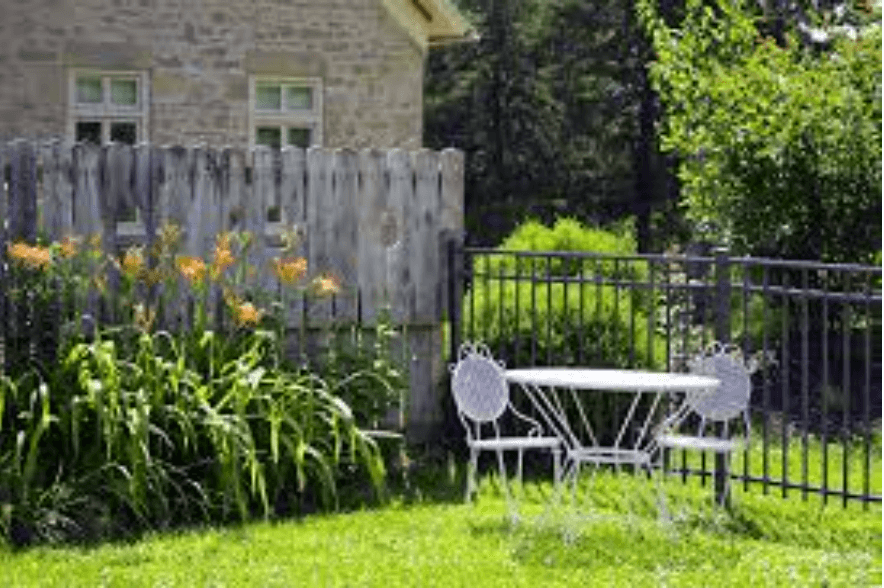 Create a water feature
One of the primary things you can do to spruce up your backyard is to add a water feature. In this case, you can consider incorporating an outdoor wall fountain for your backyard to make it more relaxing and inviting. The trickling sound of water is known to have a calming effect, so this would be a great addition if you're looking to create a more peaceful atmosphere. Plus, it's also a unique decoration that will add personality to your outdoor space.
Incorporate more plants and flowers
Another way to enhance the overall look and feel of your backyard is to incorporate more plants and flowers. This will give the space a more vibrant and inviting look. You can also use plants and flowers to add privacy, create a focal point, or simply fill in empty spaces. If you're not sure where to start, consider consulting with a local nursery or landscape designer. They'll be able to help you choose the right plants and flowers for your specific backyard.
Introduce new colors
You can also add visual interest to your backyard by introducing new colors. This can be done in several ways, such as adding colorful flowers, painting your fence, or even installing outdoor lighting with colored bulbs. Some of the most colorful flowers include impatiens, petunias, and marigolds. So if you're looking to add a pop of color, be sure to consider these options. When it comes to painting your fence, you can either choose a color that compliments your house or go for something more unique. Just make sure the color you choose doesn't clash with the overall aesthetic of your backyard. Even the color of the bulbs in your outdoor lighting can make a big difference. So if you're looking for a quick and easy way to add some color, this is an option to consider. Keep in mind that adding color is a great way to make your backyard more inviting and fun.
Install a new patio or deck
If you're looking for a bigger project, why not install a new patio or deck? This will give you more space to entertain, relax, and enjoy your backyard. If you're not sure how to get started, there are plenty of online tutorials and resources that can help. More often than not, the first step is to contact a local contractor to get an estimate. However, if you decide to DIY, be sure to do your research and take your time to plan before beginning any major backyard project. By doing so, you can avoid any stressful surprises along the way.
Change the flooring
There is also the option for you to change the flooring in your backyard. This can be a great way to add style and personality to the space. If you have a concrete patio, you may want to consider staining it or adding pavers. Staining concrete is a relatively simple and inexpensive project that can change the look of your patio. Adding pavers is also a great way to add interest and texture to your backyard. For grassy areas, you could install artificial turf or use decorative stones. An artificial turf is a low-maintenance option that can give your backyard a nice, green look. Decorative stones are also a great way to add color and texture to your landscape. There are endless possibilities when it comes to changing the flooring in your backyard, so be creative and have fun with it.
Invest in an outdoor furniture
Outdoor furniture is a great way to make your backyard more inviting and comfortable. Whether you're looking for a new dining set, lounge chairs, or even just a few potted plants, adding furniture to your backyard can make a difference. For instance, a new dining set can provide the perfect spot for al fresco dining, while a few potted plants can add some much-needed greenery. Lounge chairs, on the other hand, are perfect for relaxing in the sun or taking a nap on a lazy afternoon. Just make sure to choose pieces that are durable and weather-resistant. That way, you can enjoy them for years to come.
Get the right lighting
If you love spending time in your backyard at night, then adding some lighting is a must. There are plenty of ways to do this, from string lights to lanterns to solar lights. String lights are a popular option because they're relatively easy to install and can be used for a variety of purposes. Lanterns add a touch of elegance, while solar lights are a great eco-friendly option. You can even add motion-sensor lights to deter burglars particularly if your backyard backs up to a wooded area. Just be sure to choose the right lighting for your specific needs.
Add some privacy
If you're looking for ways to make your backyard more private, there are a few options to consider. You could install a fence, put up some privacy screens, or even plant some trees or shrubs. There are various types of fences to choose from, so be sure to do your research and find the one that's right for you. In terms of planting trees or shrubs, you have to position them in a way that provides the most privacy while still allowing sunlight to reach your yard. The key is in considering your specific needs and choosing the option that will work best for you.
These are just a few of the ways you can spruce up your backyard. So get creative and start making changes to create the perfect outdoor space for you and your family. With a little effort, you'll be able to enjoy your backyard more than ever before.