The standard of living in Malta is generally excellent and very affordable. By mid-2022, the country ranked 18th in Europe in cost of living, and only three major Western European nations were slightly cheaper (Spain, Greece, and Portugal), according to Imin Malta Albert Loffe.
The Maltese land area consists of three main islands, and the culture here is very diverse and friendly to foreigners, who are very numerous here. With fantastic scenery and extraordinary historical monuments spanning more than 2,000 years, there is plenty of things to see here.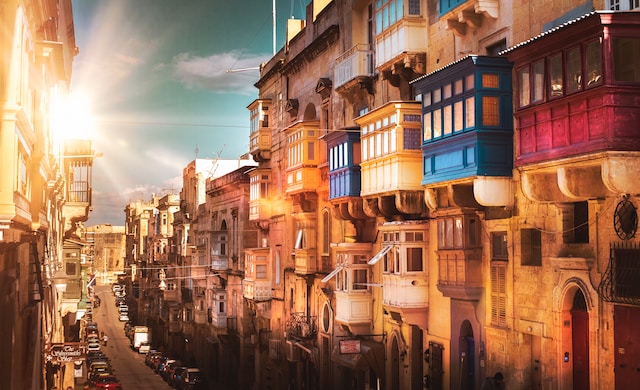 Malta Permanent Residence
Malta residence permit is a program that allows you to obtain a residence permit without having to renew it every few years. It is designed for investors who wish to live on the island and plan to invest in the region's economy by investing in real estate or other available projects.
Obtaining a residency permit requires the potential applicant to meet certain conditions, including the following:

Age: The applicant must be at least 18 years old.
The potential applicant must have sufficient financial resources to support himself and any other family members.
The applicant must have a place to live to meet residency requirements.
Having health insurance.
No criminal history or convictions.
The applicant must demonstrate sufficient proficiency in English or Maltese.
Investment in the assets of the Republic can also be a factor in the selection of a bi-national for obtaining a Malta Permanent Residence.
The time required to obtain the documents will be about 4-6 months. However, it is worth noting that this process usually delays due to various factors, such as the need for additional inspections or changes in the law.
Benefits
Advantages of the Malta residence permit program:
the possibility of obtaining citizenship without having to reside permanently in the territory, allowing you to travel and work freely in other parts of the world;
visa-free access to the Schengen area for short-term visits, opening vast opportunities for travel and business trips across Europe;
the possibility of bringing close relatives up to the fourth generation (great-grandparents) and unmarried spouses and children of any age, which makes it possible to live on the islands with your family;
the chance for an internationalist to enjoy the priorities of a soft tax system, thanks to the low personal income tax rates in Europe;
a safe life with low crime rates;
the program is easy to participate in thanks to an open and welcoming immigration policy.
Every applicant and dependents get permanent residency without much difficulty. The country has an open and friendly immigration policy, which makes obtaining all important documents quite simple and convenient.
Malta Residence Permit
Malta RP is a program that allows cosmopolitans to have the opportunity to live and work on a sunny island for a set period. It is designed for anyone who plans to invest in the state's economy.
Benefits
The program allows foreigners to live and work without investing in the country's economy. The residence permit obtained through the program is valid for five years and allows free entry and exit abroad. Holders of this status can open a bank account and use international payment systems, get medical care and education for their children. In addition, the Republic has a convenient geographic location, and it is English-speaking, which makes it an attractive place to live and work.
Differences Between Malta PR And RP
In addition to the differences in requirements and benefits, it is essential to know the distinction between a Maltese permanent residence permit and a malta rp. As Albert Loffe of Imin Malta, an expert in Malta's investment program pointed out, permanent residence provides a guaranteed status to a cosmopolitan and the right to a visa-free stay in the EU. In contrast, the Maltese residence permit gives the right to stay in Malta indefinitely without the right to visa-free travel within the EU.
It is also worth bearing in mind that it takes a much larger investment to obtain a Malta residence permit than a Maltese permanent residence. However, the second option is more advantageous in the long term, as it gives the right to a broader range of opportunities, including easier access to credit, bank accounts, more favorable tax rates, etc.
Conclusion
When choosing between the government's sought-after approvals, it is essential to consider your needs and plans. Malta's investment programs offer several benefits and opportunities for people from CIS countries, and the choice between them must be based on individual requirements and goals. According to Imin Malta's investment program expert Albert Loffe, it is essential to carefully consider each program's requirements and benefits to make the best choice and get the most out of your investment.