Look around your home and you're likely to find a number of spots which go unused. The cupboard under the stairs, the empty alcove where the old fireplace used to be – these spots are usually forgotten. The good news? With a few changes, you can transform these awkward spaces into something fresh and exciting. 
No matter what kind of space you have to work with, you're sure to find a solution to give that spot a new lease on life. Consider the area and what it could offer you. For example, a bay window can become an inviting workspace, so you can have a change of scenery for your nine to five.  
Here, we outline some ways to make the most of those awkward spaces around the home. 
The space under the stairs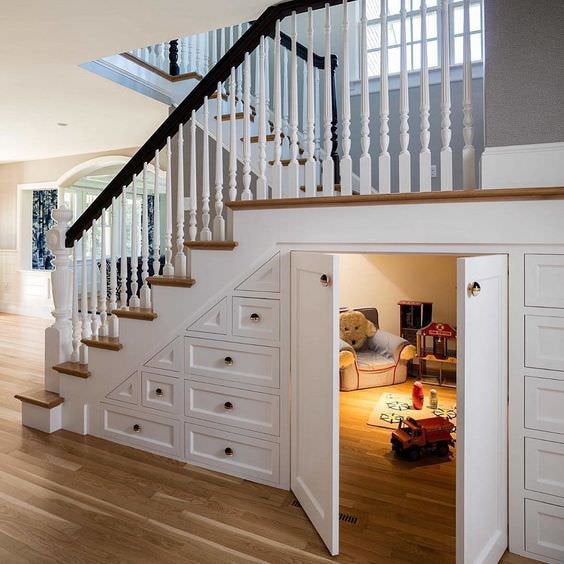 While it can be tempting to use your under-the-stairs space as a dumping ground for all the junk you never use, this compact space can be so much more. A lick of paint and a little elbow grease can transform it into a cosy nook for sitting with a book or even a small home office. 
If you really do need the extra storage space, add some stylish wardrobes designed for under the stairs. Not only will this keep all your belongings neat and organised, but it will be a significant upgrade from the old jumble cupboard. 
Alcoves 
Maximise your unused alcove by turning it into a beautiful bookshelf. The addition of open shelves will help you make the most of the space and they're easy to make at home with some planks of wood. You could even stain the planks before assembling them, to add depth and give them a beautiful finish. 
Don't fancy a bookshelf? Another great way to utilise an alcove is to build a home bar. You'll need to add a shelf that sits around hip height and possibly more above or below to store bottles. No matter whether you're a classic whisky on the rocks fan or enjoy whipping up your own signature cocktails, you can't go wrong with a home bar. 
Bay windows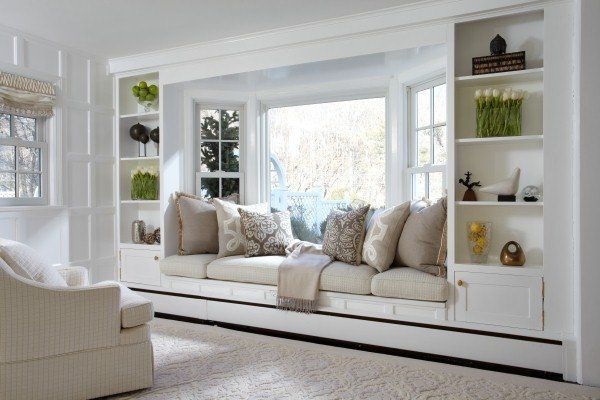 A large bay window is the perfect spot for a workspace and think how great it'll feel when the weather's warmer and you have the windows open letting in some cooling fresh air! The addition of a work desk and ergonomic chair are all you need to take advantage of the extra space your bay window offers and transform it into a cosy workspace.
If you're not in need of a home working space, a bay window can also be turned into a cosy reading spot. The natural light from the window will be the perfect addition, although it may also be worth adding an overhead light or a small lamp if you enjoy reading in the evenings.