We all know: You can buy fashion or you can make the fashion! Accessories are a fun way to personalize an outfit with your own unique flair. The necklace is an important piece of jewellery, because it's easy to add to any outfit, and can often be the one thing that takes your outfit from standard to striking. Making a necklace by yourself is a great alternative that will surely provide you with something crafty and out-of-the-ordinary. These DIY necklace ideas allow you to personalize your own style by wearing a unique necklace that will no one else have!
Turquoise Spike Necklace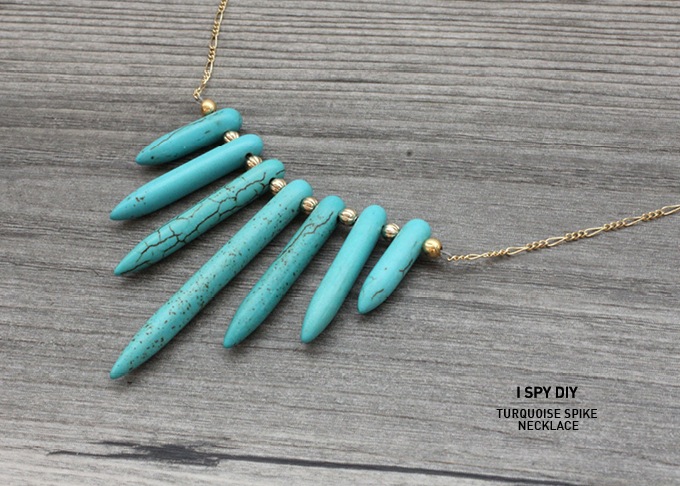 This gorgeous turquoise necklace is perfect for an elegant occasion or a cool accessory to your street style. Since it's a handmade DIY, you can be very proud every time you wear it. And don't worry, no one will have the same, because you will make it yourself. Why not enjoy it to the max?
Neon Rope Necklace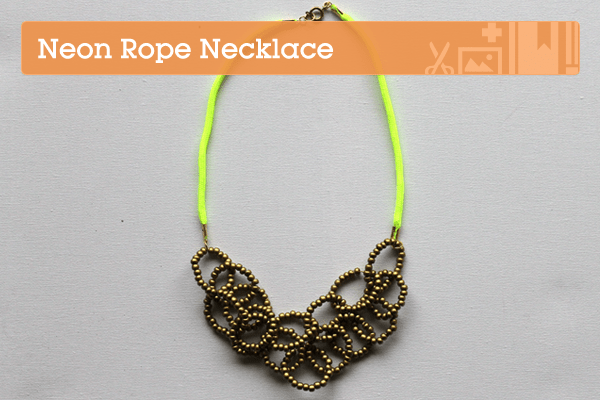 Most probably that you're wishing for the weather to change right now, no matter where you are in the world. This necklace is a great transitional piece that will take you from one season to the next. The neon keeps it light and breezy, while the antique gold is ideal for crisp autumn days. You will not take it off as soon as you make it, because you will enjoy every moment of wearing it.
Chic DIY Ribbon Necklace
This charming summer item will perfectly compliment your dress! Large chain, medium-chain, jump rings, lobster clasps, jewelry pliers, and yard ribbon are all you need. Start wrapping by glueing the end of your ribbon to the huge chain's last link. Make sure the ribbon is wrapped around the region where the chain links intersect. Repeat the process on the opposite side of the chain. Let it dry and you're done!
Boho Necklace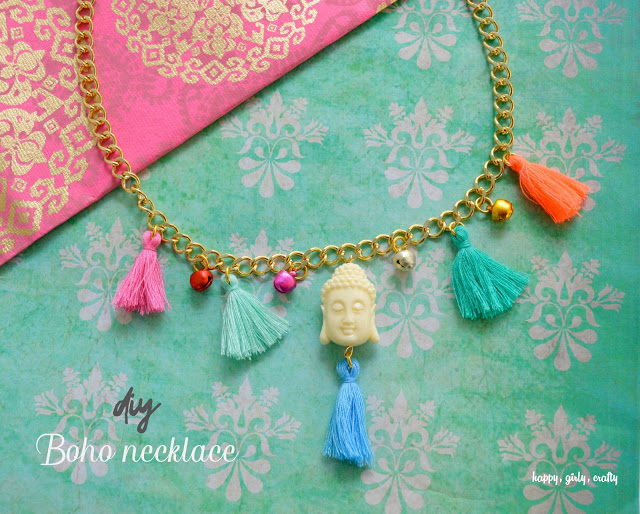 If you love anything boho this would be the perfect birthday gift you can gift yourself – a new handmade, unique boho tassel necklace. It is stylish, it is cool, it is what you need this summer. True boho chic for a boho-loving lady!
DIY Braid Necklace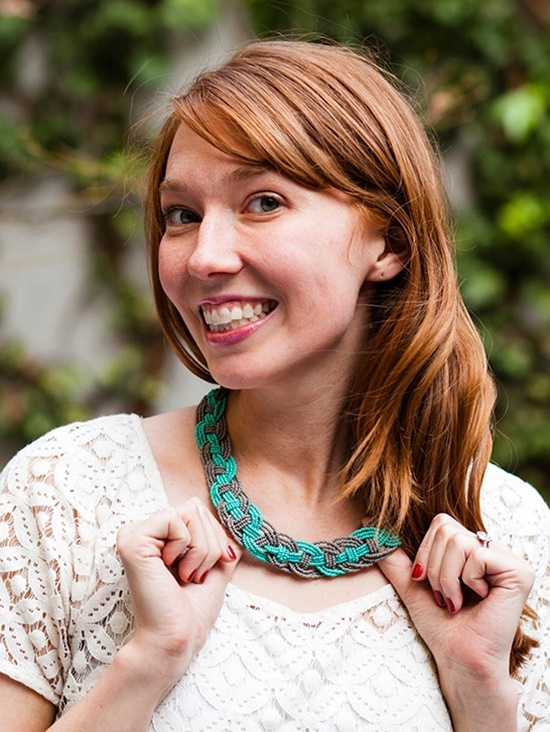 Here's a simple instruction for making this lovely summer woven bead necklace. One of the nicest aspects of this project is that the colors can be customized; simply purchase the beads that match your style, clothing, and mood. What a simple method to show off your work!
Gretchen Johns Necklace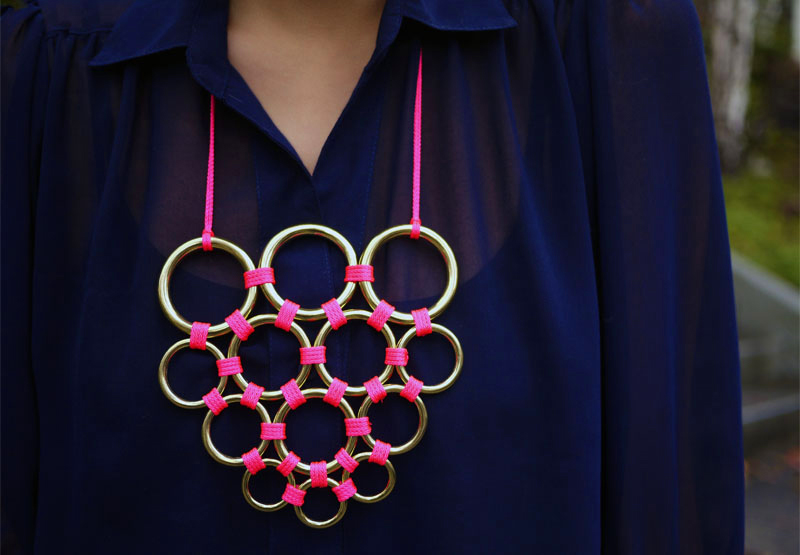 The necklace is such an amazing statement, especially if you love neon colors. Or, if you're not sure about the super neon pink, go for vanilla or black, or something less shiny to suit your style. Whatever you choose, it will be unique and classy for any occasion.
Modern Necklace
Love the idea of customizing colors & playing with different stitch layouts? Here is a project for you. If you have an abundance of chains lying around, this is most definitely what you would be doing with them. Make sure you have the rhinestones (or pearls) ready to complete in no time.
Spiral Pendant Necklace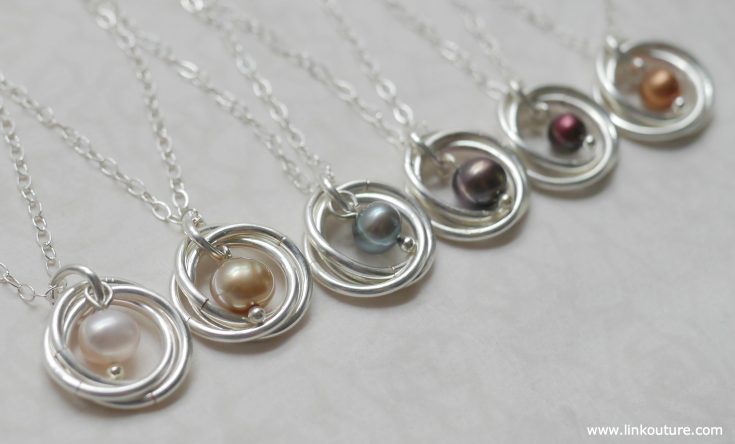 These spiral pearl necklaces are a wonderful homemade birthday gift, a Mother's Day present, or even a treat for yourself! They're delicate and feminine, and they're easy to make! You can construct your own freshwater pearl necklace in a variety of hues, or you may use a gemstone or an eco-friendly bead instead of the pearl.
Triple Strand Necklace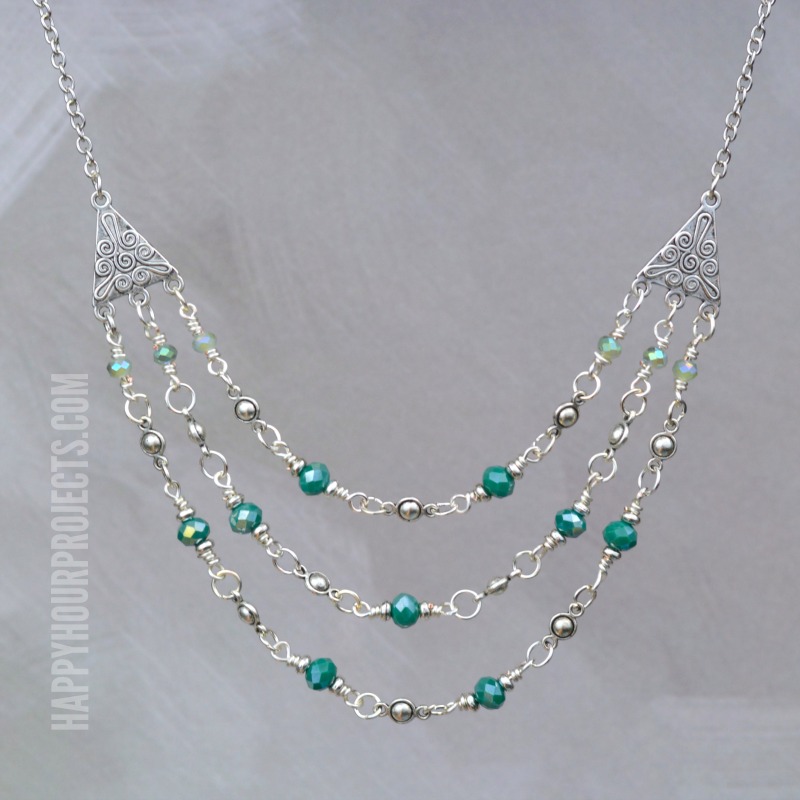 This triple strand necklace is for the more skilled crafters. It is a combination of silver chains and greenish beads. You can tailor it the way you want, and put the colors you wish to make the perfect necklace to suit your style and needs.
DIY Jewelry Ribbon Necklace
This fantastic idea will make the perfect necklace for your perfect style. It is cheap and so easy to make, and yet looks just like a designer's piece. Use the color you love and make it the length of your best choice. Add some brooches to make it even more stylish and cool.
These were the ideas we selected for you. Now it's your turn to get inspired and create the best possible necklaces you will ever wear. The comments section below is open for your ideas, impressions, and creations.