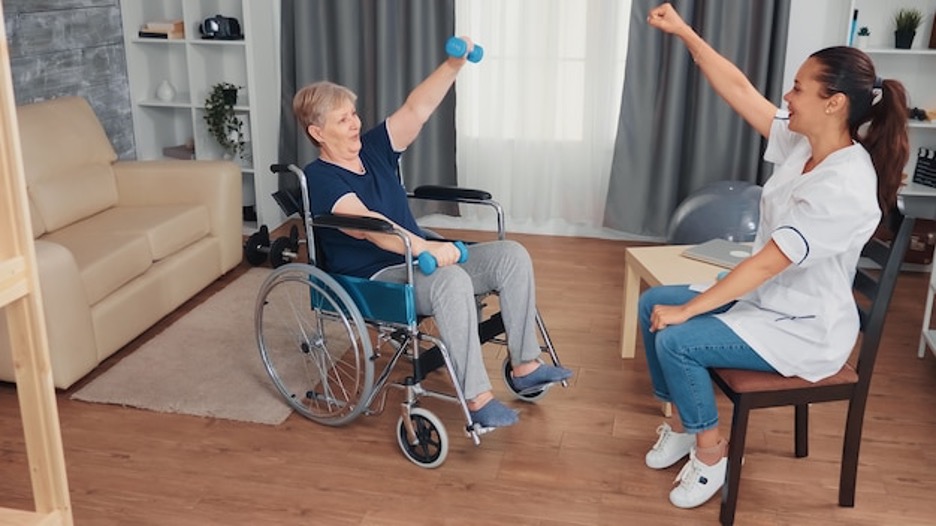 When most people are prescribed physiotherapy, they don't think twice about travelling to a clinic to speak with a professional. But with many at-home services available today, you don't have to make the trek to receive your treatment. Registered physiotherapists can come to you and instruct you in the comfort of your own home.
Whether you need physio to treat an injury, or you're looking for preventative therapy to slow down the effects of aging, here's why you should consider at-home physiotherapy today.
1. Convenience
The biggest perk to having a professional come to you is the convenience. You won't have to make travel arrangements to make it to their clinic during their business hours. Instead, your physiotherapist will make their way to your home at a time that works best for you.
This setup increases access to care, especially for those who live far away from a clinic or don't have reliable access to transportation. It's also a boon to those whose injuries or mobility make it challenging to leave their homes or sit in a car.
Many home care services offer more than just physiotherapy for that very reason. Home care professionals understand the obstacles that stand in the way of many seniors or chronically ill people. They partner with travelling medical professionals, Personal Support Workers, and massage therapists to help clients with their every need.
2. Avoid Risk
While most of the world is carrying on as if the pandemic is over, those with compromised immune systems can't be so cavalier with their health. If you're considered part of a high-risk population, you might not feel comfortable going into a clinic.
Having a physiotherapist come to you reduces your exposure significantly. Reputable home care services will also respect your health care needs, ensuring their physiotherapists wear masks and follow other safety protocols.
3. Personalized Care
At-home health care ensures you have one-on-one care with absolutely no distractions. You'll have your physiotherapist's undivided attention for the duration of your appointment.
They'll also be able to tailor their suggestions and exercises to reflect your home. They might customize your routine to make use of specific furniture, or they'll add specific exercises to help you navigate stairs and other high-risk areas of your home.
4. Security and Comfort
If you're recovering from an accident, injury, or health emergency, you may not feel safe leaving your home at this point in time. Alternatively, you may feel anxious about being in clinical environments, which can prevent you from getting the care that you need.
Luckily, you don't need to justify your reasons for getting at-home health care. A physiotherapist will only focus on your health needs before creating a plan to get you better.
5. Recovery and Prevention
Signing up with a home health care service provider gives you all the previous benefits listed here today without sacrificing any quality of care. You can still expect the same experienced and trained individual to arrive, and they'll provide scientifically backed ways to restore movement, improve flexibility, and reduce pain.
With the same level of care provided, at-home physio is a fantastic alternative to in-clinic therapy. Keep this in mind the next time you need physiotherapy.