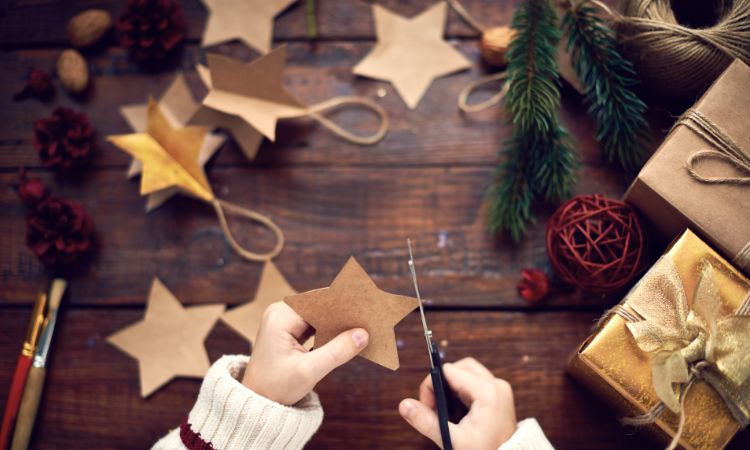 Are you looking for some fabulous men's DIY projects? Check out these magnificent home décor, great gear, and even some fun fashion for guys to make when they're feeling artistic.
We have also shared some fascinating YouTube tutorials for quick and easy budget presents and arts and crafts ideas you'll treasure forever.
Also Read – Top 10 DIY Colorful Crafts with Leftover Nail Polish
10 Actionable Man-Made DIY Crafts For Men
Here are some of the DIY crafts that you can make with readily available products and their YouTube tutorials:
DIY Cold Beer Tray
The solid ice beer container is quite likely the most incredible method to keep your drink cool on a hot day. This tray has a basic and easy-to-replicate design.
The solid ice beer holder can hold up to six beers at once and should remain solid for around an hour, depending on external conditions.
Simply fill several bottles with sand, put them in a tub of water, and freeze them. Once it has frozen, remove the sand and fill the bottles with warm water to dislodge it. After that, you may freeze the block and insert your beer bottles into the empty holes when you're ready to use them. Because the bottles in the caddy will be entirely encircled by ice, they should stay colder longer than conventional ice cubes because more of the ice's surface area will be in contact with them. Not only that, but it's an excellent conversation starter.
DIY Camping Stool
A camping stool may be utilized anywhere you need it and quickly stored, or it can be set out in your house for when visitors come over.
The two most important materials for this project are hardwood and heavy-duty outdoor cloth. A hardwood, such as oak, gives the stiffness that softwood lacks, allowing this design to be delicate. The heavy-duty outdoor fabric also adds robustness. You may certainly use a standard outside material to make it.
Also Read – Top 10 DIY Crafts With Plastic Bottles
Make a Wooden Tool Carrier
Don't you remember those cute open-handle tool totes that people used to carry around? An open-top toolbox is ideal, especially if you are a visual person who requires things to be seen in order for them to remain. You may load it with items from your toolbox and even transport your lunch pail!
So why not create one for yourself? Just remember to use robust and solid wood, and you'll have something that will last for many years.
Make a Knife from an Old Saw Blade
Making a knife is a lucrative activity on many levels. You'll also be able to customize the form of the knife because you'll be creating it. The blade is the most difficult component of creating a knife. If you have access to a forge and some excellent tool steel, that's fantastic.
Most old saw blades are composed of high-quality steel. They are plentiful at swap meetings, garage sales, rummage sales, and other similar events. The most significant advantage of utilizing an antique saw is the absence of metallurgy required. Because the blade is already hard enough to retain an edge, you don't need to treat the steel to make it a decent knife.
Also Read – Top 10 DIY Crafts To Add Christmas Spirit in Your Home
DIY Home Shutters
Wood shutters are simple and affordable to manufacture, yet they significantly influence a home's exterior. They offer dimension and warmth, instantly enhancing the overall aspect of a space. With this simple technique, you can make shutters in a day and add so much elegance to your home.
DIY wood shutters, outside lighting or a Dutch door and some planting, are inexpensive to improve your home's curb appeal. It's a low-cost DIY that will instantly add character to your house. They'll add a lot of timeless charm, whether painted or stained.
Train Set Table
The train tables are fantastic. There are several sorts of train tables that you may create yourself. People have come up with outstanding concepts that are all unique.
You may select from ones that are simple to construct, those that are large or long, those that incorporate storage, or even one that is ideal for a bit of space. Train sets are some great toys, and having them out and ready to play with increases their use.
DIY Pocket Square
Sure, there are plenty of readymade pocket squares on the market, but why be sloppy when you can be the guy you truly are by sewing your own folding piece of cloth?
Despite what you may have assumed after seeing some of the pricing of pocket squares when buying, they are really simple to create. As a result, if you have the tools, you should make them yourself and save a lot of money. Make every effort to carve out a precise square. You might want to acquire some additional cloth in case you need to attempt again.
Also Read – Top 10 DIY Adorable Crafts to Make for Valentine's Day
Paracord Chair
Paracord is a shortened version of the parachute cord, which was its initial application. It's currently available in a variety of hues and has a plethora of applications. It comprises numerous nylon strands and is extremely strong, resilient, and easy to clean. It's not difficult to find antique wooden chairs with worn-out seat bottoms. The chair structure is frequently sturdy, but no one wants to reweave the rush bottom.
Make Cornhole Boards
Cornhole is a popular outdoor game that is enjoyable for both adults and children. You may create your own DIY cornhole boards that you can modify with a little investment of time and resources. Making cornhole boards is a simple process.
It is a fun project that the whole family can work on together. It's also a fun learning activity for students as they investigate arithmetic, angles, and even money calculations with real-world applications. Painting and embellishing the boards may also be turned into an artistic endeavor. When you're through making your cornhole board plans, you'll have a yard game that the whole family can enjoy.
DIY Baseball Bookends
Baseball bookends are a great DIY project for any baseball fan. Baseballs, new or used, may be utilized to build the bookends. They're really easy to assemble! The materials are inexpensive and may be customized to match the area's design. These might be the ideal present!
Summary
These awesome DIY crafts are guaranteed to delight you, whether you are searching for some amazing presents or perhaps simply something you can do in your extra time!